Who is Grace Rolek?
Grace Rolek is an American voice actress, who achieved fame as the voice of Connie in the animated TV series "Steven Universe" (2013-2020), among several other characters that she's voiced during her career.
Grace Rolek Biography: Age, Ethnicity, Childhood, and Education
Grace Sakura Rolek was born on 10 October 1997 under the Libra zodiac sign, in Burbank, California USA. Of mixed ethnicity, she has African-American, Italian, Polish and Japanese ancestry.
Simply enjoying a spot of coffee on my 24th birthday! pic.twitter.com/j1502xWm8Q

— grace sakura rolek (@grace_rolek) October 10, 2021
Unfortunately, there is no information about her education, though she has said that she attended a performing arts school in Los Angeles, California. She got into acting when she was just four years old, eventually deciding that voice acting was her true calling. She did everything she could to become a professional voice actress, and her dream came through; Grace has recently said that she hopes to do voice acting for the rest of her life.
Career Beginnings
Before securing her first voice role, Grace appeared on screen in the short film "US Air Marshals" in 2004, and the same year also featured in the Primetime Emmy Award-winning comedy-drama series "George Lopez", starring the famous comedian himself, who also created the series; next to him were Luis Armand Garcia and Constance Marie in all 120 episodes. Young Grace then landed her first voice role in "Mulan 2", also in 2004, and the following year worked on the animated film "Tarzan II", and also voiced Marlene Wallace in the animated film "Final Fantasy VII: Advent Children.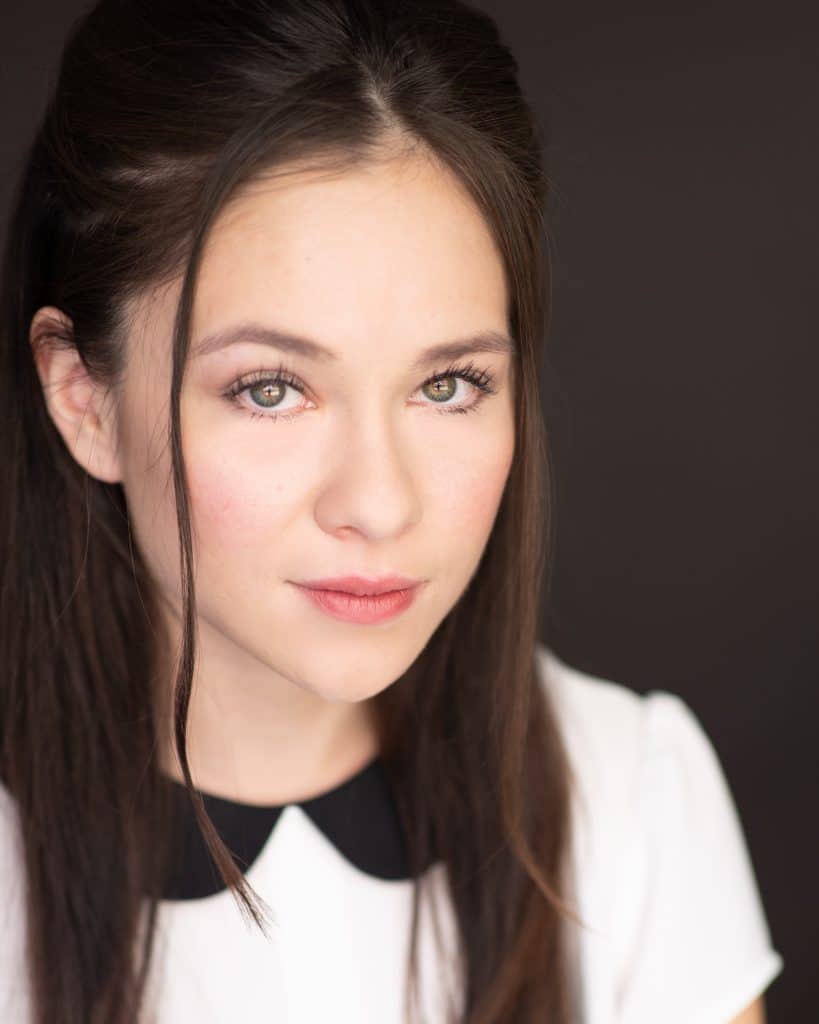 Rise to Prominence
In 2006, Grace was selected for her first major voice role, as Louise in the animated TV series "Lou and Lou: Safety Patrol", and over two years voiced the character in 18 episodes. She continued to voice various characters in several animated series, including "Handy Manny" (2008), then "Space Agent Oso" (2009), while in 2011 she voiced Lucy van Pelt in the animated film "Happiness Is a Warm Blanket, Charlie Brown".
All her previous work led to the voice role as Connie Maheswaran in the Primetime Emmy-awarded animated TV action-adventure series "Steven Universe", voicing the character in 44 episodes of the critically acclaimed show until 2020, which earned her a Behind the Voice Actors Award in the category for Best Vocal Ensemble in a Television Series – Comedy/Musical. She has shared the award with such stars as Zach Callison, Deedee Magno, Michaela Dietz, and Estelle, among others.
To speak further of her success, Grace voiced Connie in the video games and movies about the animated series, including the "Steven Universe: Gem Karaoke" (2016), which is a short film, then the video game "Steven Universe: Save the Light" from 2017, and the animated television movie "Steven Universe: The Movie" in 2019.
Later that year she voiced Connie in the video game "Steven Universe: Unleash the Light".
Additionally, Grace voiced Julie in the video game "Fallout 76" (2018), and also appeared in the short film "Mailboxes", which she wrote and directed in 2019. Grace is currently working on the short comedy film "The Times They Are a-Changin'", in which she will star alongside Michael Strauss. The film is currently in post-production, and is still without an official release date.
Personal Life, Dating, Boyfriend
When it comes to her personal life, Grace has openly expressed about being bisexual. However, since 2016, she's been in a relationship with a man named Shae, and the two often share pictures of themselves on Grace's official Instagram page.
Net Worth
As of mid- 2021, Grace Rolek's net worth has been estimated to be around $1.5 million, earned through her successful career as a voice actress, during which she has featured in more than 30 animated film and TV titles, all of which have contributed to her wealth.
Appearance and Vital Statistics
This award-winning voice actress has green eyes and brown hair. She stands at a height of 5ft 1in (1.54m), while she weighs approximately 95lbs (43kgs). Her vital statistics are currently unknown, though she has a slim figure.
Hobbies, Interests, Trivia
As an actress on the rise, Grace has a rather hectic schedule. However, she has still found time to explore various hobbies and interests. She is prolific as a guitar player, and likes to sing, while reading is also one of her spare time activities.
She likes tasting various cuisines, and has said that sushi is her favorite food.
Grace loves to travel, and alongside her boyfriend, has visited a number of countries, including France and England among others.
Grace is an avid animal lover, and has several pets, including a dog named Chado, while she also loves cats, and has several pictures of stray cats on her Instagram page.