• Craig T. Nelson was born in Spokane, Washington State, USA in 194•
• He has an estimated net worth of over $50 million.
• He is of German, Norwegian, British and Dutch ancestry.
• He is a former stand-up comedian, actor, producer and director.
• Craig is an avid lover of motorsports and golf.
Who is Craig T. Nelson?
Craig Theodore Nelson was born on 4 April 1944 under the zodiac sign of Aries, in Spokane, Washington State USA. He is a 77-year-old actor, producer, director, and former stand-up comedian, probably best recognized for landing the role of Coach Hayden Fox in the ABC sitcom "Coach" (1989-1997), playing Chief Jack Mannion in the CBS crime drama series "The District" (2000-2004), and featuring as Zeek Braverman in the NBC family comedy-drama series "Parenthood" (2010-2015).
How rich is he, as of now? Craig T. Nelson Net Worth
As of mid-2021, Craig T. Nelson's net worth is estimated at over $50 million, earned largely through his successful career as a professional actor, working on 90 television and film titles since he launched his career back in 1970.
Craig T. Nelson has been a familiar face for 50 years on shows like COACH. See him on CHARLIE'S ANGELS — 8p ET on getTV. What's your favorite role?

Posted by getTV on Wednesday, February 17, 2021
His net worth includes such assets as a five-acre oceanfront property in Kauai, Hawaii, where he built a 2,700 square foot home, which was later listed for sale for $14 million. He also owns a mansion in Malibu, California.
Early Life, Parents, Sister, Nationality, Ethnicity
Craig T. Nelson spent his early years in his hometown of Spokane, where he was raised with his sister named Dayle Cole by their father, Armand Gilbert Nelson, who was a businessman, and mother, Vera Margaret (née Spindler), who was a dancer; he holds American nationality and belongs to White Caucasian ethnic group. He is of German, Norwegian, British and Dutch ancestry.
Educational Background
Regarding his education, Craig T. Nelson went to Lewis and Clark High School, where he played baseball, basketball and American Football.
Upon matriculation, he enrolled in Central Washington University to study Criminology, since he dreamt of working for the CIA; however, he dropped out and later attended Yakima Valley Community College, where he studied English literature before he dropped out again. While in there, he became interested in acting and went on to study Drama on a scholarship at the University of Arizona, but eventually quit his education for good, and moved to Hollywood to pursue his professional career as an actor in 1969. Craig initially worked as a security guard at a soap factory in the day, and attended acting classes at night.
Career Beginnings
Craig T. Nelson started his career as a stand-up comedian, and joined The Groundlings improv comedy troupe.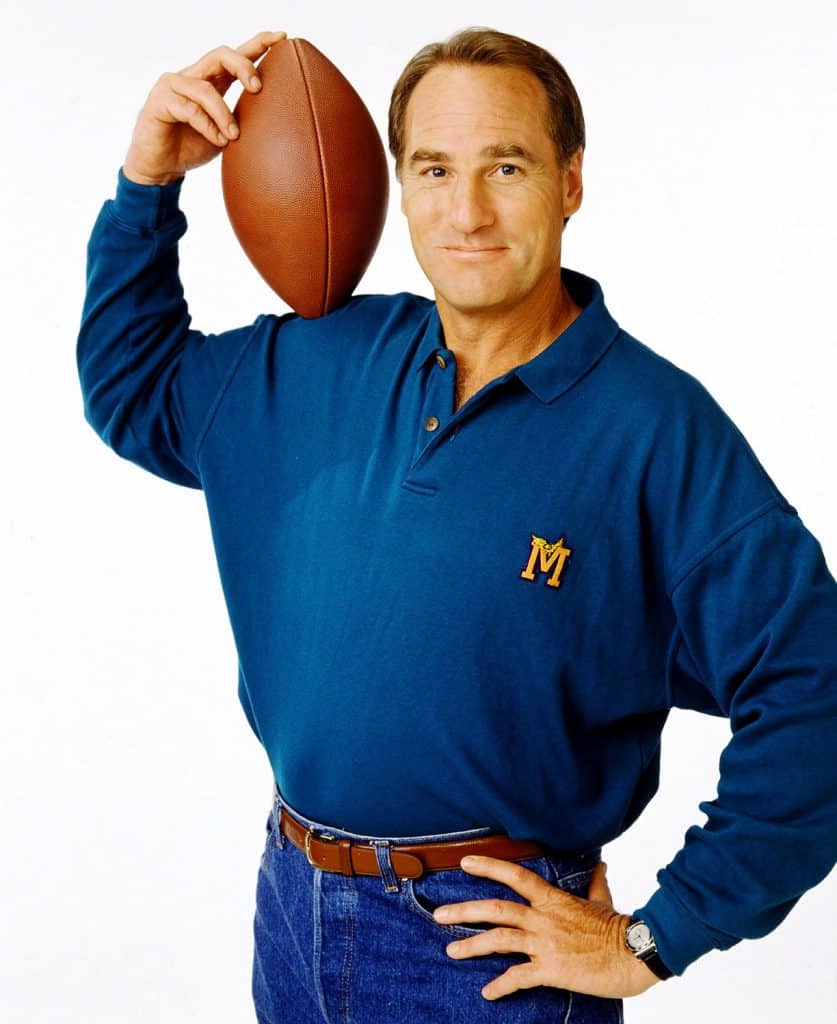 He also formed a comedy team with Barry Levinson and Rudy De Luca, and they performed regularly at The Comedy Store. At the time, he also started pursuing roles in film and on TV, and eventually made his debut film appearance as Sgt. O'Connor in the vampire horror "The Return Of Count Yorga" (1971), followed by his portrayal of Charlie in the episode "Mary Richards And The Incredible Plant Lady" of the CBS sitcom "The Mary Tyler Moore Show" (1973), which was a critical and commercial success, winning 29 Primetime Emmy Awards.
Rise to Stardom
Craig T. Nelson's first major role came in 1979 when he portrayed Frank Bowers in Norman Jewison's courtroom drama neo-noir film "…And Justice For All", opposite Al Pacino.
Written by Valerie Curtin and Barry Levinson, it was nominated for an Academy Award for Best Original Screenplay. In 1980, he landed such small roles as a cop in the semi-biographical comedy "Where The Buffalo Roam", alongside Bill Murray, and as Capt. William Wooldridge in the comedy "Private Benjamin", starring Goldie Hawn, which became one of the biggest box office hits of the year. It was followed by his portrayal of Steve Freeling in the 1982 supernatural horror "Poltergeist", written by Steven Spielberg and directed by Tobe Hooper, another huge critical and commercial success. He would later reprise the role in its sequel, entitled "Poltergeist II: The Other Side" (1986).
In 1982, Craig was also cast as Kenneth A. Dutton in the short-lived NBC crime drama series "Chicago Story".
He then took the role of Coach Burt Nickerson in the sports film "All The Right Moves", opposite Tom Cruise, played Winston in Mike Nichols' biographical drama "Silkwood", next to Meryl Streep, and featured as Bernard Osterman in the suspense thriller "The Osterman Weekend", directed by Sam Peckinpah, all in 1983. In the next year, Craig had a small part in the Oscar-winning biographical drama "The Killing Fields", alongside Sam Waterston and John Malkovich.
Continued Success
In 1989, Craig T. Nelson featured as Major Bill Harcourt in the made-for-TV biographical film "Murderers Among Us: The Simon Wiesenthal Story", directed by Brian Gibson, then starred in the role of Chief Hyde in the box office hit "Turner & Hooch", alongside Tom Hanks.
He gained worldwide recognition for starring in the lead role of Coach Hayden Fox in the ABC sitcom "Coach", that ran for nine seasons, from 1989 to 1997. For his performance, Craig won a Primetime Emmy Award for Outstanding Lead Actor in Comedy Series in 1992. He also produced almost 60 episodes and directed 25.
Concurrently, he continued to work on other projects. In 1990, he landed the role of Harley Steinmetz in the highly popular NBC crime drama miniseries "Drug Wars: The Camarena Story", after which he played newspaper gossip columnist Walter Winchell in the HBO biographical film "The Josephine Baker Story" in 1991. Two years later, he shared the screen with Gary Cole in the 1993 made-for-TV biographical drama "The Switch", in which he played Russ Fine.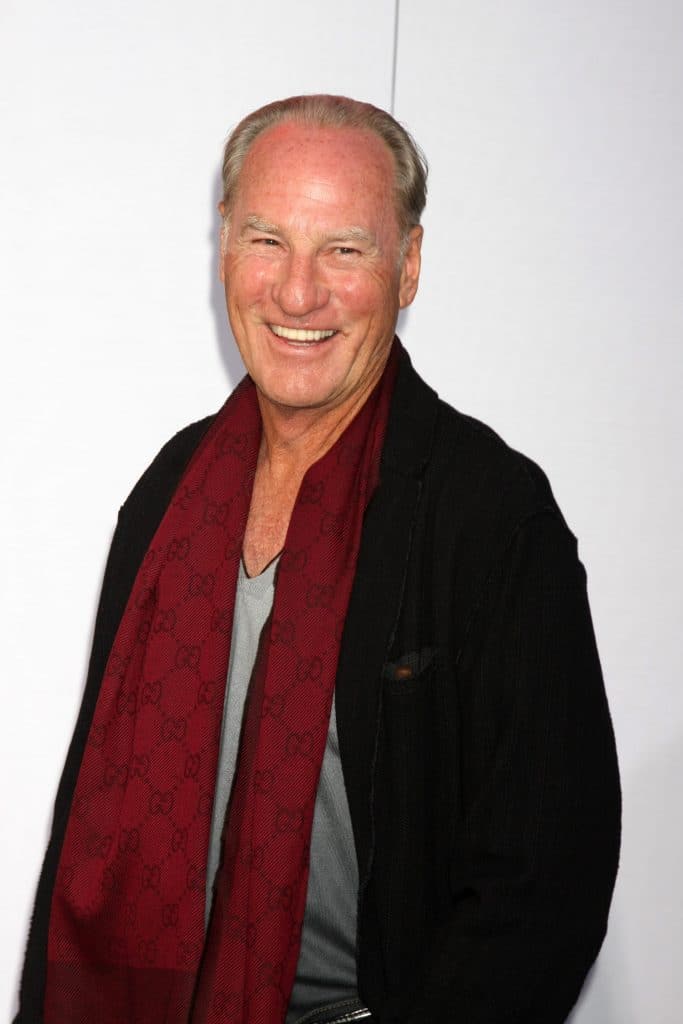 Afterwards, he produced and featured as Frank Shelby, in the made-for-TV adventure drama film "Ride With The Wind" (1994), and portrayed Ed Peters in Rob Reiner's biographical courtroom drama "Ghosts Of Mississippi" (1996), next to Alec Baldwin and James Woods.
Further Work
In 1997, Craig T. Nelson took the role of Alexander Cullen in Taylor Hackford's supernatural horror "The Devil's Advocate", co-starring alongside Al Pacino, Keanu Reeves and Charlize Theron. It became a box office success and earned a Saturn Award for Best Horror Film. It was followed by his portrayal of Dr. Simon Chase in the ABC horror sci-fi miniseries "Creature" (1998), opposite Kim Cattrall.
In 2000, he played Litten Mandrake in Rob Cohen's thriller "The Skulls" and produced and was cast as Chief Jack Mannion in the CBS crime drama series "The District" from 2000 to 2004, also directing two episodes of the series.
Following the end of the series, he did the voice-over of Bob Parr / Mr. Incredible in the 2004 computer-animated superhero film "The Incredibles", which he would later reprise in its sequel, "Incredibles 2" in 2018; the latter grossed over $1.2 billion worldwide. Thereafter, Craig played Kelly Stone in the romantic comedy "The Family Stone" (2005), and featured as Coach in the sports comedy "Blades Of Glory" (2007), both of which became box office hits. It was followed by his portrayal of Joe Paxton in the 2009 romantic comedy "The Proposal", along with Sandra Bullock and Ryan Reynolds.
Recent Years
Craig T. Nelson's next major role came when he joined the cast of the NBC comedy-drama series "Parenthood", in which he played Ezekiel 'Zeke' Braverman in more than 90 episodes, from 2010 to 2015. He then had a part as Martin Barrow in Etan Cohen's 2015 comedy "Get Hard", next to Will Ferrell and Kevin Hart, and was Kenny Wells in the 2016 crime "Gold", alongside Matthew McConaughey. It was followed by his portrayal of Bruce Jutsum in the romantic comedy "Book Club".
Since 2019, he has been starring in the recurring role of Dale Ballard in the CBS period sitcom "Young Sheldon", a spin-off prequel to "The Big Bang Theory". It's also been announced that he will appear in the upcoming thriller "The Operative", which is currently under pre-production.
Appearance and Vital Statistics
Craig T. Nelson has short grey hair and blue eyes. He stands at a height of 6ft 3ins (1.92m), while his weight is around 200lbs (90kgs). Information about his vital statistics, biceps size, and shoe size isn't available.
Personal Life
Craig T. Nelson has married twice. His first wife was Robin McCarthy, with whom he tied the knot on 12 June 1965. They welcomed three children, named Christopher, Noah, and Tiffany – his son Noah Nelson is also an actor, producer, and writer, known for "CSI: NY", "Hawaii Five-O", and "Secrets And Lies". After being married for 17 years, the couple parted ways; their divorce was finalized on 15 June 1982. He then became romantically involved with Doria Cook-Nelson, a president of a martial arts association, tai chi teacher, karate instructor, freelance writer, and former actress.
They married in 1987, and are still together.
Hobbies and Other Interests
Craig T. Nelson is known for being a huge motorsports fan and avid lover of race car driving. He started racing in the 1991 Toyota Celebrity Long Beach Grand Prix, finishing ninth. In the following year, he co-formed a team called Screaming Eagles Racing along with John Christie, and then participated in the International Motor Sports Association (IMSA) World Sports Car Championships for four consecutive years, from 1994 to 1997. He also competed in the Porsche Super Cup series and the Professional SportsCar series.
Craig is also an avid golf player, and member of Sherwood Country Club in Thousand Oaks, California. He also holds a brown belt in Tae Kwon Do.