• Greg Doucette is a Canadian fitness coach, bodybuilder, and YouTube star.
• He began training with his twin brother under their father's guidance at age 1•
• He won several championships, set a bench press record, and received a Pro Card from the International Federation of Bodybuilding and Fitness.
• He was arrested for possession of more than $250,000 worth of steroids.
• He has a net worth of around $1 million.
Who is Greg Doucette?
Greg Doucette is a Canadian fitness coach, bodybuilder, and YouTube star, who has achieved fame by competing in a number of international competitions, winning several championships, but also amassing a million fans on his official YouTube channel.
Greg Doucette Wiki: Age, Childhood, and Education
Greg Doucette was born on 17 September 1975 under the Virgo zodiac sign, in Halifax, Nova Scotia, Canada. He hasn't shared information about his parents, but has said that he has a twin brother. When he turned seven years old, Greg started showcasing his interest in lifting heavy objects, which increased as he got older.
He began training with his twin brother under their father's guidance, and when he turned 13 he realized that bodybuilding was a real profession. After high school, Greg enrolled at Acadia University, from which he obtained a BA majoring in Kinesiology and later furthered his studies to a Master's degree at St. Francis Xavier in Antigonish, Nova Scotia.
Career Beginnings
Greg started his YouTube channel back in 2007 and since then has become an international star. He started by uploading short videos of his accomplishments, with the first video "Greg 'Mutant' Doucette bench 415 4.5 reps after doing 385 for 9".
He continued to improve his skills and physique, and started competing in national bodybuilding championships and in 2009, winning 3rd place in the national bodybuilding event. Two years later, Greg became the World Powerlifting (WPC) champion in the 198lbs (90kgs) category. Furthermore, he set the bench press record by lifting 529lbs (239kgs) in the Masters Raw category.
Thanks to his early success, he received a Pro Card from the International Federation of Bodybuilding and Fitness (IFBB) in 2012, and the same year was the winner of the National Championship at the Canadian National Light Heavyweight contest.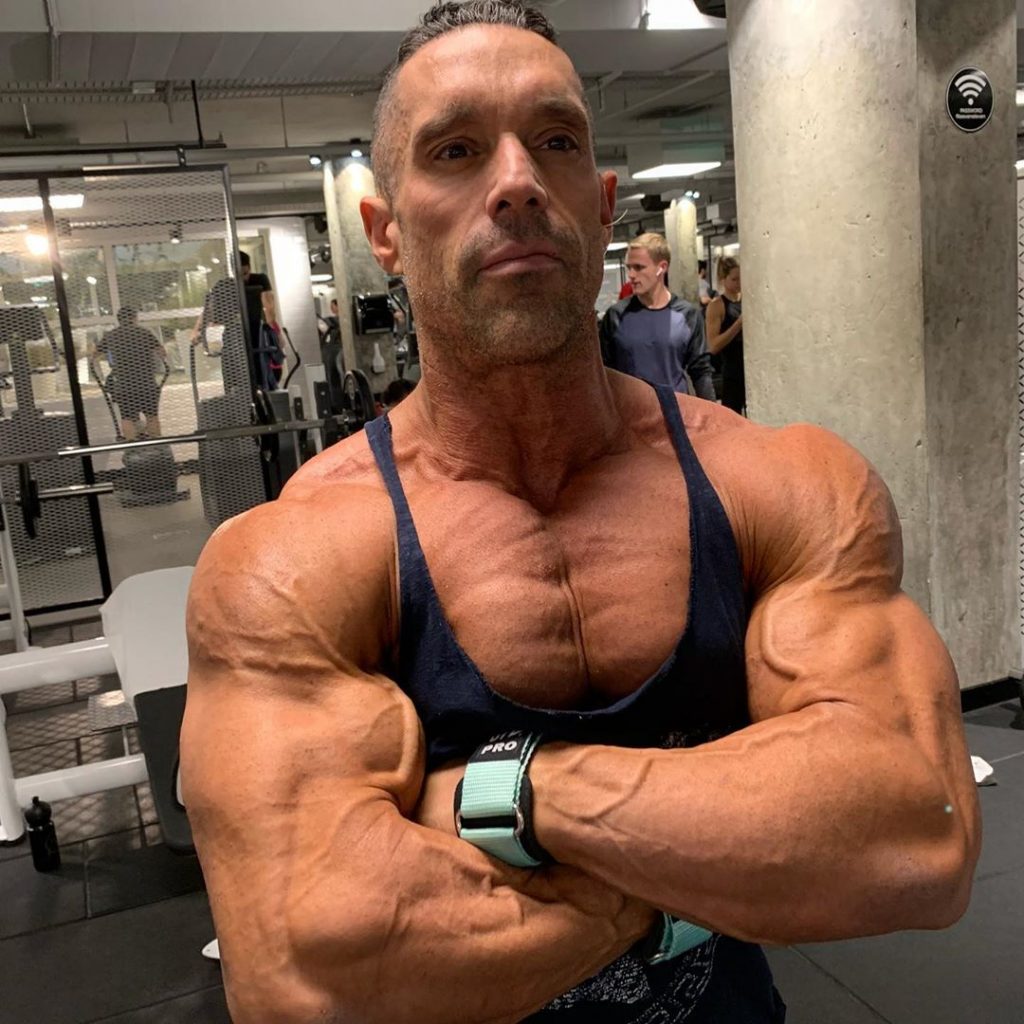 Rise to Prominence
As he was making progress in his career as a bodybuilder, Greg made a change in the direction of his YouTube career.
Instead of making and uploading short videos of his accomplishments, Greg started making instruction videos for other bodybuilding lovers to learn from him, and was slowly becoming more popular. His videos became longer and his fan base bigger. He continued performing at the IFBB Pro League events and breaking records as well, which only further increased his popularity. He was ninth in the 2016's Bodybuilding competition in the ProShow of Toronto, while in 2019 he was fourth at the Classic Physique competition.
Workout routines became interesting to many, and in no time he amassed more than a million subscribers. His videos have become one of the most viewed videos with topics on fitness, bodybuilding, and diet and he has more than 280 million views on his YouTube channel. Some of his most popular videos include "Is Gymshark Athlete DAVID LAID Natural???", with two million views, then "Shredding V Shred- Extremely Good Looking", which has been viewed more than 1.6 million times, and "2500 Calorie Full Day of Eating What I'm Eating To get sub 5% bodyfat cutting", with 1.4 million views, among numerous other videos that have only increased his popularity.
Professional Cyclist
Although Greg is best known to the world as a professional bodybuilder and fitness coach, he's also a professional cyclist. Back in 2017, he participated in the Tour of Keji, a bicycle event held in Nova Scotia. He finished 11th, however after the event he needed to complete an anti-doping test, but refused the test and as a result, Greg was suspended and stripped of his cycling accomplishments.
He was receiving testosterone injections before and during the race, as he was in deficit due to the usage of physical enhancing drugs (PED), which he was taking during his bodybuilding years.
Although the doctor recommended that he start taking testosterone injections, he was banned from professional cycling events for the next ten years.
Use of Steroids and Arrest
Throughout his career, Greg has been under scrutiny many times; the suspension he received after the Tour of Keji wasn't his first incident. The first time he was on the radar of the anti-doping authorities was in 2009, when he tested positive for the metabolite Boldenone Undecylenate. The dose of the aforementioned steroid in his body was well over the limit and he was suspended for two years, from January 2010 until January 2012.
Then in 2012 he was arrested after he was caught in possession of more than $250,000 worth of steroids. Accused of smuggling steroids from the Philippines, China, and Thailand, Greg was sentenced to months of probation, and an additional $50,000 fine. When discovered, it was considered one of the biggest steroid seizures in Canada.
Personal Life, Dating, Girlfriend, Single?
When it comes to his personal life, Greg has often talked about his romance with Allyson Smith, who is also involved in the fitness industry. The couple has been together for years, having met at one of many powerlifting events. Allyson is also a record holder at Raw Powerlifting.
Net Worth
As of mid- 2021, Greg Doucette's net worth has been estimated to be around $1 million, earned through his successful yet controversial career as a fitness coach, bodybuilder, and powerlifting record holder. Furthermore, he has written several cookbooks, in which he's shared his own recipes and diets that have helped him achieve 5% body fat and other impressive results. The sales of these books have also added to his wealth.
Appearance and Vital Statistics
This prominent bodybuilder has dark brown hair and brown eyes. He stands at a height of 5ft 6ins (1.68m), while he weighs approximately 195lbs (88kgs).