• American actor best known for his roles in "Monk" and "Days of Our Lives"
• Born in South River, New Jersey in 1943 and died in Los Angeles, California in 2008, aged 65
• Attended Rutgers Preparatory School and Boston University School of Fine Arts
• Gained recognition for various roles in films and television series, including "Charlie's Angels", "L.A. Law", "Matlock", "Mister Sterling", and "General Hospital"
• Had an estimated net worth of $3 million at the time of his death
Who is Stanley Kamel?
Stanley Kamel was an American actor, perhaps best recognized as Dr. Charles Kruger in the hit series "Monk", having initially gained popularity for his roles in the series "Days of Our Lives" and "Melrose Place". Stanley was born under the Zodiac sign Capricorn on 1 January 1943, in South River, New Jersey, USA. He died in 2008 aged of 65, in Los Angeles, California, USA.
Early life and Family
Stanley was born into the Jewish family of Lilian and Sydney Camel, and had two brothers, Stephen and Roberts. In terms of his education, Stanley attended Rutgers Preparatory School in Somerset, New Jersey, and matriculated in 1961. Adamant in obtaining his degree, he enrolled at the Boston University School of Fine Arts, from which he graduated in 1965.
Career
After graduating, Stanley began his career Off-Broadway, performing on stage in various plays. He made his TV debut in 1969, appearing in an episode of the TV series "Mission Impossible". and made his movie debut the following year with a minor role in "Bacchanale". Stanley subsequently made various one-episode appearances in TV series such as "The Mod Squad", "The Rookies" and "The Sixth Sense". In 1972 he landed his breakthrough role as the recurring character Eric Peters #2, in the popular soap opera "Days of Our Lives".
He continued appearing in various TV shows, which included "Emergency", "Owen Marshall: Counselor at Law", and "Get Christy Love". In 1976 he starred in the made-for-TV movie "Mallory: Circumstantial Evidence", followed by a role in the TV film "In the Glitter Palace".
After appearing in the 1978 adventure comedy movie "Corvette Summer", Stanley starred in the TV series' "Charlie's Angels", "240-Robert", and "The Incredible Hulk".
The following year he appearing in another TV movie, entitled "Captain America II: Death Too Soon", and the series "Lou Grant" and "Barney Miller". During the '80s, Stanley mainly bounced from movies such as "Making Love", "Star 80", and "I'm Going to be Famous", to TV roles which included the series "Three's Company", "House Calls", and "Mork and Mindy".
His recurring roles include the series "L.A. Law", "Hunter", and "Matlock", and Stanley also starred in several successful made-for-TV films, such as "The Rape of Richard Beck", and "A Bunny's Tale".
Stanley kicked off the next decade portraying Archie in the horror-comedy movie "Dead Men Don't Lie", followed by numerous one-episode appearances in series such as "Columbo", Empty Nest", and "Valerie's Family".
His other movie credits include "Ravager", "Come the Morning", and "Running Red".
In 1994 he scooped the role of Bruce Teller in the soap opera "Melrose Place", appearing in the 13 episodes of the third season. The following year he landed another notable role, as Tony Marchette in the teen drama series "Beverly Hills, 90210", followed by his appearances in series such as "Murder One", "Dark Skies", and "Renegade".
Stanley began the new millennium portraying Sub Commander in the movie "Escape Under Pressure", and several TV appearances including "An American Daughter", "Dark Angel", and "The Geena Davis Show". In 2002 he landed his most recognized role as Dr. Charles Kruger, the delightfully annoyed and infinitely patient psychiatrist to the main protagonist Adrian Monk, portrayed by Tony Shalhoub in the detective mystery series "Monk". The show was a major success, commercially and critically, subsequently winning numerous awards, including Golden Globe Award and eight Primetime Emmy Awards.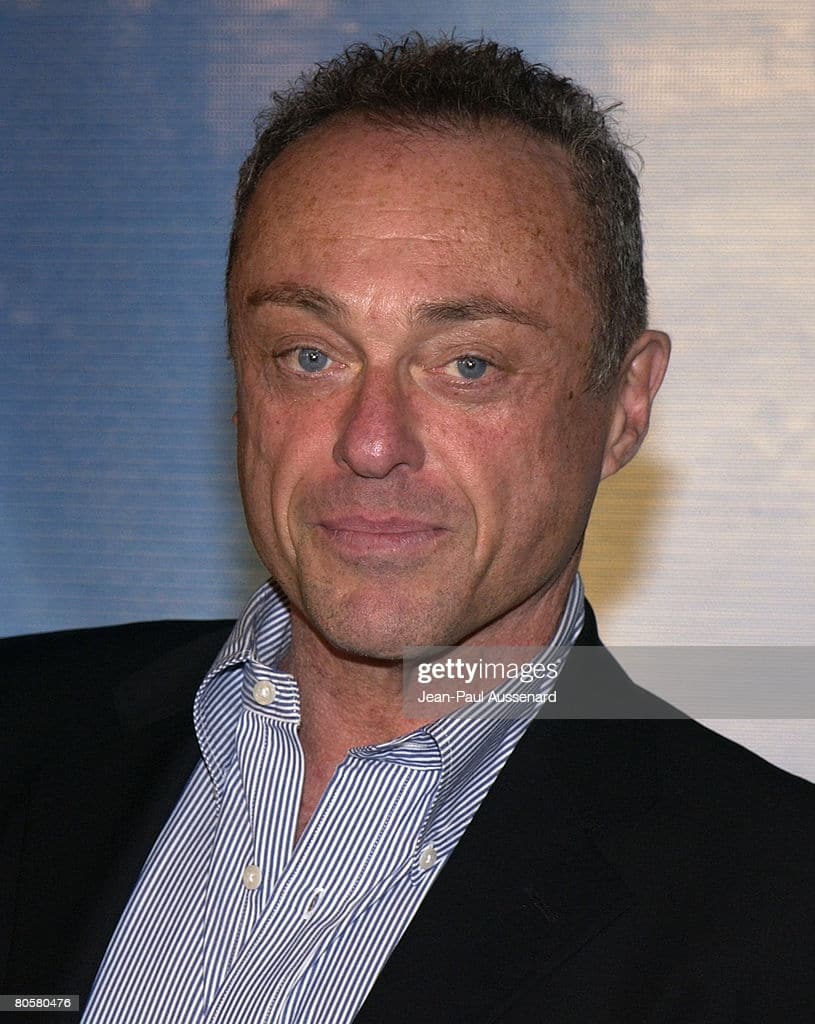 Additionally, the series held the record for the most-watched scripted drama in cable TV history until 2012, when the record was broken by "Walking Dead".
The following year he scooped two recurring roles, portraying Arthur Peyton in the serial drama series "Mister Sterling", and Cody McCall in the soap opera "General Hospital". His other movie credits include "Domino", "Inland Empire", and "Judge Koan". Stanley also portrayed various characters in TV series such as "Reba", "The West Wing", and "Eyes".
How did he die?
On 8 April 2008, the actor was found dead in his Hollywood Hills Home by his two long-time friends Donna Massetti and Marilyn Szatmary; it was later determined that the actor died of a heart attack.
His final film role was in the movie "The Urn", while his last appearance as the ever-supportive shrink Dr. Kruger is in the episode entitled "Mr. Monk Paints His Masterpiece".
Many fans, family members, and his co-stars were left heartbroken after the unfortunate news about Kamel's passing, Tony Shalhoub said: "Stanley Kamel's consummate talent and professionalism was only surpassed by his warmth, humor, and generosity of spirit. I will miss him terribly." The USA network also issued a statement: "USA is deeply saddened by the news of Stanley Kamel's passing. Stanley was an amazingly talented and extremely kind man, and an important member of the USA family. He will be sorely missed."
Given that Kamel died in the middle of filming the six and seventh seasons of the series, his fatal heart attack was used to explain his death in the series. The seventh season began with Monk learning that his beloved and trusted shrink had passed away – the premiere episode is entitled "Mr. Monk Buys a House", and was dedicated to the memory of Stanley. The last scene of the episode was a close-up of Stanley's photo on Monk's fireplace mantle.
As a veteran actor his talent was also recognized outside the borders of the US. In Germany, the episode entitled "Monk: Mr. Monk and the Buried Treasure" was dedicated to Stanley as he died one week before the episode aired.
He was survived by his two brothers and several extended family members.
Personal life
Regarding his dating history and romantic interests, not much information is known. The actor never married, nor had any children. However, some rumors circulated about his homosexuality, as many were convinced that he was gay. Even though this rumor was never officially confirmed, many thought that the lack of women in his life was the obvious proof.
What was his net worth?
At the time of his death, his net worth was estimated at close to $3 million, which he earned through his four-decades spanning career as an actor and stage performer.