• Brad Rutter is an American producer, actor, game show contestant, and TV host.
• He is the second-highest-earning game show contestant in the USA with over $5.1 million in winnings.
• He dropped out of Johns Hopkins University before completing his English course.
• He is a fan of American football and traveling, and his favorite travel destination is London, England.
• He has a net worth of around $4 million.
Brad Rutter is an American producer, actor, game show contestant and TV host, who is ranked as the second-highest-earning game show contestant in the USA. He's accumulated more than $5.1 million in winnings.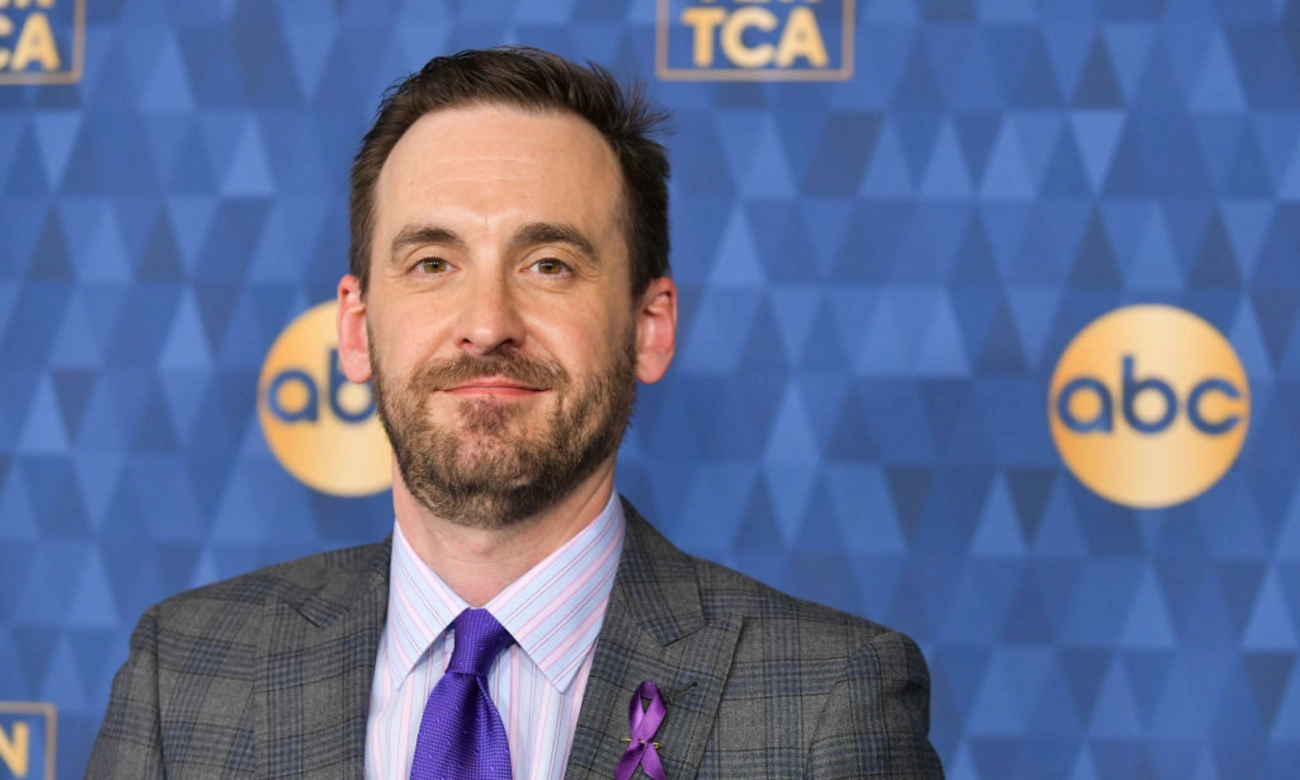 Age, Early Life, and Education Background
Bradford 'Brad' Gates Rutter is a native of Lancaster, Pennsylvania, who was born under the Aquarius zodiac sign on 31 January 1978, making him 45 years old as of 2023. He's the son of Greg Rutter who was a high school tutor, and his wife, Pam Greenwald, who was a registered nurse. He was brought up alongside his elder brother, Greg, in Neffsville, Pennsylvania. Brad is of Irish and English descent.
Brad attended Manheim Township High School, Neffsville, and matriculated in 1995. While he was in high school, the Lancaster native participated in the Texaco Star National Academic Championship, and his quiz bowl team made it to the top three. Brad is among the only19 people who've ever been inducted into the National Academic Championship Hall of Fame in its two-and-a-half-decade history. He attended his former high school's graduation ceremony in 2005, and established a scholarship fund in remembrance of his late high school quiz bowl trainer, Anne Clouser. Rutter revealed that he dropped out of Johns Hopkins University before he completed his English course because he was disinterested in school. Previously, Brad worked at Coconuts Record store, in Lancaster.
Hobbies and Facts
Rutter is a big fan of American Football, and supports the Philadelphia Eagles, which plays in the National Football League (NFL).
He is also keen on traveling, and has toured various continents including Africa, Asia, and Europe. His favorite travel destination is London, England.
In his spare time, Rutter likes watching films, and his favorites are "Fantastic Beasts and Where to Find Them," and "The Fifth Element" while his best-loved entertainers are Bruce Willis, Kate Winslet and Eddie Redmayne.
In the IBM man-vs-machine game, Brad walked away with $100,000, and donated 50% of his winnings to the Lancaster County Community Foundation.
Appearance in "Jeopardy!"
Rutter made his first appearance in "Jeopardy!" on 30 October 2000, when there was a rule that anyone who won five successive days would retire undefeated, and secure a spot in the Tournament of Champions. He indeed won five successive days, which saw him walk away with $55,102 and two Chevrolet cars of his choosing. Moreover, he made it to the Tournament of Champions in 2001 as per the rules, and in 2002, participated in the Million Dollar Masters Tournament and emerged victorious in both. The rules of "Jeopardy!" were amended in 2003, and in 2004, Ken Jennings won 74 consecutive days, making him the highest-earning contender. In 2005, Brad participated in the Ultimate Tournament of Champions and won $2,115,000 after defeating Jerome Vered and Ken Jennings.
Rutter and Jennings competed against the question-answering computer system, Watson, in "Jeopardy!" IBM challenge in February 2011. Watson won with a score of $77,147 followed by Jennings and Rutter who had scores of $24,000 and $21,600 respectively. In 2014, Rutter competed against Jill Bunzendahl and Mike Dupee in Battle of Decades and won the game. Subsequently, he won the quarter-finals, the semi-finals, and eventually the main prize of $1 million. Later in 2019, Rutter teamed up with the "Jeopardy!" champion Dave Madden and Larissa Kelly, and the team won a cash prize of $1 million in Jeopardy! All-Star Game. Recently in 2020, Rutter participated in Jeopardy! The Greatest of All Time against James Holzhauer and Jennings and he came in at position three, and won $250,000.
Additional Game Show Appearances
Rutter appeared twice in the game show "1 vs. 100" in December 2006. In 2010, he participated in the World Quizzing Championship, and finished 140th. Moreover, he participated in the "Million Dollar Mind Game" on 27 November 2011, and his team won $600,000. In 2012, he appeared as a 'Chaser' in the game show "The Chase" which aired on GSN. He later served as the expert assistant of the contestant Catherine O'Hara, who ended up winning $250,000 in the May 2020 revival of the game show "Who Wants to Be a Millionaire." Buzzy Cohen also served as the lifeline for American comedian, rapper, producer, and actor, Hannibal Buress, in the show. 2021 saw Rutter starring as a 'Chaser' in the acclaimed ABC game show "The Chase."
Other Works
Brad appeared in the short film "Dreamweaver" in 2013, and also hosted an episode of "TMI Hollywood" in 2015. Moreover, he's appeared in and served as the executive producer of several shows, such as "Discount Fitness" and "Pub Quiz" in 2015 and 2016 respectively.
Social Media Presence
Brad joined Twitter in December 2009, and is now followed by around 55,000 fans. He goes by @bradrutter and uses the platform to update his fans about his upcoming career endeavors. He is active on Instagram (@bradrutterofficial) and has over 2,000 followers, and Brad also has a Facebook account that's followed by around 1,500 supporters and fans.
Personal Life
Rutter is a very secretive person who has kept his personal life details away from the public's eyes. Many believe that he's a married man who prefers to keep his wife's name undisclosed, and it's unclear whether he has any children. He resides in Los Angeles, California, as of 2023.
The Lancaster native is good friends with Ken Jennings, despite the duo competing fiercely for the top position. He revealed in a previous interview with TMZ, that their friendship was reinforced by their mutual loss to IBM Watson. The two support and encourage each other, and in 2005, Ken wrote 'Go Brad!' when he was about to answer his last "Jeopardy!" question in the Ultimate Tournament of Champions.
Height, Weight, and Physical Appearance
Brad is of Caucasian ethnicity, and has a set of brown eyes and brown hair. He's 6ft (1.83m) tall and weighs approximately 175lbs (79kgs). He was overweight when he first joined "Jeopardy!" in 2000 – according to The Mental Floss, Brad admitted that he had gained weight due to stress, adding that he was 'not having much money, which made him try out crazy things like contesting in "Jeopardy!"' He appeared to have lost some weight the next time he was seen on "Jeopardy!"
Net Worth
Brad has accumulated a good sum from his winnings and multiple professions, and is seemingly living a lavish lifestyle. He has a net worth of around $4 million, as of 2023.