• Cordero James Brady (CJ SO COOL) was born in Gary, Indiana in 1989.
• He is a YouTuber and social media star, known for posting prank videos on his YouTube channel.
• He has 8.7 million subscribers and 2.2 billion views.
• He also has a music career, with almost 90,000 monthly listeners on Spotify.
• His brother Jinx is also a YouTuber and rapper, with 1.6 million subscribers and a net worth of $100,000.
Who is CJ SO COOL?
Cordero James Brady – a.k.a. CJ SO COOL – was born in Gary, Indiana USA, on 29 March 1989 – his zodiac sign is Aries, and he holds American nationality. He's a YouTuber and a social media star, probably known best for posting prank videos on his YouTube channel.
Early life and education
CJ SO COOL grew up with his grandmother, two sisters and two brothers in Gary. Their father was arrested for drug possession and died in jail, while their mother dealt with drug addiction, so she gave all her five children up for adoption. They stayed with their grandmother, but things didn't work out well, as she was poor and unable or unwilling to take care of the kids.
CJ SO COOL was a diligent student in middle school and high school, describing himself as a 'nerd'.
As a teenager he played baseball, but after an incident during which he was seriously injured, he stopped participating in group sports all together. CJ SO COOL initially studied at the Theodore Roosevelt High School, but switched schools due to issues with gang violence. In 2007, he matriculated from William A. Wirt High School, then studied Marketing at Purdue University, but was expelled during his sophomore year, and didn't graduate.
Before his YouTube career kicked off, he worked at fast-food joints Denny's and Chuck-E-Cheese. He later joined the US Navy and was a member of the Presidential Guard., and after service, he moved to Las Vegas, Nevada with his brother Anthony, where he worked as a croupier at a casino.
Career on YouTube
CJ SO COOL launched his YouTube channel in December 2014, and uploaded his first video entitled "Channel Intro" on 16 June 2015, in which he announced that he would be regularly posting reaction videos on the channel. At that time, his brother Jinx was already popular on YouTube, and influenced him to try his hand at content creation as well. In the following months, he uploaded videos featuring various types of content, including vlogs, sneaker reviews and gameplay videos. He often featured his brother Jinx in his videos, as well as his future wife Royalty, and their children.
In September 2015, he hit his first major milestone on YouTube by reaching over 100,000 subscribers, for which YouTube rewarded him with a Silver Play Button. Six months later, his channel numbered over a million subscribers, which he celebrated by doing a giveaway for his fans.
During this time, he switched up his content, and started making prank videos, in which he jokes with his fans and family members.
The most popular video on CJ SO COOL's channel is "Surprising My Family With A Mega Mansion", which has amassed more than 31 million views, while his channel currently numbers over 8.7 million subscribers, and an astounding 2.2 billion views in total.
Music career
CJ SO COOL released his first song – "So Cool Anthem" – in 2018. The song premiered on his "WORLDSTARHIPHOP" YouTube channel, soon surpassing 10 million views. He released five more songs in the same year, including "Fuego", "GO" and "Salty"; he went on a one year long music hiatus following the release of "Fuego", until in 2020 releasing his comeback single "Man Now", followed by "Bag Chasing" and "Royalty Baby Daddy Diss" in 2021.
He was featured in the song "Get a Bag" which his brother Anthony released under the alias 'Jinx Da Rebel', and in 2021, the Detroit based hip hop artist Bandzlotn featured him on his album "Loose Bonez".
CJ SO COOL has almost 90,000 monthly listeners on the music streaming platform Spotify, with his most viral song, "Salty" numbering more than one million streams.
CJ SO COOL has a Twitch channel 'CJ SO COOL89', which numbers more than 110,000 followers. He used to do a lot of gameplay streams of titles such as "NBA 2K17" and "Call of Duty: Black Ops", streaming almost every day, but since mid-2020 he seems to have abandoned the platform in favor of YouTube.
He also manages his Instagram account '@cjsocool', numbering more than 4.5 million followers and 2,500 photos. He posts a lot of pictures featuring himself wearing designer clothes and jewelry, and posing in front of his cars.
CJ SO COOL joined Twitter in October 2020, but is yet to post his first tweet.
Love life and ex-wife
CJ SO COOL and Royalty Johnson met in 2013, not long after he left the Navy, and soon started dating. Prior to meeting CJ SO COOL, Royalty had been married to Terry Amey, with whom she has three children, Leonidas, Karnation and J'aaliyah. She, CJ SO COOL and the kids, lived with Royalty's mother for about a year.
In 2017, Royalty became pregnant with his child, but unfortunately suffered a miscarriage.
In August the same year, they moved into a luxurious Las Vegas mansion situated on four acres of land. Three years later, they welcomed two new members of the family, twins Cordayah and Cordero Jr.
They currently seem to have broken up, apparently because a video of CJ SO COOL being intimate with an anonymous girl surfaced online. After initially denying the claims, he eventually confessed to being unfaithful to Royalty in a recent YouTube video. He also accused Tata, the girl he was with, of trying to scam him and steal his credit card information, while apologizing to his wife for the whole situation.
Hobbies and interesting facts
CJ SO COOL grew up in poverty, and he seems very grateful for the money he earned through YouTube.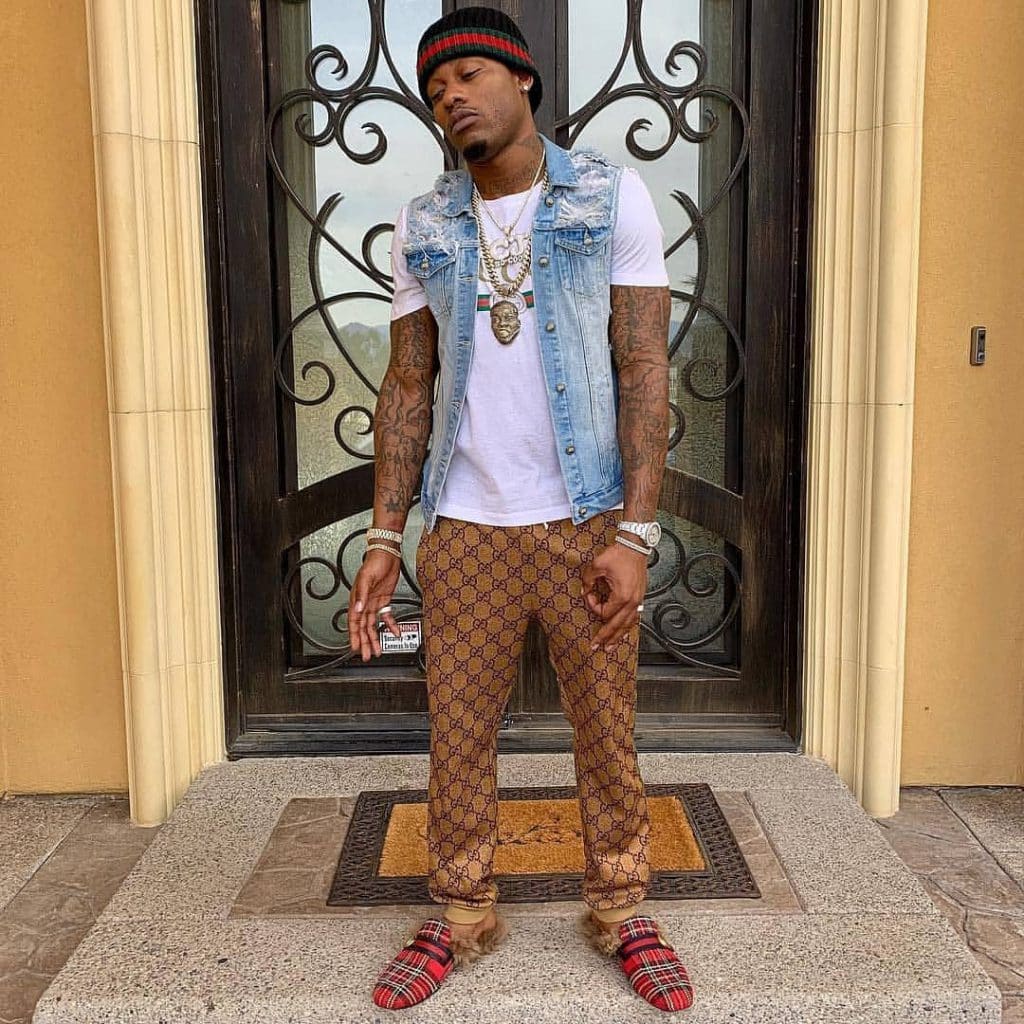 He often does giveaways for his fans, in which he offers Xboxes, PlayStations, Amazon gift cards and more, while he also regularly makes charitable donations.
He is passionate about cars, and has a collection of old-timers.
He was often compared to the rapper Nelly when he was a teenager, which earned him the nickname 'Nelly'. Because of the comparisons, he became a huge fan of the rapper, buying his CDs and merchandise.
Appearance, age and net worth
CJ SO COOL is 32 years old. He has braided black hair and brown eyes, is 6ft (1.83m) tall, and weighs around 178lbs (81kgs).
As of June 2021, his net worth is estimated at $6 million.
Who is CJ SO COOL's famous brother, Jinx?
Desmond Anthony Ladon Brady – a.k.a. Jinx – was born in Milwaukee, Wisconsin USA on 13 November 1992 – his zodiac sign is Scorpio, and he holds American nationality. He's a YouTuber and a rapper, perhaps known best for making reaction videos.
As a child, Jinx excelled at sports, and played for his high school's basketball team. After matriculating, he didn't enroll at a college, and instead joined the US Air Force, during his enlistment being deployed to Japan.
Jinx launched his YouTube channel on 30 April 2013, and soon began posting videos in which he reacts to various kinds of YouTube content. In late 2015, he was met with criticism from other YouTubers, including PewDiePie, iDubbbz, Jacksfilms, and GradeAUnderA, who felt that the kind of reaction videos Jinx makes are a violation of fair use, while claiming that he doesn't add any value to the videos he reacts to.
The controversy culminated in December 2015, when Jinx and Jacksfilms debated the topic on the DramaAlert channel.
In February 2016, he announced that he'd decided to quit making reaction videos, and switched up his content in favor of vlogs, gaming videos and movie reviews. As of 2021, he's been focused on making short comedy skits and unboxing videos.
Jinx's channel currently numbers more than 1.6 million subscribers, and almost 200 million total views – the most viewed video on his channel is "ASDF 1-8 Reaction!", which has amassed over five million views.
Much as his brother CJ SO COOL, Jinx is an aspiring rapper as well. He's released 28 singles since he launched his music career in 2015, and in 2020, released his debut album "Lost G.O.A.T."
Jinx is 28 years old. He has short black hair and brown eyes, is 5ft 8ins (1.73m) tall, and weighs around 172lbs (78kgs).
As of June 2021, his net worth is estimated at more than $100,000.