Who is Daniel Thrasher?
Daniel Thrasher was born on 24 February 1993 under the zodiac sign of Pisces, in the United States; however, the actual place of his birth is unknown. He is a 28-year-old actor, composer, pianist, and social media star, who achieved fame for posting various music videos and piano-based comedy sketches to his official YouTube channel, on which he has amassed over 2.6 million subscribers, while his videos have been viewed more than 375 million times in total.
no context pic.twitter.com/ZfaUkNJQGD

— daniel thrasher (@ThrasherDan) March 26, 2021
He also runs his official TikTok account with over 385,000 followers, as well as his official Instagram account with more than 150,000 followers.
How rich is he, as of now? Daniel Thrasher Net Worth
As of mid-2021, Daniel Thrasher's net worth is estimated at close to $1 million, acquired largely through his Internet-based career, which includes sponsored posts, various advertisements, brand deals, and video monetization. He has also increased his wealth through his acting career.
Early Life, Parents, Siblings, Nationality, Ethnicity, Educational Background
Daniel Thrasher hasn't revealed any details about his early years, his parents, and their professions, but he was apparently raised somewhere in the United States. It's also unknown whether he has siblings or is an only child. He holds American nationality, and belongs to White Caucasian ethnic group.
Regarding his education, Daniel attended a local high school, but at some point transferred to study at the Pinellas County Center for the Arts. He also enrolled into the Savannah College of Art and Design to study Film and Television. A year later, he realized that he wanted to become an actor instead of a camera operator, so he changed his major to Performing Arts, and eventually graduated in 2015.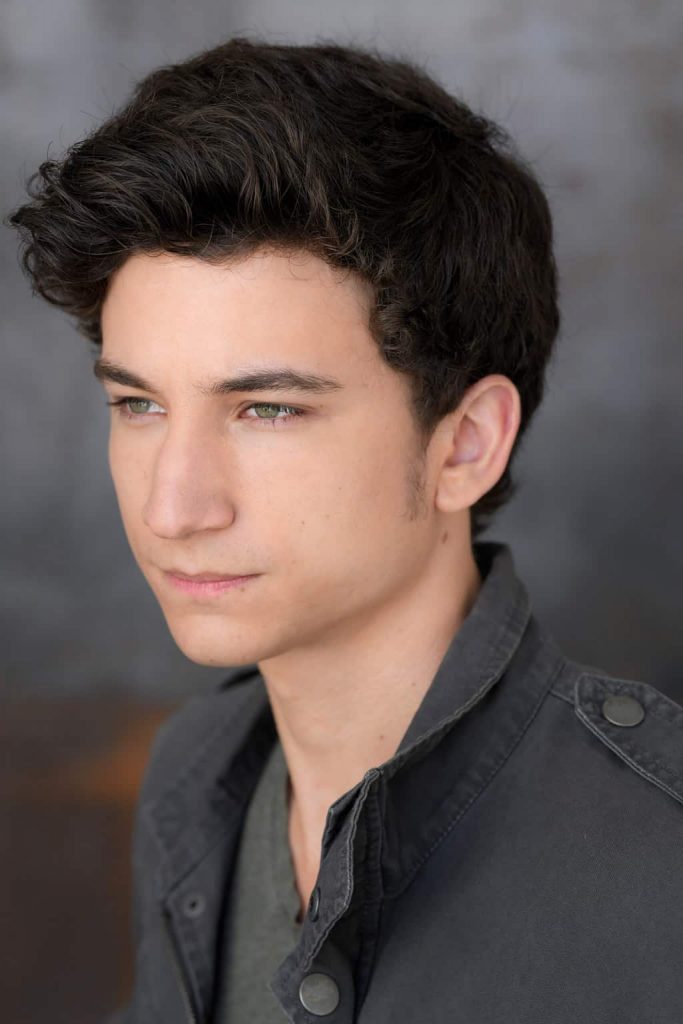 Career on Film and TV
According to his IMBD account, Daniel Thrasher started pursuing his acting career in 2010 when he made his debut film appearance as an agent in the short action film "Cygnus X-1" and featured in another short film, entitled "Forgiven". It was followed by his portrayals of Ethan Blaze in the independent horror film "Baine", for which he also served as a camera operator, and then made music and starred as Adam in the short film "Mute", both in 2011. Daniel made a guest appearance in the role of Billy the Bully in an episode of the mini-series "Nerf War: Web-series" (2012) ,and played Matt in the short romantic drama film "Echoed Eulogies" (2013).
His big break came three years later when he took the role of Daniel in the comedy web series "The Millionaires", starring alongside Michael McCartney and Melissa Sullivan. In 2017, he appeared as Breitbart Teen in an episode of the TBS late-night talk and news satire program "Full Frontal With Samantha Bee", but it went uncredited.
Most recently, Daniel was cast as Alex next to Rosemarie DeWitt in the 2018 romantic comedy "Song Of Back And Neck", written and directed by Paul Lieberstein. Regarding his upcoming projects, it's announced that he will play Walter Wells in the short action-adventure "The Invention Of Cloudsurfing", which is currently under post-production.
Main YouTube Channel
Daniel Thrasher became an active member of the social media scene when he launched his official YouTube channel under the username 'muffinman3000', and started uploading videos, his first – "NEW CAR SMELL!" – in late 2011. He would later change the name of his channel to 'Daniel Thrasher', and initially filmed videos of various content until December 2012, when his video entitled "How I Accidentally Wrote "The Office" Theme Song" went viral. He then focused on producing music videos, and piano-based comedy sketches.
With each video, he became more and more popular, with the number of his followers steadily increasing. He then started getting offers from various companies to make sponsored videos for them, such as Audible, Skillshare, Raycon, Mack Weldon, Squarespace, and Flowkey among many others. Some of his most viewed videos are "When you learn a riff and put it in everything", "When you accidentally write songs that already exist", and "When you accidentally write songs that already exist part 2".
Second YouTube Channel
Recently, Daniel Thrasher launched his second YouTube channel under the username 'thrasherplus', on which he has had more than 40,000 followers to date.
He started uploading gameplay videos in May 2021; so far he's filmed only two videos, entitled "Becoming a millionaire on RuneScape as fast as I can" and "Becoming a RuneScape millionaire is harder than I thought", both of which have been viewed over 110,000 times each.
Other Social Media Platforms
In addition to his successful career on YouTube, Daniel Thrasher expanded her influence across other social media platforms – he's active on his TikTok account, runs his official Instagram and Twitter accounts, both of which he uses to share his photos and short videos to promote his YouTube videos and other projects related to acting, and also runs his own Facebook page.
Appearance and Vital Statistics
Daniel Thrasher has short light brown hair and green eyes. He stands at a height of 5ft 10ins (1.78m), while his weight is around 140lbs (62kgs). Information about his vital statistics, biceps size and shoe size isn't available.
Personal Life
Daniel Thrasher tends to keep his personal life far away from social media. Nonetheless, he once revealed that he was in a relationship with a girl named Dakota. It is believed that he is single at the moment. His current residence is in Los Angeles, California.