• iamSanna is a YouTuber and social media star known for her gameplay videos of the popular multiplayer game "Roblox"
• She launched her YouTube channel in 2013, and has since attracted over 6.2 million subscribers
• She is also active on Instagram and Twitter, and has two gaming channels, 'Sanna' and 'iamSannaToo'
• Her boyfriend is fellow YouTuber Jelly, who she met in Amsterdam, and with whom she lives in Monaco
• She is multilingual, loves to travel, and enjoys skiing and snowboarding
Who is iamSanna?
iamSanna was born in Norway on 16 May 1998 – her zodiac sign is Taurus, she holds Norwegian nationality, and has Swedish ethnicity. She's a YouTuber and a social media star, perhaps known best for creating gameplay videos of the popular multiplayer game "Roblox".
Her real name actually is Sanna, but her surname is still unknown.
Early life and education
iamSanna spent her early years in Norway, but when she was six years old moved to Spain with her family, because her father had found a job there. She has a younger sister named Emma, who is also a YouTuber.
They were both child models, appeared in several commercials, and were even featured on the cover of a family magazine.
iamSanna launched her YouTube channel while she was still in high school, and quickly gained a large following on the video sharing platform. Although she was one of the best students in her class, after her YouTube career kicked off, she decided not to pursue a university degree.
Career on YouTube
iamSanna launched her channel on 3 December 2013, and posted her first video entitled "The Christmas Tag!" in December 2014. At the beginning, she posted vlogs featuring her sister and boyfriend. She also made a lot of prank videos, do-it-yourself tutorials and fun challenges.
In 2017, she started posting gameplay videos from the popular mobile game "Pokemon GO". Later the same year, she also began uploading gameplays of more obscure and unusual titles, such as "Netflix and Chill Simulator" and "The Idiot Test", which have gained her a lot of views, and since then, she has refocused her YouTube content from vlogs to gaming videos. In the same year, she attended her first gaming event, PlayersXpo, which took place in Dublin, Ireland. In 2018, she started posting "Roblox" gameplay videos, which skyrocketed her channel's popularity, and she has continued making them since.
Her channel today numbers more than 6.2 million subscribers and almost two billion views, while the most popular video of hers is "One Color TRADING Challenge With My Boyfriend", featuring her and her boyfriend Jelly playing the "Roblox" mini-game called "Adopt Me". She is still very active on YouTube, uploading at least one video per day.
In 2019, iamSanna launched her second channel, simply entitled 'Sanna', onto which she uploads vlogs and more casual content. She also manages her second gaming channel – 'iamSannaToo' – dedicated entirely to "Roblox" gameplays. It now numbers more than 1.1 million subscribers, and over 220 million total views.
iamSanna is also quite popular on Instagram, with her eponymous account numbering more than 700,000 followers and over 750 photos. She usually uploads photos from her travels, edited in a colorful and cartoonish style.
She also manages the Twitter account ''@iamsanny', which has amassed almost 300,000 followers.
Love life and boyfriend
In a YouTube video from 2015, iamSanna revealed that she was in a long distance relationship with a fellow YouTuber Jelly, who is from the Netherlands. The two met while she was on a vacation with her friends in Amsterdam, the Netherlands. She said that he was the first one to make a move, by coming up to her and asking for a picture. After she returned home, they would spend their days talking to each other on Skype, but met up in Amsterdam at least once a month.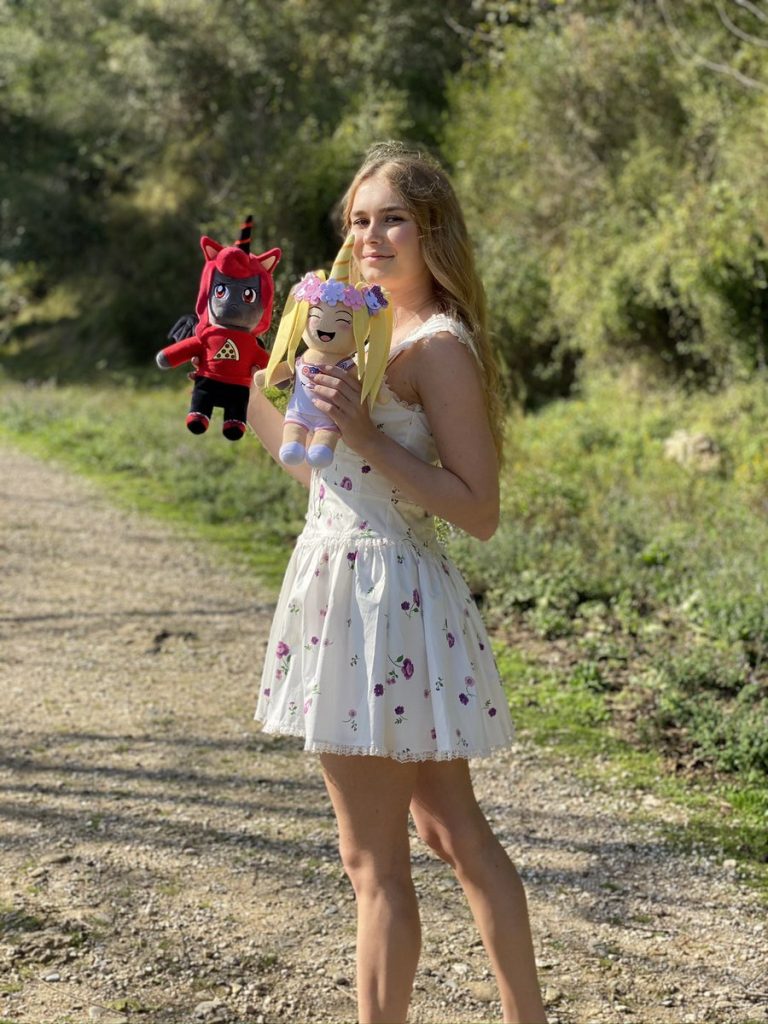 After having dated for four years, her boyfriend proposed to her, but they are yet to announce the date of their wedding. They currently live together in their house in Monaco. They seem to be in a stable and happy relationship, and often upload pictures featuring each other onto their Instagram accounts. They celebrate their relationship anniversary on 15 September.
Hobbies and interesting facts
iamSanna loves to travel, and has visited numerous European countries, including Greece, Italy and France, while she has also been to Sweden numerous times, as she has a lot of friends and family members who live there. During the winter, she likes to go skiing and snowboarding with her boyfriend.
With her travelling and moving across Europe so often, it comes as no surprise that iamSanna is multilingual – she can speak English, Norwegian, Swedish, French, Spanish and some Dutch.
Her favorite color is pink, and she likes to incorporate it everywhere she can, which is apparent on her Instagram page.
Aside from "Roblox", her favorite video game is "Grand Theft Auto: San Andreas". She has said that the game makes her feel very nostalgic, because she used to play it every day after school.
She has two pet dogs, called Happy and Nala.
Appearance, age and net worth
iamSanna is 23 years old. She has long blonde hair and blue eyes, she's 5ft 6ins (1.68m) tall, weighs around 120lbs (54kgs), while her vital statistics are 34-25-33.
As of June 2021, her net worth is estimated at more than $1 million.
Who is iamSanna's boyfriend, Jelly?
Jelle Van Vucht a.k.a. Jelly or Jelly Bay, was born in Roermond, the Netherlands on 14 October 1996 – his zodiac sign is Libra, and he holds Dutch nationality. He's a YouTuber and a social media star, probably known best for making "Minecraft" gameplay videos.
Jelly grew in Amsterdam, in a middle class family, with an older brother named Koen, who is very supportive of his career, but prefers not to appear in Jelly's videos. After matriculating from high school, Jelly attended an audio-visual course in Eindhoven, but quit to focus on his YouTube career.
Jelly launched his channel on 27 May 2014, before which he was active on YouTube under a different account, but didn't achieve much success.
He quickly became recognized on YouTube for his "GTA 5 Funny Moments" videos, and in June 2015 hit his first major milestone, after his channel reached a million subscribers. Later in the same year, he began making gameplay videos of the sandbox video game "Minecraft", which made his channel even more popular. Today, Jelly's channel numbers more than 21 million subscribers, and almost 13 billion total views.
Jelly is a member and one of the founders of the gaming group Robust, which includes other content creators such as Aquib, Kwebbelkop, Crainer, and Dino. They frequently make YouTube videos together, and do Twitch streams.
Jelly is 24 years old. He has short black hair and dark brown eyes, he's 5ft 8ins (1.73m) tall, and weighs around 170lbs (77kgs).
As of June 2021, his net worth is estimated at more than $1.5 million.