Margo Cathleen Harshman is an American actress who first hit it big in the entertainment industry when she appeared as Tawny Dean in "Even Stevens" from 2000. The actress also appears on the hit TV show "The Big Bang Theory" as Alex Jensen, Sheldon Cooper's assistant. Despite being in big productions, she is perhaps most famous for her role in "NCIS" as Delilah Fielding Mc-Gee, a paraplegic intelligence analyst in the US Department of Defence, and Timothy McGee's wife.
The name Harshman may sounds familiar despite not being big in TV shows, which is because Margo is related to the late baseball pitcher Jack Harshman who played for MLB teams such as The Giants, White Sox, and Red Sox. She is also related to former University of Washington basketball coach Marv Harshman.
Early Life
Margo was born on 4 March 1986, in San Diego, California USA, to parents David James Harshman and the late Janelle Louise Sorenson, who succumbed to her 20 year battle with breast cancer in 2014. Margo was raised alongside her two elder sisters, an older brother and a younger brother.
The family lived in La Costa, California for the earlier part of Margo's life, and moved to Orange County when she was twelve.
Education
Margo attended La Costa Heights Elementary school while living in La Costa, then Hewes Middle School when they moved to Orange County to complete her elementary education. Margo later joined Foothill High School, from where she landed her career-changing role in Disney's "Evens Stevens" and was lucky enough to attend one of her dances with Shia LaBeouf. On completing high school, Margo joined community college.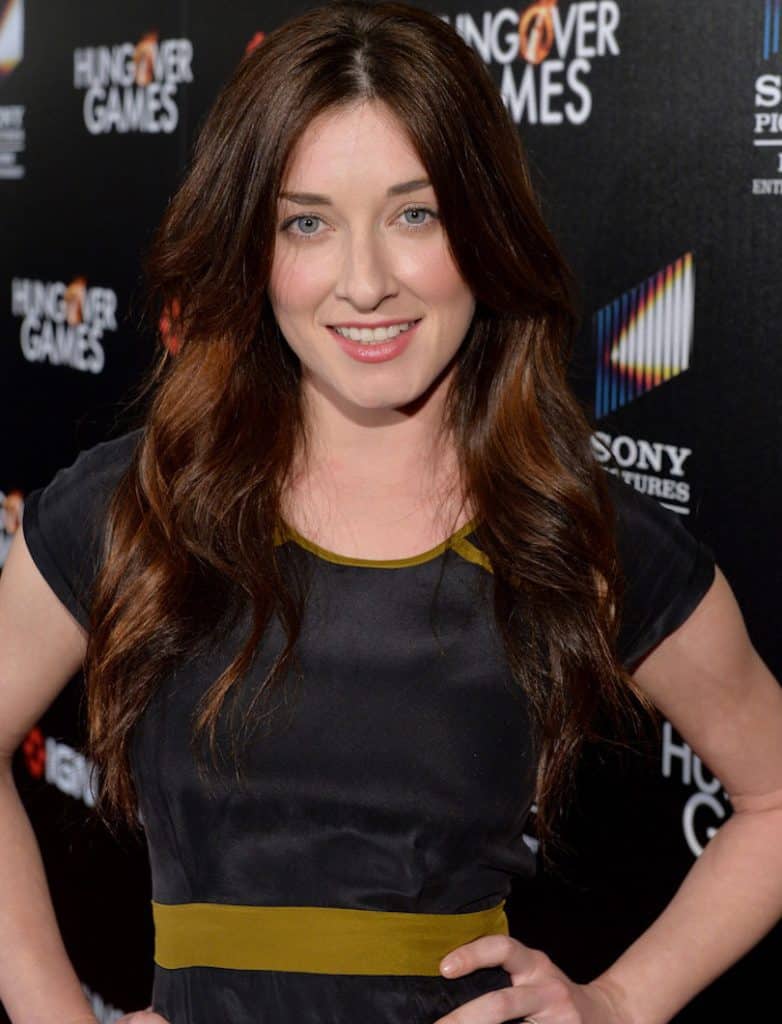 Relationship
Margo apparently found love and married Austen Hooks, an electrical engineer, in 2017, but their marriage fell apart about a year later – Margo filed for divorce on 29 November 2018, following an 8-week separation period. The reasons for their divorce are unknown, however Margo requested the court to allow them to retain their personal acquisitions, and disregard spousal support from either party. The two didn't have children, Margo was able to keep their pet dog Bullet.
Before her marriage to her ex-husband, Margo had been linked to fellow actors Josh Keaton and Chris Marquette.
Career
Margo seems to have been built for the spotlight. At aged two, her grandmother signed her up for a beauty pageant, apparently loving the experience because at three she had already begun dance and gymnastic classes. By age five, Margo was taking piano classes, and ventured into acting by the time she was eight. In 1997, Margo appeared in her debut film "The Elf Who Didn't Believe."
Her big break came when she was aged 14, cast for Disney's "Even Stevens," which ran between 2000 and 2003, and did extremely well so Disney had "The Even Stevens Movie" released in 2003.
Besides her work with Disney, Margo has also appeared in "Murphy Dozen" (2001), " "Rise: Blood Hunter" (2007), "Sorority Row"(2009), "Toxin"(2015) and "Love on the Veins"(2016). While the big screen has all the glam and flash, Margo has not shied away from taking up roles in TV shows such as "Grey's Anatomy"(2006), "Boston Legal"(2008), "The Big Bang Theory"(2012-2013), "Bones"(2013) and her most recent work in "NCIS" as a recurring cast member.
In 2004, Margo was nominated for the Young Artist Award for the categories Best Performance in a TV Movie, Miniseries Or Special –Supporting Young Actress for her role in "The Even Stevens Movie" (2003), and Best Performance in a TV Series (Comedy or Drama) –Supporting Young Actress for "Even Stevens"( 2000) at the Young Artist Awards. In 2009, Margo got her much deserved win receiving The ShoWest Award in the category Female Star of Tomorrow, shared with Briana Evigan, Leah Pipes, Rumer Willis, Jamie Chung, and Audrina Patridge.
As with most emerging actors and actresses, Margo appeared in a few shows that didn't do too well such as "Run of the House" and "Centre of the Universe." Hopefully, we'll see more of her work in the future.
 Net worth
Margo has a generally successful career now stretching over more than two decades, and is estimated to be worth about $6 million as of 2021, amass from her work as an actress, and appearances in numerous TV commercials.
Hobbies
Margo's interest in music from a young age means that she's very musical, and besides playing the piano, has picked up both the guitar and bass guitar. Margo also writes her own songs. Can you imagine a Margo Harshman concert?
Margo also enjoys time outdoors. She likes surfing, perhaps her get away from a crowded world.
Physical characteristics
Margo is 5ft 4ins (1.63m) tall and weighs 119lbs (54kgs), with vital statistics of 35-25-35. The actress has long brown hair and blue eyes.