• Thomas Petrou is an American internet personality who gained fame through his funny skits on TikTok, YouTube and other social media platforms.
• He was born in 1998 in San Diego, California, and is of Italian and Greek descent.
• He is one of the founding members of the Hype House collective and was previously part of Team 10.
• He is engaged to fellow YouTuber Mia Hayward, and his estimated net worth is $1 million.
• He enjoys working out, spending time with animals, and completing his dream garage.
Who is Thomas Petrou?
Thomas Petrou is a famous American internet personality, who gained fame through his funny skits, which acquired him more than eight million followers on TikTok, and around two million subscribers on his official YouTube channel.
Age, Early Life, Parents, Education
Thomas Petrou was born on 2 September 1998, in San Diego, California USA, which currently makes him 22 years old. Of Italian and Greek ancestry, he hasn't shared many details about his life, such as details about his parents, though he has said that he has a twin brother Oliver, a brother Giorgio, and sisters Selina and Lizette.
It's known that after matriculation, Thomas enrolled at New York University where he studied engineering, but left his studies before obtaining a degree, focusing entirely on his internet career, which he  began when just 13 years old.
Career Beginnings
He first created an account on the popular video-sharing platform Vine, username The Petrous. Together with his cousins, he started making short comedy videos, however, after one of his family members got into trouble, he switched to YouTube, launched in 2015 under the title PetrouTV. He started uploading videos that showcased his daily life, which in no time built him a massive following, reaching 100,000 in just a few months, which enabled him to move forward with his career.
New videos followed daily, and in 2018 he already had over 320,000 subscribers. As his popularity was growing he started looking for new outlets, and so started his TikTok account.
Rise to Prominence
With the start of TikTok, Thomas's career achieved a new dimension, and since joining the popular video-sharing platform, Thomas has garnered more than eight million followers. Thanks to his growing popularity he was selected as one of the members of Team 10, the popular YouTube community created by Jake Paul. However, his stint as a Team 10 member was brief, as he joined in May 2019 and left in August same year.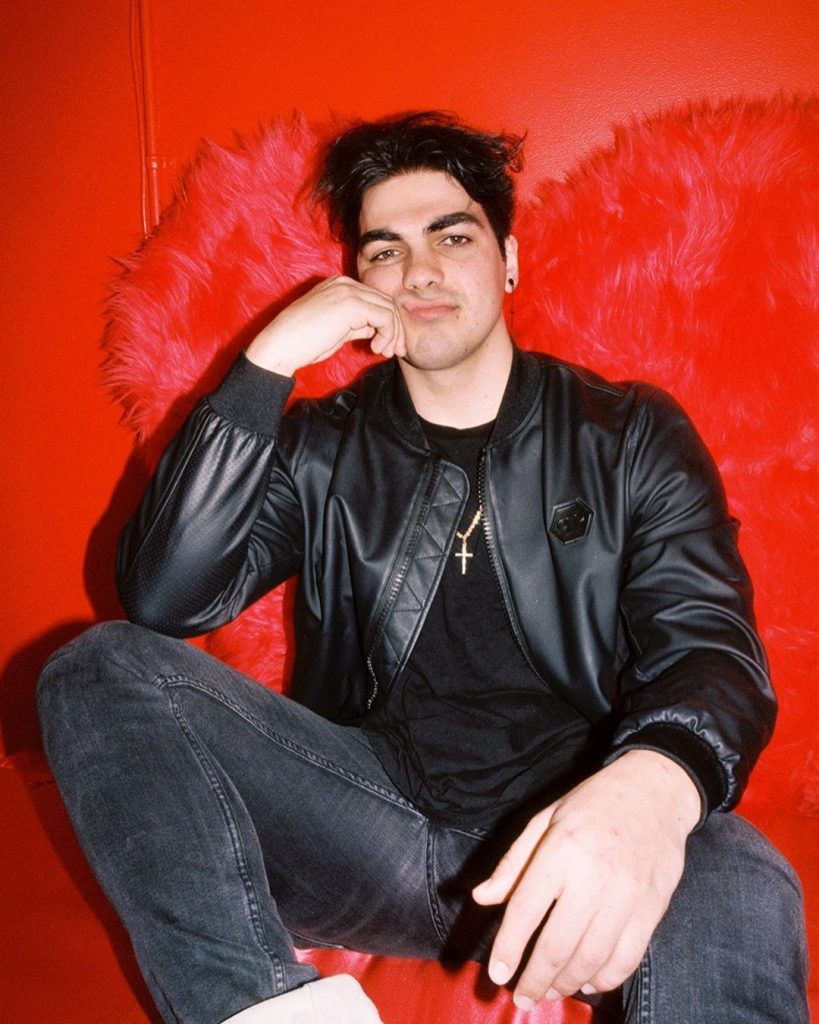 He deleted his previous videos on YouTube, and in December 2019 started a new content-collective called the Hype House. His YouTube now features videos made with the members of the Hype House, and the funny skits they've all contributed to made Thomas the star he is today. Some of his most popular videos include "I Filled Chase's Room With Pictures of Charli!" with over 13.5 million views, and "Filling the Hype House With Plastic Balls!", which has just over four million views, among other prank and reaction videos, but also some of his own daily vlogs.
The Hype House
The collective on TikTok and YouTube stars was formed with Thomas as one of the founding members, teamed with such stars as Chase Hudson, Daisy Keech, Alex Warren, and Kouvr Annon.
They chose a Spanish-style mansion located at the top of a gated street with all the luxury a mansion offers, including a palatial backyard, pool, and large dining areas. Some of the other popular members include Addison Rae, Charli D'Amelio, and Dixie D'Amelio, who sadly left the collective later. The peak number was 21 members at one time, however, one of the founders, Daisy Keech, left the house in March 2020, citing internal disputes. Others to leave were Charli and Dixie D'Amelio, though the rest of the group welcomed such popular faces as Larray and Vinnie Hacker, among others.
Most recently, Netflix announced that it would create a reality TV show with the members of the house, which will star Thomas Petrou, Chase Hudson, Alex Warren, Jack Wright and Sienna Mae Gomez, among others.
Controversies
With great fame comes even greater responsibility, but it seems isn't that Thomas isn't very responsible. When Daisy Keech left the Hype House, she sued Thomas and Chase Hudson, stating that she felt as though she was being left out from every major decision of the group. Furthermore, Thomas was accused of stealing money from other members of The Hype House and spending too much money on things they didn't need, by Bryce Hall, who runs an online content collective called the Sway House.
Moreover, Thomas and the rest of the Hype House were subject to public scrutiny when they organized a birthday party with more than 65 people in attendance at the peak of the COVID- 19 pandemic, and most of the people weren't wearing face masks. Photos and videos of the party reached internet outlets which raised criticism among the public, including from such other popular internet celebrities as Elijah Daniel and Tyler Oakley, among others. All in attendance made a public apology – all the members of the Hype House tested negative for COVID- 19.
Personal Life, Dating, Girlfriend
Thomas filmed his life for three straight years, and shared all the details on his YouTube channel.
From 2014 until 2019, he was in a relationship with Kayla Pimentel, an influencer and content creator. They made numerous videos together, even one about their break-up, talking about how they changed since they started going out, and that it was time to move on. Thomas then started dating another popular YouTuber, Mia Hayward, who has also become a member of the Hype House, and in February 2021, Thomas and Mia became engaged.
Thomas Petrou Net Worth
As of mid- 2021, Thomas Petrou's net worth has been estimated to be around $1 million, earned through his successful career as an online content creator. He also did a few modeling gigs in his youth, and continued to promote brands throughout his career, which also added to his wealth.
Appearance and Vital Statistics
This young internet celebrity has spiked, side-cropped dark brown hair, and green eyes. He stands at a height of 5ft 11ins (1.8m), while he weighs approximately 160lbs (73kgs). His vital statistics are unknown at the moment, but he has an athletic figure. He also has a couple of tattoos on both of his arms.
Hobbies and Interests
Thomas, in addition to shooting videos, has several other interests and hobbies. He spends much time in the gym working out on his great physique.
Furthermore, he is an animal lover and together with his girlfriend is the owner of a dog.
Thomas is also a car enthusiast, and is working on completing his dream garage.