• Reality shows tend to twist things to appeal to audiences, but the main premise of Discovery's "Moonshiners" is not real.
• People distrust the show due to its premise, alleging that the liquor distillers seen on screen are doing something illegal.
• The Virginia Department of Alcoholic Beverage Control stated they weren't even aware that the show was trying to depict under-the-law activities.
• The cast of the show are certificated moonshine distillers, and must have some type of license and experience in the moonshine-making field.
• It is illegal to produce Moonshine and other "home-brew liquor" in the US without proper permits.
It's not a secret that reality shows tend to twist many things to appeal to audiences, and while those changes are usually scripted dialogues or even staged scenes, normally the general purpose of the shows remains the same.
However, what happens when the main premise of a show isn't real? This is the big question that people ask themselves when they watch Discovery's "Moonshiners", a show which is focused on the apparently illegal distillation of the traditional liquor Moonshine, on the mountain-sides of several US' south-eastern states.
So how real is "Moonshiners", and why don't people entirely trust what they see in the series? Are the people who appear in it actually making illegal liquor, or is it only a promotional stunt? We have the answers to all of these questions and more, as we will shed some light into the things "Moonshiners" producers don't tell you, and an insight into the moonshining business. Are you ready? If so, take a seat and enjoy it!
Choosing between some of the best pitmasters in the country is no easy task. 💬

Binge the entire season of #Moonshiners: Smoke Ring anytime on #discoveryplus.

Download and Subscribe NOW: https://t.co/YZkGMWlJ5c pic.twitter.com/y6y8vym0Wr

— Moonshiners (@MoonshinersTV) April 8, 2021
Is "Moonshiners" Real?
As we have already mentioned, the rumors and questions surrounding "Moonshiners" and its alleged lack of legitimate portrayals and scenes are many. To put it simply, people distrust the show due to its premise, which alleges that the liquor distillers seen on screen are doing something illegal. Though, if that's true and the moonshiners can be imprisoned for what they do, the big question is how could they get away with it?
The answer is quite simple, as indeed what you see in "Moonshiners" is unfortunately only fictional portrayals of what actual illegal distillery operations would look like. If you're having more doubts about what we're saying or need further information, pay attention to what the authorities have to say about the show.
In 2016 the Virginia Department of Alcoholic Beverage Control stated they weren't even aware that the show was trying to depict under-the-law activities.
Even more, some time after their first declaration, the institution's spokesperson at the time, Kathleen Shaw, affirmed that the reason they didn't take action against "Moonshiners" was because nothing illegal was occuring in it, as it was simply 'dramatization'.
Knowing that the illegal aspect of the show isn't real, you might be wondering what else is fake as well. While that's not easy to know, we can guess that the scenes showcasing the distillery process are at least real, even if they're also staged in one way or another.
What Do The Producers Have To Say?
If you thought that just because authorities publicly qualified "Moonshiners" as pure and simple entertainment, the show's cast and the producers were going to accept it as well, then you were too innocent.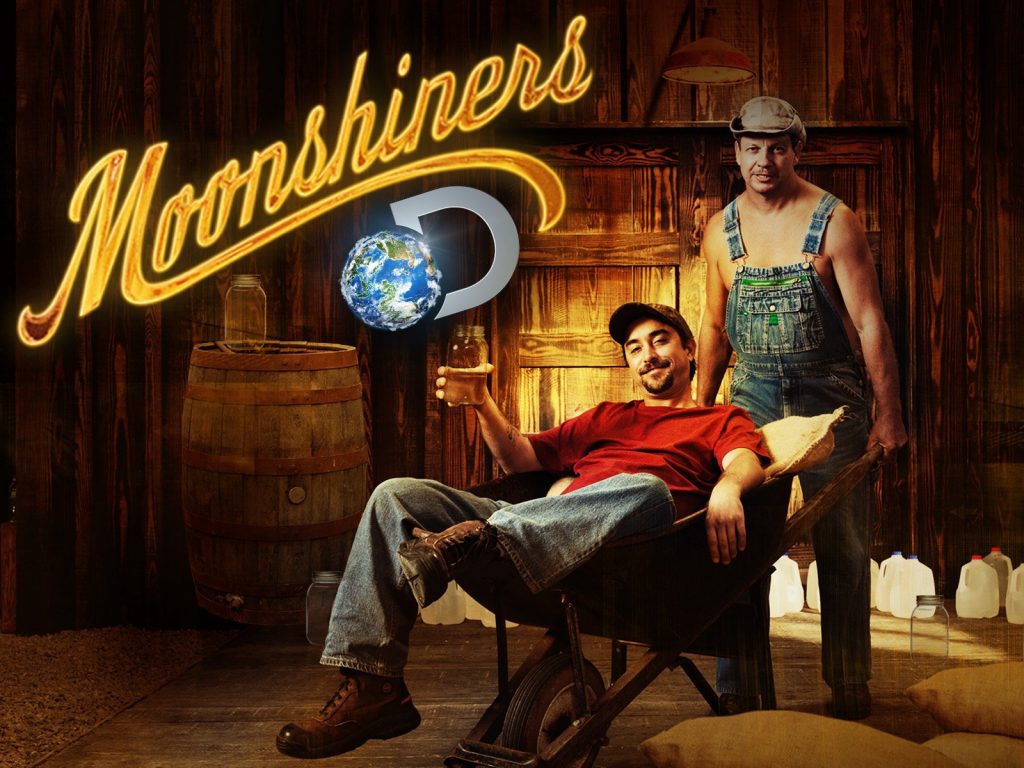 As soon as the Beverage Control department made it clear that nothing out of the ordinary was happening in the show, "Moonshiners" production company Magilla Entertainment released a statement saying that the series 'accurately portrays the secret life of those who make moonshine', in addition to assuring that the scenes showing the acts of the 'law enforcements' were genuine as well.
More than that, the show's veteran moonshiner Tim Smith also gave his opinion on the topic, affirming that while the risk was high and investigations were meticulous, his fellow liquor producers were cautious enough to evade any confrontation with the law. More than that, Tim said that what really made the production of the liquor illegal wasn't the process or its composition, but the fact that it was an unregulated business that opened the possibility of evading taxes.
All in all, it's very obvious that both parties are unlikely to agree on the topic, and particularly, the show's producers have not even acceded to the law's request to put a disclaimer specifying the show is just a simple representation. This admittedly makes the situation more complicated, but more interesting as well.
Are The Show's Cast Actors?
At this point you might be thinking that "Moonshiners" is either an entire hoax or simply a very interesting way of entertaining. Whatever it is, you probably wonder if the liquor distillers of the show are just acting, or if what they're doing is real.
If you're expecting the latter, we have some good news for you. In the case of Tim and Tickle, they have assured that they're indeed certificated moonshine distillers, and while we don't have too much information about the legitimacy of the other cast members' professions, it's safe to assume that Discovery wouldn't really put people in the show who aren't legally allowed to undertake such a serious activity.
If this alone doesn't put your mind at ease, you should also know that selling moonshine and other types of spirits isn't actually illegal in the US as long as distillers obtain a proper license to produce it, unlike wine distillers who don't need those permits as long as their production only serves personal purposes. This means that although you might expect the guys in the show to be faking it all, they actually must have some type of license, and experience in the moonshine-making field to appear in the series.
What Happened To The First Season's Officer?
Does the name Jesse Tate sound familiar to you? If so, that's because you surely watched "Moonshiners" first season, in which he appeared as an agent from Virginia's Law Enforcement Bureau.
If you're wondering if he was really a government officer, you have nothing to worry about. He was indeed a real agent, but more than that, he wasn't even aware of what was happening.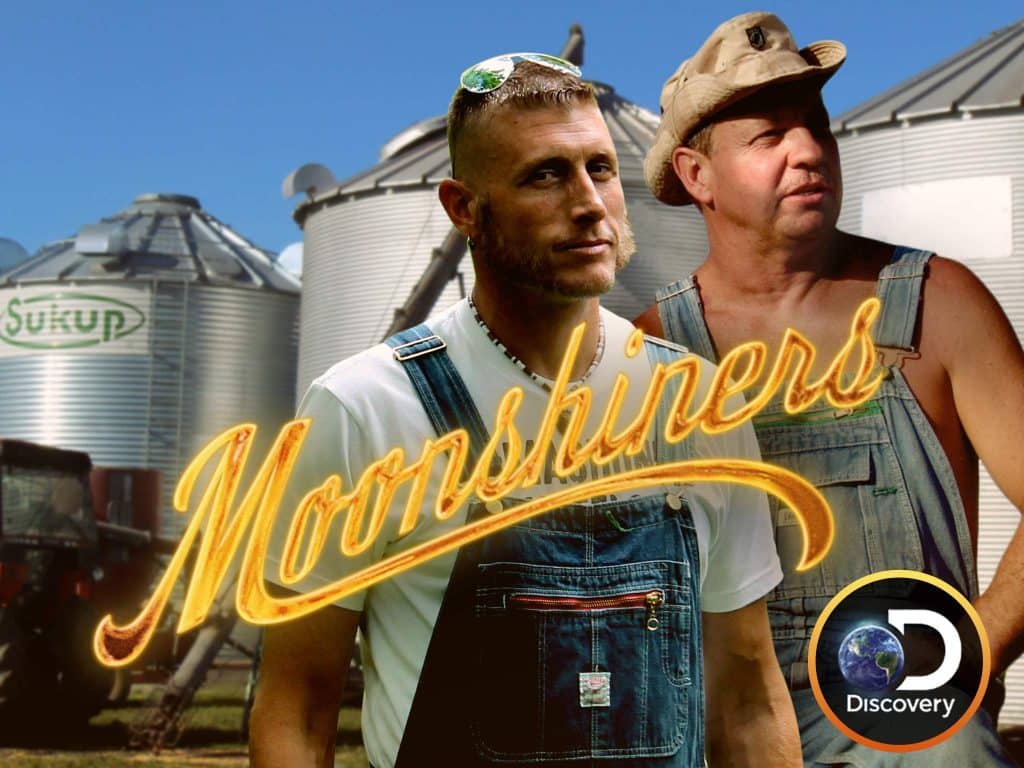 Do you remember when we said that authorities had no idea that "Moonshiners" was depicting real spirits distillation? The reason is that not even Officer Tate knew the real nature of the show and appeared in it under the promise that it was some sort of historical documentary about Moonshine, so that's why you never saw him directly interacting with any of the show's distillers.
Later when the government was informed that "Moonshiners" wasn't what they were told, they weren't too pleased about it, even stating that if they had known the real purpose of the show, they wouldn't have even collaborated with it. As proof that their irritation towards "Moonshiners" was genuine, Tate didn't appear in the show again.
Is Moonshine Actually Illegal?
The story of how moonshine became one of the most iconic spirits to ever be produced in the US, dates to over a century ago, when the tradition started during the Civil War of the 1860s.
Once this barn is up and running, Tickle, Josh and the Laws will have a site that would make the great Amos Law proud!

Don't miss a new #Moonshiners tonight at 8p on @Discovery Channel, or stream the episode now with @discoveryplus! https://t.co/YZkGMWlJ5c #discoveryplus pic.twitter.com/hSSeegSFLK

— Moonshiners (@MoonshinersTV) March 30, 2021
By the 1920s the distilling and sale of Moonshine and other 'legal' liquors and spirits was totally banned in the country, but that didn't stop its production, and even accelerated the growth of an already quite shady business.
While in the following decades Moonshine distilling somewhat reached a level of legality due to its taxation, it's still illegal to produce that and any other type of "home-brew liquor" in the US without proper permits.
So while we're already deep into this topic, you might wonder why someone can produce their own beer but not Moonshine, even if just for drinking at home? The obvious answer should be that there are several health risks related to ingesting Moonshine, such as poisoning or blindness resulting from the distillers' lack of care during its manufacturing. Though more than that, its illegality actually has to do with taxes.
Following a report by Slate.com in 2007, the government set the excise tax for 750 millimeters of Moonshine as $2,14, while wine and beer were taxed only in cents, making it very risky legally to produce the spirit without the proper information, even regardless of the good intentions one can have while doing so.
Was Someone From The Show Arrested?
If you have been following "Moonshiners" from its premiere in 2011, you surely remember the expert moonshiner Marvin Sutton, better known as "Popcorn". Although he only appeared in the show during its first season, Popcorn was actually well known in the Moonshine business for his great contributions to the profession, including being showcased in documentaries, releasing his own book, and a home-made informative film about his distillery escapades entitled "Me and My Likker".
While what Popcorn made was meant for local audiences at most, his fame surpassed his native North Carolina, and even took the attention of the film-maker Neal Hutcheson, who in 2002 produced and released the documentary "This is the Last Dam Run of Likker I'll Ever Make", which followed every step into Popcorn's distillery occupation.
The film was so successful that the second TV-adjusted version released in 2008 even won a Southeast Regional Emmy Award. However, despite how well things were apparently going, life went downhill for Popcorn not long after that.
In 2009 he was found guilty of possession of arms, and of illegal liquor distillation. His sentence was 18 months in prison, but he never got to serve his time, as he committed suicide in his Maggie Valley home soon afterwards. His death was terribly unfortunate and sad for all of those who knew or were inspired by him. Since then, several tributes have been created in his honor, including books, songs and even a brand of whisky.
If you're wondering how he appeared in "Moonshiners" if he died before its premiere, that's because Discovery inserted part of his documentary into the show.
Spin-offs
As proof that "Moonshiners" is indeed a very popular show, despite, or perhaps because of its somewhat illegal premise, the show's producers have found that making spin-off series based on it can be quite successful as well.
The first of these side-series was "Tickle", premiered in 2013 and showcasing the original show's fan-favorite Steven Ray Tickle's moonshining business in detail, including the opening of his own shop. Although "Tickle" only ran for one season, it attracted on average a million viewers per episode.
While for many years the "Moonshiners" franchise seemed to have forgotten about spin-offs, in 2019 loyal followers of the series were surprised to find Discovery premiering "Whiskey Business", an initially single-special episode that turned into a mini-series due to how successful it was.
Teamwork makes the dream work 👨‍🍳👨‍🍳
Stream a new episode of #Moonshiners: Smoke Ring, Tuesday on #discoveryplus.

Download and subscribe here ↪️ https://t.co/YZkGMWDjWK pic.twitter.com/LLRUSso9dZ

— Moonshiners (@MoonshinersTV) April 1, 2021
In it, viewers got an insight into Tim Smith's life, and how his expertise helped several distilleries stay in business.
Later in 2020, "Moonshiners" latest spin-off – "Masters Distillers" – premiered on Discovery. However, the show is significantly different to the original series, as it's set as a competition in which several distillers struggle to create the best spirit in the country. Once again this proves that while "Moonshiners" is not necessarily the most sincere reality show in the business, people like it for more than that.
Encounters With The Law
We already know that there are no risks of being raided by police when "Moonshiners" is filming. However, in the past, some of the distillers didn't have very pleasant encounters with police when off-camera.
One of them is Chico, who appeared in only three seasons of the show, but enough for us to remember him.
Chico, whose real name is Matthew Tungate, was arrested for driving under the influence of alcohol in 2015. At the time of his detention, he was in Kentucky apparently selling his SUV pieces, and drove the car towards a nearby crowd. Although he failed the sobriety test, Chico didn't end up in jail but paid a fine, and even released a statement expressing how much he lamented the incident.
On a sadder note, we already talked about the unfortunate situation that led Popcorn Sutton to take his life after being commited to prison. However, Popcorn's records of having broken the law date back several decades. Actually, in 1974 Popcorn was convicted for the first time for illegal liquor distribution. Later in the early 1980s, he was sentenced to probation, but this time it was for illegal substance possession, and for assault.
The Production Company's Bad Reputation
The reasons people don't believe "Moonshiners" is real have already been mentioned.
Though we should also point out that the show's production company's bad reputation doesn't help the case. Magilla Entertainment is famous and at the same time infamous for its productions, or at least that's the impression it gives to many. As Grunge.com described it, Mangilla is 'repeatedly accused of misleading viewers' through its productions such as "American's Worst Tattoos" and "King Of Thrones".
Probably the most-famous example of Magilla's apparently fake productions is "The Long Island Medium", whose star, Theresa Caputo has been accused of using "magic tricks" to allegedly deceive her viewers.
So whether these claims and accusations are true or not, we're sure that many people actually enjoy these aforementioned shows, as well as "Moonshiners", without caring too much about its legitimacy. Of course, it's obviously important to know the nature of the content you're consuming, but at the end of the day….. it's only entertainment!