• Eddie Mekka is an American actor, best known for his roles in Laverne & Shirley and Hail Mary!
• He was born in Worcester, Massachusetts and attended Burncoat High School.
• He was nominated for a Tony Award for his role in the rock opera The Lieutenant on Broadway.
• He has had a resurgence in his career in the 2000s, appearing in films such as Dreamgirls and Catch Me If You Can.
• He has a daughter with his wife Yvonne Marie Grace and enjoys performing a song and dance nightclub act in Las Vegas.
Who is Eddie Mekka?
Eddie Mekka is an American film, television and stage actor, who is probably still best known to the world as Carmine 'The Big Ragoo' Ragusa in the TV comedy series "Laverne & Shirley" (1976-1983), and most recently as Danny Morelli in the film "Hail Mary!" in 2018, among other various roles that he has secured in his career.
Early Life, Family, and Education
Born Rudolph Edward Mekjian on 14 June 1952 under the Gemini zodiac sign, in Worcester, Massachusetts USA, he is the son of an Armenian World War II veteran Vaughn Mekjian, and his wife Mariam, an Italian, who worked as a presser. He grew up in his hometown, and went to Burncoat High School.
Career Beginnings
Before acting, Eddie was the head of the Worcester County Light Opera in Massachusetts, where he taught young talents to sing. However, interested in acting, Eddie secured a role in the rock opera "The Lieutenant" (1975) on Broadway, which earned him a Tony Award nomination.
Rise to Prominence
Following this success, Eddie moved to Los Angeles, and instantly landed the role of Carmine 'The Big Ragoo' Ragusa in the sitcom "Laverne & Shirley". The series lasted from 1976 to 1983, and Eddie featured in 150 episodes out of 178, co-starring with such stars as Cindy Williams, David L. Lander, and Penny Marshall.
Concurrently, Eddie featured in several other projects, including the TV series "Blansky's Beauties" as Joey DeLuca in 1977, and also made a few appearances in the popular series "The Love Boat" from 1979 to 1982. Also in 1982, he was Soghomon Tehlirian in the drama film "Assignment Berlin", starring alongside Val Avery and Roger Jackson, and before the end of the '80s, Eddie appeared in the films "Bum Rap", and "Beaches", both in 1988, while in 1989 he guest-starred in the TV series "Moonlighting".
Career Decline
With the start of the '90s, Eddie's career declined somewhat, and he made only a few minor appearances in several films.
In 1992 he had a minor role in the sports comedy-drama film "A League of Their Own", starring Tom Hanks, Geena Davis, and Lori Petty, and in 1993 he appeared in the thriller action-comedy film "Taking the Heat", with Tony Goldwyn, Lynn Whitfield, and George Segal as the main stars of the film. The following year he appeared in the television action crime-drama movie "The Rockford Files: I Still Love L.A.", starring James Garner, Joanna Cassidy, and Joe Santos, and he finished the decade with roles in the action-thriller film "Top of the World" (1997), and in the action crime-comedy film "Catch Me If You Can" (1998).
Career Resurgence
In the second half of the 2000s, Eddie's career experienced a resurgence, firstly in the drama film "Dreamgirls", with Beyonce, Jamie Foxx, and Eddie Murphy in the lead roles – the film won two Oscars and more than 60 other awards, and a total of 92 nominations. In 2017 he starred in the drama film "Silver Twins", and in 2018 in the comedy film "Hail Mary!". Furthermore, Eddie guest-starred in several television series, including "The Suite Life of Zack & Cody", "It's Always Sunny in Philadelphia", "24", and many others.
On Stage Career
In addition to his success on screen, Eddie has featured in several successful theater productions.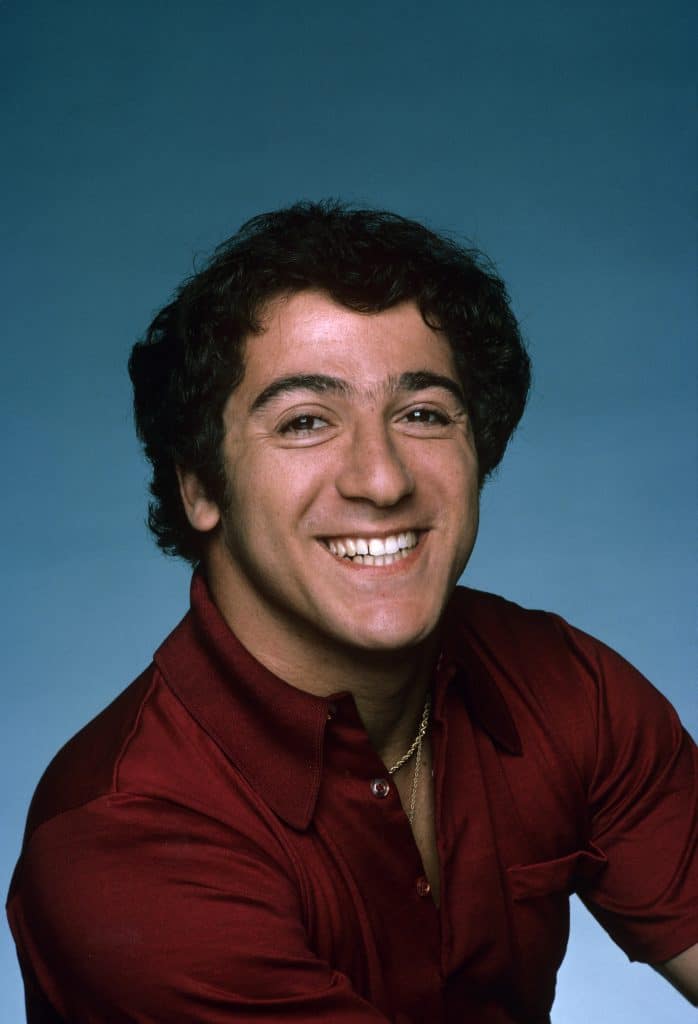 He appeared in the musical "Hairspray", performed at the Luxor in Las Vegas, Nevada, and also toured the USA with "Grease". He starred in the play "My Mother's Italian, My Father's Jewish & I'm In Therapy!", performed at the Westside Theatre. To speak further of his accomplishments, Eddie featured in the comedy play "It Had to Be You", in which he reunited with Cindy Williams, his co-star from "Laverne & Shirley". In 2010 he starred as Tevye in the play "Fiddler on the Roof", performed at the John W. Engeman Theater in Northport, New York, which lasted from 29 April to 20 June.
Personal Life, Marriage, Wife, Children
Eddie Mekka was married to actress DeLee Lively from 1983 until 1992 – they didn't have children.
Two years after his divorce, he married a woman named Yvonne Marie Grace, and the couple has welcomed a daughter, Mia.
How Rich is Eddie Meka? Net Worth
As of mid- 2021, Eddie Mekka's net worth has been estimated to be around $500,000, earned through his successful career as an actor, during which he has made around 50 film and TV appearances, while his career in theater also contributed to his wealth.
Appearance and Vital Statistics
This prominent actor has dark brown hair and brown eyes. He stands at a height of 5ft 3ins (1.6m), while he weighs approximately 150lbs (68kgs). His vital statistics are unknown, but he has an average figure.
Hobbies, Interests, Trivia
In addition to acting on screen and stage, Eddie has also been performing a song and dance nightclub act in Las Vegas, throughout his lucrative career.
He has said that Penny Marshal was a huge influence and help in his career during the '70s. He was new in Los Angeles, had just started his acting career and Penny was the one who helped him become a star. He has remained close friend with Marshall, and considers her his mentor.
Eddie is quite fond of animals and has been involved in several charity events focused on helping various animal rescue centers. Back in 2014, he teamed up with Cindy Williams to host the Casino Night in St. Augustine, and all the funds went to Ayla's Acres No-Kill Animal Rescue.
When he isn't working, Eddie spends time with his wife and daughter Mia, taking them on new adventures in nature, while he's also helpings his daughter set up her career as an actress and dancer – most recently, she has graduated from the Pacific Conservatory Theatre (PCPA) on the Central Coast of California.