• Michael Rainey Jr. is a 20-year-old African-American actor of Jamaican descent
• He is best known for playing Tariq St. Patrick in the highly acclaimed crime drama "Power" from 2014 to 2020
• His father is not a celebrity and nothing about his profession or personal life is known to the media
• He has been nominated for three awards, including an Image Award in the Outstanding Performance by a Youth category in 2018
• His total accumulated wealth is estimated to be around $1.2 million in 2021
Who is Michael Rainey Jr? What is his age?
Born under the sign of Virgo on the 22nd September 2000, in Louisville, Kentucky USA, Michael Rainey Jr is a 20-year-old African-American actor of Jamaican descent. He is definitely best known to the world thanks to the portrayal of Tariq St. Patrick in the highly acclaimed crime drama by Courtney A. Kemp entitled "Power", from 2014 to 2020. He has also had some other successes throughout his frequently lucrative acting career since 2010.
Early life: Who is his father?
Michael was raised apparently an only child, in Staten Island, New York City, by his Jamaican mother Shauna Small, and his father Michael Rainey Sr.
Many fans will be quick to connect the young actor to Michael Sean O'Dare Rainey, who was a legendary fashion designer, but who has no connection to the Hollywood star. Young Michael's father is not an actual celebrity, and nothing about his profession or personal life is known to the media, nor about his wife. Michael garnered an interest in most arts from a very young age, prevalently music and acting. He attended an unspecified high school near to where his parents moved after he was born, and matriculated in 2018. It's not known whether he has any plans for pursuing a college degree.
Career: Cradled by Hollywood
Rainey's breakthrough happened in 2010, when he was chosen to star in an Italian film named "Un altro mondo", meaning "Another World." At only 10 years old, he portrayed the child that the protagonist's father had away from home in Nairobi, Kenya. This drama by Silvio Muccino received mixed reviews from the critics, but nonetheless served as a springboard for Michael himself. The star's second role came in 2012, portraying the lead character of Woody alongside rapper and actor Common in a crime drama by Sheldon Candis entitled "LUV."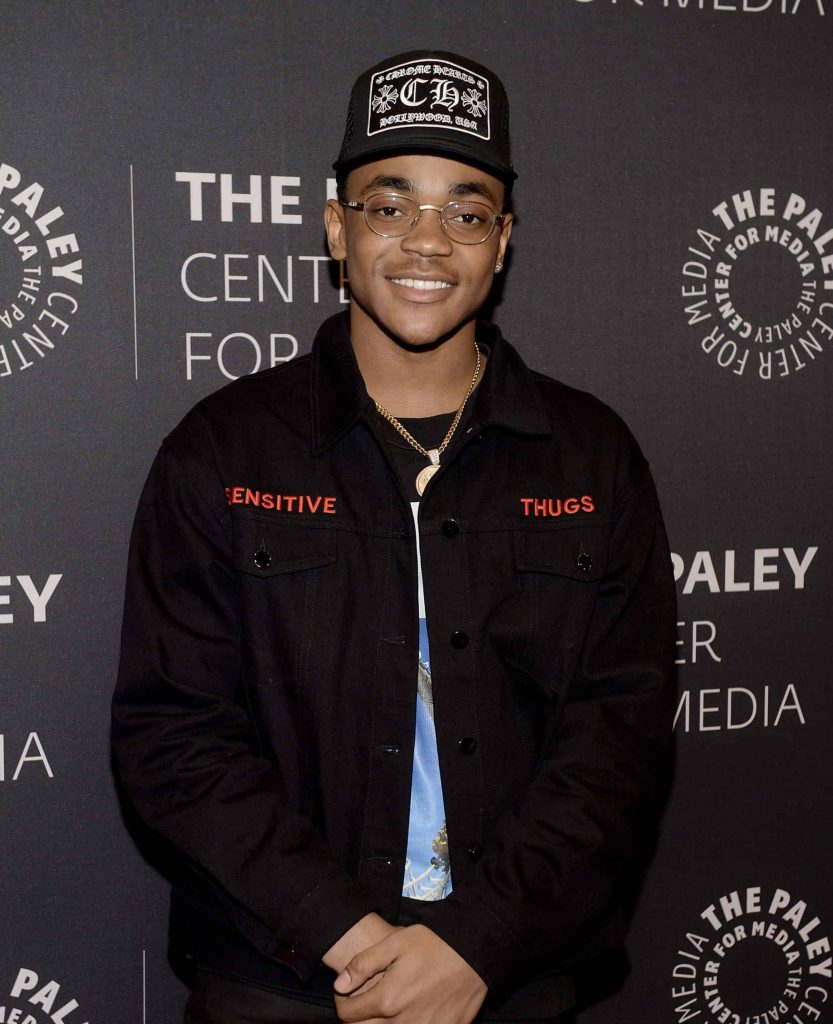 Aside from another main film role in 2013, he also got to play the part of Michael Burset in an episode of the extremely popular "Orange Is the New Black." His greatest success yet came in 2014, when he landed the role he's most famous for – Tariq St. Patrick in "Power", in which he remained alongside rapper 50 Cent for six years, until 2020. His portrayal of Jalen in "Barbershop: The Next Cut" in 2016 wasn't a lead role, but that position came two years later, when he played the part of Terron Forte in "Amateur" and Kenny Rastell alongside Nicholas Cage in "211." Due to being busy on the set of "Power", he had no other roles in 2019.
What does the new decade hold?
After his recurring role in "Power", Michael finally entered the spotlight he needed in the continuation of the series, playing the lead role of Tariq St. Patrick in "Power Book II: Ghost", which started in 2020, and continues to the present. With 10 acting credits under his belt at the moment, Michael seems bound to achieve exponential success with the current momentum. While he also produces music, acting is still his only source of income.
Honorable mentions
Even though Michael is only entering the world of acting, he has already been nominated for an award three times, for his performance in "Power", the first of which was the Image Award in the Outstanding Performance by a Youth (Series, Special, Television Movie or Limited Series) category in 2018. The nominations for the Bet Award in the YoungStars Award category and the National Film and Television Award in the Best Newcomer category came in 2019.
Love life: Does he have a girlfriend?
While the Hollywood star prefers to keep his love life under wraps, it's known that in 2019 he started dating England-based Ugandan model Eva Apio, whose mother is retired supermodel Eva Mbabazi.
There is currently no confirmation that the two have broken up, but it seems so to the fans, considering that both of them have removed mutual pictures from their social media platforms. It is speculated that the relationship faded out due to them being too busy and far away to frequently see each other, resulting in a two-sided decrease in interest. There's no other girl Michael has been connected to yet.
50 Cent's favorite
Since Michael started collaborating with the cast of "Power" when he was only 12 years old, over the years they've grown to see him as their younger brother, and co-star rapper Curtis "50 Cent" Jackson himself is no exception.
Rainey seems to be his favorite cast member, and 50 Cent wholeheartedly supported the decision of the show's creator to give the lead role to Michael in the later spin-off. As evidenced in an interview with Ash London Live, 50 Cent personally broke the good news to Michael two weeks before he was supposed to know, which the rapper knew thanks to being the producer of the show. Rainey stated 'It was insane. We were in the middle of filming season six, I forgot which episode it was, but [producer] 50 Cent had just shown up on set one day.
He was just there talking to everybody and then he stepped to me and brought me to the side and we were talking. He was like, 'You know soon [you] got this done, you're gonna be the lead of your own show.''
What is Michael Rainey Jr's net worth?
Michael Rainey Jr's total accumulated wealth is estimated by sources at around $1.2 million in 2021, amassed from working hard on the set of multiple successful films and TV shows, to the point where picking him as a lead role seems to be the standard for most film and TV show creators. Rainey's career is just taking off, and the said amount will increase significantly in the future.