• Austin Evans is a 29 year old social media star, YouTube content creator, and tech reviewer.
• As of mid-2021, his net worth is estimated at over $5 million.
• He was born in New Jersey and is of White Caucasian ethnic group.
• He is best known for his popular videos about technology, including PCs, laptops, gaming consoles, mobile phones and headphones.
• He is married and has a child. He was homeschooled and wanted to be a writer as a kid. He is also obsessed with Pokémon.
Who is Austin Evans?
Austin Evans was born on 22 August 1992 under the zodiac sign of Leo, in New Jersey USA. He's a 29-year-old social media star, YouTube content creator, and tech reviewer, probably best recognized for posting videos about popular and upcoming technology, including PCs, laptops, gaming consoles, mobile phones, and headphones.
How rich is he, as of now? Austin Evans Net Worth
As of mid-2021, Austin Evans' net worth is estimated at over $5 million, earned through his successful Internet-based career, thanks to various sponsorships deals, advertisements, and video monetization.
Early Life, Parents, Siblings, Nationality, Ethnicity, Educational Background
Austin Evans spent his early years somewhere in New Jersey, where he was raised with his brother named Adam by their parents; however, there is no information about their names and professions. He holds American nationality and belongs to White Caucasian ethnic group. Regarding his education, it's known that he was homeschool after fighting in his school.
Rise to Fame as a Tech Guru
Austin Evans started his professional career by working as a review writer for his friend's website. At the suggestion of his friend, he came up with an idea to create video versions of his reviews for his official YouTube channel, which he'd previously run under the name 'duncan33303'. The channel was launched on 5 August 2007, while he uploaded his first video entitled "Application Review 1" on 28 April 2009.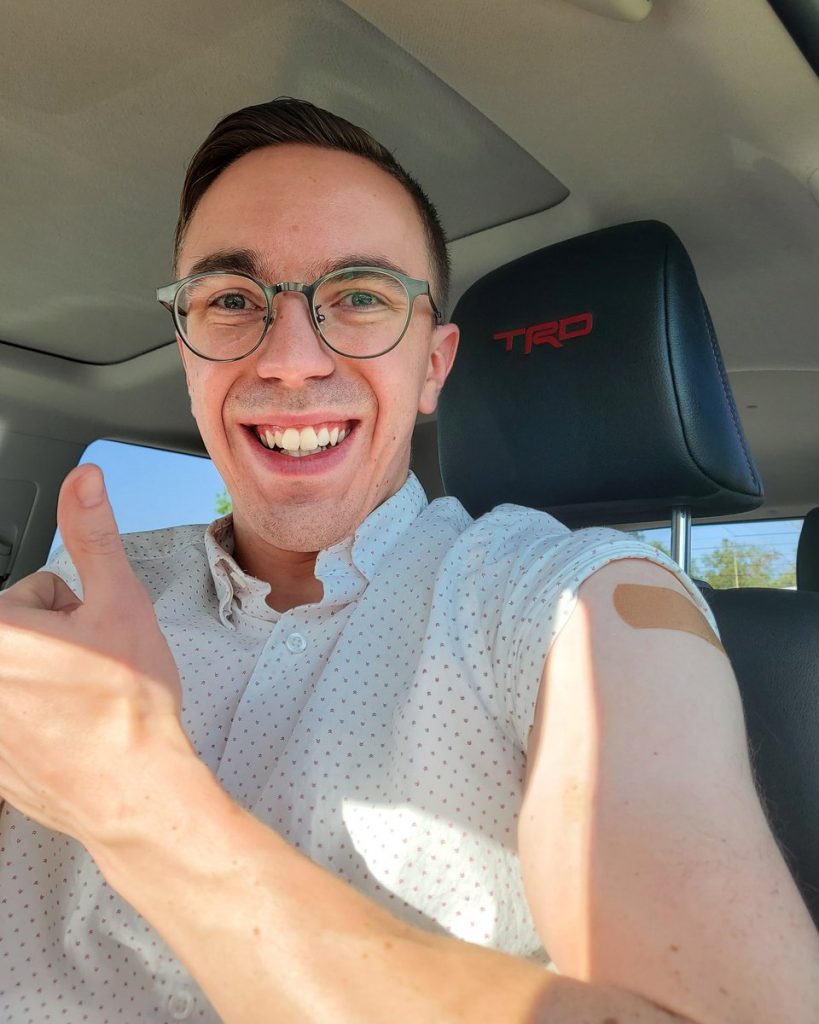 He initially created reviews for video games, and later expanded his content and started filming reviews for various gadgets, including gaming PCs, consoles, smartphones, cameras, and headphones. His channel took off after his video "iPhone 5 vs Galaxy S3 Speed Test!" went viral, which encouraged him to move on with similar content.
Moreover, he started sharing various helpful tips that make it easier for users to use these devices. He also created such series of videos as "BROKE vs PRO", "Tech Of The Year", "PS4 vs Xbox One", and "Is It Worth It?".
Besides that, he began doing gaming PC builds once a month, and documenting them as well. The number of his subscribers continued to grow with each video, which led him to become one of the most popular gurus in the YouTube tech community.
So far, Austin has amassed more than five million subscribers, while his videos have been viewed more than 1.1 billion times in total. Some of his most popular videos are "BROKE vs PRO Gaming", "Xbox Series X Hands On, Gameplay & Controller!", and "Building the Ultimate PS4", to name a few.
The Test Drivers Podcast
In February 2020, Austin Evans became a co-host of the podcast entitled "The Test Drivers", alongside the famous British professional podcaster Myke Hurley. The podcast is aired on Relay FM, which was founded by Hurley and Stephen M. Hackett. They talk about a variety of topics related to tech, including reviews of the latest gadgets.
Other Social Media Platforms
Apart from YouTube, Austin Evans has gained enormous popularity across other social media platforms, which he uses to promote his videos and other projects.
He runs his official Twitter account under the username '@austinnotduncan', on which he has nearly 650,000 followers. He also has over 510,000 followers on Instagram, on which you can find him under the same nickname 'austinnotduncan', and over 430,000 followers on TikTok where he goes by the nickname 'austintechtips'. He's active on his Facebook page too, with more than 400,000 fans.
Appearance and Vital Statistics
Austin Evans has short light brown hair and blue eyes.
He stands at a height of 5ft 10ins (1.78m), while his weight is around 158lbs (72kgs). Information about his vital statistics, biceps size, and shoe size isn't available.
Personal Life and Trivia
Austin Evans isn't very open about his personal life; however, he uploaded a photo of his then-girlfriend on Twitter back in January 2018. Later on, he revealed that they tied the knot at a ceremony held in June 2019 – little is known about his wife except that her name is Karen.
Recently, the couple welcomed a child, and Austin shared the happy news with his fans when he posted a photo of himself holding the baby in August 2021. Their current residence is in Los Angeles, California.
When he was younger, Austin wanted to become a writer, and wrote stories for many years before he started his YouTube career.
As a kid, he was obsessed with Pokémon. His first computer was Apple Lisa.