Who is Link Neal?
Charles Lincoln 'Link' Neal III was born in North Carolina, USA, on 1 June 1978 – his zodiac sign is Gemini and he holds American nationality. He is a YouTuber, actor and a musician, who is perhaps known best for the YouTube channel "Rhett & Link", which he launched in collaboration with Rhett McLaughlin on 5 June 2006. The channel today numbers around five million subscribers and has accumulated more than 900 million views of all their videos combined. Rhett and Link upload all kinds of content, including comedy videos, reviews of various products, pranks and challenges.
Early life, family and education
He was raised in North Carolina an only child by his father Charles Lincoln II whose profession isn't known, and his mother Sue Caps who worked at a provision store.
Link attended Buies Creek Elementary School where he met Rhett on 4 September 1984, the first day of their first grade. They were 14 years old when they wrote a script for the movie they called "Gutless Wonders", and the boys shot several scenes but eventually abandoned the project. They went on to enroll at the same high school, and there shot a 25-minute long parody film about Oedipus Rex. Upon matriculating in 1996, Rhett and Link both enrolled at North Carolina State University, at which Rhett studied civil engineering while Link took on industrial engineering.
In May 2001, Link graduated summa cum laude and Rhett graduated magna cum laude around half a year before him in December 2000.
Rhett went on to work at Black & Veatch while Link joined IBM, however, as they wanted to dedicate their time to creating videos and various kinds of content, they both quit their jobs and chose to focus on their career on the internet.
Acting credits
Link launched his acting career in 2006, with his starring role in the short family comedy film "One Man's Trash", which also starred Rhett, and the two then starred together in their short series "Seaborne & Roach".
The following years saw the two boys star in three series: "The S. E. T. I. Song", "T-Shirt War" and "Epic Rap Battle!", and they were then invited to star in Phil Vischer's series of family movies "What's in the Bible?", which subsequently counts seven volumes.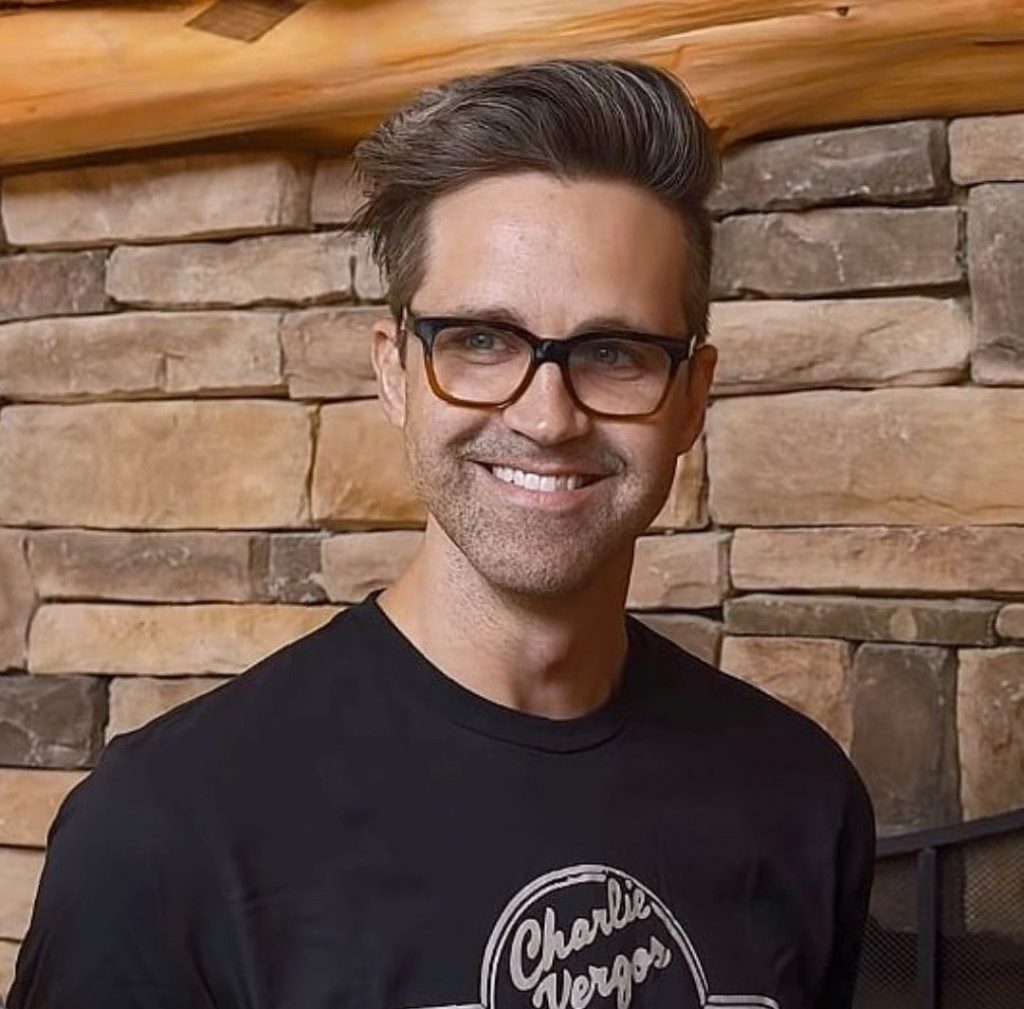 In 2012, Link appeared in the series "Rub Some Bacon on It" and "I Am a Thoughtful Gay Rap", and guest starred as Max in the episode "Goth Boy" of the animated family drama "Written by a Kid". In 2013, he portrayed a stagehand in the short comedy film "Breaking Bad: The Middle School Musical", and the following year saw him make a guest appearance in an episode of the comedy series "Toby Sucks at Podcasts". In 2014 as well, Link was invited to voice Kut Kriss in an episode of the family fantasy comedy series "Annoying Orange – 1000 Degree Knife", and he also appeared in one episode of the comedy series "React to That".
Three of his most recent roles have been in the 2016 comedy movie "Dirty 30", the 2018 comedy film "Tour of Mythicality", and the 2020 comedy series "My Hair Song".
Writing credits
Link is also well-known best for his writing skills. He made his debut with the 2008 documentary movie "Looking for Ms. Locklear", and gained recognition later that year when he wrote six episodes of the series "Seaborne & Roach".
The following years saw him write various series in which he and Rhett also starred, such as "Epic Rap Battle!", "Rhett & Link: Commercial Kings", and "I Am a Thoughtful Guy Rap". In 2013, he wrote 10 episodes of the musical comedy talk-show "The Mythical Show" which features Rhett and Link interviewing various internet celebrities, and doing crazy things. The year 2015 saw him write 15 episodes of the comedy "Song Biscuits", however, Link is perhaps known best for having written over 900 episodes of the family comedy talk-show "Good Mythical Morning" from 2012 to 2017, when Rhett took over the writing.
One of his most recent writing credits has been the comedy series "Rhett and Link's Buddy System".
Other credits
Link has nine producing credits, including the series "Let's Talk About That" (24 episodes), "Ear Biscuits" (152 episodes) and "Good Mythical Morning" (641 episodes).
He has 11 directing credits such as the series "Seaborne & Roach", "My Hair Song" and "Written by a Kid".
Link has eight editing credits too, which include the documentary film "Looking for Ms. Locklear", and the series' "The S. E. T. I. Song" and "Epic Rap Battle!"
He has written four songs for three series: one for "Rude Tube", two for "The Mythical Show", and one for "Rhett and Link's Buddy System".
Link has received special thanks for the 2012 movie "Dust Up", the 2014 series "Epic Rap Battles of History", and the 2015 short film "The Five Nights at Freddy's Song".He has been invited to appear in various talk-shows, such as "Larry King Now", "Let's Talk About That", and "Today".
Awards and nominations
Link has won six out of the 13 awards he has been nominated for. He's won four Webby People's Voice Online Film & Video Awards including a 2014 Comedy, Individual Short or Episode Award for "Breaking Bad: The Middle School Musical", a 2015 First Person Award for "Good Mythical Morning" and a 2017 Best Web Personality/Host Award for "Good Mythical Morning" as well.
Link has also won a 2016 Shorty Award for Best Web Series, and a 2016 YouTuber Diamond Creator Award, both for "Good Mythical Morning".
Wife and kids
Link met his future other half Christy White while he was still attending college. She was roller skating when he approached her, and the two soon became best friends which eventually turned into a relationship. In 2000, they exchanged vows in front of their closest friends and family members, and after a couple of years, Christy gave birth to their oldest child Lillian Grace, followed by Charles Lincoln Neal IV two years later, and after another six years by their youngest child Lando James.
Lando was named by Link after Lando Calrissian, a character who appeared in the movies "Star Wars Episode V" and "Star Wars Episode VI".
Link hasn't spoken about any other women he has perhaps been with, and as of February 2021, he's married to Christy White and they have three children together.
Hobbies and other interests
Link is a huge animal lover – his favorites are miniature horses. He has had various pets over the years, including dogs, cats and parrots.
He is physically very active, and prefers to play sports and take part in various activities rather than to work out at a gym. Link likes to go mountain biking, especially off-road, and is also an avid paddleboarder.
He can eat a variety of foods, with his favorite being cereal, especially Frosted Mini Wheats.
Link enjoys running his and Rhett's YouTube channels, and they currently have four: their main "Rhett and Link", "Good Mythical Morning", "Good Mythical More" and "EXTRAS – Rhett and Link".
He is keen on watching movies in his spare time – his favorite actor and actress are Johnny Depp and Natalie Portman, and a couple of his favorite movies are the trilogy "Pirates of the Caribbean", "Edward Scissorhands" and "V for Vendetta".
Age, height and net worth
Link's age is 42. He has short black hair and brown eyes, his height is 6ft (1.83m) and he weighs around 170lbs (77kgs).
As of February 2021, his net worth (the same as Rhett's) has been estimated at over $20 million.