Who is Neil Flynn?
Neil Richard Flynn was born in Waukegan, Illinois USA, on 13 November 1960 – his zodiac sign is Scorpio and he holds American nationality. He's an actor and a comedian, who's probably known best for his portrayal of The Janitor in the comedy series "Scrubs", created by Bill Lawrence and which starred Zach Braff, Donald Faison and Sarah Chalke. It aired from 2001 to 2010, follows the internship of John 'J. D.' Dorian at Sacred Heart Hospital, and the series won 33 awards while it was nominated for 135 others, including three Golden Globes.
Early life and education
Neil was raised in Waukegan alongside his five siblings, by their parents who prefer to be left out of media, thus nothing about them is known.
He studied at Waukegan East High School at which he became interested in acting as well as in comedy, and Neil befriended Mike Shklair, who was also into comedy. In 1978 during their final year, the two boys won the state competition – Illinois Individual Events for Humorous Duet Acting. Neil then enrolled at Bradley University located in Peoria in Illinois, and while there was a member of the Bradley University Speech Team and the fraternity Sigma Nu. In 1982, he graduated with a Bachelor of Arts degree, and chose to focus on his acting career.
Roles in TV series
Neil has been credited with appearing in closes to 80 movies and TV series, and we're about to mention some of his most notable performances in this article.
He made his debut TV series appearance with his portrayal of Sozza in a 1982 episode of the drama "Brookside", and the following years saw him appear in an episode or two of various series, such as the adventure "Sable", the action war drama "Tour of Duty", and the comedy "Seinfeld". However, it was only in 2000 that he gained recognition with his voicing of XR, Computer and X-Treme, in 24 episodes of the animated action adventure "Buzz Lightyear of Star Command", which starred Patrick Warburton, Stephen Furst and Nicole Sullivan, and follows the adventures of Buzz Lightyear from the animated movie "Toy Story".
In 2002, Neil was invited to voice various characters in the critically acclaimed animated science fiction comedy "Clone High", created by Bill Lawrence, Phil Lord and Christopher Miller, and which starred Will Forte and Michael McDonald.
The series follows the clones of some of the smartest people who have ever lived, while they're attending the same high school together. Neil then played and voiced supporting characters in various series, such as the animated comedy drama "King of the Hill" (voice role), the romantic comedy "Joey", and the comedy "The Naked Trucker and T-Bones Show".
In 2015 and 2016, he voiced Chuck McCabe in six episodes of the popular animated action adventure "Vixen". Neil's also known for his portrayal of one of the lead characters, Mike Heck in the comedy "The Middle", created by DeAnn Heline and Eileen Heisler, and which also starred Patricia Heaton and Charlie McDermott. The series follows the lives of a married woman and her famil; it aired from 2009 to 2018, and won 14 of the 51 awards for which it was nominated, including a Primetime Emmy nomination.
Three of Neil's most recent roles in TV series have been in ten episodes of the 2019 comedy "Abby's", the 2020 episode "The Unstable Grey Hole" of the animated science fiction comedy "Solar Opposites" (voice role), and 14 episodes of the 2021 fantasy "Carcerem". He's currently shooting for the upcoming episode "P-Funk" of the science fiction "Scroll Wheel of Time".
Roles in movies
Neil made his debut movie appearance in the 1989 sports comedy "Major League", written and directed by David S. Ward, and which starred Tom Berenger, Corbin Bernsen and Charlie Sheen. It follows a woman who has become the new owner of the baseball team the Cleveland Indians, and who's now planning to lose games on purpose, however, her plan's soon discovered and the team starts to win games to spite her.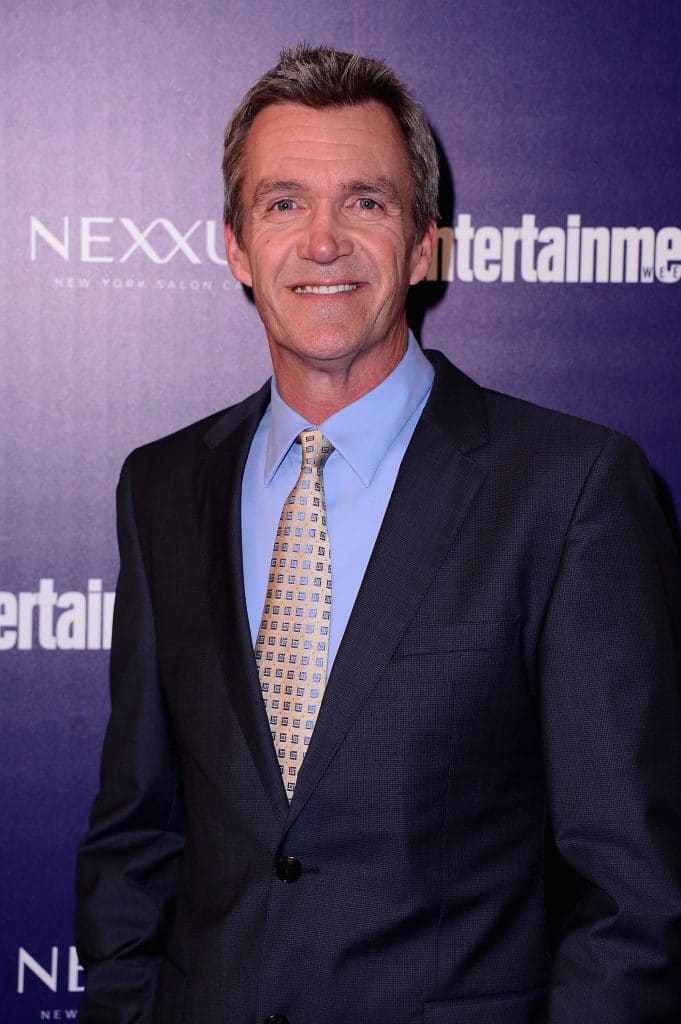 The following years saw him play supporting characters in several hit movies, such as in 1993 the family fantasy comedy "Rookie of the Year" and the action crime drama "The Fugitive", which starred Harrison Ford and Tommy Lee Jones, and won 13 awards including an Oscar, and the 1994 adventure crime comedy "Baby's Day Out". In 1999, Neil was cast to play Stanley Berry in the drama "Magnolia" written and directed by Paul Thomas Anderson and which starred Tom Cruise, Julianne Moore and Jason Robards. The film follows the lives of several people living in the San Fernando Valley, and it won three awards while it was nominated for 59 others, including three Oscars.
In 2004, he appeared in the hit comedy "Mean Girls", which starred Lindsay Lohan and won seven awards. In 2006, Neil appeared in the adventure family comedy "Hoot".
The year 2008 saw him play the supporting character Smith in the action adventure "Indiana Jones and the Kingdom of the Crystal Skull", which starred Harrison Ford and Cate Blanchett, and follows the archaeologist Dr. Henry 'Indiana' Jones who's trying to get the Crystal Skulls artifacts before the Soviets. The movie won 10 of the 52 awards it was nominated for, including a BAFTA Film Award nomination.
Three of his most recent roles in movies have been in the 2017 comedy drama "5-25-77", the 2020 animated science fiction action "Superman: Man of Tomorrow" (voice role), and the 2021 short comedy "Soundman".
Other credits
In 1986, he received special thanks for the biographical crime drama movie "Henry: Portrait of a Serial Killer", which won nine of the 17 awards it was nominated for.
Neil has been featured in many documentaries, such as the 1999 series "The Awful Truth", the 2000 video "That Moment: Magnolia Diary", and the 2002 film "The Delmonic Interviews".
He voiced several characters in the 2002 video game "Ratchet & Clank", Waterworker in the 2003 video game "Ratchet & Clank: Going Commando", and various characters in the 2004 video game "Ratchet & Clank: Up Your Arsenal".
In 2009, Neil wrote the short comedy movie "Monkey Talk", but which failed to attract any attention.
He has made a guest appearance in various talk-shows, such as "The Chew" in 2013, "Celebrity Page" in 2017, and "Fake Doctors, Real Friends with Zach and Donald" in 2020.
Awards and nominations
Neil has been nominated for three awards, winning one: a 1999 National Board of Review Award for Best Acting by an Ensemble for "Magnolia" (shared with colleagues). He was also nominated for a 2015 Improvisation News New York Award for Improv Comedy: Best in Long Form Improv and a 2016 Critics' Choice TV Award for Best Supporting Actor in a Comedy Series for his performance in "The Middle".
Love life and wife
Neil hasn't spoken about any women he has perhaps been with, and this is one of the reasons why many of his fans believe him to be gay. Some have even claimed to have seen Neil spending time with a man who's perhaps his boyfriend, however, this hasn't been confirmed, nor has Neil addressed these rumors.
There are also those who claim that he was in a relationship with Ricki Pamela Lake, an American actress and TV presenter who played Frances Heck in the series "The Middle". The two portrayed a husband and wife in the series, and showed great chemistry which led people to believe that they were dating in real life as well, however, this hasn't been confirmed either.
As of March 2021, Neil appears to be single, hasn't married and doesn't have children.
Hobbies and other interests
Neil has been keen on travelling since his teenage years, and has been all around the US to shoot for his movies and TV series, while the popular actor has also travelled for pleasure, visiting various South American and European countries. His dream travel destination is Miami in Florida.
He's a dog-lover, and has a pet dog while some of the other animals he likes include zebras, giraffes and sea turtles.
Neil's interested in music, as he grew up listening to rock, while a couple of his favorite bands today are AC/DC, Guns 'n' Roses and Aerosmith.
In his spare time, he enjoys watching movies starring his favorite actors Al Pacino and Robert De Niro s,uch as "Scent of a Woman", the trilogy "The Godfather" and "Scarface".
Age, height and net worth
Neil's age is 60. He has short brown and grey hair and blue eyes, his height is 6ft 5ins (1.96m), and he weighs around 195lbs (88kgs).
As of March 2021, his net worth has been estimated at over $8 million.