Who is Cheryl Hines?
Cheryl Ruth Hines was born in Miami Beach, Florida USA, on 21 September 1965 – her zodiac sign is Virgo and she holds American nationality. She's an actress and a film director, who's probably known best for her portrayal of Larry David's wife in the comedy series "Curb Your Enthusiasm", created by Larry David who's also starring in it alongside Cheryl and Jeff Garlin. It follows the life of Larry and his friends, and the series won 21 awards including a Golden Globe, while it was nominated for 146 other awards.
Early life and education
Cheryl was raised in Tallahassee, Florida, alongside her sister and two brothers by their parents Rosemary Hines and James Hines.
She became interested in acting in theatre plays while attending a local high school, and she thus joined the Young Actors Theatre at which she practiced her acting skills.
Upon matriculating from Lively Technical Center in 1983, she enrolled at Tallahassee Community College from which she transferred to West Virginia University and then to Florida State University. Cheryl finally moved to the University of Central Florida, from which she obtained her Bachelor of Arts degree in 1987.
Roles in TV series
While trying to launch her acting career, Cheryl worked various jobs to financially support herself, such as being a telephone operator, TV reporter and a waitress. She's today credited with appearing in around 75 movies and TV series, and we're about to mention some of her other notable performances in this article.
She made her debut TV series appearance in 1993, with her portrayal of Louise Brenner in the episode "Heart of the Mantis" of the science fiction series "Swamp Thing", and was then invited to play supporting characters in several popular series, such as the documentary crime drama "Unsolved Mysteries", the comedy "Suddenly Susan", and the comedy "Wanda at Large".
The year 2004 saw her make her voicing debut, when she lent her voice to Kate, one of the lead characters in the animated adventure comedy "Father of the Pride" created by Jonathan Groff and Jeffrey Katzenberg and which also starred John Goodman and Orlando Jones. It follows several white lions who are performing in Las Vegas, Nevada, alongside Roy and Siegfried. It won one of the two awards for which it was nominated.
In 2009, Cheryl was cast to play the main character Jane in all seven episodes of the comedy "In the Motherhood", which follows the lives of three moms, but was cancelled because of low ratings. A couple of her following roles were in the drama "Brothers & Sisters", the comedy "Hollywood Help", and the comedy "The Crazy Ones". Between 2011 and 2014, she played Dallas Royce in all 57 episodes of the comedy "Suburgatory", created by Emily Kapnek, and which starred Jeremy Sisto, Jane Levy and Carly Chaikin.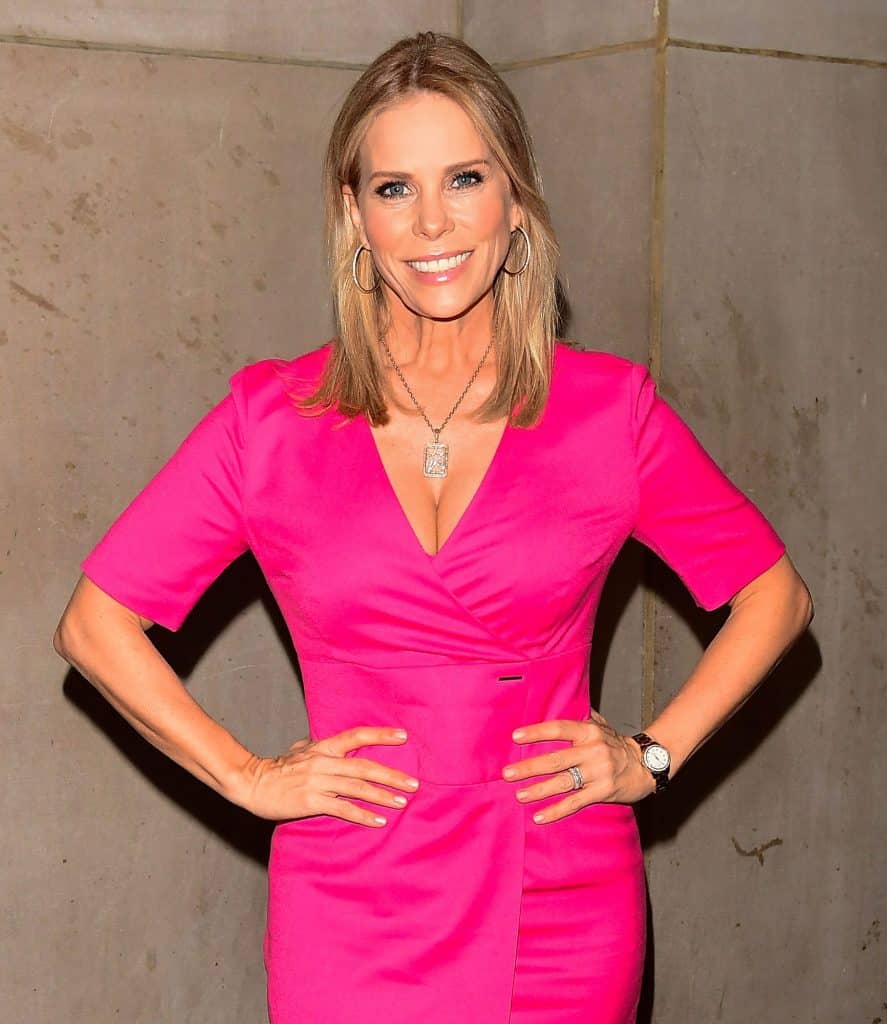 It follows Tessa Altman who lived in a big city, but now has to get used to living in the small town Chatswin; the series won one of the nine awards for which it was nominated.
The year 2017 saw Cheryl voice Edie in the animated fantasy comedy "Son of Zorn", while a couple of her following roles were in the comedy "Fresh Off the Boat", the animated adventure comedy "Mike Tyson Mysteries" (voice role), and the animated action adventure "3Below: Tales of Arcadia" (voice role). Some of Cheryl's most recent appearances in TV series have been in the 2020 episode "Mud Turtles, A Good Steak and One Man in a Tub" of the comedy "The Conners", the 2020 comedy "Best Presidency Ever", and a 2021 episode of the musical drama "I Can See Your Voice".
Roles in movies
She made her debut film appearance with her portrayal of Sheila in the 1996 short comedy "Cheap Curry and Calculus", while a couple of her following roles were in the 1998 comedy "Larry David: Curb Your Enthusiasm", the 2003 comedy "A Tale of Two Wives", and the 2004 romantic comedy "Along Came Polly".
One of her first notable performances was in the 2006 adventure family comedy "RV", written by Geoff Rodkey, directed by Barry Sonnenfeld, and which also starred Robin Williams and Kristin Chenoweth. It follows Bob Munro and his family who have rented an RV and have embarked on a road trip to Colorado. The movie won one of the three awards for which it was nominated. Cheryl was then invited to appear in several popular movies, such as the 2006 comedy "Keeping Up with the Steins", the romantic comedy drama "Waitress", and the 2008 comedy "Henry Poole Is Here".
The year 2009 saw her star in the romantic comedy "The Ugly Truth" directed by Robert Luketic, and which also starred Katherine Heigl and Gerard Butler.
It follows a TV producer who starts working with a misogynistic man – the movie won three of the eight awards for which it was nominated.
The year 2014 saw her appear in yet another critically acclaimed movie, "Life After Beth", while she was then invited to play both lead and supporting characters in the movies "Think Like a Man Too", the drama "The Benefactor", and the comedy "Christmas Eve".
In 2017, she appeared in the comedy "Wilson" as well as in another comedy "A Bad Moms Christmas", written and directed by Jon Lucas and Scott Moore, and which starred Mila Kunis, Kristen Bell and Kathryn Hahn. It follows the lives of three mothers whose mothers have just unexpectedly come to visit them, and the movie won one of the two awards for which it was nominated.
Cheryl's most recent movie role has been her portrayal of Nancy in the 2019 drama "Turkey Drop", which failed to attract a lot of attention, and received mixed reviews.
She's currently shooting and recording for two upcoming movies: the animated action adventure "Trollhunters: Rise of the Titans" (voice role) set to be released in July 2021, and the comedy "Bad Moms' Moms".
Other credits
Cheryl has three producing and four directing credits. In 2006, she directed one and produced eight episodes of the comedy series "Campus Ladies", and in 2008, she produced three episodes of the comedy "Hollywood Residential". The year 2009 saw her direct the romantic crime comedy movie "Serious Moonlight", and in 2013, she wrote and produced the comedy series "Hollywood Help". Most recently, in 2020 Cheryl directed the episode "Artificial Fruit" of the series "Curb Your Enthusiasm".
She has been featured in various documentaries, such as the 2002 mini-series "I Love the '80s", the 2003 movie "The Three Stooges 75th Anniversary Special", and the 2006 short video "RV Nation: The Culture of Road Warriors".
Cheryl has made a guest appearance in numerous talk-shows, including "The Ellen DeGeneres Show", "Good Morning America", and "The Late Late Show with Craig Ferguson".
Awards and nominations
Cheryl has been nominated for 10 awards winning three. In 2005, she won a Gracie Allen Award for Outstanding Supporting Actress in a Comedy Series for her performance in "Curb Your Enthusiasm", and in 2009 she won a Hamptons International Film Festival Skincare Gold Standard in Filmmaking Award for "Serious Moonlight". In 2010, Cheryl won a Women's Image Network Award for Actress Comedy Series for "Curb Your Enthusiasm".
In 2014, she received her own star on the Hollywood Walk of Fame.
Some of the other awards for which she has been nominated include two Primetime Emmys, three Screen Actors Guild Awards, and a Critics Choice Television Award.
Husband and daughter
Cheryl began dating the businessman Paul Young sometime in the late '90s; he's probably known best for having co-founded the management company Principato-Young. The two exchanged vows on 30 December 2002 in front of their closest friends and family members, and on 8 March 2004, Cheryl gave birth to their daughter Catherine Rose Young. Paul and Cheryl divorced on 20 July 2010 for unknown reasons.
She started seeing Robert F. Kennedy Jr., an American environmental lawyer, in December 2011, and the two married on 2 August 2014 after having been engaged for around three months. It appears that the two have agreed not to have children together, but to focus on their careers.
Before meeting Cheryl, Robert was married to Emily Ruth Black from 3 April 1982 to 1994, divorcing following a two-year separation. They have a son and a daughter together. On 15 April 1994, he married Mary Kathleen Richardson, and who gave birth to their four children; she committed suicide by hanging on 16 May 2012.
As of April, 2021 Cheryl's married to her second husband Robert F. Kennedy Jr., and has a daughter from her first marriage.
Hobbies and other interests
Cheryl likes to gamble – her favorite game is poker, at which she's apparently won around $50,000.
She has a nephew who was born with cerebral palsy, which got Cheryl interested in the disorder, and she thus began working with the non-profit charitable organization United Cerebral Palsy to learn more about it.
How I'm feeling after two days of travel. Welcome to Florida!#tired #travel #help #delayed #florida #jetlagged #doublemartini #ineedanap pic.twitter.com/ZosXpUloxr

— Cheryl Hines (@CherylHines) May 5, 2021
She's today on its Board of Trustees, and on 12 July 2015, Cheryl and her family competed in the game-show "Celebrity Family Feud" at which they won $25,000 to be donated to United Cerebral Palsy.
She's keen on travelling and her acting career has taken her all around the US, while the popular actress has also been to various European and Asian countries.
In her spare time, she's keen on watching movies starring her favorite actor and actress Tom Hanks and Julia Roberts, such as "Cast Away", "Sleepless in Seattle" and "The Runaway Bride".
Age, height and net worth
Cheryl's age is 55. She has long brown hair and blue eyes, her height is 5ft 5ins (1.65m) and she weighs around 120lbs (55kgs).
As of April 2021, her net worth has been estimated at over $14 million.