• Daniel McLoyd, AKA Ice JJ Fish, is a singer, internet personality, rapper and dancer born in 1994 in Aurora, Illinois USA.
• He went viral in 2014 with the release of his hit single "On The Floor", which has since been viewed over 82 million times.
• After his breakthrough he was featured on MTV's Wild N' Out, and got involved in social media feuds with contemporaries.
• In 2019 he shifted to gospel music, and has released several mixtapes and albums since.
• His net worth is estimated to be around $200,000.
Who is Ice JJ Fish?
Daniel McLoyd, stage name Ice JJ Fish, born on 30th July 1994, in Aurora, Illinois USA, is a singer, internet personality, rapper and dancer who went viral in 2014 thanks to his hit song "On The Floor". At a height of 5ft 8in (1.70m) and weighing 165lbs (75kg), Daniel has had a relatively long career, thanks to changing his sound and so successfully expanding his audience.
Daniel's Teen Years & Music Beginnings
Daniel studied at Waubonsie Valley High School in Aurora, but decided not to go to college. Thanks to a solid social media fanbase on YouTube and Instagram, Daniel built up a platform with joke videos such as "I sing with 100 voices", uploaded in 2013, which has been seen over seven million times.
Daniel's first songs were entitled "Most Certain", "Thinkin' Bout You", and "Control of Me". Despite not being considered a serious singer, each of these videos was seen and enjoyed by thousands of people, helping turn Daniel into a meme.
In February 2014, Daniel released the music video for the single that would gain him internet famous for a time, "On The Floor". Today, the video has over 82 million views thanks to his out-of-tune singing and comedy value, with one of the highest rated comments reading: "This song is an absolute masterpiece, and even the thought of this beautiful artwork brings tears to my eyes. I've never seen a musician bring so much emotion and warmth to their lyrics".
Daniel's Commercial Success
After his breakthrough success with "On The Floor", Daniel was vilified by some who deemed the single 'the worst song of the 2010s'. Nevertheless, other media outlets branded the young man an 'internet sensation' and 'internet idol'. Shortly afterwards, Daniel linked-up with the now-defunct alternative hip hop group Odd Future, and appeared in an episode of "Loiter Squad", a series uploaded by Adult Swim. In the episode, which is entitled "Ice JJ Fish: I Just Bought a Bugatti (I'm Happy)", Daniel and Odd Future's leader Tyler, the Creator, produced a spoof rap song, and the video quickly become Loiter Squad's most watched episode, with almost seven million views.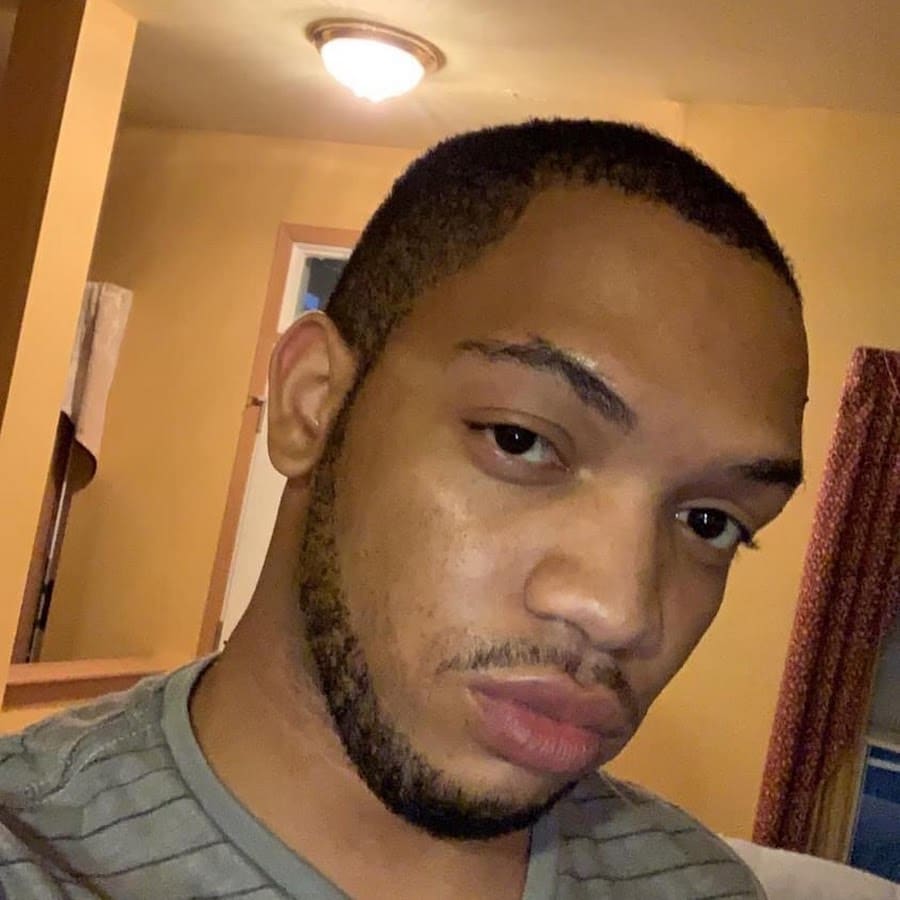 Daniel capitalized on his internet success with more songs, such as "Like I Want To", "Got That", and "Getting Money Like Eh"; with millions of views, his songs spread like wildfire throughout social media, and led to Daniel being invited onto Nick Cannon's infamous MTV show "Wild N' Out" in 2015. While participating in a rap battle with the show's regulars, Daniel was mercilessly mocked, but laughed it off.
Social Media Feuds
Like any self-respecting hip-hop or R&B artist, Daniel was soon enmeshed in internet feuds with his contemporaries.
In October 2017, the social media star announced on a YouTube stream that he was going to "take Drake's style and make it better", leading to furious backlash from the Canadian rapper's fans, who took him seriously.
Two months later in December, the so-called "King of R&B" lashed out at Lil Yachty and accused him of stealing his sound, however, Lil Yachty merely responded with six laughing emojis and didn't address the issue further. Prior to this incident, Daniel released a mixtape in August that year entitled "LilJJFish" under his label IceJJFish Entertainment. On the mixtape cover, he sported Lil Yachty's unmistakable red beaded braids.
By this time, the hype around IceJJFish had died down considerably, which didn't stop the self-proclaimed artist from regularly uploading music. His first studio album, "Sea Sick", came out in March 2019 and was followed two months later by the mixtape "My First Love". Shortly afterwards, the singer shocked fans with his decision to shift to gospel music, which was possibly inspired by Kanye West doing the same thing.
Daniel's Gospel Music
With tracks such as "She bad" and "Spend With You", it's unclear if the September 2019 mixtape "The Beginning" marked the start of Daniel's gospel career, but the artwork depicts a celestial staircase ascending to heaven, and two golden crosses.
Available for purchase on iTunes and other streaming platforms, "The Beginning" was followed by "The Gospel" in November 2019, with touching lyrics about praying every day, and not wanting to go to hell. Unironically, fans praised the gospel mixtape, and claimed that Daniel's singing was improving. However, YouTube stats show that all five songs on the mixtape only have a combined view count of around 400,000.
Refusing to be deterred in the pursuit of a music career, Daniel released two albums in 2020: "Emotions For You", which is influenced by soul sounds, and another gospel offering, "Jesus Is The Way". His latest mixtape was released at the beginning of 2021, entitled "God's Perfect Timing". The most popular song on the project, "Laid His Life Down", has been seen over 200,000 times.
Daniel has also been vocal on social media about his new-found faith, and regularly posts bible verses and inspiring quotes for the benefit of his Instagram followers.
Daniel's Love Life
Despite regularly talking about love and relationships, be it in his music or on social media platforms, Daniel hasn't been romantically linked to anyone. In a July 2021 tweet, he stated that "I seek peace and comfort and love. I don't want anything to do with lust", signaling that he's only looking for a serious relationship right now. In another tweet, Daniel added that "there is no true love in any relationship unless God is involved with it".
Daniel's Net Worth
After releasing several mixtapes and albums throughout the years, Daniel's net worth is estimated at around $200,000. This surprisingly low figure is due to the long hiatuses the singer has taken in his career, dropping no new music for months at a time, and the general lack of consistency in building his brand. However, the good news is that Daniel still sells merchandise, and earns YouTube royalties, meaning that his net worth should continue to increase.