• ImAllexx is a British YouTuber and social media star born in London in 1999
• His eponymous YouTube channel has over 2.1 million subscribers and 310 million views
• He is bisexual and is rumored to be in a relationship with a non-celebrity boy
• ImAllexx is also popular on other social media platforms such as Instagram, Twitter, Facebook and TikTok
• He has an estimated net worth of over $700,000
Who is ImAllexx?
Alex Elmslie was born in London, England on 1 February 1999 – his zodiac sign is Aquarius and he holds British nationality. He's a YouTuber and a social media star under the name ImAllexx, who's probably known best for his eponymous YouTube channel which he launched on 15 August 2013, which is today subscribed to by over 2.1 million people, and numbers more than 310 million views of all his videos combined, which usually feature him reviewing other social media stars, and talking about his everyday life. ImAllexx's most popular video – "The Momo Challenge Is Actually Real" – has been watched more than 6.3 million times since 4 March 2019.
someone sold me a camera for double the price but i didn't know how to say no 😃📸 pic.twitter.com/8R87aOqgTf

— Alex Elmslie (@ImAllexx) June 5, 2021
Early life and education
ImAllexx was raised in London alongside his brother Will Elmsie, by their parents about whom nothing's known, as they prefer to keep their private matters to themselves, but it's believed that their father's a real estate agent, and that their mother's a housewife.
ImAllexx became interested in various activities while attending a local elementary school, as he played soccer and basketball with his peers, while he also appeared in a couple of plays performed at the school. It's widely believed that he was around 10 years old when he realized that he was attracted to both boys and girls. Upon completing his elementary school education in 2013, ImAllexx launched his YouTube channel and began uploading videos onto it, steadily building his fanbase.
He continued being interested in various activities at high school, and upon matriculating in 2017, ImAllexx chose to focus on his career on the internet and didn't enroll at college.
More about his career as a YouTuber
ImAllexx launched his second channel "Alex Elmslie" on 7 October 2016, which is today subscribed to by over 200,000 people, and numbers more than 4.6 million views of all his videos combined. The channel's most popular video – "Coming Out…" – has been watched over 600,000 times in just a few months since 30 December 2020.
At the very start of his career as a YouTuber in 2013, ImAllexx was mostly focused on uploading videos which featured him playing the video game "FIFA", as well as various other games, but he only became very popular in early 2017.
There has been some controversy surrounding ImAllexx. In May 2019, the YouTuber Tati Westbrook accused another YouTuber James Charles of trying to seduce and convince straight men that they were gay. Without waiting to hear what James had to say, ImAllexx sided with Tati, and claimed that he also believed that James was guilty, however, after James uploaded his video "No More Lies" showing that Tati was wrong, ImAllexx apologized to James.
On 10 June 2019, the former girlfriend of the YouTuber Slazo, named Chey, tweeted about how Slazo was both emotionally and sexually abusive during their relationship, and ImAllexx as well as various other YouTubers including Weest and Kingani supported Chey.
Slazo soon provided evidence showing that Chey's allegations were lies, however, ImAllexx still refused to apologize, and was criticized by the community, various popular YouTubers, and this led him to lose many subscribers.
He has also accused the social media star and YouTuber Zaptie of being a pedophile and a sociopath, and while other people who also accused Zaptie have since apologized (BionicPig and ElvisTheAlien), ImAllexx hasn't.
Twitch channel
ImAllexx launched his Twitch channel on 20 August 2013, and has since amassed over 140,000 followers, and more than 600,000 views of all his livestreams combined. He's spent around 560 hours streaming (over 23 days), and has an average of 500 viewers per stream, while his highest recorded number of concurrent viewers was 6,734 on 14 March 2021.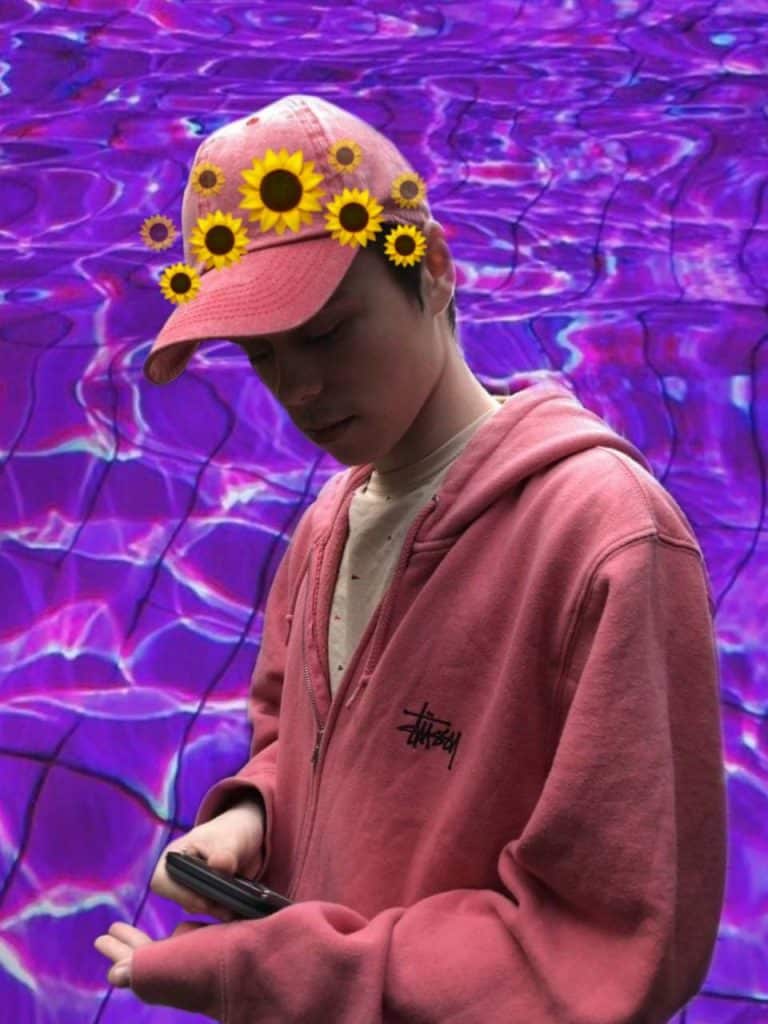 ImAllexx mostly livestreams while playing the popular video game "Minecraft", but he's also spent a lot of time just chatting with his fans, and playing "Among Us", "Call of Duty: Warzone" and "Call of Duty: WWII".
ImAllexx is very popular on Instagram, as he's followed by more than 670,000 people and has uploaded close to 800 pictures, most of which have been taken during his everyday life. He launched his Twitter account in July 2017, and it's today followed by close to 600,000 people, while ImAllexx tends to tweet at least once a day. He also has a Facebook page followed by more than 7,000 people.
He's a TikTok star too, with over 1.1 million fans, while he's amassed over 30 million likes of all his videos combined: these often feature him singing, playing his ukulele and lip syncing.
Love life: Is he gay?
ImAllexx has stated on various occasions that he's bisexual, and has spoken about the hard time which his peers and 'fans' have sometimes given him because of his sexual orientation.
Back in 2017, he was in a relationship with the female YouTuber Kingani, whose channel is followed by close to 700,000 people, and who's also bisexual. The two collaborated on many of their videos, and eventually decided to launch a channel together which numbered over 16,000 subscribers before it was deleted when the two broke-up.
ImAllexx hasn't spoken of anyone else whom he has perhaps been with, but there are rumors circulating the internet claiming that the popular YouTuber's today in a relationship with a non-celebrity boy.
The two have apparently been seen spending time together by a couple of ImAllexx's fans, however, no evidence has been provided to support these claims, nor has ImAllexx commented on this.
As of May 2021, he appears to be single, hasn't married and doesn't have children.
Hobbies and interesting facts
He's a huge fan of Lego, and has a big Lego Star Wars collection which can be seen in some of his YouTube videos.
ImAllexx likes to eat various foods – his favorites are chicken nuggets.
He likes to listen to rap music, and has also recorded a couple of rap songs which can be listened to on SoundCloud; his professional name is Lil Revenue, while his two most popular songs are "Google Maps" and "10 Minutes".
ImAllexx once suffered from an eating disorder. As he's explained, he woke up one morning and was totally disgusted by the idea of eating anything, and was only able to eat chicken nuggets. He went to a therapist, and felt better after a couple of sessions.
In his spare time, he likes to watch movies starring his favorite actor and actress Heath Ledger and Scarlett Johansson, such as "Brokeback Mountain", "10 Things I Hate About You" and "Lost in Translation".
Age, height and net worth
ImAllexx's age is 22. He has short brown hair and light blue eyes, his height is 5ft 7ins (1.71m) and he weighs around 150lbs (68kgs).
As of May 2021, his net worth has been estimated at over $700,000.