• Adam Baldwin is an American actor known for roles such as Animal Mother in Full Metal Jacket and Jayne Cobb in Firefly
• Adam is a distant relative of the famous musical Baldwin Brothers
• He made his acting debut in 1980 in the film "My Bodyguard"
• His rise to prominence came in 1987 with the role of Sergeant Animal Mother in the film "Full Metal Jacket"
• He is also a voice actor, having voiced characters in films such as Superman: Doomsday and video games such as Mass Effect 2
Who is Adam Baldwin?
Adam Baldwin is an American actor, perhaps best known to the world as Animal Mother in the film "Full Metal Jacket", and as Jayne Cobb in the TV series "Firefly" (2002-2003), among other roles that he's had so far in his career.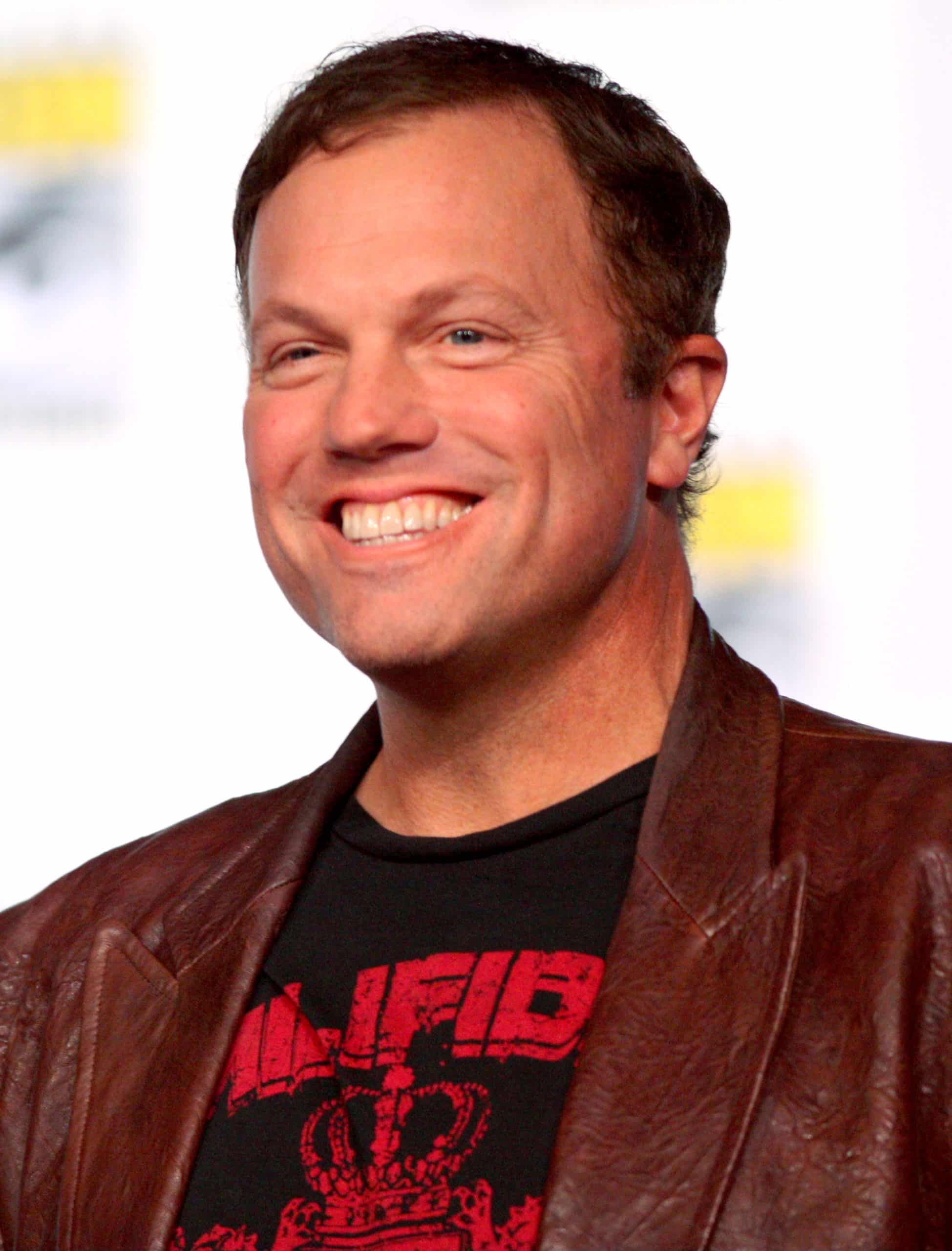 Is Adam Baldwin Related to Baldwin Brothers?
Adam is a distant relative of the famous musical Baldwin Brothers – the shared Baldwin ancestry that goes back to 1600s England. Other than that, he doesn't have a close connection with Alec, Daniel, William and Stephen Baldwin.
Adam Baldwin Wiki: Age, Childhood, and Education
Adam Baldwin was born on 27 February 1962, in Winnetka, Illinois, USA, of Irish ancestry, but there's no information on his parents, including their names and vocations. Moreover, there is no information on whether he has any siblings or not.
He went to New Tier Township High School East in Winnetka, then after matriculation, he launched his acting career.
Career Beginnings
Adam made his acting debut in 1980 in the role of Linderman in the comedy-drama film "My Bodyguard", co-starring Chris Makepeace and Matt Dillon. The same year, he had a minor role in the Robert Redford Academy Award-winning drama film "Ordinary People", which starred Donald Sutherland, Mary Tyler Moore and Judd Hirsch.
Next, in 1983 he starred in Joel Schumacher's action-comedy film "D.C. Cab", alongside Max Gail and Mr. T., and three years later, in the thriller crime-drama film "3.15 the Moment of Truth", followed in the same year by starring in the comedy film "Bad Guys", alongside Mike Jolly and Michelle Nicastro.
Rise to Prominence
He secured his first major roleiIn 1987, as Sergeant Animal Mother, a machine gunner who takes pride in killing enemy soldiers in the Academy Award-nominated war-drama film "Full Metal Jacket", directed by Stanley Kubrick, co-starring Matthew Modine, R. Lee Ermey and Vincent D'Onorfio.
Adam continued his career quite successfully, and by the end of the decade, had starred in several successful projects, including the crime-thriller film "Cohen & Tate" as one of the assassins who kidnap a little boy who witnessed their murder, co-starring Roy Scheider and Harley Cross and in the action crime-drama film "Next of Kin", alongside Patrick Swayze and Liam Neeson.
He began the '90s with the role of Garber in the sci-fi action horror sequel "Predator 2", with Danny Glover, Gary Busey and Kevin Peter Hall, while in 2022, he starred in the drama film "Radio Flyer", co-starring Lorraine Bracco and John Heard.
Two years later, Baldwin was Tom McLaury in the Academy Award-winning biopic about Wyatt Earp, portrayed by Kevin Costner, and co-starring Dennis Quaid and Gene Hackman. From 1996 to 1997, he starred in 18 episodes of the Primetime Emmy Award-winning TV action-drama series "The Cape", and in 1998 he starred in the sci-fi horror film "Gargantua", alongside Julie Carmen and Emile Hirsch.
Continued Success
Adam began the new millennium with the double role of Dr. Jekyll and Mr. Hyde in the Hong Kong martial arts version of the epic story of the mad scientist. Only this time, Hyde is the mythical fighting champion who fights the Triads, co-starring Steve Bastoni and Anthony Brandon Wong.
The same year he portrayed Captain Wilkins in the Academy Award-nominated historical action-drama film "The Patriot" about farmer Benjamin Martin who leads the Colonial Militia during the American Revolution, with Mel Gibson in the lead role, and co-starring Heath Ledger and Joely Richardson.
The following year, he co-starred in the comedy-drama film "Jackpot", while in 2002, he secured another role that would define his career. He was chosen for the part of mercenary Jayne Cobb in the Primetime Emmy Award-winning TV sci-fi adventure-drama series "Firefly" ,which follows the crew of space renegades as they try to survive 500 years into the future. The series ended after only 14 episodes, but then had its conclusion in the film, "Serenity" (2005).
From 2006 to 2007, he portrayed Chad Shelten in the sci-fi action-drama "Day Break" which follows Detective Brett Hopper, framed for the murder of state attorney Alberto Garza, who will relive the same day all over again, with Taye Diggs in the lead role.
[#HappyBirthday] 🎊

👉 Today ADAM BALDWIN turns 60.

📌 He worked in great films like MY BODYGUARD (1980), FULL METAL JACKET (1987), RADIO FLYER (1992) or SERENITY (2005) and in the TV Series CHUCK (2007-2012).#AdamBaldwin #BOTD #HBD #FilmTwitter pic.twitter.com/U4G4JgK03q

— • Nostromo Films • (@FilmsNostromo) February 27, 2022
In 2007, he secured the long-running role of John Casey in the Primetime Emmy Award-winning TV action comedy series "Chuck" (2007-2011), which follows a computer geek who accidentally downloads the government's top secrets into his brain, and so is sought after by criminals and government agents assigned by both NSA and CIA. The series stars Zachary Levi in the title role, and Adam is accompanied by Yvonne Strahovski.
In 2008, he was Carl Herrod in the award-winning drama film "Gospel Hill" and continued further into the 2010s with prominent roles. He was Dr. Graham Barrett in the mystery thriller-drama film "InSight" (2011), co-starring Sean Patrick Flanery and Natalie Zea. From 2014 to 2018, he starred in the sci-fi action-drama series "The Last Ship" as Mike Slattery, about a global pandemic that kills most of the earth's population and the crew on-board a ship in search of a cure to save humanity.
In 2019 he starred in the western film "The Legend of 5 Mile Cave", co-starring Jeremy Sumpter and Jill Wagner, while in 2021, he appeared in the Kurt Warner biopic film "American Underdog", who becomes a star American Football quarterback.
He is set to star in the historical war-action film "Love, Courage and the Battle of Bushy Run", alongside Tom Connolly, Rachele Schank, and J. Michael Finley, currently in post-production without a premiere date set yet.
Voice Actor
In addition to his on-screen roles, Adam is known for voicing many video game and animated characters. He voiced Morgan Dalton in the animated series "Firehawks" in 1997, while in 2007, he voiced Superman in the animated film "Superman: Doomsday".
To speak further of his accomplishments as a voice actor, Adam was heard as Rex Mason/Metamorpho in the animated series "Beware the Batman" and was the voice of Kal'Reegar in the video games "Mass Effect 2" (2010) and "Mass Effect Legendary Edition" (2021).
Net Worth
According to sources, Adam Baldwin's wealth is estimated at $5 million, as of late 2022.
Personal Life, Marriage, Wife, Children
Adam Baldwin has been married American to actress Ami Julius since 1988. The couple has three children, Devlin Shepard, Zoey Gabrielle and Jeselle Jane Baldwin.
Adam's wife, Ami, was an actress before she decided to stay home and raise their children, possibly best known for her portrayal of Kathy in the film "The Malibu Bikini Shop" (1986), among other roles.
Appearance and Vital Statistics
Adam Jules has black and gray hair and blue eyes. He stands at a height of 6ft 4ins (1.93m), while he weighs approximately 230lbs (105kgs).
Hobbies, interests, and Trivia
Adam enjoys playing golf in his spare time, and moreover is an ice hockey fan, and is an occasional participant in celebrity hockey games. You can also see him bowling, playing baseball, and enjoying other sporting activities.
He is a regular contributor to Huffington Post.
An avid cyclist, he is a supporter of the Ride 2 Recovery organization, set up to help the rehabilitation of wounded veterans. He was one of the 2009 'Don't Mess With Texas Challenge' participants.
He was behind the #GamerGate phrase on Twitter, after the harassment video of Zoe Quinn went live.