Who is Jared Keeso?
Jared Keeso was born on 1 July 1984 under the zodiac sign of Cancer, in Listowel, Ontario, Canada. He holds Canadian nationality and belongs to White Caucasian ethnic group. He's now a 36-year-old director, producer, screenwriter and actor, probably best recognized for landing the role of Don Cherry in the CBC two-part mini-series "Keep Your Head Up Kid: The Don Cherry Story" (2010), and "The Wrath Of Grapes: The Don Cherry Story II" (2012), creating and currently starring as Wayne in the Crave sitcom "Letterkenny" (2016-present).
How rich is he, as of now? Jared Keeso Net Worth
As of early 2021, Jared Keeso's net worth is over $4 million, acquired through his successful involvement in the film industry as a professional actor, who has worked on more than 40 television and film titles since his career started back in 2004.
Early Life, Parents, Nationality, Ethnicity, Education, Junior Hockey
Jared Keeso spent his early years in his hometown of Listowel, where he was raised by his parents Richard and Anne Keeso. They owned and ran the Keeso Sawmill Company, which was established in 1872. It's unknown whether he has siblings or not, nor is there any information regarding his education. As a teenager, Jared developed his love for hockey, playing junior hockey for the Strathroy Rockets of the Western Ontario Hockey League (WOHL), along with future Stanley Cup champion Jeff Carter. He also played for the Listowel Cyclones of the Greater Ontario Junior Hockey League (GOJHL).
Career Beginnings
Prior landing his first acting role, Jared Keeso spent some time working for his parents' Keeso Sawmill Company.
He started his acting career in 2004, when he made his debut appearance as Nate Pratt in two episodes of The WB superhero series "Smallville", after which he guest-starred as a hockey player in the episode "Secrets & Lies" of the ABC teen drama series "Life As We Know It", and landed the small role of a bartender in the family comedy film "Eve's Christmas", all in the same year. Thereafter, he guest-starred as Roy Keith Marsden in the episode "Hidden" of the CBS sci-fi series "The 4400" (2005), and Matt Harrison in the episode "Children Shouldn't Play With Dead Things" (2006). He subsequently portrayed Paul Hale in the mystery film "Shock To The System", and Sean Ellis in the made-for-TV action drama film "Firestorm: Last Stand At Yellowstone", also in 2006.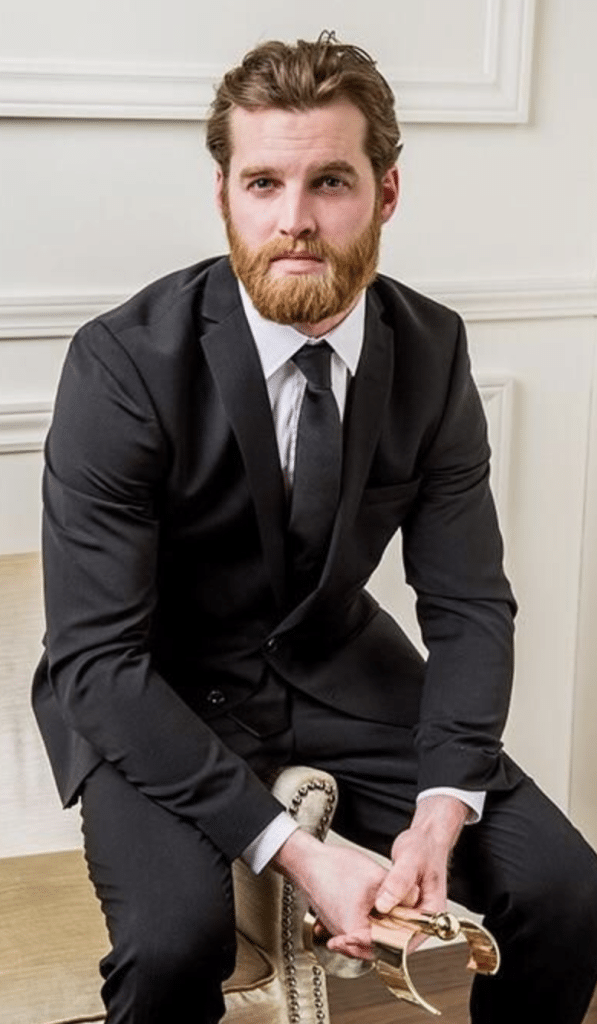 Rise to Prominence
Jared Keeso came to prominence after being featured in the main role of Luke in the Canadian family action adventure series "Monster Warriors", aired through 53 episodes on YTV during 2006 to 2007. He then starred as Jerry in the supernatural horror thriller film "White Noise 2: The Light" – the sequel to the 2005 film "White Noise" – played Curt in the made-for-TV mystery thriller film "Seventeen And Missing", and portrayed Keith in the made-for-TV drama film "The Party Never Stops: Diary Of A Binge Drinker", all in 2007. After guest-starring as Mark Wiley in the episode "Suspicious Minds" of the Canadian sci-fi series "ReGenesis" (2008), Jared was cast as Rob Chambers in the Canadian drama series "The Guard" (2008-2009).
Roles in the Late 2000s
Jared next portrayed Rod Jenkins in the pilot of the American drama series "Caprica", and Dustin Klepacki in the teen romantic comedy film "I Love You, Beth Cooper", directed by Chris Columbus, both in 2009. In 2010, Jared appeared in the role of Adrian in the made-for-TV thriller film "A Trace Of Danger", played Agent Nicholas in the action thriller film "Smokin' Aces 2: Assassins' Ball" – the prequel to the 2006 film "Smokin' Aces" – and featured as Juicebox White in the comedy-drama film "A Beginner's Guide To Endings".
He then guest-starred as Adam Morgan in two episodes of the Lifetime mystery drama series "Seven Deadly Sins", and Gabe in the episode "Chivalry Is Not Dead… But Someone Is" of the USA Network detective comedy-drama series "Psych", also in 2010.
During the same year, Jared also took the title role of Don Cherry in the CBC two-part biographical mini-series "Keep Your Head Up, Kid: The Don Cherry Story", which he would later reprise in its 2012 sequel, entitled "The Wrath Of Grapes: The Don Cherry Story II".
Continued Success
With the beginning of the next decade, Jared continued to make guest-starring appearances in such roles as Luke Powell in the episode "God Must Have My Fortune Laid Away" of The WB cheerleading comedy-drama series "Hellcats", and Bobby in two episodes of the crime action drama series "True Justice", created by Steven Seagal, both in 2011. In the next year, he guest-starred as a witch hunter in the episode "Family" of The CW supernatural fantasy teen drama series "The Secret Circle", and landed the role of Simon in the crime drama film "Charlie".
In 2013, Jared featured as Mr. Hunky in the Hallmark Channel romantic comedy film "Nearlyweds", played Sheriff Harkin in the direct-to-video action film "The Marine 3: Homefront", next to John Cena, appeared in the role of Rico in the sci-fi action film "Elysium", alongside Matt Damon and Jodie Foster, and guest-starred as Lars in two episodes of the TNT post-apocalyptic sci-fi series "Falling Skies". Later the same year, Jared also wrote and produced four short comedy film titles – "A Couple Of Jays Fans: The Early Going", "Letterkenny Problems", "The Produce Stand", and "Hockey Players".
Worldwide Recognition
In 2014, Jared Keeso landed the roles of Jump Master in the monster film "Godzilla", and Dr. Ted in the comedy film "Preggoland".
Later that year, he gained worldwide recognition appearing in the main cast of the Canadian police procedural crime drama series "9-12", playing Ben Chartier from 2014 to 2017 – the series aired on Bravo for three season, and then moved to CTV for its fourth and final season. For his performance on the series, Jared won a Canadian Screen Award for Best Performance by an Actor in a Continuing Leading Dramatic Role, as well as a Leo Award for Best Lead Performance By a Male in a Dramatic Series. Concurrently, he wrote and produced two short comedy film titles, "Pro Hockey Media Relations 101" (2015) and "Pro Hockey Media Relations 101: Lesson 2" (2016).
Recent Years and "Letterkenny"
In 2016, Jared Keeso started writing, producing and starring in the lead role of Wayne in the Canadian sitcom "Letterkenny", which is still being aired on Crave in Canada.
The series earned him two Canadian Screen Awards in the categories of Best Comedy Series and Best Writing in a Comedy Program or Series. He was also nominated for the same award in the category of Best Performance by an Actor in a Continuing Leading Comedic Role; it also earned him a Writers Guild of Canada Screenwriting Award for Best Writing in a TV Comedy, and a Leo Award for Best Music, Comedy or Variety Program or Series. In 2019, he wrote, directed, produced and lent his voice to young Wayne in its six-part animated spin-off, entitled "Littlekenny". Besides that, Jared played James Donovan in the 2018 drama film "The Death & Life Of John F. Donovan", along with Kit Harington and Natalie Portman.
Appearance and Vital Statistics
Jared Keeso has short light brown hair and blue eyes. He stands at a height of 5ft 10ins (1.77m), while his weight is approximately 165lbs (74kgs). Information about his vital statistics, biceps size, and shoe size isn't available. He has a tattoo of his dog on his right arm.
Personal Life: Is He Single?
Jared Keeso is married to Magali Brunelle. They exchanged their wedding vows at a ceremony which in July 2018. The couple manages to keep their private life far away from the eye of the public; their current residence is in Canada.
Jared is also known as an avid animal lover. He has a pet dog named Tierneh.