• Kelli Garner is an American actress born in 1984.
• She has dated five men in her life, but is currently in a relationship with Zach Shield.
• Her acting career began in 2000 when she was cast to appear in a commercial for the frozen waffles Eggo.
• She has been nominated for four awards, winning three including a Method Fest Award for Best Actress and a Burbank International Film Festival Award for Best Actress.
• Kelli has a net worth estimated at over $1 million.
Who is Kelli Garner?
Kelli Brianne Garner was born in Bakersfield, California USA, on 11 April 1984 – her zodiac sign is Aries and she holds American nationality. She is an actress, probably still known best for her portrayal of Margo in the 2007 romantic comedy movie "Lars and the Real Girl", written by Nancy Oliver, directed by Craig Gillespie, and which starred Ryan Gosling, Emily Mortimer and Paul Schneider. It follows a man who starts dating a doll he bought on the internet, and the movie won seven awards while it was nominated for 36 others, including an Oscar.
Is she married?
Kelli is quite open when it comes to her love life and has dated five men whom the public knows about, but she hasn't married.
In 2004 she began dating Lou Taylor Pucci, who is an actor and producer with 47 acting credits to his name, and seven awards; the two were together for around a year. In early 2005, Kelli began dating the famous actor Keanu Reeves, perhaps still known best for his starring role in the trilogy "The Matrix", but they were together for only a couple of months before splitting for unknown reasons. In the same year, she started dating Logan Marshall-Green, an American actor and film director known for his roles in the series "24", "Dark Blue" and "The O. C.". The two dated for three years before splitting in 2008.
Not long after her split from Logan, Kelli began dating Eric Jungmann, another popular actor perhaps known best for his starring role in the comedy series "Even Stevens", but that only lasted a couple of months.
In 2011, she started seeing Johnny Galecki, an American actor who became popular after he portrayed Leonard Hofstadter in the award-winning comedy series "The Big Bang Theory" – they were together until mid-2014. In 2019, Kelli began dating Zach Shield, a film writer and producer known for the movies "Krampus" and "Godzilla: King of the Monsters", and as of March 2021, Kelli is still dating Zach Shield, hasn't married and doesn't have children.
Early life and education
Kelli spent the first couple of years of her life in Newbury Park, California, before the family moved to nearby Thousand Oaks. She hasn't spoken about having any siblings, so she's believed to be an only child, nor has Kelli talked about her parents, as they prefer to stay away from the media's attention.
Kelli grew up being interested in soccer, but was still attending an elementary school when noticed by a talent agent during a friend's bar mitzvah, who cast her to appear in a commercial for the frozen waffles Eggo. During her first two years at Thousand Oaks High School, Kelli played soccer for her school's team, and wanted to go professional, however, aged 16 she was invited to make her debut film appearance, in the 2000 short fantasy "Architecture of Reassurance", and the same year saw her appear in two other movies – "Time Share" and "This Is How the World Ends".
Kelli then became focused on acting, and while still attending high school, she appeared in the movies "Bully", "Love Liza" and "Hometown Legend", and the TV series' "Buffy the Vampire Slayer", "Da Mob" and "Grounded for Life". Upon matriculating in 2002, she chose not to pursue a college degree nor a career in soccer, but to focus on acting.
Roles in TV series
In 2003, Kelli portrayed Nikki in the episode "Boobysitting" of the comedy "Regular Joe", and went on to make a guest appearance in the episode "Mean" of the mystery crime drama "Law & Order: Special Victims Unit".
Kelli finally gained recognition in 2010, when cast to portray Dawn Barbuso in the comedy series "My Generation", created by Noah Hawley and which starred Julian Morris, Daniella Alonso and Anne Son. The series follows ten people who are invited to star in a reality show after they matriculate from high school. The following year saw Kelli play one of the lead characters, Kate Cameron in the historical romantic drama "Pan Am", which also starred Christina Ricci and Margot Robbie, and follows the pilots and flight attendants of the company Pan Am – the series was nominated for ten awards including three Primetime Emmys.
In 2015, Kelli was cast to star as Marilyn Monroe in the biographical mini-series "The Secret Life of Marilyn Monroe", which also starred Susan Sarandon and Embeth Davidtz, and follows Marilyn's family and the secrets she apparently managed to keep hidden from the media. The mini-series was a hit, winning two awards while it was nominated for 13 others, including three Primetime Emmys.
Kelli's most recent appearance in a TV series has been her portrayal of Kate Ryan, one of the lead characters in the drama "The Enemy Within", created by Ken Woodruff, and which starred Jennifer Carpenter, Raza Jaffrey and Morris Chestnut. It follows the FBI agent Will Keaton who asks the most notorious traitor in the history of the US to help him catch a spy.
Roles in movies
In 2004, Kelli portrayed Faith Domergue in the critically acclaimed biographical drama "The Aviator" directed by Martin Scorsese, and which also starred Leonardo DiCaprio, Cate Blanchett and Kate Beckinsale.
It follows the life of Howard Hughes from the late '20s to the mid '40s, and the movie won 86 awards including five Oscars, plus being nominated for 130 other awards.
She went on to portray supporting characters in several hit movies, such as the comedy "Thumbsucker", the crime comedy "Man of the House" and the 2005 romantic drama "London", all in 2005. Kelli's following notable performance was her portrayal of the VW Girl in the 2009 biographical comedy "Taking Woodstock", which starred Demetri Martin, Henry Goodman and Edward Hibbert, and follows a man who helped set in motion the legendary concert in the Catskills in 1969.
The year 2010 saw Kelli play a supporting character in the romantic comedy "Going the Distance", which starred Drew Barrymore and Justin Long, and follows a boy from New York and a girl from San Francisco as they try to stop the distance from destroying their relationship.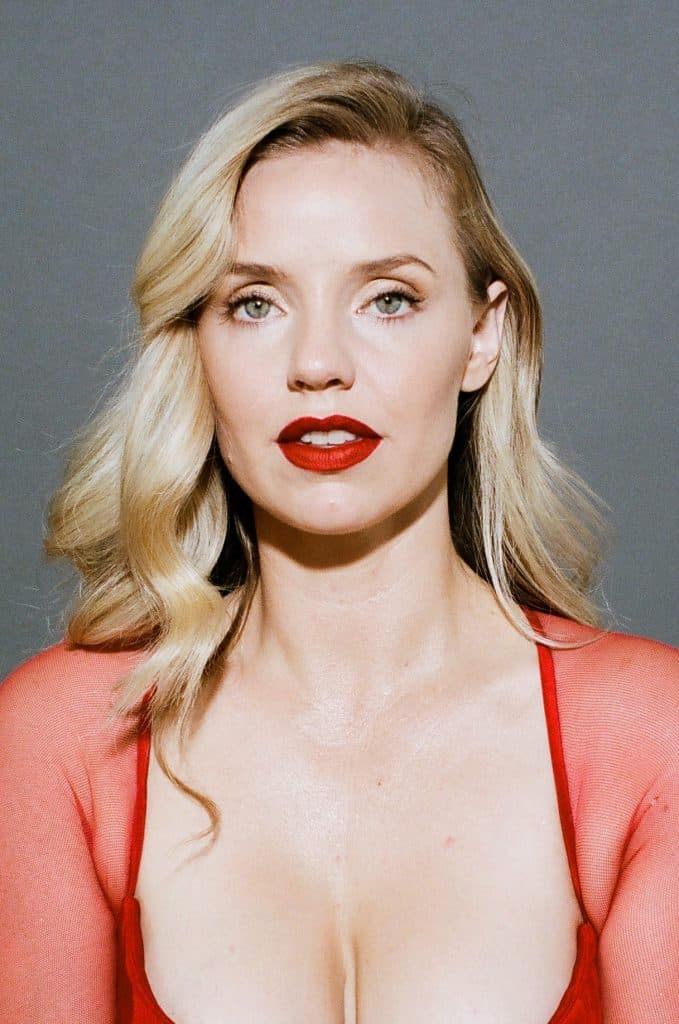 In 2013, Kelli appeared in the hit crime comedy "Horns", which starred the "Harry Potter" actor Daniel Radcliffe, and which won four of the eight awards it was nominated for.
Kelli's three most recent roles in movies have been in the 2018 short drama "Do You Like the Taste of Beer?", the short musical "I Don't Want to Be Your Love", and the 2019 action fantasy adventure "Godzilla: King of the Monsters", both in 2019.
Other credits
She received special thanks for the 2005 crime thriller movie "The Quiet".
Kelli was a guitar coach for the 2015 musical comedy movie "One More Time".
She worked as a costumer for the 2019 short film "I Don't Want to Be Your Love", which she also produced.
Kelly has appeared in several documentaries, such as the 2001 short film "Bully: Cast Interviews", the 2005 series "Filmography" and the 2010 short film "Going the Distance: A Guide to Long Distance Dating".
She has also been invited to appear in several talk-shows, such as "The Talk", "The Marilyn Denis Show", and "Weekend Today".
Awards and nominations
Kelli has been nominated for four awards, winning three. In 2006, she won two Method Fest Awards for Best Actress and Rising Star, both shared with Agnes Bruckner, for her performance in the drama movie "Dreamland", and she won a 2012 Burbank International Film Festival Award for Best Actress for her performance in the short drama "Neighbors".
Kelli was also nominated for a 2015 Online Film & Television Association Award for Best Actress in a Motion Picture or Miniseries, for her performance in "The Secret Life of Marilyn Monroe".
Hobbies and other interests
Kelli loves summer as she enjoys being close to the ocean, sun tanning at the beach and swimming. She also likes winter, mostly because of snow sports.
She wasn't interested in politics until she became dissatisfied with the former president Donald Trump. Kelli used her fanbase on the internet to urge people to vote in the 2020 presidential election, claiming each vote can make a difference.
She is a fighter for equal rights of all humans, and today supports the movement Black Lives Matter.
Kelli's a cat-lover, and her pet cat can be seen featured in a couple of her Instagram pictures.
In her spare time, she likes to watch movies starring her favorite actress Julia Roberts, such as "Notting Hill", "The Runaway Bride" and "Pretty Woman".
Age, measurements and net worth
Kelli's age is 36. She has long blonde hair and green eyes, her height is 5ft 6ins (1.68m) and she weighs around 130lbs (59kgs).
As of March 2021, her net worth has been estimated at over $1 million.