• Jackson Robert Scott is a 13-year-old child actor from Phoenix, Arizona, USA
• He is best known for his roles in "It Chapter One", "It Chapter Two", and the Netflix series "Locke & Key"
• He has a sister named Addison and is currently attending an elementary school with a Mandarin Immersion Program
• His estimated net worth is $500,000
• He is active on social media with over a million followers on Instagram and over 6,000 followers on Twitter
Who is Jackson Robert Scott?
Jackson Robert Scott is a child actor, perhaps best recognized for his roles in "It Chapter One", "It Chapter Two", and the Netflix series "Locke & Key". He was born under the Zodiac sign Virgo on 18 September 2008, in Phoenix, Arizona, USA. As of 2021, he is 13 years old and holds American nationality.
Family and Siblings
Jackson was born to Dan Scott and Robin Clutter Scott, he has a sister named Addison, with whom the aspiring young actor spent most of his life in Phoenix. He is currently attending an elementary school, including Mandarin Immersion Program, in which he learned the Mandarin language. He is also a member of the Club Scout Troop.
When Jackson joined the CGTV acting program, he unintentionally set the path of his career, as it paved the way for his first roles. While in the program, he had the opportunity to work with Disney, and actors from Nickelodeon, including the founder of CGTV, Adrian R'Mante. Later he was discovered by a talent agency, and soon afterwards began landing auditions for TV shows and movies.
Career
Jackson made his TV debut with a minor role in the popular crime drama series "Criminal Minds" in 2015. Two years later, he appeared in the post-apocalyptic horror series "Fear of the Walking Dead", portraying the character of young Troy Otto, and during the same year auditioned for the role of Georgie in the movie adaptation of Steven's Kings iconic novel of the same title "It".
The movie received overwhelmingly positive reviews and praise for the screenplay, special effects, and cast, which included Bill Skarsgard, Jaeden Lieberher, and Jeremy Taylor.
Jackson's portrayal of the energetic and curious 7-year old Georgie catapulted the young actor into stardom, but also tied him to the horror and supernatural genre. In an interview, Jackson disclosed that he wasn't afraid of the clowns, explaining "My parents have done a good job desensitizing fantasy versus reality and what's real, from a shape-shifting clown, to just Bill Skarsgard in reality and Pennywise in fantasy land."
The following year he landed the role of Troy in the short drama movie entitled "Skin", directed by the filmmaker Guy Nattiv, which deals with notions of racism and Nazism, and scooped the Academy Award for Best Live Action Short Film. In 2019 Jacob reprised his role in the sequel entitled "It: Chapter Two", which followed the success of the first installment, receiving critical acclaim and smashing at the box office.
Continuing in the horror genre, Jackson appeared in the 2019 movie "Prodigy", portraying the character of Miles Blume opposite Taylor Schilling. This spine-chilling horror movie received an average rating with some criticism aimed at the poor dialogue and story.
The year 2020 was quite a busy year for the talented actor, who appeared in the drama movie entitled "Gossamer Fields", and the short film "Rising". During the same year, Andy Machietti, the filmmaker known for the hit horror movie "Mama", cast Jackson as the lead role in his new series entitled "Locke & Key". After filming a one-hour series pilot, Andy pitched the series to Hulu, the streaming service, which passed it on, and Netflix picked up the series with slight changes, but the production dropped all actors previously cast in the series except for Scott, who continued to appear as Bode Locke, the youngest son of the Locke family.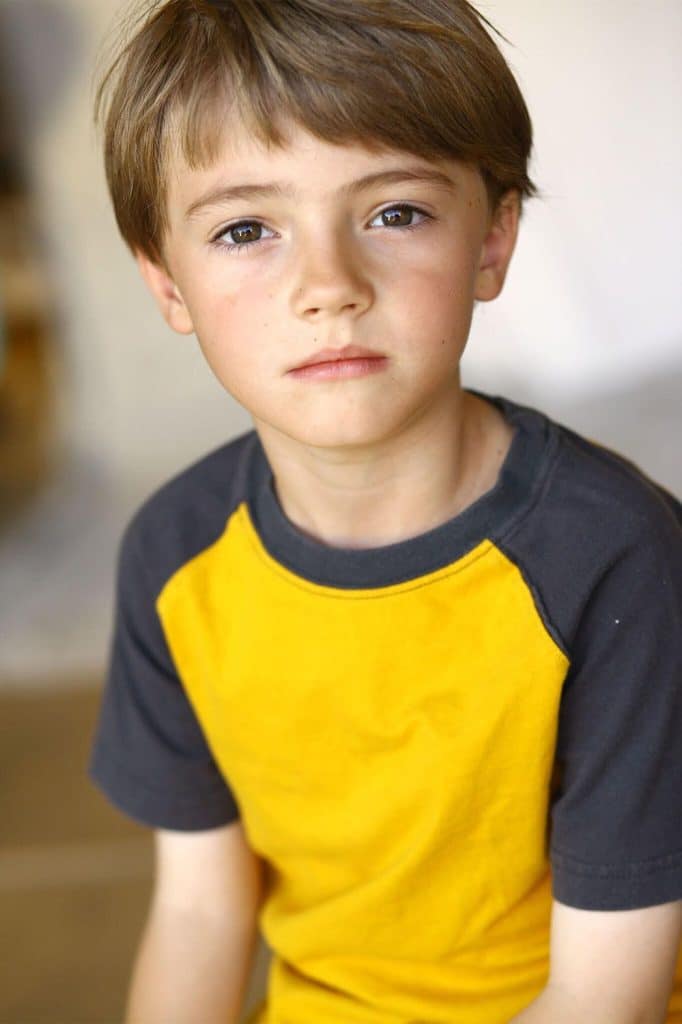 The supernatural horror drama series, which follows the aftermath of Rendell Locke's violent death, as his family copes with the loss and mysterious entities, premiered on 7 February 2020.
In an interview, Jackson shared his experience about working with the cast, saying "The whole 'Locke & Key' group is pretty awesome in my opinion, and I really couldn't have a better TV show experience. And I'm so grateful for that, in getting to play Bode Locke and just being able to experience this in general." The show scooped generally favorable reviews, with critics comparing it to the supernatural series entitled "Stranger Things", which left a massive impact in the genre.
A few months after its premiere, Netflix announced that the show would be renewed for two additional seasons – the second season will premiere in October 2021, while the date for the third season remains to be set.
Why is Bode in the "Locke & Key his favorite role?
In the interview with the outlet AzCentral, Jackson said: "My favorite role I've played is Bode, because there's just so much of him that is incorporated into my reality. Of course, from things like bacon, all the way to a funny personality, at least, that's what my mom and dad say."
According to his mother, the creators behind the series decided to adjust the character of Bode to Jackson's personality in real life, adding his favorite hobbies and behavioral traits: "It's cool, because everything he's done like 'The Prodigy' and 'It' is so not him.
It was really nice for him to get to play a role that he did connect with in a lot of ways," she said Even though he is a horror connoisseur himself, in the interview he said:" Honestly, I prefer comedies. I don't really like to be stereotyped as just only a horror actor. I like to do all kinds of stuff."
Personal life and Hobbies
Given that Jackson is 12 years old, it's too early to talk about his romantic interests. In his free time, Jackson likes to play games, including soccer. In addition to his numerous endeavors, Jackson launched the merchandise line with his parents, entitled "JRS" merch. The clothing features various t-shirts and hoodies with signature print "Game With We, Save With Me", and with a portion of the proceeds being donated to St. Jude's Children's Research Hospital. He is also an animal lover, and has a dog named Goldie Girl.
What is his net worth?
According to sources, his estimated net worth is around $500,000, which he's acquired through his acting career. In his short but highly successful run in the entertainment industry, he's starred in one of the highest-grossing franchises – "It" – whose first installment grossed an astonishing $700 million, while the sequel did not fall much shorter, grossing nearly $500,000 million at the box office. Given his achieved success and potential, it's most likely that his net worth will grow.
Jackson is very active on social media accounts, which are currently managed by his mother. His Instagram account has over a million followers, while on Twitter, he has over 6,000 followers. He usually posts photos from sets, interesting locations, and family gatherings.