• Jade Catta-Preta is a Brazilian-American actress and comedienne born on 19 February 198•
• She is known for her starring role in her own comedy talk-show "The Soup".
• She has appeared in roughly 50 movies and TV series, including "Angel from Hell", "Modern Family", "Future Man", and "Those Who Can't".
• She has been in a relationship with comedian Nick Rutherford, and is currently in a relationship with a mystery man.
• As of January 2021, her net worth has been estimated at over $1 million.
Who is Jade Catta-Preta?
Jade Catta-Preta was born in Brazil on 19 February 1984 – her zodiac sign is Pisces and she holds both American and Brazilian nationality. She is an actress and a comedienne, who might be known best for her starring role in her own comedy talk-show "The Soup" which has been running since late 2020, and also stars Logan Shephard. The show aims to entertain its viewers by showing highlights from various videos, however, it has received poor reviews.
Childhood, family and education
Jade was raised in Brazil by her parents, and is believed to be an only child as she hasn't talked about having any siblings. When she was 12, Jade's family moved to Virginia, USA.
Jade attended a local high school in Virginia, at which she became interested in comedy, and began dreaming about becoming a stand-up comedian. She then decided to practice acting as it works well with comedy, and took lessons at a community theatre. Upon matriculating in 2002, Jade chose not to enroll at a college but to focus on her career.
Roles in TV series
Jade has appeared in roughly 50 movies and TV series, and we are about to mention some of her most notable performances in this article.
She made her debut TV series appearance in the 2004 drama "Secret Lives", which aired only a single episode before being cancelled. The following years saw Jade appear in single episodes of various TV series, such as "Common Ave.", "1000 Ways to Die" and "The IT Chicks".
In 2012, she played a field agent in two episodes of the reality comedy "Punk'd", and then appeared in the episode "The Farm" of the critically acclaimed comedy "The Office", which has been ranked #43 on the list of 100 best TV series compiled by the website IMDb. The same year saw Jade play Tracy, one of the lead characters in the comedy "Daddy Knows Best", but which failed to attract a lot of attention, so her next notable performance was in six 2014 episodes of the comedy drama "Californication".
Jade then starred as Amy in all 11 episodes of the 2014 comedy "Manhattan Love Story", created by Jeff Lowell and which also stared Analeigh Tipton and Jake McDorman – the series follows two people who fall in love in New York City.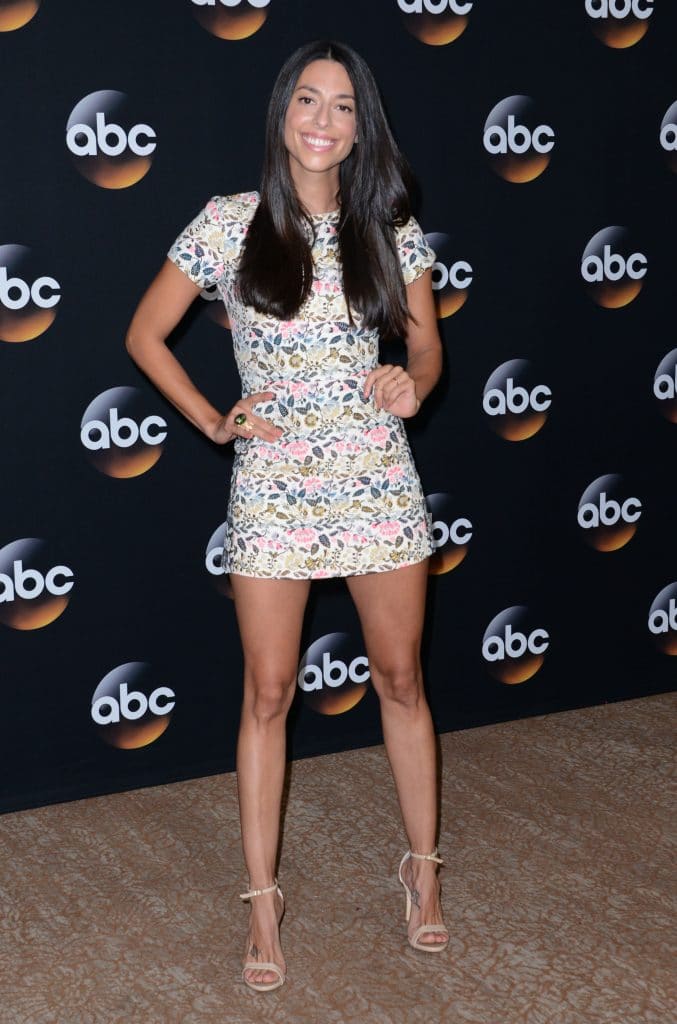 She continued appearing in an episode of various series, with some of the most popular among these being the fantasy comedy "Angel from Hell", the romantic comedy "Modern Family", and the comedy "Life in Pieces".
In 2019, Jade was invited to portray Level in seven episodes of the action adventure comedy "Future Man", created by Kyle Hunter and Howard Overman, and which starred Josh Hutcherson, Eliza Coupe and Derek Wilson. It follows Josh who is a janitor and a gamer, and who gets recruited by aliens to work as a time travel agent.
Jade's three most recent appearances in TV series have been in the 2019 episode "SKAppily Ever After" of the comedy "Those Who Can't", three 2020 episodes of the comedy "American Housewife", and the 2020 episode "Nightmare" of the comedy "Heart Baby Eggplant".
Roles in movies
Jade made her debut film appearance in 2006 in the comedy "Roller Palace", and played supporting characters in various other movies such as the documentary "Women on Death Row 3", the short comedy "Santa's Xmas Party", and another short comedy "You're Cordially Uninvited".
In 2014, she played Mother in the comedy "Rubberhead", but which received mixed reviews and failed to attract a lot of attention, and the following year saw Jade star as Anna in the short comedy "WTF America". In 2016, she played Rachael in the comedy "Accidental Reality Star", and in 2017 starred in the short comedy musical "I'm Not Equipped to be a Father".
One can say that Jade's most notable performance in a movie was in the 2018 drama "Hooked", which starred Danny Trejo, Mackenzie Astin and Joan Jett, and follows a woman who gets trapped in sex trafficking, and somehow manages to become the richest and the most powerful madam in Venice Beach.
Three of Jade's most recent roles in movies have been in shorts "Zoo Animals" and "Let's Change the Dialogue on Breastfeeding" in 2018, and "Think" in 2019.
Love life and husband
Jade is very secretive when it comes to her love life but it's known that she started dating American actor and comedian Nick Rutherford in 2012. Nick might be known best for being a member of the comedy group Good Neighbor which he co-founded.
He's performed stand-up comedy at various clubs in Los Angeles and New York, and a couple of movies the he's appeared in include "Chronicle", "X-Men: Days of Future Past", and "The Hunger Games".
The two dated had been dating for four years when they starred alongside in the 2016 mini-series "Church Time", and many people started to wonder about whether they were planning to exchange vows. In February 2020, Jade announced that she was single, and wasn't ready to answer any questions related to her love life.
As of January 2021, Jade seems to be dating a mysterious man, as she's uploaded several pictures of them together onto her Instagram account. She hasn't married and doesn't have children.
Hobbies and other interests
Jade is physically very active, and has several training sessions at the gym each week while she's also taking good care of her mental health as she does yoga and meditates on a daily basis. She believes that being close to animals also helps her mental health, and her favorites are horses, while she has a pet dog which can be seen featured in some of her Instagram pictures.
She is interested in politics, and voted for Joe Biden ig the 2020 presidential election, while she also used her fame to encourage other people to vote for him.
She is a fashionista as she's keeping up with the latest fashion trends, and goes shopping for clothes once or twice a week.
Jade likes to watch movies in her spare time, and her favorite actor and actress are the late Robin Williams and Julia Roberts, while a couple of her favorite movies are "Good Morning Vietnam", "Good Will Hunting" and "Notting Hill".
Age, height and net worth
Jade's age is 36. She has long brown hair and brown eyes, her height is 5ft 5ins (1.65m) and she weighs around 120lbs (55kgs).
As of January 2021, her net worth has been estimated at over $1 million.