• Jake Weary was born in Trenton, NJ in 1990 and holds American nationality
• He is an actor, singer-songwriter and music producer best known for his portrayal of Luke Snyder in the long-running series "As the World Turns"
• He is married to Dutch actress Vera Bulder, they met around 2010 and exchanged vows in 2019
• He is a huge fan of football and cheers for the New York Jets, loves dogs, and is a fan of music and art
• He is 31 years old, has a net worth of over $1.6 million, and is 5ft 10ins (1.79m) tall
Who is Jake Weary?
Jacob 'Jake' Weary was born in Trenton, New Jersey USA, on 14 February 1990 – his zodiac sign's Aquarius and he holds American nationality. He's an actor, singer-songwriter and a music producer, who's probably still known best for his portrayal of Luke Snyder in the long-running romantic drama series "As the World Turns", created by Irna Phillips and which starred Elizabeth Hubbard, Don Hastings and Colleen Zenk. Its first seasons follow the families Hughes and Stewart, while the latter are later replaced by the Snyders and the rich Lucinda Walsh. The series aired from 1956 to 2010 numbering over 3,600 episodes, while Jake appeared in 60 episodes in 2005; was nominated for 546 awards, winning 90.
Early life and education
Jake was raised in Trenton alongside his brother Max and sister Rachel, by their father Allen Cudney 'A.C.' Weary who was an actor and a film director, and their mother Kim Zimmer who's a famous American actress, and who won four Daytime Emmy Awards for Outstanding Lead Actress in a Drama Series for her performance in the long-running romantic drama series "Guiding Light".
Motivated by his parents, Jake became interested in acting at quite an early age, and was 13 years old when he made his debut TV series appearance in an episode of "Guiding Light". The year 2004 saw him enroll at a local high school, while he also appeared in the episode "Head" of the mystery crime drama series "Law & Order: Special Victims Unit", and the episode "Grandmaster of the Wolfhunt" of the sports comedy series "Listen Up".
In 2005, Jake became interested in playing football and joined his school's team; the same year saw him make his debut film appearance, with his portrayal of Harris in the comedy "Testing Bob".
After he was finished shooting for the series "As the World Turns" by the end of 2005, he focused on his education, and returned to acting only after he matriculated in 2008. Jake hasn't attended college.
Roles in movies
In 2008, Jake was cast to play Hall Monitor in the mystery crime comedy "Assassination of a High School President", which starred Bruce Willis, Reece Thompson and Mischa Barton, and follows a newspaper reporter who's attending a Catholic high school, and is investigating the case of stolen exams.
In 2010 through 2012, Jake played the lead character Kevin in the trilogy "Fred", which received poor reviews, and then portrayed supporting characters in several mediocre movies, including the 2013 romantic drama "Escape from Polygamy", and the 2014 action fantasy comedy "Zombeavers".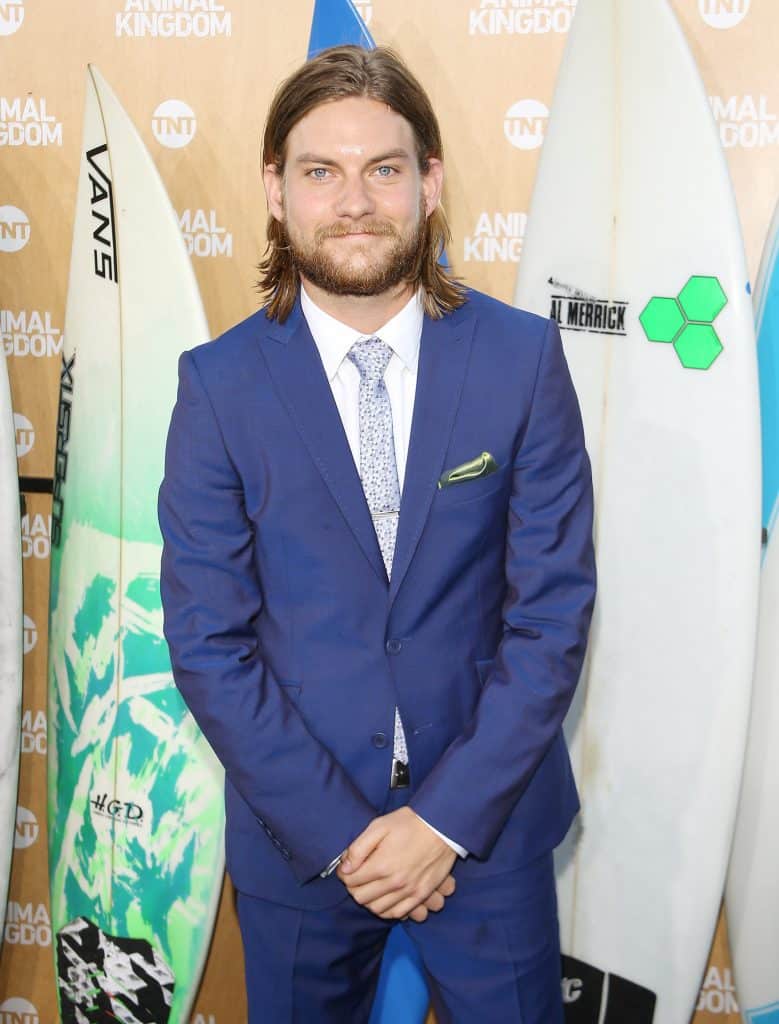 The same year also saw him play both Hugh and Jeff in the critically acclaimed horror mystery thriller "It Follows", written and directed by David Robert Mitchell, and which starred Maika Monroe, Olivia Luccardi and Keir Gilchrist. The movie's about a woman who, after having sex, is being followed by a mysterious supernatural presence; it was nominated for 67 awards, winning 25.
A couple of Jake's following roles were in the 2015 thriller "A Deadly Adoption", the 2016 action crime drama "Message from the King", and the 2019 crime thriller "Finding Steven McQueen".Later that year he played Webby in the hit fantasy horror drama "It Chapter Two" which follows the clown 'It' who has started killing again; the film won five of the 34 awards it was nominated for. Two of Jake's most recent movie roles have been in the 2020 thriller "Rushed", and the 2021 musical comedy "The Ultimate Playlist of Noise".
He's currently shooting for two upcoming movies: the crime thriller "The Birthday Cake" and the thriller "Measure of Revenge".
Roles in TV series
In 2012, Jake played Kevin in the comedy "Fred: The Show", which received the same poor reviews as the film trilogy. In 2014 he was cast to portray the supporting character Vince Keeler in the action drama "Chicago Fire", which follows both the private and professional lives of Chicago's firefighters. The series has been airing since 2012, and has been nominated for 26 awards, winning four.
Some of Jake's following roles were in the episode "The Haunting" of the crime thriller drama "Stalker" in 2014, two episodes of the romantic mystery drama "Pretty Little Liars" and the episode "Bar Slut" of the comedy "Threesome", both in 2015.
His only other role in a TV series has been his portrayal of Deran Cody, but in 58 of the 61 episodes of the crime drama "Animal Kingdom", created by Jonathan Lisco and in which he has been starring alongside Shawn Hatosy and Ben Robson since 2016. It follows a family living in Southern California who are involved in criminal activities; the series has won one of the four awards it has been nominated for.
Other credits
He has appeared in three talk-shows: "Party Planner with David Tutera" in 2005, "Figure It Out" in 2012, and "The Playboy Morning Show" in 2015.
In 2013 Jake produced the short comedy movie "Glove", and in 2015 he composed the music for the short romantic film "Rafter". The year 2019 saw him write, produce and edit the short action comedy film "Crossbow", while he also produced its music.
Jake sang the song "Everybody Have Fun Tonight" in the 2011 movie "Fred 2: Night of the Living Fred", and sang the same song again in a 2020 episode of the comedy series "Hunter Reviews".
Love life and wife Vera Bulder
Jake has been keeping the details of his love life to himself, however, it's known that he has been married to the Dutch actress Vera Bulder since October 2019. It's believed that they met around 2010, and were together for years before exchanging vows.
Vera was born in Amsterdam, the Netherlands to the famous Dutch actor Renier Bulder, while her mother's a teacher and an artist.
She became interested in acting at the age of 15, and was 17 when she came to New York for the first time. Vera studied at the Rotterdam School of Acting and since making her acting debut in 2015, has appeared in around 16 movies and TV series. She's today probably known best for her portrayal of Liv in the 2019 comedy movie "About That Life".
Neither Jake nor Vera have spoken about any other people they had dated before meeting each other, so as of March 2021, Jake's married to Vera Bulder; they don't have children.
Hobbies and other interests
Jake's a huge fan of football and cheers for the New York Jets competing in the National Football League (NFL).
He's a dog lover and has a pet dog which he named Walter after his deceased grandfather. and  can be seen featured in many of Jake's Instagram pictures.
Jake's a huge fan of music, and was 12 when he started writing and producing his own songs. In July 2011, he released his first extended play (EP) "Agendas", and on 16 June 2012, his second EP was released entitled "Tones". He also released an album in 2016.
He likes all kinds of art, especially paintings and sculptures.
In his spare time, Jake enjoys watching movies starring his favorite actors and actresses Johnny Depp, Jim Carrey and Sandra Bullock, such as the franchise "Pirates of the Caribbean", "Bruce Almighty" and "The Proposal".
Age, height and net worth
Jake's age is 31. He has medium long brown hair and mustache, and blue eyes. His height is 5ft 10ins (1.79m), and he weighs around 165lbs (76kgs).
As of March 2021, his net worth has been estimated at over $1.6 million.