Who is Jenilee Harrison?
Jenilee A. Harrison was born in Northridge, California USA, on 12 June 1958 – her zodiac sign's Gemini and she holds American nationality. She's an actress who's perhaps still known best for her portrayal of Cindy Snow in the comedy series "Three's Company", created by Bernard West, Michael Ross and Don Nicholl, and which starred John Ritter, Suzanne Somers and Joyce DeWitt. It aired from 1976 to 1984 (Jenilee was a member of the cast from 1980 to 1982), the series follows the lives of a man and two women living in the same apartment, and won six awards including two Golden Globes, while it was nominated for 15 other awards.
Jenilee hasn't been active in the film industry since 2002, but hasn't officially retired.
Jenilee Harrison starred on THREE'S COMPANY and DALLAS.See her on MIKE HAMMER — 6p ET on getTV What have you seen her in?

Posted by getTV on Tuesday, March 16, 2021
Early life and education
Jenilee was raised in the San Fernando Valley alongside her two younger brothers and two older sisters, by their father who worked as an aerospace engineer, and their mother who taught math at a local high school. Her parents divorced when Jenilee was 15 years old.
She became interested in acting while attending a local high school, and appeared in several plays performed at the school, however, Jenilee wasn't at that time planning to pursue a career as an actress as she was interested in modelling. She was 14 when she started working as a waitress and after being advised by numerous people began entering beauty pageants. Jenilee then went on to be crowned Miss San Fernando Valley, Miss Hollywood and eventually Miss Young America.
Upon matriculating in 1976, she enrolled at the University of Southern California (USC), and in 1978 became the cheerleader of the professional American Football team the Los Angeles Rams. While still attending USC, Jenilee met Joyce Selznick, an acting coach, and he worked with her on her acting skills. In 1980, she became Sweetheart of Sigma Chi (a fraternity), and then graduated with a Bachelor of Arts degree in theatre.
Roles in TV series
Jenilee has been credited with appearing in around 25 movies and TV series.
In 1978, she made her debut TV series appearance with her portrayal of a cheerleader in the episode "High Flyer" of the hit mystery crime series "CHiPs" ,while the following year saw her play two characters in two episodes of the adventure "240-Robert".
In 1983, Jenilee made a guest appearance in the episode "The Shadow Women of Chung Tai" of the adventure "Bring 'Em Back Alive", and she was then cast to appear in several other hit series, including the adventure comedy "Fantasy Island", and the action crime drama "Simon & Simon".
She gained recognition in 1984 when cast to portray the supporting character Jamie Ewing in the romantic drama "Dallas", created by David Jacobs, and which starred Larry Hagman, Patrick Duffy and Ken Kercheval. It follows J. R. Ewing who's running his oil business in Texas, and blackmailing and manipulating people to get what he wants. The series aired from 1978 to 1991, and won 47 awards including a Golden Globe, while it was nominated for 82 other awards.
Some of Jenilee's following roles were in five episodes of the romantic comedy "The Love Boat", the episode "Class of '72" of the romantic drama "Hotel", and two episodes of the mystery crime drama "The New Mike Hammer".
Her most recent role in a TV series has been her portrayal of Carol in the 1999 episode "Red's Birthday" of the critically acclaimed romantic comedy "That '70s Show", which starred Laura Prepon, Topher Grace and Mila Kunis, and follows the lives of a couple of teenage friends who are spending most of their time in their friend's basement. The series aired from 1998 to 2006, and was nominated for 92 awards, winning 15 including a Primetime Emmy.
Roles in movies
Jenilee made her debut film appearance with her portrayal of Cindy in the 1983 drama "Malibu", which failed to attract any attention; some of her following roles were in the 1984 action comedy "Tank", the 1985 music video "Loverboy: Lovin' Every Minute of It", and the 1991 horror "Curse III: Blood Sacrifice".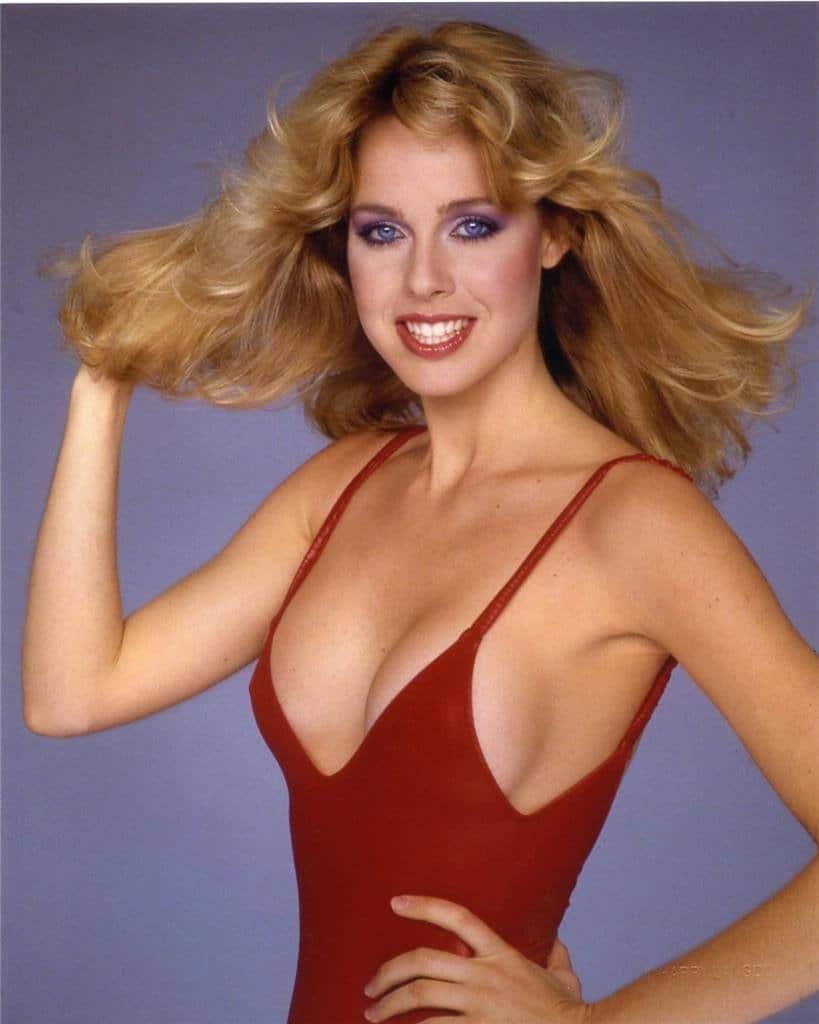 She gained recognition when cast to portray Kathy Bloodstone in the 1991 action crime comedy "Prime Target", written and directed by David Heavener who also starred in it alongside Tony Curtis and Isaac Hayes. The film follows a man who wants to become a police officer, while the mafia wants him and his loved ones dead. Jenilee went on to appear in several mediocre movies, and portrayed supporting characters in the 1992 action thriller "Illicit Behavior" and the 1994 action "Fury", and she starred as Julie Weaver in the 1995 action "Fists of Iron". The year 1999 saw her star in the two-minute film "AbSlide" directed by Paul Greenberg, and in 2000 play Sarah Snyder in the family drama "The Redemption", which failed to attract any attention.
Her most recent role in a movie has been her portrayal of Hillary in the 2002 short drama "The Power".
Jenilee then went on to appear in many infomercials for products such as the Ultimate Chopper, the Sobakawa Pillow and the AB Flex. She then disappeared from the film industry; there are rumors circulating the internet claiming that she tried to write and publish her first book.
Other credits
In 1986, Jenilee sang the song "Happy Birthday to You" in an episode of the family game-show "Super Password".
She has appeared in various documentaries, such as the 1986 TV special "King Kong! The Living Legend", the 1987 film "Sex Symbols; Past, Present and Future", and the 2005 series "TV Land Confidential".
Jenilee has also been featured in various TV specials, such as the 1981 "Battle of the Network Stars X", the 1983 "Battle of the Video Games", and the 1985 "CBS All-American Thanksgiving Day Parade".
She has made a guest appearance in various game-shows, such as the 1983 "Super Password", the 1984 "Match Game / Hollywood Squares Hour", and the 1988 "The New Hollywood Squares".
Love life and husband
Sometime in the early '80s Jenilee began dating Dennis Harrah, a former American Football player who competed for 13 years with the Los Angeles Rams in the National Football League (NFL). The two were together for around a year before splitting for unknown reasons, however, it's believed that they broke up because Jenilee fell in love with Reggie Jackson, a former professional baseball player who played with various teams for 21 years in Major League Baseball (MLB). Jenilee and Reggie dated for less than a year before splitting.
She married Dr. Bruce Oppenheim in 1993 after around two years of dating. Bruce is a chiropractor from Los Angeles, and is perhaps known better as the ex-husband of the famous American actress and former model Cybill Lynne Shepherd. Jenilee and Bruce don't have children together, but Jenilee enjoys being a stepmom to Bruce's two children Cyrus Zachariah Shepherd-Oppenheim and Molly Ariel Shepherd-Oppenheim.
As of March 2021, Jenilee's married to Dr. Bruce Oppenheim and doesn't have children.
Hobbies and other interests
Jenilee began racing karts in her 20s, and after gaining recognition in the film industry, she was invited by a friend to drive a racing car. She has since become a huge fan of racing, and enjoys watching NASCAR on TV.
She was physically very active during her 20s, 30s and 40s, and had several training sessions at the gym each week. Being in shape helped her win gold buckles at various rodeos.
Jenilee became passionate about travelling when her modelling career started taking her around the US; some of her favorite cities are Miami in Florida, Las Vegas in Nevada, and New York City.
She has her own favorite actors and actresses, some of whom are Al Pacino, Bill Murray and Meryl Streep, and a couple of her favorite films are "Scent of a Woman", "Lost in Translation" and "Kramer vs. Kramer".
Age, measurements and net worth
Jenilee's age is 62. She has long blonde hair and blue eyes, her height is 5ft 8ins (1.73m) and she weighs around 140lbs (64kgs).
As of March 2021, her net worth has been estimated at over $3 million.