Sebastián Rulli:
• Born on 6 July 1975 in Buenos Aires, Argentina
• 45-year-old actor and model
• Net worth estimated at over $20 million
• Argentine nationality, Hispanic ethnicity
• Modeling and acting career began in the mid-1990s
• Starred in popular Mexican telenovelas such as "Rubí", "Teresa", "Un Gancho Al Corazón" and "Lo Que La Vida Me Robó"
• Currently dating his "Lo Que La Vida Me Robó" co-star Angelique Boyer
Who is Sebastián Rulli?
Sebastián Óscar Rulli was born on 6 July 1975 under the zodiac sign of Cancer, in Buenos Aires, Argentina. He is a 45-year-old actor and model, probably best recognized for starring in a number of Mexican telenovelas, such as "Rubí", "Teresa", "Un Gancho Al Corazón", and "Lo Que La Vida Me Robó".
How rich is he, as of now? Sebastián Rulli Net Worth
As of mid-2021, Sebastián Rulli's net worth is estimated at over $20 million, earned as a professional actor, who has garnered 27 acting credits since he launched his career back in the mid-1990s. He's also increased his wealth through his international modeling career.
"La verdad es el arma de la gente honesta.
Con la mentira atacan los cobardes y con la traición los miserables."
Leí esta frase y me pareció perfecta en este momento y para compartirla con este fotón que me tomo mi gran amigo @esquedachris
Nadie es perfe… https://t.co/zL4kuspLxV pic.twitter.com/HKIEpBGANa

— Sebastian Rulli (@sebastianrulli) June 8, 2021
Early Life, Parents, Siblings, Nationality, Ethnicity
Sebastián Rulli spent his early years in his hometown of Buenos Aires, where he was raised by his parents; however, there isn't much information about them, except that the name of his father is Óscar Rulli. He has two younger sisters, one named Candela Rulli. He holds Argentine nationality, and belongs to Hispanic ethnic group.
Educational Background and Modeling Career
Regarding his education, Sebastián enrolled to study Business Administration in his native Argentina at the age of 18, however, he quit after a year, and traveled around Europe working as a model.
He initially settled in Spain, where he launched his modeling career, which led him to France, Italy, and then Japan, where he modeled for such brands as Yves Saint Laurent and Hugo Boss. Once he moved to Mexico, he enrolled in Televisa's entertainment educational institution, Centro de Educación Artística, where he trained to become an actor.
Career Beginnings
Sebastián Rulli started his acting career when he made his debut appearance in the role of Ignacio in the popular Argentine telenovela "Montaña Rusa, Otra Vuelta" (1996), which is the spin-off from "Montaña Rusa".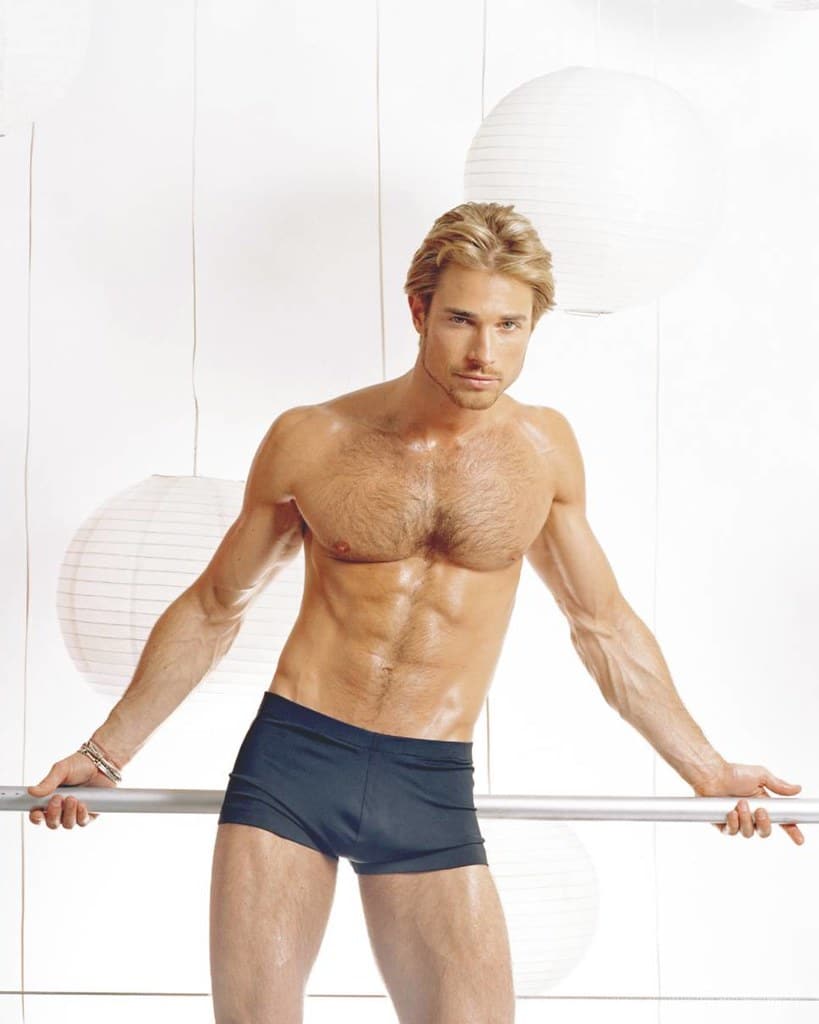 It was his big break, since he appeared in all 213 episodes, which led him to acquire more serious roles; in 1997, he was chosen to play Sebastián in the Argentine telenovela "Naranja Y Media".
His next major role came in 2000 when he was cast as Willy in another Argentine telenovela, entitled "Verano Del '98". The same year, Sebastián landed his first role on Mexican television, as Mauricio in the telenovela "Primer Amor, A Mil Por Hora", starring alongside Anahí, and in the following year reprised the role in its sequel "Primer Amor… Tres Años Después", which was released as a TV film. He then guest-starred in such telenovelas as "Sin Pecado Concebido", "Clase 406", and "Mujer, Casos De La Vida Real".
Rise to Stardom
In 2004, Sebastián Rulli took one of the lead roles in the telenovela "Rubí", in which he portrayed Héctor Ferrer Garza next to such actors as Bárbara Mori, Eduardo Santamarina and Jacqueline Bracamontes; it became one of the most popular telenovelas in the world, and gained him enormous international recognition. It was followed by his debut film appearance as Virgilio in the 2005 comedy "Tres", after which he started accepting only lead roles in popular Mexican telenovelas. The same year, he featured as the main protagonist Sebastián Cárdenas Contreras in the telenovela "Contra Viento Y Marea", alongside Marlene Favela.
Between 2006 and 2007, he played Juan Cristóbal Martínez Guerra in another Mexican telenovela entitled "Mundo De Fieras", produced by Salvador Mejía Alejandre. His next major project was the lead role of Santiago Márquez in the telenovela "Pasión" (2007-2008), along with Susana González and Fernando Colunga. He then joined the cast of the telenovela, "Un Gancho Al Corazón", which is a remake of the Argentine telenovela "Sos Mi Vida", starring as Mauricio Sermeño between 2008 and 2009, and which earned him the New York Latin ACE Award for Best Actor.
Continued Success
Sebastián Rulli's next lead role came when he was chosen to portray Arturo de la Barrera Azuela in the telenovela "Teresa" (2010-2011), next to Angelique Boyer, in the remake of the 1989 Mexican telenovela of the same title. For his performance, he won two awards in the category of Best Actor at the Bravo Awards and the New York Latin ACE Awards.
It was followed by his portrayal of Francisco Guzmán in the telenovela "Amores Verdaderos" from 2012 to 2013, produced by Nicandro Díaz González. He then shared the screen again with Angelique in Angelli Nesma Medina's telenovela "Lo Que La Vida Me Robó" (2013-2014), featuring as Alejandro Almonte; this earned him the TVyNovelas Award for Best Lead Actor.
https://www.facebook.com/mondetelenovelasafriquefr/photos/t.100044259228152/300083804958229/?type=3
In 2015, he served as a composer for the short film "Continue", written and directed by Sheuen Mondelo.
Recent Years
Thereafter, Sebastián Rulli returned to work with Angelique in the 2016 telenovela "Tres Veces Ana", playing Santiago García / Marcelo Salvaterra, for which he won his second TVyNovelas Award for Best Lead Actor. During the same year, he also landed the role of John Torres in the action comedy film "Dos Policías En Apuros", directed by Francis 'Indio' Disla Ferreira.
Afterwards, he won his third TVyNovelas Award for Best Lead Actor for his performance as Mauricio López Garza in the comedy telenovela "Papá A Toda Madre" (2017-2018), produced by Eudardo Meza. He then landed the role of Miguel Garza in Televisa's crime drama television series "El Dragón: Return Of A Warrior" (2019-2020), later released on Netflix. Most recently, Sebastián joined the cast of the telenovela "Vencer Al Pasado" (2021), playing Mauro Álvarez.
Appearance and Vital Statistics
Sebastián Rulli has medium-length light brown hair and green eyes. He stands at a height of 6ft 2ins (1.87m), while his weight is around 183lbs (83kgs). Information about his vital statistics and biceps size isn't available; his shoe size is 12 (US).
He's known for being a gym addict and having an athletic body, and as one of the co-founders of the PUR3 L1FE nutrition.
Personal Life
After several years of dating, Sebastián Rulli tied the knot with famous Argentine actress Cecilia Galeano at a private ceremony on 31 December 2007. They welcomed their son they named Santiago Rulli Galliano on 15 January 2010, but went their separate ways in the next year. Following the divorce, Sebastián went on to date Mexican actress Aracely Arámbula, a romance which lasted until the summer of 2013. He then started dating his "Lo Que La Vida Me Robó" co-star Angelique Boyer in 2014, and are apparently still together – aAlthough they have married several times on screen, Sebastián and Angelique haven't married in real life. The couple has no children.