• Jessica Cediel is a Colombian-born TV presenter, model, actress, and influencer
• She is best known for hosting the reality TV show "El Gordo Y La Flaca" and appearing in the TV show "Bravissimo"
• She has a Bachelor's degree in Social Communication and Journalism, and has made appearances in telenovelas, music videos, and movies
• In 2015 she interviewed Tom Cruise, and has 8.3 million followers on Instagram
• Her net worth is estimated to be around $1.8 million as of mid-2021.
Jessica Cediel is a Colombian-born TV presenter, model, actress, and influencer. She's grabbed attention with her stunning looks and charisma. She is currently based in Miami, Florida USA,  and is probably best known for hosting the reality TV show entitled "El Gordo Y La Flaca", and for appearing in the TV show "Bravissimo".
Early life, family, educational background
Jessica Eliana Cediel Silva was born on 4 April 1982, in Bogota, Columbia, to mother Virginia (born Virginia Silva) and father Alfonso Cediel. Young Jessica grew up in a religious, Christian home with two sisters, Melissa and Virginia.
Jessica loved acting and dancing as a child, and went to numerous dancing classes. Jessica attended a local high school, and after matriculating enrolled at the University of La Sabana, in Bogota, and while there won the title of Miss Bogota. She later graduated with a Bachelor's degree in Social Communiacation and Journalism.
Career
Early Career
Upon her graduation, Jessica started working as a model, appearing in several TV commercials, magazines such as Paparazzi, and modeling for numerous lingerie brands. As her popularity grew, so did her opportunities, and in 2002 she got a job on the local television network City TV, and worked there for five years as a host of the entertainment show "Bravissimo".
In 2007 she switched to RCN Television and worked as a host on a variety of shows. Her first job was hosting the show "Muy Buenas Dias", after that she worked on the show "Nuestra Semana, Nuestra Tele", and finally on "Estilo RCN".
In 2014 she had a job offer from Univision, an American-Spanish television network, which she accepted, and moved to Miami. Her first assignment was on the show entitled "El Gordo Y La Flaca" ("The Fat Man and The Skinny Woman"), then in the following year she switched over to hosting "Premios Juventud", and the gossip show "Sal Y Pimienta" ("Salt and Pepper"). Her most recent works include the show "Exatlón Estados Unidos" ("Exathlon United States") and "La Voz U.S.", which she is working on right now; it's an American singing competition made for Latino singers over the age of 18, and is airing on Telemundo.
Acting
Aside from hosting and modeling, Jessica has tried her luck in acting. She's had several roles in telenovelas, with the first she appeared in being "Hasta Que La Pata Nos Separe". After that, she played in the "Historias Classificadas", and appeared as Maria in the show "Todos Para Uno", which both came out in 2014. In 2017 she appeared in the music video for the song "Imitadora" by Romeo Santos, at the start of a big year for Jessica's movie career, as she had her first movie role as the character Lamia in the comedy "Una Comedia Macabra"("The Macabre Comedy"), then had her first voice acting job, lending her voice to Yayita in the animated movie "Condorito: The Movie".
She next played Antonia Ramirez in the Peruvan comedy movie entitled "Nadie Saben Para Qian Trabaja"("Nobody Knows Who She Works For"). Jessica's latest role was as Fiorella Ferrara, the recurring character in the comedy TV show "Betty en NY".
Awards
In 2012, Jessica was nominated for and won the award for the Best Entertainment Presenter for her work on "Nuestra Semana, Nuestra Tele". In 2014 she was nominated again for the same award, this time for her work on the RCN's "Style".
Personal life, boyfriend(s)
Jessica is very protective of her personal life and relationships, especially the romantic ones. Once she uploaded a picture of herself holding an unknown man's hand, but later deleted it, as her fans were getting very interested and started investigating.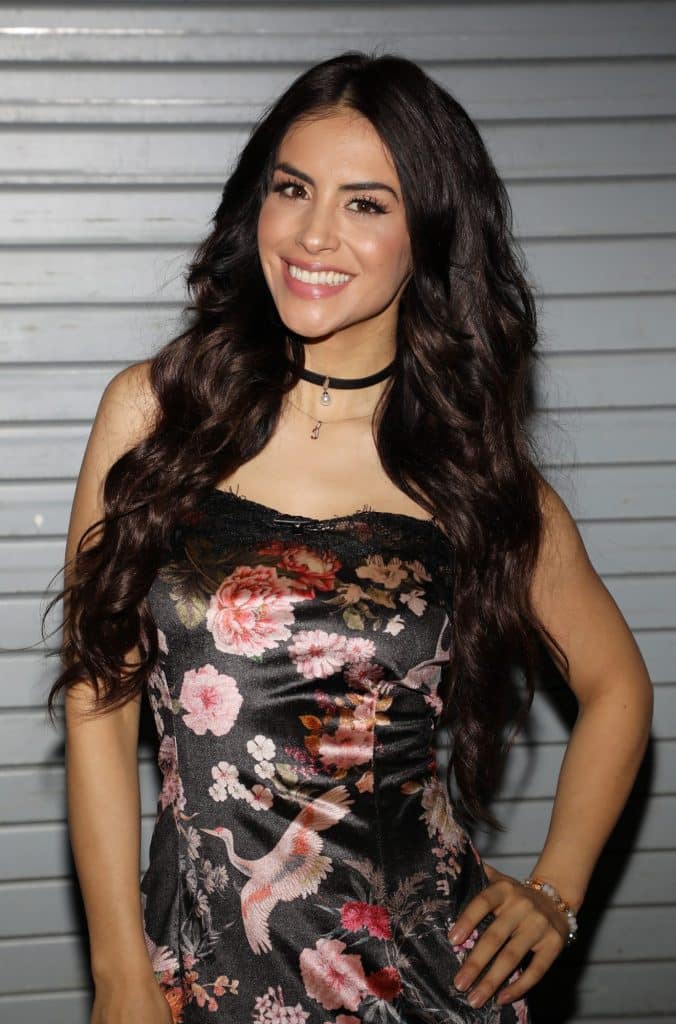 When it comes to her past relationships, it is known that she dated the pop star Pipe Bueno back in Columbia. She said that they were madly in love, but split up in 2014 when she moved to the US, because they couldn't handle the long-distance relationship. There is speculation that she is in a relationship with the American-Mexican boxer Jessie Vargas; they met in November 2016 in Miami, when she interviewed him before his match. The couple is rumored to be living in Mexico at the moment, however, in an interview she did for La W Radio Jessica disputed the rumors, saying that she's currently single, and ready to love again, also said that she would love to have children soon.
Like many celebrities, and people who came from nothing and made something big for themselves, Jessica has been a victim of cyberbullying.
On numerous occasions, she has been a victim to trolls and a target of bullies, but she's made it her mission, in a way, to fight that and inspire young people to not let others' hate affect them.
In 2015, Jessica interviewed Tom Cruise while he was promoting his new movie "Mission Impossible: Rogue Nation". That was the first time they met, and reportedly they hit it off immediately. Tom was openly very flirty towards Jessica, and kissed her on the cheek. The two took a picture together and talked for about ten minutes. They apparently exchanged 'phone numbers later that night, but it's unknown if the two stayed in touch after that.
Hobbies, favorite things, and interesting facts
Jessica also tried her hand in the cosmetic industry, producing and owning a small cosmetic line called "J Cediel Beauty", and selling lip boosters; at the moment they can only be purchased in Columbia.
She is also a trained dancer, but is currently focused on her TV career.
Jessica is very active on social media, and has gathered an immense following on her Instagram account with over 8.3 million followers, while she's also active on Twitter, on which she has five million followers. Her Facebook page also counts over a million fans.
Appearance, clothing style
Jessica is 5ft 3ins (162cm) tall and weighs about 115lbs (52kgs). Her small frame and vital statistics of 36-24-37 give her the ultimate bombshell figure. She has stunning dark brown long hair and bright brown eyes.
As someone whose physical appearance is among the most important assets in her career, Jessica has had a troubled relationship with her body image.
Even though she is naturally blessed with a pretty face and a nice figure, she's undergone a couple of plastic surgery procedures. The first was an eyebrow lift and buttocks injections, the latter proving to do her more harm than good, as it was not done properly, and she was left with black marks and scars. Jessica had to have more surgery to fix the damage. She sued her surgeon for 400 million Pesos, but it's not known how the process ended.
Net worth and salary
It's hard to define Jessica's main source of income because she has had many job-related endeavors. Her annual income is estimated to be around $200,000, and her net worth around $1.8 million as of mid-2021.