• Jordana Spiro is an American award-winning actress, producer, screenwriter and director.
• She is best known for her roles in My Boys, Ozark, The Good Wife and Blindspot
• She was born in Manhattan, New York to Jewish/German Jewish and Irish-English parents
• She studied acting at New York's Circle in the Square Theatre School and Royal Academy of Dramatic Art
• She is married with a daughter and has an estimated net worth of $2 million.
Who is Jordana Spiro?
Jordana Spiro is an American award-winning actress, producer, screenwriter and director, who is best known to the world as P.J. Franklin in the TV series "My Boys" (2006-2010), and also as Rachel in the TV crime-drama series "Ozark" (2017-2018), among various other roles that she's secured so far in her career.
Age, Early Life, Parents, and Education
Jordana Ariel Spiro was born on 12 April 1977 under the Aries zodiac sign, in Manhattan, New York City USA, to Harry Spiro Jr. and his wife Brigitte. Of Russian Jewish/German Jewish ancestry from her father's side, and Irish-English through her mother, Jordana is one of five children, and spent her childhood in New York City with her three sisters and a brother.
Raised as Jewish, Jordana studied acting at New York's Circle in the Square Theatre School and the Odyssey Theatre in Los Angeles. Furthermore, she briefly attended the Royal Academy of Dramatic Art (RADA) IN London, England. but obtained a Master of Fine Arts degree in filmmaking from Columbia University, New York in 2015.
Career Beginnings
Jordana's career started in the mid- '90s, with the role of Chase in the TV series "Maybe This Time" (1995), while in 1996 she had a minor role in the television movie "Her Last Chance", which starred Kellie Martin, Jonathan Brandis, and Devon Odessa. The same year, Jordana appeared in the television movie "If These Walls Could Talk", then in 1997 in an episode of the TV series "Buffy the Vampire Slayer".
Before the end of the decade, Jordana also appeared in her first film role as Reece in the horror film "From Dusk Till Dawn 3: The Hangman's Daughter".
Rise to Prominence
She started the new millennium with the part of Brandi Thorson in the TV action crime-drama series "The Huntress", in which she starred with James Remar and Annette O'Toole. In the next few years, Jordana featured as a guest star in several TV series, including "Any Day Now", "Undressed", and "CSI: NY", while she also portrayed Lt., Catherine Graves, in the TV series "JAG" (2005).
In 2006 she was cast in her first major role, as P.J. Franklin a twenty-something old sports reporter, who is seeking a romantic relationship in a world dominated by her male friends, and starred in all 49 episodes of the popular TV series, alongside Kyle Howard, Reid Scott, and Michael Bunin, among others.
She worked on several other projects while on the set of "My Boys", including the romantic drama film "Playas Ball", then the action thriller film "Living & Dying", with Edward Furlong, Arnold Vosloo, and Michael Madsen in the lead roles.
In 2011 she was Rachael Miller in the TV comedy crime-drama series "Harry's Law" (2011), starring Kathy Bates, Nate Corddry, and Christopher McDonald, and the same year guest-starred in the TV series "Dexter". From 2012 to 2013 she played Dr. Grace Devlin in the TV crime-drama series "The Mob Doctor", then in 2013 and 2014 she was Detective Jenna Villette in four episodes of the popular TV series "The Good Wife".
Jordana continued with roles in television series, and in 2015 and 2016 featured in the TV series "Royal Pains", and also in 2015 she was selected for the recurring part of Sarah in the TV series "Blindspot", appearing in 11 episodes until 2020.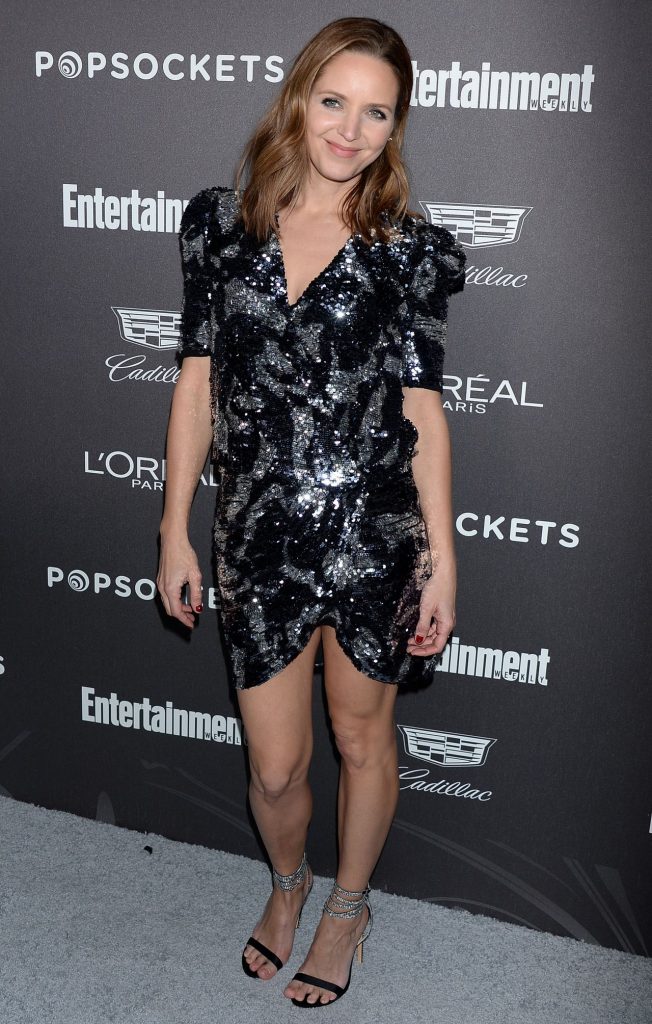 From 2017 to 2018, she was a main character in the TV series "Ozark", sharing the screen with Jason Bateman, Laura Linney, and Sofia Hublitz.
In recent years, Jordana featured in the film "To the Stars" (2019), while in 2021 she starred in the horror film "Fear Street Part 1: 1994", based on the books of the same name, and will feature in the sequels "Fear Street Part Two: 1978" and "Fear Street Part Three: 1966"; both are completed, and awaiting released late in 2021.
Furthermore, she is also working on the comedy-drama film "Small Engine Repair", which is completed and waiting for an official release date, while she is also set to star in the television drama movie "Vegas High", which is now in pre-production.
Producer, Writer, Director
In addition to her work as an actress, Jordana has become an accomplished writer, producer and director. Her debut was the short film "The Off Track", on which she worked as both producer and director in 2009, while the following year she produced and directed the film "Exit the Castle". In 2012 she co-wrote, directed and produced the short film "Skin", for which she won Best Director for a Short Film at the Downtown Film Festival Los Angeles, and Best Short film at the Fort Myers Film Festival. Her first feature film was the drama "Night Comes On", which she wrote, produced and directed, and which won a number of accolades at various film festivals, including the Lighthouse International Film Festival.
Personal Life, Dating, Husband, Children
When it comes to her personal life, Jordana is a married woman – her husband is Matthew Spitzer, who is a practicing doctor, specialized in patients who require urgent care. There is no information about when the couple married, though on 18 January 2018 she posted a picture on her Instagram account wishing a happy anniversary. The couple has a daughter together, born in late 2014.
Net Worth
As of mid- 2021, Jordana Spiro's net worth has been estimated to be over $2 million, earned through her successful career as an actress, producer, writer and directorl, during which she has appeared in more than 50 film and TV titles.
Appearance and Vital Statistics
This prominent actress has blonde hair and blue eyes. She stands at a height of 5ft 7ins (1.7m), weighs approximately 119lbs (54kgs), with vital statistics of 34-24-33, bra size 38B and shoe size 8.
Hobbies, Interests, and Trivia
In addition to acting, Jordana has developed a few other interests, including a knack for photography – she often takes pictures of various landscapes she visits on her travels, which is yet another of her hobbies, as she enjoys visiting exotic destinations – she's shared plenty of pictures on her official Instagram account.
She is also involved in a lot of charity work, including spending three months in Tanzania, where she taught English to Tanzanian village kids.