• Bonnie Bedelia Culkin is an American actress, born in New York City USA in 1948.
• She is best known for her portrayal of Shirley Muldowney in the 1983 biographical romantic drama "Heart Like a Wheel".
• She has appeared in over 90 movies and TV series, including "The Division" (2001-2004) and "Parenthood" (2010-2015).
• Bonnie Bedelia has been nominated for eight awards and has won three.
• She is 73 years old, 5ft 4ins (1.63m) tall and has an estimated net worth of over $2 million.
Who is Bonnie Bedelia?
Bonnie Bedelia Culkin was born in New York City USA, on 25 March 1948 – her zodiac sign is Aries and she holds American nationality. She's an actress who's probably still known best for her portrayal of the lead character Shirley Muldowney in the 1983 biographical romantic drama "Heart Like a Wheel", written by Joan McCall and Ken Friedman, directed by Jonathan Kaplan, and which also starred Beau Bridges and Bruce Barlow. It follows Shirley who wants to become the first female top-fuel drag racer – the movie was nominated for four awards including an Oscar.
Early life and education
Bonnie was raised in Manhattan, New York City alongside her two brothers and a sister, by their father Philip Harley Culkin who worked in the public relations field, and their mother Marian Ethel (nee Wagner), who was a writer and an editor.
Her brother Kit Culkin's a stage actor, while his children Macaulay, Kieran and Rory Culkin are all actors.
Bonnie had a somewhat rough childhood as Philip's company went bankrupt, and the family faced financial problems. In 1962 when she was 14, her mother died, then her father died a couple of years later. Bonnie found comfort in dancing, especially ballet, which she practiced at The School of American Ballet. She attended a local high school from which she matriculated in 1966, and Bonnie then enrolled at HB Studio, from which she obtained her Bachelor of Arts degree in acting in 1970.
Roles in TV series
Bonnie has been credited with appearing in around 90 movies and TV series, and we're about to mention some of her most notable performances in this article.
She launched her acting career aged eight, with her portrayal of Clara in the episode "Nutcracker" of the crime comedy "Playhouse 90". Her next role came when she played Linda Stuart in the episode "The $5.98 Dress" of the drama "East Side/West Side". Bonnie gained recognition aged 15, when she played the supporting character Sandy Porter in 13 episodes of the romantic drama "Love of Life" created by Roy Winsor, and which starred Audrey Peters, Rom Tomme and Peggy McCay. The series aired from 1951 to 1980 numbering 3,680 episodes, while it only won two of the ten awards it was nominated for.
Bonnie then made a guest appearance in an episode of various series, while a couple of her following supporting and lead roles were in the 1974 adventure drama "The New Land" (lead), the 1979 horror mini-series "Salem's Lot" (supporting), and the 1993 adventure science fiction mini-series "The Fire Next Time" (lead).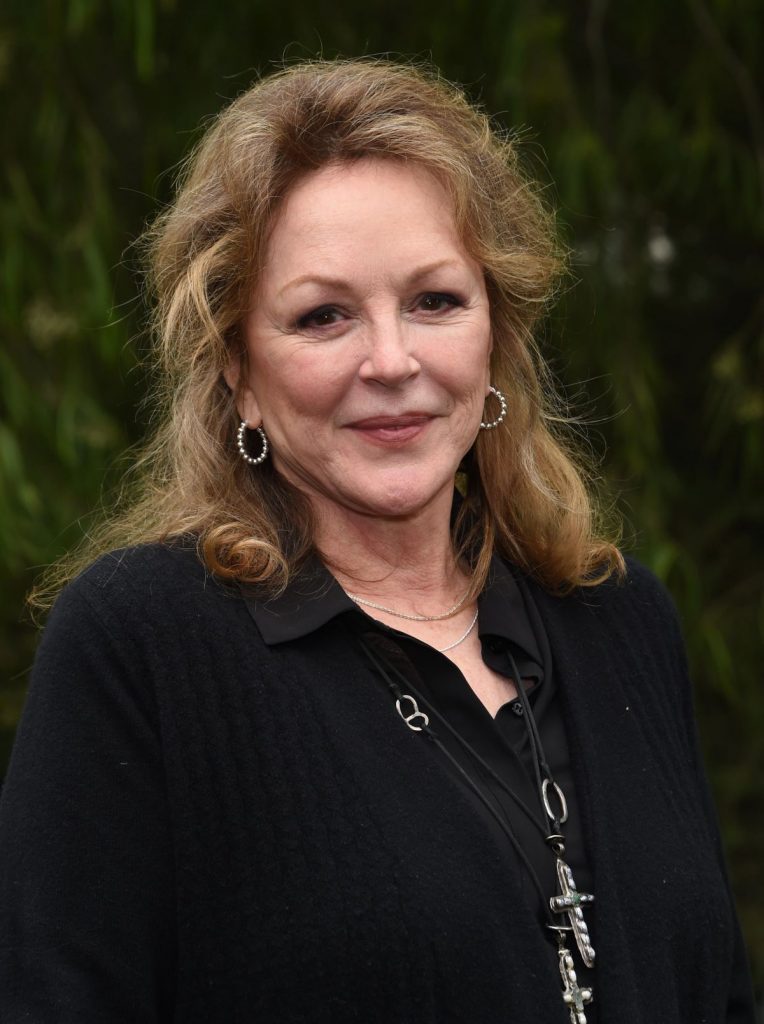 From 2001 to 2004, Bonnie played Captain Kate McCafferty, one of the main characters in all 88 episodes of the mystery crime drama "The Division", created by Deborah Joy LeVine, and which also starred Nancy McKeon and Lisa Vidal. The series follows five female police officers working in San Francisco, and it won six of the 12 awards it was nominated for. The year 2008 saw Bonnie play Latrelle Williamson in the comedy "Sordid Lives: The Series", then from 2010 to 2015 she starred as Camille Braverman in all 103 episodes of the hit comedy drama "Parenthood", created by Jason Katims, and which also starred Dax Shepard, Lauren Graham and Peter Krause. The series follows the lives of the Braverman family, and it was nominated for 54 awards, winning 15.
Two of Bonnie's most recent roles in TV series have been in five episodes of the mystery action drama "Designated Survivor" in 2017, and the 2019 episode "What Secrets" of the thriller drama "What/If".
Roles in movies
Bonnie made her debut film appearance with her portrayal of Annie Burke in the 1969 romantic action drama "The Gypsy Moths", which was quite popular, and she then played supporting characters in various critically acclaimed movies, such as the 1969 drama "They Shoot Horses, Don't They?", the 1978 mystery thriller comedy "The Big Fix", and the 1986 romantic fantasy drama "The Boy Who Could Fly".
In 1987, she was cast to play Lady with Gum in Hair in the fantasy comedy "Like Father Like Son" written by Lorne Cameron, directed by Rod Daniel, and which starred Dudley Moore, Kirk Cameron and Margaret Colin. The film follows a doctor who accidentally creates a potion which switches his and his son's personalities; it won two awards.
Probably the most popular movie in which Bonnie has appeared was the 1988 action thriller "Die Hard", which starred Bruce Willis, Bonnie and Alan Rickman, and follows a New York Police Department officer who's trying to rescue his wife and other people held hostage during Christmas by several German terrorists in Los Angeles, California. The movie's been ranked amongst the best 150 of all time, and it won eight of the 14 awards it was nominated for, including four Oscar nominations. Bonnie reprised her role in the 1990 "Die Hard 2".
Some of her following notable performances were in the 1993 crime fantasy drama "Needful Things", the 1999 crime thriller drama "Gloria", and the 1999 comedy "Anywhere But Here".
After appearing in many mediocre movies which failed to attract any attention, Bonnie was invited to play the lead character Latrelle in the 2017 comedy "A Very Sordid Wedding", written and directed by Del Shores, and which also starred Caroline Rhea and Leslie Jordan. It follows two sisters and their aunt who are protesting against their church's 'anti-equality revival', because one of the sisters' sons is gay – the film won nine awards.
Three of Bonnie's most recent movie roles have been in the 2018 romantic drama "Christmas on the Coast", the 2019 thriller "A Stone in the Water", and the 2021 drama "Violet".
Other credits
Bonnie has been credited with singing the song "The Best Things in Life Are Free" in the 1969 movie "They Shoot Horses, Don't They?"
Happy Birthday Bonnie Bedelia! You know Bonnie from Salem's Lot, Die Hard, Needful Things, and tons of others! Happy Birthday Bonnie!!

Posted by Just Jen on Friday, March 25, 2016
She has been featured in a couple of documentaries, such as the 1990 short film "The Making of 'Die Hard 2'", the 2007 movie "At Lionhead", and the 2010 series "Infanity".
Bonnie has made a guest appearance in various talk-shows, such as "The Morning Program", "The Tonight Show Starring Johnny Carson", and "Home & Family".
Awards and nominations
Bonnie has been nominated for eight awards winning three: a 1999 Lone Star Film & Television Award for Best TV Actress for her performance in the movie "To Live Again", a 2012 Ojai Film Festival Lifetime Achievement Award, and a 2017 FilmOut San Diego Festival Award for Best Actress for "A Very Sordid Wedding".
Amongst her award nominations are a 1984 Golden Globe for Best Performance by an Actress in a Motion Picture – Drama for "Heart Like a Wheel", a 1994 Primetime Emmy for Outstanding Guest Actress in a Drama Series for "Fallen Angels", and a 2000 Daytime Emmy for Outstanding Performer in a Children's Special for "Locked in Silence".
Love life and relationships
Bonnie has married four times, twice to the same man. On 15 April 1969, she exchanged vows with the American film writer and director Ken Luber, who's probably known best for having directed the 1973 movie "Howzer". Bonnie gave birth to their son Uri in 1970, and their second son Jonah in 1976 – according to various sources, Bonnie and Ken divorced a year before the birth of their son Jonah. For a couple of months in 1975, she was married to the film actor and writer James Telfer.
As soon as their divorce was finalized, she once again exchanged vows with Ken Luber, but they divorced again in 1990.
Since 1995, Bonnie has been married to Michael MacRae, who's an American actor probably still known best for his portrayal of District Manager Zete in the action science fiction adventure movie "Battlefield Earth". The two don't have children together.
Bonnie was also once in a relationship with the American actor and screenwriter Peter Riegert. As of March 2021, she's married to her third different husband Michael MacRae, and has two children with her first and third husband Ken Luber.
Hobbies and other interests
Bonnie's a huge fan of books, and has read numerous since her early teenage years – her favorite is "Sophie's Choice" by William Styron.
She's keen on travelling, and has been all around the world to shoot for her movies and TV series, while she's also travelled solely for pleasure. Some of Bonnie's favorite countries to visit are Greece, Italy and Japan.
She's a lover of animals, and has been a supporter of the organization People for the Ethical Treatment of Animals (PETA) for many years now.
Bonnie's an optimist, and is said to be a very outgoing and funny person. She also believes that age itself meand nothing, and that one is as old as he/she feels.
She has her own favorite actors and actresses, some of whom are Eddie Redmayne, Kate Winslet and Meryl Streep, and a couple of her favorite movies are "Les Miserable", "Titanic" and "Kramer vs. Kramer".
Age, height and net worth
Bonnie's age is 73. She has brown hair and brown eyes, her height is 5ft 4ins (1.63m) and she weighs around 115lbs (52kgs).
As of March 2021, her net worth has been estimated at over $2 million.