• Josh Stewart is an American actor
• He was born in Diana, West Virginia and studied at West Virginia University
• He is known for his roles in Dirt, The Dark Knight Rises, The Punisher and Transcendence
• He was married to Deanna Brigidi from 2007 to 2016 and is currently married to Alexa Davalos
• His hobbies include working out, boxing, snowboarding, carpentry and woodworking
Who is Josh Stewart?
Josh Stewart is an American actor, probably still best known to the world as Holt McLaren in the TV series "Dirt" (2007-2008), and as Barsad in the film "The Dark Knight Rises" (2012), among numerous other roles that he has secured so far in his career.
Josh Stewart Biography: Early Life, Parents, and Education
Joshua Regnall Stewart was born on 6 February 1977 under the Aquarius zodiac sign, in Diana, West Virginia USA. He is the son of Charles Regnall Stewart, a high school physical education teacher but also a pastor at the redeeming Grace Baptist Church in Webster Springs, and his wife Margie, who is a sixth-grade teacher at Webster Springs Elementary.
He went to Webster County High School, and after matriculating enrolled at West Virginia Wesleyan College, but later transferred to West Virginia University, where he studied business. Once he obtained his degree, Josh moved to New York to pursue a career in acting.
Career Beginnings
Josh became interested in acting while still in West Virginia, and joined the local Landmark Theatre in Sutton. Once he moved to New York City, he joined the T. Schreiber studio where he studied acting, and before making his on-screen debut, Josh featured in several plays, including "Light Bulb" and "Beacon", among others.
He made his on-screen debut in 2003 with the role of Bill Jenkins in the TV western drama film "Then Came Jones", while in 2004 he was chosen for his first major role, as Brendan Finney in the TV crime-drama series "Third Watch". In 2006 he made his debut big screen appearance when he starred in the drama film "Lenexa, 1 Mile", and continued on with film roles, first as Monk in the action crime-thriller "Bobby Z", with Paul Walker, Laurence Fishburne, and Olivia Wilde in the lead roles, and then as Tommy in the sci-fi horror-thriller "Jekyll", starring Matt Keeslar, Jonathan Silverman, and Alanna Ubach.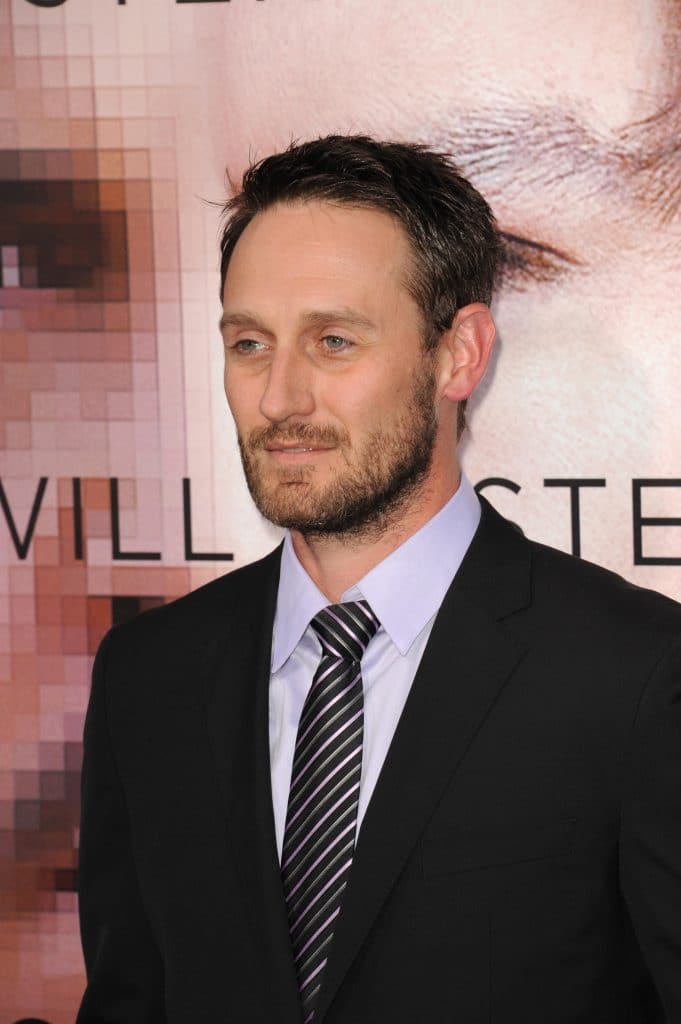 Rise to Prominence
Josh was making his way up the ladder in Hollywood, and in 2007 reached stardom with the role of Holt McLaren in the TV drama series "Dirt" (2007-2008). He continued with the role of Mr. Draper in the horror thriller-drama film "The Haunting of Molly Hartley" in 2008, while also appeared in the Academy Award-winning romantic fantasy-drama film "The Curious Case of Benjamin Button", with Brad Pitt, Cate Blanchet and Tilda Swinton. In 2009, Josh starred as Arkin in the horror-thriller film "The Collector", a role he reprised in the sequel "The Collection" in 2012.
From 2010 to 2011 he portrayed Joshua in ABC TV's series "No Ordinary Family", and the next year played another popular role as Barsad in the action-adventure film "The Dark Knight Rises", starring Christian Bale, Tom Hardy and Anne Hathaway, while in 2013, he co-starred in the thriller film "Alpha Alert", with Jennifer Morrison and James Frain.
Continued Success and Recent Work
In 2014, Josh appeared in the sci-fi action-drama film "Transcendence", starring Johnny Depp, Rebecca Hall and Morgan Freeman, while he was also the voice of CASE in the sci-fi adventure drama film "Interstellar", with Matthew McConaughey, Anne Hathaway and Jessica Chastain as the main stars of the film.
In 2016 he appeared in the historical action-drama film "The Finest Hours", starred in the horror crime-drama film "Cold Moon" with Candy Clark and Robbie Kay, and then had another lead role, this time in the horror-thriller film "The Neighbor", all in 2016.
He continued with film roles, as he played Dick North in "War Machine", then portrayed Solotov in the TV series "Shooter" (2017-2018), while later in 2018 appearing in the horror mystery-thriller film "Insidious: The Last Key", starring Lin Shaye, Leigh Whannell and Angus Sampson. He continued with roles in horror films, first the lead role in the horror-thriller "Malicious" with Bojana Novakovic and Delroy Lindo, and then in a supporting role in the film "Discarnate", which starred Thomas Kretschmann, Nadine Velasquez and Bex Taylor-Klaus.
He had a few successful appearances in 2019, including as John Pilgrim in the TV series "The Punisher", and after this as Dan in the drama film "The Mustang". Furthermore, Josh lent his voice to the needs of the Academy Award-winning sci-fi action thriller film "Tenet" (2020), starring John David Washington and Robert Pattison, while in 2021 he guest-starred in the TV comedy crime-drama series "The Rookie". Also, it was announced that he will star as Arkin for the third time in the new installment of the popular film series "Collector", entitled "The Collected", although it's uncertain whether the film will happen or not due to creative disinterest.
Writer and Director
In addition to his work as an actor, Josh is also an acclaimed writer and director.
His debut film was the horror mystery-thriller "The Hunted", released in 201, in which he also starred alongside Skipp Sudduth and Katherine Von Till. Six years later, Josh wrote and directed his second feature, the drama film "Back Fork", in which he also starred.
Personal Life, Dating, Marriage, Children
Josh was married to Deanna Brigidi, a casting director from 2007 to 2016, with whom he has a daughter Ryan Justine and a son River Jacob. They separated in 2014 and the divorce was finalized in 2016.
In 2019, Josh married for the second time; he met his future wife, actress Alexa Davalos while working on the TV series "The Punisher", and they married on 19 May.
Back in February 2012, Josh went into cardiac arrest after salmonella was activated in his organisms; his then-wife performed CPR for a few minutes before the arrival of the paramedics. Once the ambulance came he was shocked back to life and is now living with a cardioverter-defibrillator implanted in his chest.
Net Worth
As of mid- 2021, Josh Stewart's net worth has been estimated to be around $1.5 million, earned largely through his successful career as an actor, during which he has appeared in more than 45 film and TV titles.
Appearance and Vital Statistics
The popular actor has brown hair and blue eyes, stands at a height of 5ft 10ins (1.78m), while he weighs approximately 176lbs (80kgs). His vital statistics are 42-36-16.
Hobbies and Interests
Josh is a pretty active guy – he works out regularly, and is involved in few sports including boxing, and is also a competitive snowboarder.
Josh also enjoys working as a carpenter, building various things such as chairs, dining room tables, and furniture for children's rooms.