• Julio Macias is an actor, film producer, and writer, known for his role in the Netflix comedy series "On My Block".
• He was born and raised in Mexico City, and attended college in the US.
• He has appeared in numerous movies and TV series, including "Por Sofia", "Jane the Virgin", and "Selena: The Series".
• He has produced and written several movies, and is married to make-up artist Shannon Schotter.
• He is 30 years old and has a net worth of over $300,000.
Who is Julio Macias?
Julio Arturo Macias was born in Mexico City, on 20 March 1990 – his zodiac sign is Pisces and he holds both American and Mexican nationality. He is an actor, film producer and writer, who is perhaps known best for his portrayal of Oscar 'Spooky' Diaz in the Netflix comedy series "On My Block", which starred Sierra Capri, Jason Genao and Brett Gray, and follows four high school friends as they navigate through life. It aired from 2018 to 2020, and won one award out of the nine it was nominated for.
Early life, family and education
Julio spent his early years in Mexico City, where he was raised an only child by his mother Aida Lourdes Marcias, and father whose name isn't known; his parents were the owners of a movie and TV series dubbing company in Mexico City, which is how Julio became interested in acting as a child.
The family eventually moved to the US, and Julio attended a local high school in Los Angeles, California. Upon matriculating in 2008, he enrolled at the University of California, Los Angeles from which he obtained his Bachelor of Arts degree in theatre in 2011. Julio then moved to New York to attend the Square Theatre School.
Roles in movies
Julio made his debut film appearance in 2011, with a lead role in the short comedy "Crazy Bastard" written and directed by Naresh Kumar Kc, and the same year saw him appear in three other short films: "Hypermetropia", "The Strange Case of La Blanca Mujer" and "The Show Must Go On".
In 2011 as well, Julio portrayed the supporting character White in the short action film "Versus", which starred Leonor Beleza and Alexander J. Farrell, and he then starred in the short romantic drama "Keep the Hate Forever". The following years saw him appear only in shorts, such as the 2012 "Blind Alley", and in 2013 "The Universe of the Little Things You Live In" and "Tempo".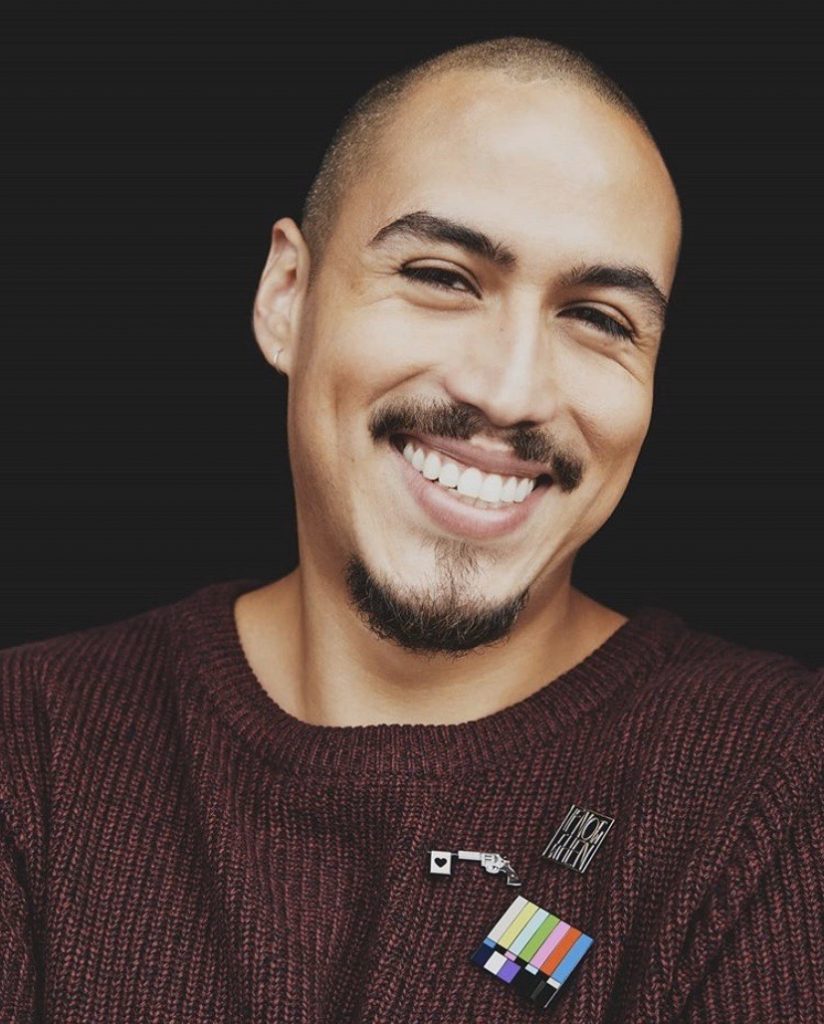 He went on to play the main character Guy in the short comedy "Cupid Is Full of Shit", and then also starred in the short action "Blazed to the Future" and the short romantic drama "The Lonely Walk", none of which attracted much attention.
After appearing in several other short movies, Julio was invited to portray Luis in his first feature film, the 2016 drama "Por Sofia", written and directed by Alfredo Ibarra, and which starred Lavinia Postolache, Patricia Ponce de Leon and Nathalia Hencker. It follows Alexa who returns to Los Angeles to avenge her mother 20 years after she watched a man kill her. In the same year, Julio portrayed Billetin in the comedy "SinVerguenzas" which follows two thieves who, instead of robbing a lunch truck, end up robbing a mafia boss and now have to find a way to stay alive.
Julio's most recent role in a movie has been in the 2021 short musical "Unbound", and he has recently been cast to appear in the upcoming short comedy "Little Goose", and the horror thriller "The Last Boat to Alcatraz".
Roles in TV series
Julio made his debut TV series appearance in 2014, when he portrayed Poncho in five episodes of the comedy mini-series "La Vida es Como el Cine", but which failed to attract any attention. In 2016, he guest starred as Canz in the episode "The Diss Track" of the family comedy "Game Shakers".
The year 2018 saw him appear in the episode "Chapter Seventy-Seven" of the critically acclaimed comedy "Jane the Virgin", which starred Gina Rodriguez, Andrea Navedo and Yael Grobglas, and follows a Catholic woman who finds out that she was born thanks to artificial insemination.
The series aired from 2014 to 2019, and won 21 awards including a Golden Globe while it was nominated for 70 other awards. In 2019, Julio appeared in the episode "Fallen" of the action adventure crime "S. W. A. T.", which was also popular but failed to win any awards.
His most recent role in a TV series has been in six 2020 episodes of the biographical musical drama "Selena: The Series", which follows Selena whose dreams come true after she becomes a famous singer.
Other credits
Julio has been credited with producing 12 movies, all short except for one. He starred in most of the movies he's produced, including "Cupid Is Full of Shit", "Blazed to the Future" and "The Lonely Walk". The only non-short film which he's produced was the 2016 drama "Por Sofia".
He has nine writing credits too, all short movies, including the 2014 "Baby Talk" and "Processing", and the 2021 "Unbound".
He has worked as an editor on the shorts "Blazed to the Future II" (which he also directed) and "Unbound".
Julio appeared in three talk-shows in 2019: "Noches con Platanito", "The Chuey Martinez Show" and "Red Carpet Report".
Awards and nominations
Julio has been nominated for two awards in 2019 and 2020, for an Imagen Foundation Award for Best Supporting Actor – Television for his performance in the series "On My Block".
Love life and wife
Julio began dating his other half Shannon Schotter in 2014, and the two could've since been seen attending most of Julio's events together. They exchanged vows on 15 June 2018, and it appears as Julio and Shannon have decided not to have children straight away (or maybe at all) but to rather focus on their careers.
Shannon is a make-up artist, producer and actress, who has worked in the make-up department of around 30 movies, with some of the most popular among these being the 2014 "Voodoo Possession", the 2016 "No Summer for You", and the 2018 "Discarnate". Her only two acting credits are the movies "Voodoo Possession" and "Blazed to the Future II".
Julio hasn't mentioned any other girls he has perhaps dated, so as of February 2021, he is married to Shannon Schotter; they don't have children.
Hobbies and other interests
Julio likes to listen to music, and has been to numerous festivals and concerts. He once wanted to become a rapper, but then chose to dedicate his time solely to acting, but can play the guitar.
Julio is keen on travelling, and his career in entertainment has taken him to a couple of US states such as Arizona, Texas and Ohio, and he has also been to the South American countries of Brazil and Argentina.
New Day • New Year!

GET THE FUCK UP & Let's make 2021 everything that other "year" could have been 🤘🏽 pic.twitter.com/AD5UV3dzWV

— Julio Macias (@AJulioMacias) January 1, 2021
He is a lover of animals, and has a pet dog and a pet cat, while his favorite animals are tigers.
Julio is physically very active, and exercises at the gym several times each week, thus his muscular body.
In his spare time he enjoys watching Hollywood movies, and his favorite actor and actress are Vin Diesel and Michelle Rodriguez, while his favorite films include "The Fast and the Furious", "Pitch Black" and "Avatar".
Age, height and net worth
Julio is 30 years old. He has short brown hair and brown eyes, his height is 6ft 1ins (1.85m) and he weighs around 180lbs (81kgs).
As of February 2021, his net worth has been estimated at over $300,000.