• Karan Soni is an American-Indian actor born in New Delhi, India in 1989
• He is best known for his portrayal of Dopinder in the 2016 film "Deadpool" and its 2018 sequel
• He studied at the University of Southern California and has close to 80 acting credits
• He is believed to be single, has a passion for travelling, and loves animals
• His estimated net worth is over $2 million
Who is Karan Soni?
Karan Soni was born in New Delhi, India, on 8 January 1989 – his zodiac sign is Capricorn, and he holds both American and Indian nationality. He's an actor with close to 80 credits to his name, perhaps known best for his portrayal of Dopinder in the critically acclaimed 2016 action adventure comedy film "Deadpool". Directed by Tim Miller, it starred Ryan Reynolds, Morena Baccarin and T. J. Miller, and follows a mercenary who becomes immortal and ugly after a series of experiments were conducted on him. The movie won 28 of the 106 awards for which it was nominated.
Karan reprised his role in the 2018 sequel "Deadpool 2".
Early life and education
Karan was raised in New Delhi by his parents; nothing is known about them, as they prefer to be left out of media. Karan has only explained that his mother is not good with technology, and usually asks him to help her whenever she needs something done on the internet. As he hasn't mentioned having any siblings, it's believed that Karan is an only child.
He was interested in acting while attending an elementary school in New Delhi, during which Karan made his debut TV series appearance in the 2003 crime drama "Crime Patrol". He then enrolled at an international school, and didn't land another role for the following seven years.
Upon matriculating in 2007, Karan moved to the US and enrolled at the University of Southern California, and focused on obtaining a business degree, however, after his professors learned about his dream of becoming a professional actor, they encouraged Karan to audition for various roles. He graduated with a Bachelor of Arts degree in 2010, and then focused entirely on acting.
Roles in movies
Karan made his debut film appearance in 2010, with his portrayal of Kemal in the comedy drama "Kaka Nirvana", and a couple of his following roles were in the 2011 comedy "Worst. Prom. Ever", the 2012 romantic comedy drama "Safety Not Guaranteed", and the 2012 short comedy "Bit by Bit".
The year 2014 saw him play Store Clerk, in the thriller "Supremacy", directed by Deon Taylor, and which starred Joe Anderson, Dawn Olivieri and Derek Luke.
Inspired by true events, the movie follows a white neo-nazi and his girlfriend who have killed a police officer, and have taken hostage an African-American family; the movie won one of the two awards for which it was nominated. In 2015, Karan played Mr. Rooney, in the family adventure comedy "Goosebumps", and the same year saw him appear in the comedy "Any Tom, Dick, or Harry".
In 2016, he portrayed Bennie in the action fantasy comedy "Ghostbusters", directed by Paul Feig, and which starred Melissa McCarthy, Kristen Wiig and Kate McKinnon. Based on the eponymous 1984 movie, it follows four paranormal enthusiasts, as they're trying to stop a ghost invasion. The movie won five of the 29 awards for which it was nominated.
Three of his most recent roles in movies have been in the 2020 animated adventure comedy "Trolls World Tour" (voice role), the 2020 romantic science fiction comedy "Superintelligence", and the 2021 comedy drama "7 Days".
Roles in TV series
In the early 2010s, Karan mostly appear in only an episode of various series, some of the most notable amongst these were the comedy "Are You There, Chelsea?", the mystery science fiction drama "Touch", and the comedy "1600 Penn".
His first supporting role was in 2012, when he played Asheed, in eight episodes of the comedy "Geo's Pizza"; it starred Matt Corboy, Kevin Interdonato and Geo Santini, and follows three friends who have opened a pizzeria. The following year saw Karan star as Nash in the popular comedy "Betas", created by Evan Endicott and Josh Stoddard, and which also starred Joe Dinicol and Jon Daly. It follows four friends who believe that they've cracked an important code on the internet.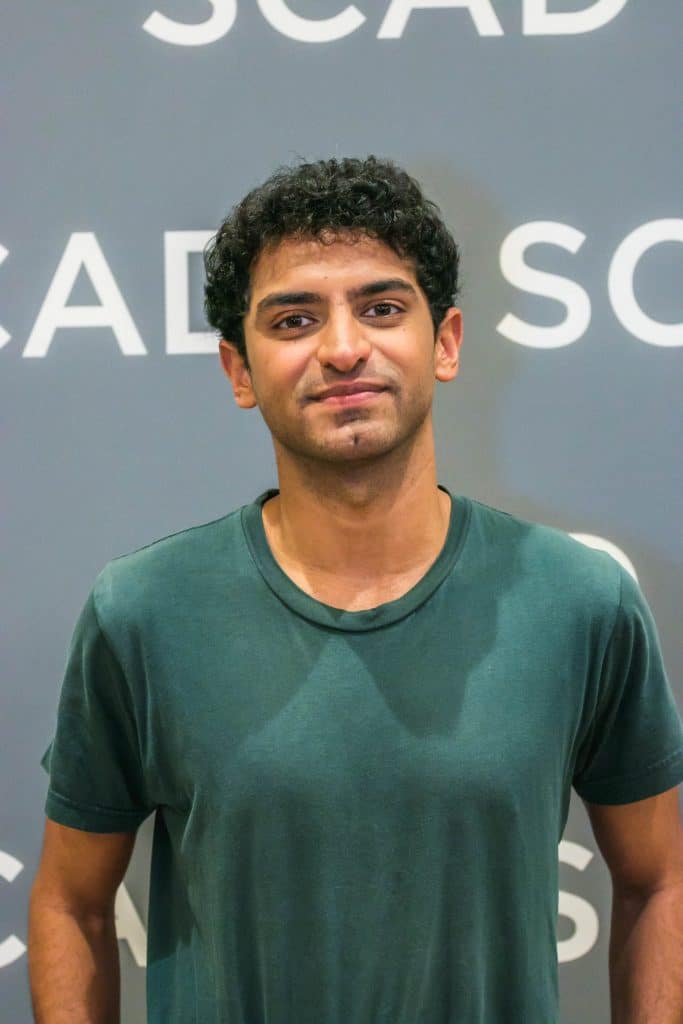 The following years saw Karan appear in an episode or two of various series, including the comedy "Growing Up Fisher", the family science fiction comedy "Mighty Med", and the romantic comedy "Melissa & Joey".
In 2015, we saw him star as Stewart Lipinski in the adventure science fiction comedy "Other Space", created by Paul Feig, it also starred Trace Beaulieu and Eugene Cordero, and follows a young crew who've embarked on a trip into space. A couple of Karan's other lead roles have been in the comedy "Blunt Talk", the animated comedy "Mira, Royal Detective" (voice role) and the fantasy comedy "Miracle Workers".
His most recent TV series role has been his voicing of Jeet Bhatra, in the 2021 comedy podcast "Dark Air with Terry Carnation".
Other credits
In 2013, Karan performed the song "If You Leave Me Now" in the episode "Waiting for a Girl Like You" of the series "Betas".
He directed the 2020 episode "Star Time" of the fantasy comedy series "Room 104".
In 2021, Karan wrote the comedy movie "7 Days", and also received special thanks for the drama film "Language Lessons".
He has made a guest appearance in a number of talk-shows, such as "Backseat Driving", "Celebrity Page" and "Red Carpet Report".
Awards and nominations
Karan has been nominated for only a single award: a 2012 Gotham Independent Film Award for Best Ensemble Performance, for "Safety Not Guaranteed" (shared with colleagues).
Love life and relationships. Is he gay?
Karan is amongst the most secretive of actors, as he hasn't shared the details of any women (or men) whom he has perhaps been with.
This is why there are various rumors circulating the internet, concerning both his sexual orientation and his current relationship status.
Most people believe that Karan has dated various women since the launch of his career, but that he doesn't want to talk about this. There are also some who claim that he has been in a relationship with an Indian woman for over a year now, however, no evidence has been provided to support these claims, nor has Karan commented on this.
Others believe Karan to be gay, and this to be the reason behind him not talking about the women whom he has been with; this hasn't been confirmed either.
As of August 2021, Karan appears to be single, hasn't married, and doesn't have children.
Hobbies and other interests
Karan's passionate about travelling, and his acting career has taken him all around the world. He has visited many US states, as well as various South American, European and Asian countries. He travels home to India at least once a year.
He's a huge lover of animals, with his favorites being dogs and wolves.
Karan's into sports, and occasionally plays table tennis and basketball with his friends.
He's a philanthropist, and has worked with various charity organizations, mostly focused on donating money to those which work with immigrants and underprivileged children.
He has his own favorite actors and actresses, some of whom are Steve Buscemi, John Goodman and Julianne Moore, while a couple of his favorite movies are "The Big Lebowski", "Reservoir Dogs" and "Pulp Fiction".
Age, height and net worth
Karan's age is 32. He has short black hair and brown eyes, his height is 5ft 8ins (1.74m) and he weighs around 156lbs (71kgs).
As of August 2021, his net worth has been estimated at over $2 million.