• Kristina Sunshine Jung is an actress, entrepreneur and daughter of notorious drug smuggler George Jung.
• She was raised by her grandparents and aunt and her father George was in and out of jail.
• She is running her own clothing store and writing a book about her mother.
• Kristina is married to Romain Karan and had one daughter who recently died in a car accident.
• George Jung is an American drug smuggler who was arrested several times and released in 2014.
Who is Kristina Sunshine Jung?
Kristina Sunshine Jung was born in the USA, on 1 August 1978 – her zodiac sign is Leo and she holds American nationality. She is an actress and entrepreneur, but who unfortunately is perhaps known best for being the daughter of the notorious drug smuggler George Jung.
Early life and education
Kristina was raised in the USA an only child by her father and mother Mirtha Jung, both of whom were working in the illegal drug trade and using them, Mirtha even when she was pregnant. She was arrested for possession when Kristina was just a baby. Around the same time, George and Mirtha divorced while George was then caught for smuggling drugs and sent to prison.
As her mother ended up behind bars as well, Kristina was raised by her grandparents Ermine and Frederick Jung,, then after Frederick passed away, she was raised by her aunt with whom she stayed until she was 18.
After being released from jail, Kristina's mother determined never to use drugs again, and has deallegedly succeeded in this, however, Kristina's father continued on in the drug trade.
Her relationship with her father George
Kristina is best known for the role she has played in her father's life, as well as for the 2001 biographical crime drama movie "Blow", which follows George's life and his relationship with Kristina.
It was based on the book written by Bruce Porter, directed by Ted Demme and starred the famous actors and actresses Johnny Depp, Penelope Cruz and Franka Potente. The movie was quite a hit, as it won three out of the 12 awards it was nominated for.
Kristina shot several scenes for the film in which she portrayed a clerk, however, these scenes were deleted and she ended up receiving only special thanks from the makers of the movie.
Career
Not a lot is known about Kristina's career, except that she is running her own clothing store called BG Apparel and Merchandise, and that her father is now helping her with the business.
It has recently been reported that Kristina is writing a book about her mother that should be released in late 2021 or '22.
Love life and marriage
Kristina is very secretive when it comes to her love life and only a couple of details regarding it are known.
She exchanged vows with Romain Karan sometime in the late '90s, but the two haven't disclosed how or when they met for the first time. They have lived together in various cities around the US, including San Mateo, Pittsburgh and Walnut Creek, before settling in California. Kristina gave birth to their daughter Athena Romina Karan in the early 2000s, but kept her away from the media's attention, and nothing about her was known including the exact date and place of her birth. Just recently in January 2021, Athena died in a car accident.
Kristina hasn't mentioned any other men she has perhaps been with, and as of February 2021, she is married to Romain Karan and they had one daughter together.
Hobbies and other interests
Kristina enjoys being active on Instagram as she usually receives a lot of attention, mostly because of her father's reputation. She has gathered over 35,000 followers, and has uploaded around 350 pictures most of which have been taken during her everyday life, however, the account has been set to private, and one has to become her follower to access it.
She likes to travel, and has been to various countries overseas including Italy and England in Europe, and Japan and India in Asia.
Kristina is a huge fan of the film industry, and has watched numerous movies since her teenage years. Her favorite actors and actresses are Brad Pitt, Johnny Depp and Angelina Jolie, and a couple of her favorite movies are "Fight Club", "Meet Joe Black" and "The Curious Case of Benjamin Button".
Age, height and net worth
Kristina's age is 42. She has long blonde hair and brown eyes, her height is 5ft 6ins (1.67m), she weighs around 130lbs (59kgs), while her vital statistics are 36-28-38. As of February 2021, her net worth has been estimated at over $100,000, while her father's net worth is now reputedly a paltry $10,000.
Who is George Jung?
George Jacob Jung, also known as Boston George and El Americano, was born in Boston, Massachusetts on 6 August 1942 – his zodiac sign is Leo and he holds American nationality. He widely known for his role in the smuggling of cocaine into the US, particularly during the '70s and '80s.
He was raised in Weymouth in Massachusetts as an only child, by his father Frederick 'Fred' and his mother Erminalia 'Ermine'Jung. George excelled at football while attending Weymouth High School, but was arrested for the first time for solicitation of prostitution while attending it.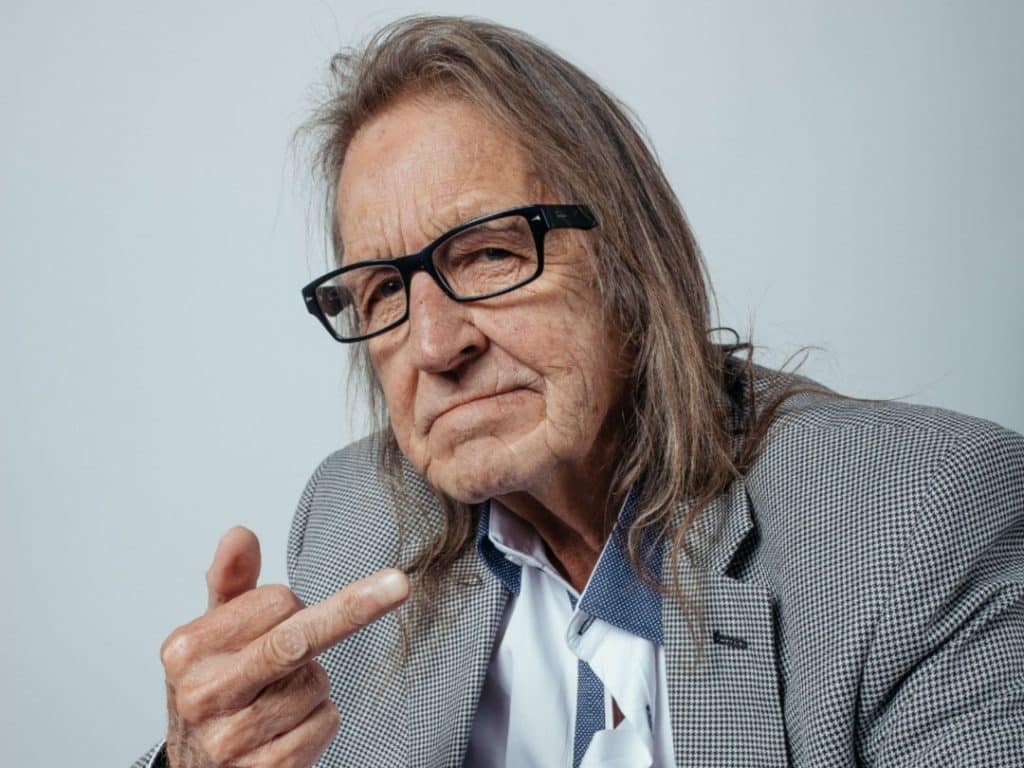 He still matriculated in 1961, and enrolled at the University of Southern Mississippi wanting to obtain a degree in advertising, however, he began smoking marijuana, sold nearly everything he owned to get more drugs and eventually dropped out of college.
He came up with the idea of smuggling cannabis from California to New England in 1967, and used his girlfriend who worked as an airline stewardess to transport the drugs in her luggage while working. George eventually started bringing in drugs from Puerto Vallarta, Mexico and was in 1974 arrested after the Chicago police found him in possession of 300kgs of marijuana he was trying to sell.
While at Federal Correctional Institution Danbury, George met Carlos Lehder Rivas who told him about the Medellin Cartel and international drug trafficking, while George told Carlos about his smuggling activities. When the two were released in April 1975, they began working together, with the initial plan to get cocaine from Pablo Escobar in Colombia and fly it to the USA. The plan worked, and although George was a middle man, he was still able to make millions.
George's new idea was to transport 300kgs of cocaine per a stolen single-engine 'plane, and during this time in the late '70s, was reportedly making around $4 million a day, while secreting his money in the national bank of Panama.
However, Carlos cut George out of the smuggling deal, but in 1987 when George was arrested, he asked Escobar for his permission to testify against Carlos, and after being given a green light, Carlos was extradited and George released from jail.
George promised to his family he would quit working with drugs, and he did spend some time working only clean jobs, but eventually returned to smuggling, and was in 1994 arrested with close to 800kgs of cocaine in his possession. He was sentenced to spend 60 years in prison, but only served 20 when released on 27 November 2014. He was arrested again on 6 December 2016 after violating his parole, but released on 3 July 2017, since when he's been helping Kristina.