• Lauren Lopez is an American actress, singer and dancer born in Royal Oak, Michigan.
• She is a graduate of the University of Michigan with a degree in theatre and is also awaiting her diploma from the Groundings School in Los Angeles, California.
• She is best known for her work with StarKid Productions, where she played Draco Malfoy in their musical parody of the Harry Potter series.
• She is engaged to her StarKid co-star, Joey Richter, and the two have a pet Chihuahua named Diane.
• She is 35 years old, 5ft 9ins (1.75m) tall, and has a net worth estimated at more than $500,000.
Who is Lauren Lopez?
Lauren Lopez was born in Royal Oak, Michigan USA, on 8 March 1986 – her zodiac sign is Pisces, and she holds American nationality. She is an actress, singer and a dancer, perhaps known best for her work with StarKid Productions.
Early life and education
Lauren spent her childhood in Royal Oak, where she was raised alongside her older brother. She is of mixed ancestry, as her mother is Jewish, while her father has Mexican ethnicity.
She was an active child, and started dancing competitively when she was only three years old. While she was a high school student, her parents noticed that she had a talent for acting, and convinced her to take acting classes.
Lauren soon started appearing in plays, starring in the local production of "The Importance of Being Earnest" during her sophomore year in high school.
She then decided that she wanted to pursue an acting career, and in 2009 she graduated from the University of Michigan with a degree in theatre. She continued her education at The Second City training center in Chicago, and she is also awaiting her diploma from the Groundings School in Los Angeles, California.
Roles in movies
Lauren made her debut film appearance in 2006, in the drama "The Spiral Project", written and directed by Jarett Slavin, and which starred David Abed, Chris Allen and Lauren Berry.
In the same year, she played the lead role of Katherine in the comedy drama "Passenger Seat", written and directed by Cameron Dingwall and Nate Loehrke.
In 2012, Lauren appeared in another comedy drama, "Struck by Lightning", written by Chris Colfer, and directed by Brian Dannelly.
Roles in series
In 2012, Lauren starred in three episodes of the musical web-series "World's Worst Musical", which also starred Marty Scanlon, Jamie Lyn Beatty and Sophie Scanlon, and which follows a writer who's struggling to come up with good ideas for his musical masterpiece.
In 2016, she played the character George Elliott in seven episodes of the comedy mini-series about the famous writer and poet Edgar Alan Poe, entitled "Murder Mystery Dinner Party".
Two years later, she voiced the computer character in the eight episodes long sci-fi series "Sona", created by Ashley Clements. The most recent TV series role for Lauren, has been in the critically acclaimed 2020 mystery comedy "Wayward Guide".
StarKid Productions
StarKid Productions – aka Team StarKid – is a theatre company founded in 2009 at the University of Michigan by Darren Criss, Brian Holden, Nick Lang, and Matt Lang. The group is composed of writers, directors, actors and other people involved in the production of plays, most of them being graduates from the University of Michigan's School of Music, Theater and Dance.
Lauren met other members of the group while working in the student-run theatre organization, Basement Arts.
She played the lead role of Frodo Baggins in their first play, which was a comedy musical based on "The Lord of the Rings". StarKid members knew they wanted to keep going in the similar direction, and achieved their first commercial success with the 2009 musical "A Very Potter Musical". Since then, they have produced 10 full-length musicals, have gone on several US tours, and have had their albums top the Billboard Charts.
They have uploaded most of their works for free, onto their YouTube channel 'Team StarKid', which currently numbers over 715,000 subscribers, with more than 300 million views in total.
Roles in StarKid musicals
In 2009, Lauren played Draco Malfoy in the musical parody of the popular book and movie series "Harry Potter", entitled "A Very Potter Musical" (often shortened to AVPM). The music for the play was written by Darren Criss and A. J. Holmes, and it also starred Matt Lang, Nick Lang and Brian Holden. It's loosely based on the "Harry Potter and the Philosopher's Stone" novel, and follows Harry Potter as he returns to Hogwarts School of Witchcraft and Wizardry, and competes in the House Cup quiddich championship. "A Very Potter Musical" was performed live in April 2009 on the University of Michigan campus, and is currently available for watching online.
In 2010, StarKid Productions developed the second installment in their "Harry Potter" series, entitled "A Very Potter Sequel", in which Lauren reprised her role as Draco Malfoy. It was performed live in May 2010, and premiered on YouTube on 22 July of the same year. Within only two days, the musical amassed over 150,000 views on YouTube, making it the most viewed video of the day. The third and final installment in the series, "A Very Potter Senior Year", came out in 2012 as a series of live staged readings, rather than a full musical.  It premiered at the 2012 LeakyCon in Chicago, Illinois.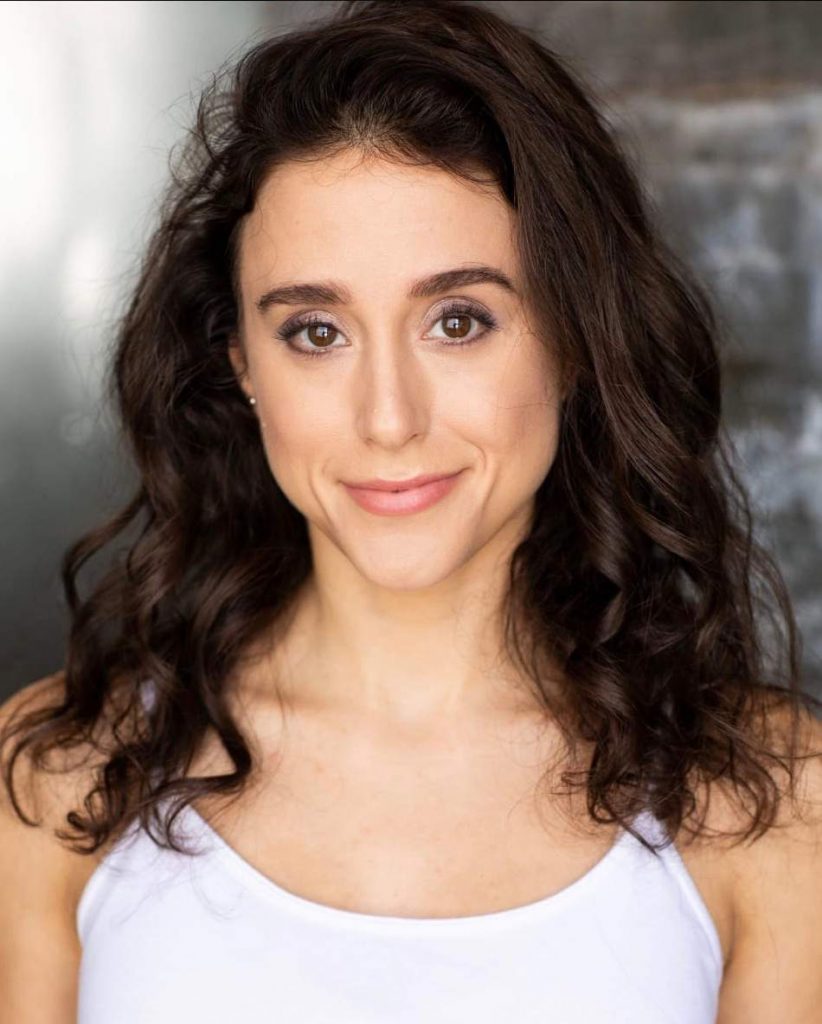 Also in 2012, Lauren played the role of Bugette Bugington, in the sci-fi comedy musical "Starship", written and directed by Matt Lang, and which also starred Joey Richter, Brant Cox and Nick Lang. It follows an alien bug who dreams of becoming a Starship Ranger. In the same year, she played Commissioner Gordon in the musical adaptation of "Batman" comic books, entitled "Holy Musical B@tman", which also starred Joe Walker, Brian Holden and Nick Lang.
Lauren then had a small role in the 2013 musical "Twisted: The Untold Story of a Royal Vizier", which is a retelling of Disney's "Aladdin" from Jafar's perspective.
In the following year, she played one of the leads in the western themed musical "The Trail to Oregon", written and directed by Nick Lang. It premiered in Chicago, and is considered to be a very accurate portrayal of the 19th century Oregon Trail.
In 2016 she played Zazzali, the main character in "Firebringer", a comedy musical set in the Stone Age. In the following years, she had roles in a number of other StarKid Production plays, including "The Guy Who Didn't Like Musicals", "Black Friday" and "Nightmare Time".
Other credits
Lauren was credited as the producer of the 2012 documentary film about Team StarKid, entitled "The Space Tour". She is also credited as one of the writers of the musical "1Night 2Last 3Ever".
Husband and kids
Lauren has been in a relationship with her StarKid co-star, Joey Richter, for more than eight years. In July 2020, she made an announcement on Instagram that the two had become engaged, but they are yet to set the date of their wedding. They don't have kids together, but they have a pet Chihuahua called Diane.
Hobbies and interesting facts
Lauren is an animal rights advocate, and is an active volunteer at the Purposeful Rescue animal shelter, located in Los Angeles, California.
In an Instagram post from 2017, she revealed that she has been dealing with clinical depression since she was in college.
When asked about the Hogwarts house she would be sorted at, Lauren says that she is definitely a Hufflepuff.
Uh oh!!! Can't wait to work with this amazing group and have some fun with my @shipwrckdcomedy buds again!!! 😍😍😍😍 https://t.co/s7UVM3hDcL

— Lauren Lopez (@LaurenLopez1) June 16, 2021
Her favorite hobby is baking, and she often boasts about her creations on Twitter and Instagram. She says that Christmas is her favorite time of the year, because then she has an excuse to bake a crazy number of cookies.
She loves to binge watch series in her spare time, with the "Real Housewives" franchise being one of her all-time favorites.
Lauren often jokes about having given birth to her dog, Diane.
Age, height and net worth
Lauren is 35 years old. She has long dark brown hair and brown eyes, she's 5ft 9ins (1.75m) tall, and weighs around 130lbs (59kgs).
As of June 2021, her net worth is estimated at more than $500,000.