• Lela Rochon is an American actress and producer born in 1964 in Los Angeles, California.
• She is best known for her role in the 1995 movie "Waiting to Exhale" and other popular films and television series.
• She has been married to Antoine Fuqua since 1999 and has two children with him.
• Lela has been recognized by People magazine as one of the 50 most beautiful people in the world and by Black Men Magazine as one of the 10 sexiest women of the year.
• Her estimated net worth is around $10 million.
Who is Lela Rochon?
Lela Rochon was born under the zodiac sign of Aries on 17 April 1964, in Los Angeles, California USA. Her ethnicity is Haitian-American, and she holds American nationality. She is an actress and producer with 55 credits to her name, perhaps best known for her role in the movie "Waiting to Exhale", premiered on 22 December 1995 in the US, in which she played the character Robin Stokes. The romantic drama is based on Terry McMilan's novel, was directed by Forest Whitaker, an is about four women struggling to find a stable relationship with a man, while they're all supporting one another, and solving each other's problems together. The movie had 10 award nominations and nine wins.
Happy Birthday to actress Lela Rochon she's 49 today! Check out more April birthdays here–> http://www.power99.com/photos/main/april-birthdays-348413/20541481/#/0/20541481

Posted by Power 99FM Philly on Wednesday, April 17, 2013
Early life and education
Lela was raised in Los Angeles by her parents Zelma and Samuel Staples. Lela's dad owned a graphic arts bussines, and her mother was a nurse practitioner. It's assumed that she is an only child, because there is no information about any siblings.
She attended Cerritos High School in California, and upon matriculating in 1982, Lela attended California State University, Dominguez Hills, from where in 1986 she earned a Bachelor of Arts degree in Broadcast Journalism, with minors in Sociology and Theatre.
In 2016, she had the privilege of giving the commencment speech at her almoa mater, California State University.
Roles in TV series
In 1987, Lela appeared in the sitcom"The Facts of Life", created by Jenna McMahon and Dick Clair, and which aired from 1979 to 1988, making it the one of the longest-running sitcoms of the '80s. It's about a former housekeeper of an all-girls boarding school, who teaches the girls some important life lessons.
Over the next few years, she made a guest appearance in several series, such as "The Cosby Show" (1987), "Amen" (1988), and "227" (1990).
In 1991, Lela was cast to play Brandy Alexander in the soap opera "Generations", created by Sally Sussman Morina, and which follows the stories revolving around two Chicago families, one being an African-American family, the series being the first to feature the life of an African-American family in the US.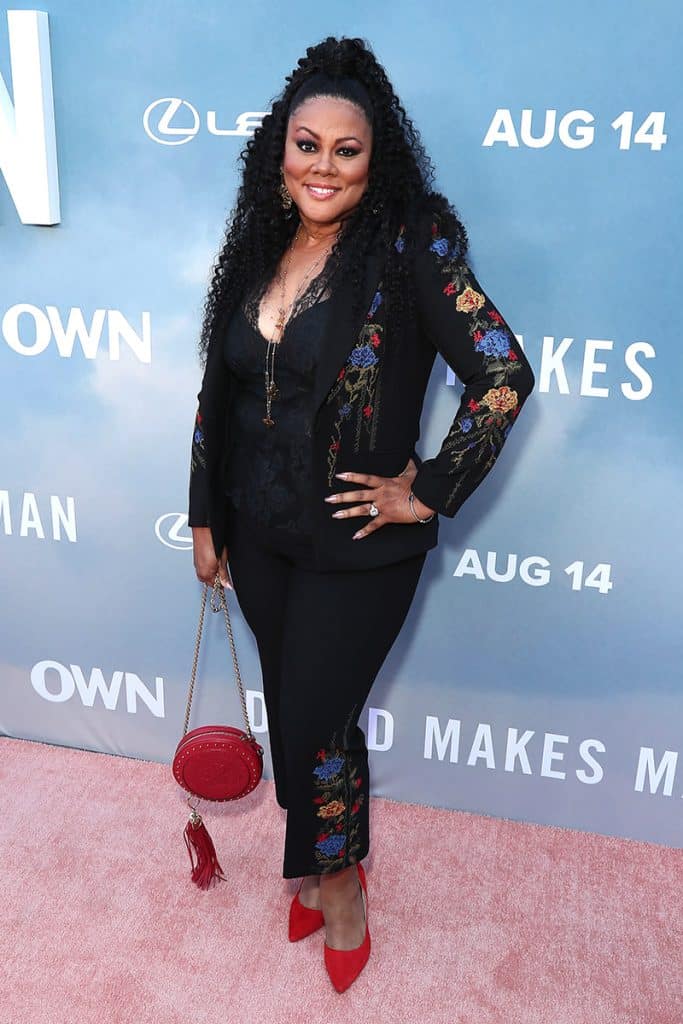 In the same year, she appeared in the popular series "The Fresh Prince of Bel-Air",  acting alongside Will Smith.
In 1995, she starred as Lisa in the comedy series "The Wayans Bros", created by David Steven Simon, Leslie Ray and Marlon Wayans, and which follows the lives of two brothers, Shawn and Marlon, who are living in an apartment in Harlem, New York City.
In 2001, Lela appeared in the crime drama "The Division", created by Deborah Joy LeVine, about a group of five female police officers and their personal problems.
In recent years, she's appeared in only a few series, such as "Training Day" (2017), "Alone Together" (2018) and "David Makes Man" (2019).
Roles in movies
Her first movie appearance was as an extra in the first scene of the movie "Breakin" in 1984, directed by Joel Silberg; it had one award nomination.
In 1985, she was cast to play Charlotte in the movie "A Bunny's Tale", a comedy drama directed by Kren Arthur, about the experiences of Gloria Steinem, an American feminist icon and journalist, working as a Playboy bunny in 1963. The movie had one award nomination, for a Primetime Emmy. Two years later, she was cast to appear in the action movie"Into the Homeland", followed by the 1989 TV movie "Harlem Nights", directed by Eddie Murphy.
In 1996, she acted with Timothy Hutton in the romantic drama "Mr. and Mrs Loving" inspired by the true story of a racially mixed couple who struggled to find a place in America to marry.
Her most recent movie role was in the sci-fi thriller "Reversion", directed by Jose Nestor Marquez and released in 2015.
Love life and relationships
Lela Rochon has married twice. Her first husband was Adolfo Gutierrez Quiñones, an American dancer, actor and choreographer. They were together for five years, and divorced in 1987.
Since 9 April 1999, Lela has been married to Antoine Fuqua, an American movie director and comic artist; they have a daughter and a son together. Before giving birth to their first child, Lela suffered a miscarriage in 2001. At the age of 38, she had a daughter named Asia Rochon Fuqua, born on 28 July 2002, then gave birth to their son at age 40, and named him Brando Fuqua. Antoine has a son, Zacharry from his previous relationship.
Before she married Antoine, Lela dated Jackie Jakson for around two years; he's a singer-songwriter, and a founding member of the group The Jackson 5.
Hobbies and other interests
While Lela was in college, she appeared in over 30 national spots for the Spuds MacKenzie Budweiser/ Bud Light TV commercials, from 1986 to 1988.
What is interesting about her is that in 1996 she was named one of  'The 50 most beautiful people in the world' by "People" magazine, and in 2000 was voted one of 'The 10 Sexiest Women of the Year' by the readers of "Black Men Magazine".
Lela's favorite hobbies include taveling and swimming.
She loves to spend her spare time with her husband and kids, watching movies or playing video games – they also once all went ziplining. She also enjoys to go out partying with her friends; her close friends include Vanessa Bell Calloway and Holly Robinson Peete.
Lela is a huge fan of beaches, and she takes every opportunity to go to the seaside and enjoy the sunlight, with wine in one hand and a book in the other.
On social media, she often posts pictures featuring her family and friends. She's considered to be very sentimental, because she also frequently posts pictures from her youth, remembering her former life; it seems as she's always available for her fans.
Age, height and net worth
Lela is 57 years old, with long black hair and brown eyes. She's 5ft 9ins (1.75m) tall, and weighs around 175lbs (80kgs). It is assumed that the issue with her gaining weight began in 2019, after the publishing of a photograph featuring her husband and an Italian woman kissing.
As of August 2021, her net worth has been estimated atclose to about $10 million.