• Born in Strasbourg, France on 26 September 1985
• Singer, songwriter, and actor, best known for coaching on "The Voice Kids France" since 2016
• Founded the boy band Linkup, and launched his solo career in 2003
• Acting credits include roles in movies and TV series, and has composed music for various series and movies
• Married to American actress and singer Christina Milian, and they have two sons together; has a net worth of over $8 million
Who is M. Pokora?
Matthieu Tota, perhaps known better by his stage name M. Pokora, was born in Strasbourg, France, on 26 September 1985 – his zodiac sign is Libra, and he holds French nationality. He's a singer, songwriter and an actor, who's perhaps best known for having served as a coach in the singing competition show "The Voice Kids France" since 2016. It stars Nikos Aliagas, Karine Ferri and Jenifer Bartoli, and features various children competing to become the Voice of France.
Early life and education
Matthieu was raised in Strasbourg alongside his older brother Julien, by their father Andre Tota, who's a former professional soccer player, and their mother Brigitte Tota, who's a housewife. Andre and Brigitte divorced when Matthieu was 13 years old.
He studied at a local elementary school in Hohberg, Germany, and it was during his time there that he became interested in soccer.
Matthieu wanted to follow in his father's footsteps and become a professional soccer player, however, he would later fall for music, and choose to focus on it instead. He attended a high school in Mundolsheim in France, before eventually switching to a school in Schiltigheim, close to his hometown.
Matthieu matriculated in 2003, and didn't enroll at college.
Career as a musician
Matthieu launched his career in 2003, adopting Pokora meaning humility in Polish as his stage name – his grandmother is of Polish descent. He competed in the 3rd season of the French TV singing competition show "Popstars", and was one of the most popular contestants. Together with the other two winners, Otis and Lionel, Matthieu founded the boy band Linkup, and for the show's finale, they competed against the girl band Diadems, winning the season.
Linkup then released their debut song, entitled "Mon Etoile", while their debut album "Notre Etoile" followed a few months later. Their second single "Une Seconde D'eternite" failed to attract a lot of attention, so Linkup disbanded not long after that.
Matthieu subsequently launched his solo career, with the release of his debut album "Matt Pokora", which was re-released as "M. Pokora" in 2005. The album's single "Showbiz (The Batle)" became a hit in France, while it also gained some attention in Switzerland and Belgium. His second single "Elle me Controle" peaked at #6 on the French chart, and won Matthieu two NRJ Music Awards – NRJ is a French radio station
In 2006, Matthieu released his second album "Player", which topped the French chart; to promote it, he toured all around France, performing at more than 30 venues, after which he signed a contract with EMI France, and released his third album, "MP3" on 24 March 2008.
On 23 August 2010, Matthieu's fourth album, "Mise a Jour" was released, while its lead song "Juste Une Photo de Toi" peaked at #4 on the French chart; he embarked on another tour around France in 2011, playing at 15 venues.
Matthieu's fifth album came out on 20 March 2012, entitled "A la Poursuite du Bonheur", and it peaked at #2 on the French chart. He has released three more albums: "R.E.D. / Rythmes Extrêmement Dangereux" in February 2015, "My Way" on 21 October 2016, and "Pyramide" on 12 April 2019.
Acting credits
Matthieu has many acting credits, however, most of these are appearances in his music videos, and we are about to mention only his roles in movies and TV series.
He made his debut TV series appearance in 2006, in an episode of the comedy "20h10 Petantes".
In 2013, Matthieu was cast to appear in the episode "Nos Chers Voisins Fetent L'Ete" of the family comedy "Nos Chers Voisins", and the same year saw him play Matteo, in the episode "Entre Amis" of the comedy "Scenes de Menages".
He has just recently made his debut film appearance, with his portrayal of the main character, Axel, in the 2019 drama "Le Premier Oublie". It was directed by Christophe Lamotte, also starred Muriel Robin and Francis Renaud, and follows Axel who hasn't been in touch with his family for a long time, and now that he has come to visit his mother, she doesn't recognize him. Matthieu's only other film role has been his portrayal of Le Mari de Chantal, in the 2020 comedy "I Love You Coiffure". It follows the twin sisters Liliane and Maud, who are fighting over their mother's custody.
Other credits
He has composed the music for various series and movies, including the 2013 movie "La Nouvelle Generation Chante Goldman", the 2015 series "C a Vous", and the 2016 series "Le Grand Show".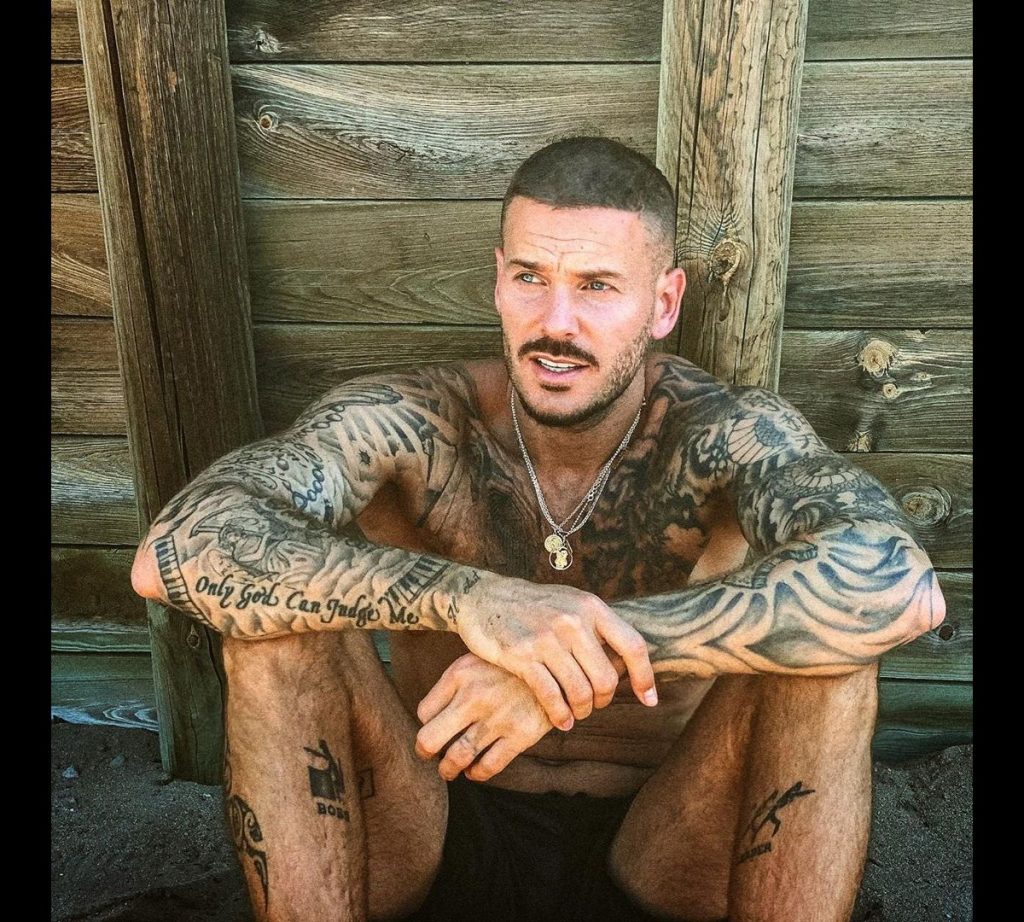 Matthieu has directed two of his music videos: "J'attendais" in 2013, and "Alexandrie, Alexandra" in 2017.
He has made guest appearances in over 50 talk-shows, with three of his most recent having been in "La Boite a Secrets" in 2019, "La Lettre" in 2020, and "Les Enfants de la Tele" in 2020.
Wife and children
Back in 2008, Matthieu was in a relationship with Sofia Boutella, a famous Algerian model, actress and a dancer. The two could often have been seen spending time together, and the relationship lasted for around a year; there are rumors circulating the internet, claiming that Matthieu was cheating on Sofia, but this hasn't been confirmed.
From 2012 to 2016, he was in a relationship with the social media star Alexandra Trovato; they broke up for unknown reasons.
In August 2017, Matthieu began dating American actress and singer Christina Milian. The two revealed in July 2019 that Christina was pregnant, and on 20 January 2020, she gave birth to their son Isaiah. In December 2020, Matthieu and Christina married in a private ceremony, attended by only their closest friends and family members, while they also revealed that Christina was pregnant again; she gave birth to their second son, Kenna on 24 April 2021.
As of August 2021, Matthieu's married to Christina Milian, and they have two sons together.
Hobbies and other interests
Matthieu's a philanthropist, and has worked with various charity organizations.
Since the launch of his career, he's been a supporter of charities which help people suffering from HIV/AIDS, such as Association Mondial des Amis de l'Enfance (AMADE), Collectif Protection Rapprochee and Fight Aids.
He loves to travel, and his singing career has taken him all around Europe, while Matthieu has also been to various Asian countries, and many US states; his dream travel destination is Miami in Florida.
He's a huge fan of tattoos, and has over 10.
Matthieu's a fashionista, as he's trying to keep up with all the latest fashion trends.
He's physically highly active, and has five to six training sessions at the gym each week, thus his muscular body.
Matthieu enjoys watching Hollywood movies in his spare time – his favorite actor and actress are Leonardo DiCaprio and Natalie Portman, while a couple of his favorite films are "Inception", "Catch Me If You Can", and "Leon: The Professional". He's also into watching TV series, and his favorite is "Peaky Blinders".
Age, height and net worth
Matthieu's age is 35. He has short brown hair and blue eyes, his height is 5ft 11ins (1.8m) and he weighs around 170lbs (77kgs).
As of August 2021, his net worth has been estimated at over $8 million.