• Ivana Miličević is an American actress best known for roles in "Banshee" and "The 100".
• She was born in Sarajevo, SFR Yugoslavia and immigrated to the US with her family when she was five.
• Early in her career she was a stand-up comedian and had minor roles in "Jerry Maguire" and "Vanilla Sky".
• She married Paddy Hogan in 2018 and they have a son together.
• She is active in social movements and loves the food from her home country.
Who is Ivana Miličević?
Ivana Miličević is an American actress, who is best known to the world as Carrie Hopewell/ Anastasia in the TV crime-drama series "Banshee" (2013-2016), and also as Charmaine Diyoza in the TV series "The 100" (2018-2020), in addition to a number of other roles that she's secured so far in her career.
Ivana Miličević Biography: Age, Childhood, and Education
Ivana Miličević was born on 26 April 1974 under the Taurus zodiac sign, in Sarajevo, SFR Yugoslavia – which today is in Bosnia and Herzegovina – to Croatian parents, father Damir, a businessman, and mother Tonka, a homemaker.
Fluent in the Croatian language, Ivana had two younger brothers – Tomislav who is a guitar player and a member of the popular alternative rock band 30 Seconds to Mars, and Filip, who passed away in 2016 from an aortic dissection caused by an aneurism. The family immigrated to the USA when she was just five years old, and settled in Detroit, Michigan, where she went to Athens High School, and after matriculating, moved to Los Angeles, California to pursue an acting career.
Career Beginnings
Before making her acting debut, Ivana was a stand-up comedian, but unsuccessful, talking about her early experiences as a model. However, she didn't quite catch-on with the public, and so decided to pursue acting instead.
Her debut came in 1996 in the form of a minor role in the Academy Award-winning romantic comedy-drama film "Jerry Maguire", starring Tom Cruise, Cuba Gooding Jr. and Renee Zellweger, after which she continued with guest appearances in such TV series as "Seinfeld", "Unhappily Ever After" and "The Nanny", both in 1997. The following year, Ivana was chosen for her first recurring role as Lana Povac in the TV series "The Army Show", and the same year also co-starred with Charlie Sheen in the thriller film "Postmortem", finishing the decade with the role of Amber in the comedy film "Love Stinks".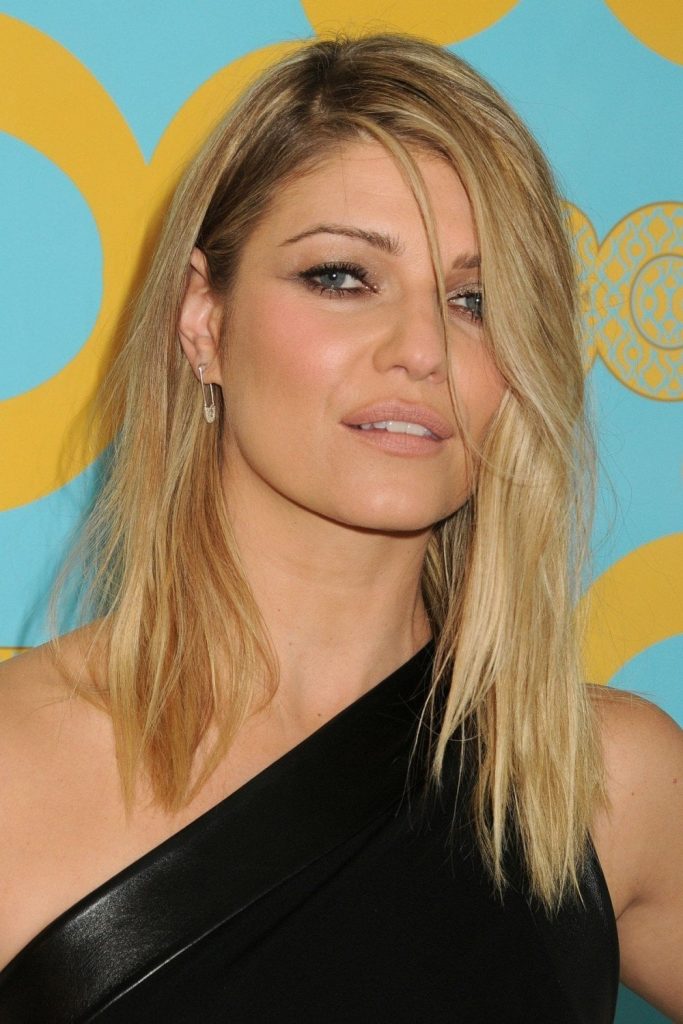 Rise to Prominence
Ivana enjoyed success in the early 2000s, starting with the part of Roxanna in the romantic mystery-comedy film "Head Over Heels", with Monica Potter, Freddie Prinze Jr. and Shalom Harlow, and continued with the role Emma in the fantasy mystery romance film "Vanilla Sky", sharing the screen again with Tom Cruise. Also, from 2001 to 2002 she was Missy in the TV comedy series "The Mind of a Married Man", starring next to Mike Binder and Sonya Walger. appearing in all but one episode of this Primetime Emmy Award-nominated series.
In 2003, Ivana starred in the comedy film "Mail Order Bride", and in 2005 had a supporting role in the fantasy comedy-drama film "Just Like Heaven", while in 2006 she was Mila Yugorsky in the action crime-drama film "Running Scared", starring the now-late Paul Walker, Cameron Bright and Chazz Palminteri. She was also Valenka, one of three Bond girls in the film about the famous secret agent entitled "Casino Royale", starring Daniel Craig, Eva Green and Judi Dench.
After a couple of television roles, such as Montserrat in the TV series "12 Miles of Bad Road" in 2008, Ivana returned to the big screen with the part of Gwen in the film "Beneath the Blue" in 2010.
However, her big break came in 2013 on television, when she was selected to portray double character Carrie Hopewell/ Anastasia in the action crime-drama series "Banshee", starring with Anthony Star and Ulrich Thomsen, appearing in all 38 episodes of the Primetime Emmy Award-winning series from 2013 to 2016; concurrently, she also played the character in the spin-off "Banshee Origins" (2013-2016).
Ivana continued with television roles, playing Maria Kyle in the TV series "Gotham" (2016-2017), while in 2018 she was selected for yet another successful role, as Charmaine Diyoza in the sci-fi mystery drama series "The 100" (2018-2020).
Most recently, Ivana portrayed Arianna Demachi in the action thriller-drama series "Strike Back", while she also lent her voice to Striga, a character in the animated TV series "Castlevania" (2020-2021). Furthermore, she is working in the thriller-drama film "Broken Soldier", starring Mark Kassen, Sophie Turner, and Ray Liotta, set for release in late 2021.
Personal Life, Dating, Married, Single?
When it comes to her personal life, Ivana has been married to Paddy Hogan since 29 December 2018 and the two have, a son together, Phoenix Jedi Hogan, born on 14 April 2018.
Net Worth
As of mid- 2021, Ivana Miličević's net worth has been estimated to be around $6 million, earned through her successful career as an actress, during which she has appeared in more than 90 film and TV titles, all of which have added to her wealth.
Appearance and Vital Statistics
This popular actress has blonde hair and blue eyes. She stands at a height of 5ft 9ins (1.75m), weighs approximately 119lbs (54kgs), with vital statistics of 33-22-33, bra size 33C.
Hobbies, Interests, and Trivia
In addition to acting, Ivana is a huge fan of comedy, and has tried herself, unsuccessfully, as a comedian. Nevertheless, she still tells jokes at parties and is regarded as a rather funny person. Ivana is a fan of belly dancing, which is one of her many hobbies.
She has used her popularity to spread awareness of many social issues and has supported Black Lives Matter, among other movements. She has also spoken on the Israel/Palestine problem.
Ivana has many times reminisced about her home country and the Balkans' on the whole. She has spoken about how her roots are very important to her, and that she nurtures the culture of her home country in the USA. She also loves the food of the Balkans, including pancakes, but also 'Sarajevski ćevapi'. Back in 1992, Ivana became a naturalized American citizen.
Ivana spends a lot of time with her husband and son, often going out on hikes in nature, visiting various parts of the US. They currently live in Los Angeles, California, though they also have a residence in New York.