• Maggie Wheeler is an American actress and singer best known for her role as Janice in the sitcom "Friends".
• She studied acting at the American Conservatory Theatre and has appeared in many films and TV series over the years.
• She also sings and works as a vocal coach, releasing two albums and writing a song book.
• She is married to visual artist Daniel Wheeler and has two daughters.
• Maggie is 59 years old and has an estimated net worth of $2 million.
Who is Maggie Wheeler?
Margaret Emily 'Maggie' Jacobson was born in New York City, USA on 7 August 1961 – her zodiac sign is Leo, and she holds American nationality. As Maggie Wheeler, she's an actress and a singer, perhaps known best for her recurring role as Janice, in the popular sitcom "Friends".
Early life and education
Maggie grew up in New York, in a secular Jewish family. Her father, John Jacobson, was a member of the New York Stock Exchange, while her mother, Barbara, was a writer. She attended The Calhoun School in Upper West Side, New York City, and while still in school, showed interest in acting, and participated in local community theatre productions. At the age of 17, she moved to San Francisco, California, to study acting at the American Conservatory Theatre.
Before her acting career took off, she worked as a voice over artist in radio commercials for brands such as CBS Records and MTV, then became involved in a mix of TV and movie roles.
Roles in movies
Maggie made her debut film appearance in the 1982 comedy "Soup for One", written and directed by Jonathan Kaufer, and in the following year, she had a small role in the drama about the life of supermodels, entitled "Portfolio".
In 1987, Maggie appeared in the romantic comedy drama "Someone to Love", which starred Henry Jaglom, Andrea Marcovicci and Michael Emil. Two years later, she played her first leading role in the comedy drama "New Year's Day", written and directed by Henry Jaglom.
After exclusively appearing in TV series for a few years, in 1998 Maggie star in the Disney live-action adventure comedy drama "The Parent Trap", following a pair of identical twins played by Lindsay Lohan, who met each other for the first time at a summer camp. Her next movie role was in the 2005 TV comedy "Paine Management", written and directed by Taz Goldstein. In 2013, Maggie played one of the leads in the comedy "It's Not You, It's Me".
In 2018, she starred alongside Don Stark and Bunny Levine, in the award-winning short comedy "Holiday Hostage". In the following year, she voiced the character Trudy Pickering in the animated comedy "The Addams Family", which also starred Oscar Isaac, Charlize Theron and Chloe Grace Moretz in voiceover roles.
Roles in TV series
Maggie made her TV series debut in 1984, when she was a member of the ensemble cast of the NBC primetime sketch comedy "The New Show". It was directed by Lorne Michaels, and follows a similar format as "Saturday Night Live", but it didn't manage to reach the latter's  level of success. In the following years, Maggie made an appearance in numerous popular TV series, such as "L. A. Law", "Seinfeld" and "The X-Files". In 1994, she played the recurring role of Anita Warwell, in the first season of the sitcom "Ellen", with Ellen DeGeneres playing the title role. She was dropped from the series after the season ended, which led her to pursue other roles.
Perhaps the most significant TV series role for Maggie was in the sitcom "Friends", created by David Crane and Marta Kauffman, and which starred Jennifer Aniston, Courtney Cox and Matt LeBlanc. It aired on NBC for ten seasons between 1994 and 2004, and became one of the most popular TV series of all time. On 6 May 2004, the final episode of "Friends" was watched by more than 52.5 million viewers, making it one of the most-watched TV broadcasts in the US that year, second only to the Super Bowl. The series follows a group of six friends living in New York City, and its format influenced a number of other sitcoms, such as "How I Met Your Mother", and "New Girl".
In the series, Maggie played the role of Janice Litman, Chandler Bing's ex-girlfriend, known for her nasal voice and the catchphrase 'Oh my God!'.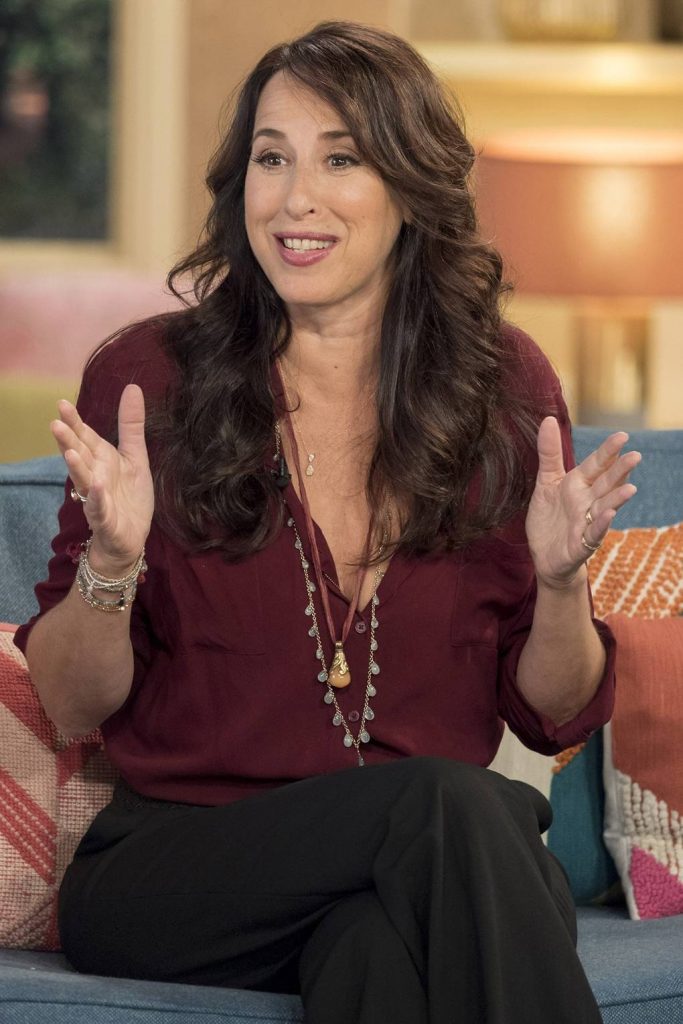 Maggie was initially cast to guest star in a single episode of season one, but she eventually became a recurring cast member in all ten seasons. Her portrayal of Janice led many fans of the series to believe that Maggie has a nasal voice in real life, however, this is not the case, and she can be heard speaking with her regular voice in other films and TV series.
While working on "Friends", between 1996 and 2004 Maggie also played the recurring role of Linda Gruenfelder in another popular sitcom, "Everybody Loves Raymond", created by Philip Rosenthal, and starring Ray Romano, Patricia Heaton and Brad Garrett. During its TV run, the series was nominated for 69 Primetime Emmys, winning 15.
In the following years, Maggie guest starred in an episode of a number of series, including "Drake and Josh", "How I Met Your Mother" and "Curb Your Enthusiasm". Between 2009 and 2017, she voiced the character Trinette McGoon in 11 episodes of the animated comedy "Archer", and in 2018, she guest starred in two episodes of the comedy drama "Shameless".
Awards and accolades
For her performance in numerous comedy series, Maggie was rewarded with the 2010 LA Femme Filmmaker Award in the Comedic Actress in Television category.
In 2018, she won the Jury Prize for Best Ensemble, shared with her co-stars from the short film "Holiday Hostage".
Career in music
A lesser known fact about Maggie, is that aside from acting, she also sings and works as a vocal coach. She has been running the Golden Bridge Community Choir in Los Angeles, California, with Emile Hassan Dyer, for almost 15 years. She is also the main coach at her a cappella vocal workshop, called "Singing in the Stream".
In 2008, she released her debut full-length album entitled "Sweet Time", featuring nine original a cappella songs. In 2018, Maggie released her second album, "Walk with Me", with an accompanying song book.
Love life and husband
Maggie married the visual artist Daniel Wheeler on 20 October 1990, in a private ceremony in Los Olivos, California. They have two daughters together, Juno and Gemma.
Daniel is a sculptor and a set designer, known for his work which revolves around ceremonial objects. His art has been featured in The Los Angeles Times, and he's won numerous awards, including the 1990 Art Here and Now Award, awarded by the Los Angeles County Museum of Art. His sculptures cannot only be seen during art exhibitions, but in his and Maggie's house as well. 'I've made sculpture Valentines for my wife since we met, and for my two daughters all their lives, so our house is kind of filled with these objects', Daniel revealed in an interview.
Hobbies and interesting facts
During the filming of "Friends", which was in front of a live audience, Maggie had to hide in the dressing room before she entered the scene. She was so popular with the audience, that they would start screaming for her, and burst into laughter as soon as they saw her.
Her daughter, Gemma, went viral on TikTok with a video joking about her mom portraying Janice on "Friends".
Although Maggie is best known for her on-camera acting performances, she has said that she actually prefers doing voiceovers.
She loves binge-watching crime TV series in her spare time, with some of her favorites being "Sherlock", "How to Get Away with Murder", and "Law and Order".
Appearance, age and net worth
Maggie is 59 years old. She has long brown hair and brown eyes, is 5ft 4ins (1.63m) tall, and weighs around 117lbs (53kgs).
As of July 2021, her net worth is estimated at more than $2 million.