• History Channel's "Mountain Men" has been successful due to its ability to show viewers how people have adapted to this unconventional lifestyle.
• Marty Meierotto left the show after 8 seasons to spend more time with his teenage daughter.
• Charlie Tucker left the show without any explanation at the end of the 3rd season.
• George Michaud left the show without explanation and is unlikely to return.
• Kyle and Ben Bell, Morgan Beasley and Margaret Stern, Jason Hawk and Brent Jameson left the show for varying reasons. Preston Roberts sadly passed away in 2017.
• The show is still on air and has had a few cast changes.
It's not everyday that you meet people who live off the land, hunt and build their homes themselves. Maybe that's why History channel's "Mountain Men" has been so successful throughout the years it has aired? The fact that it lets its audience see first-hand how many men and women have adapted to this out-of-the-norm and somewhat risky lifestyle, puts the series in a different light.
However, while you won't find people like those "Mountain Men" showcases almost anywhere else, it's undeniable that their life experiences always tend to connect with the show's viewers on an emotional level. As expected, this connection has led the audience to start caring about the cast members, even after many of them quit the show.
So who has left "Mountain Men" so far? Why did they quit the show, and are they ever coming back? Keep with us to know all!
Marty Meierotto
Marty Meierotto was one of the most popular "Mountain Men" cast members for the longest time. Ever since he debuted in the show's first season, he amazed the audience with his impressive hunting and survival skills, which were always necessary to successfully endure Alaska's harsh weather, and provide his family with food.
However, if there's something that made the audience truly appreciate him, it was his easy-going personality, and the way he just always seemed to know what to do in dangerous situations. Considering his expertise and the fact that he has saved a couple of lives along the way, it's not surprising that his fans were flabbergasted to know he would be saying goodbye to TV during the show's eighth season, aired in 2019.
Before you worry that something bad happened to him, it's nothing of the kind.
As Marty has stated, his exit from the show was driven by his interest in spending more time with his teenage daughter, something he affirmed would be beneficial for the whole family.
As a goodbye, Marty also reflected on the time he spent in the show. In his words, spending eight years showcasing his everyday life and how living in the Alaskan's mountains was a valuable experience, has been something Marty considers more important than richness or commodities.
Charlie Tucker
Although his presence in the show was short-lived, you probably remember him as one of the most daring and fearless guys to ever appear in it. Ever since he debuted in the second season of "Mountain Men", it was clear Charlie Tucker wanted to push his limits and do what few people have ever tried.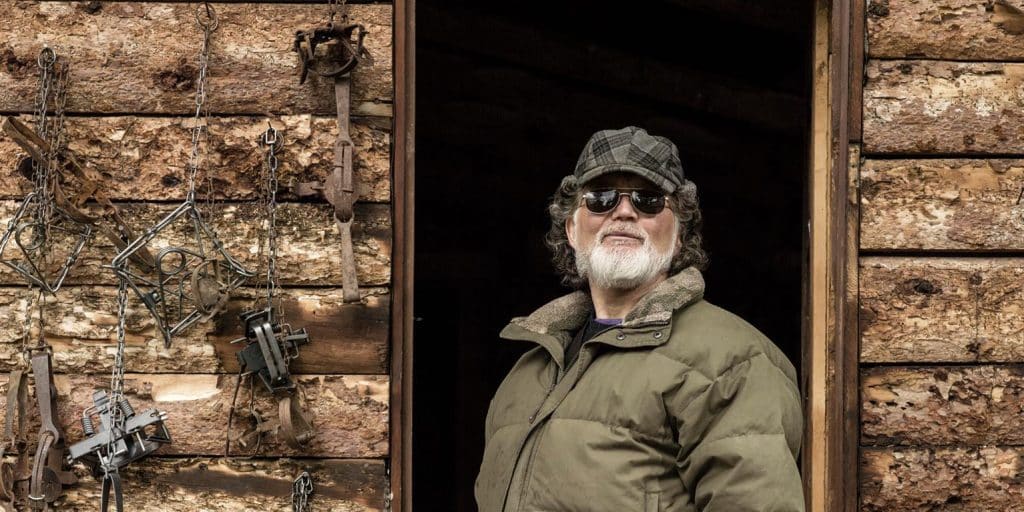 His path in the show started with him and his newly self-built cabin far away from civilization in the not very-populated North Maine Woods area. His thirst for adventure and strong will to follow his own path in life, led him to not only establish himself indefinitely in that isolated cabin, but also to do it while providing for himself by hunting and living off the land.
The main attraction of Charlie's journey was the expectation regarding whether or not he would accomplish his self-imposed goal of living as a mountain man, regardless of the many dangers and challenges he had to face while doing so. That continued on until his exit from the show at the end of the third season.
While one would expect otherwise considering his popularity, at the very end he never said anything about the reason he quit, or was left out of "Mountain Men". Anyway, we can only hope he's doing well nowadays.
George Michaud
He appeared in "Mountain Men" for barely a season, but he's well remembered by the show's fans for many reasons. Besides his obvious survival skills, George Michaud is a man whose strong will to preserve his people's traditions was very admirable.
As a Native American and Idahoan, George's trapping abilities are the continuation of centuries-old techniques which were passed onto him by his mother during his early life. However, even if before his TV debut, he'd already gained some local fame for having brought back to life an ancient trapping method, he's more than just that. George is also an expert fur preserver and crafter, using his impressive skills to create dozens of artifacts, and a teepee to live in.
Unfortunately, there's not a lot of information about George Michaud's whereabouts. As expected, living in a camp near the Snake River means his usage of social media and access to the internet are not the greatest, leaving us with many questions regarding the reason he quit the show.
For now, it seems unlikely that he'll return to "Mountain Men", but we don't lose our hopes of seeing him on TV again.
Rich Lewis
If there's something we always remember about Rich Lewis, it's his fearless lifestyle. Long before "Mountain Men" came to be, Rich was already a local celebrity in Ruby Valley in Montana, where he has been living since moving from his native Idaho decades ago. Although it must have been hard to adapt to the local weather while facing the difficulties that establishing his family in a small and isolated town usually entails, Rich dealt with it just fine.
Being a survivalist, as many of his fellow "Mountain Men" cast members, Rich defended the Ruby Valley community from wild mountain lions on more than a few occasions, gaining his "lion hunter" title.
More than that, the audience saw him showcasing and sometimes even teaching his hunting and trapping skills to whomever might have needed them at the time.
Although his time in "Mountain Men" was very valuable, and cemented him as one of the most memorable cast members of the show, he said goodbye to TV altogether in 2017, when the sixth season's finale aired. In his words, he was 'too old' to keep following his then-current lifestyle. His words were vague enough to make us suspect that he either moved somewhere else after leaving the show, or just toned down his hunting feats. Either way, hopefully it's going well for him in whatever path he's chosen in life.
Kyle and Ben Bell
Natives of New Mexico, Kyle and Ben Bell are one of those duos who remind us of the wholesomeness of a father-and-son relationship.
Although Ben was only 10 years old when he debuted in the series, his will and enthusiasm to learn surely kept us n our seats while watching "Mountain Men".That's not everything though – Kyle's knowledge about life in the mountains and how to survive in them always inspired us, regardless of how mysterious his countenance sometimes was.
Even if no one denies that the pair was a nice change from the solitary image of a mountain man people often have, they left the show in the fifth season without a word. While it's easy to assume they no longer wanted to appear in it, or had some problems with the production staff, the truth is that no one actually knows why they left.
Either way, when it comes to Kyle and Ben, they didn't entirely disappear like some of their fellow former cast members.
After leaving "Mountain Men", the two guys started an online blog entitled Survival Sense, on which they shared survival guides, teaching basic strategies and techniques. Although the website has been inactive for a while, we hope they bring the project back to life sometime in the future.
Morgan Beasley & Margaret Stern
Although the cast of "Mountain Men" has something special that makes each of them memorable, Morgan Beasley and Margaret Stern are two who really stood out from the rest. For starters, the couple wasn't afraid of social media, and didn't refrain from using technologic appliances and transportation, something very rare compared to almost all their fellow cast members.
However, these details didn't make them any less experts when it came to surviving in the wilderness.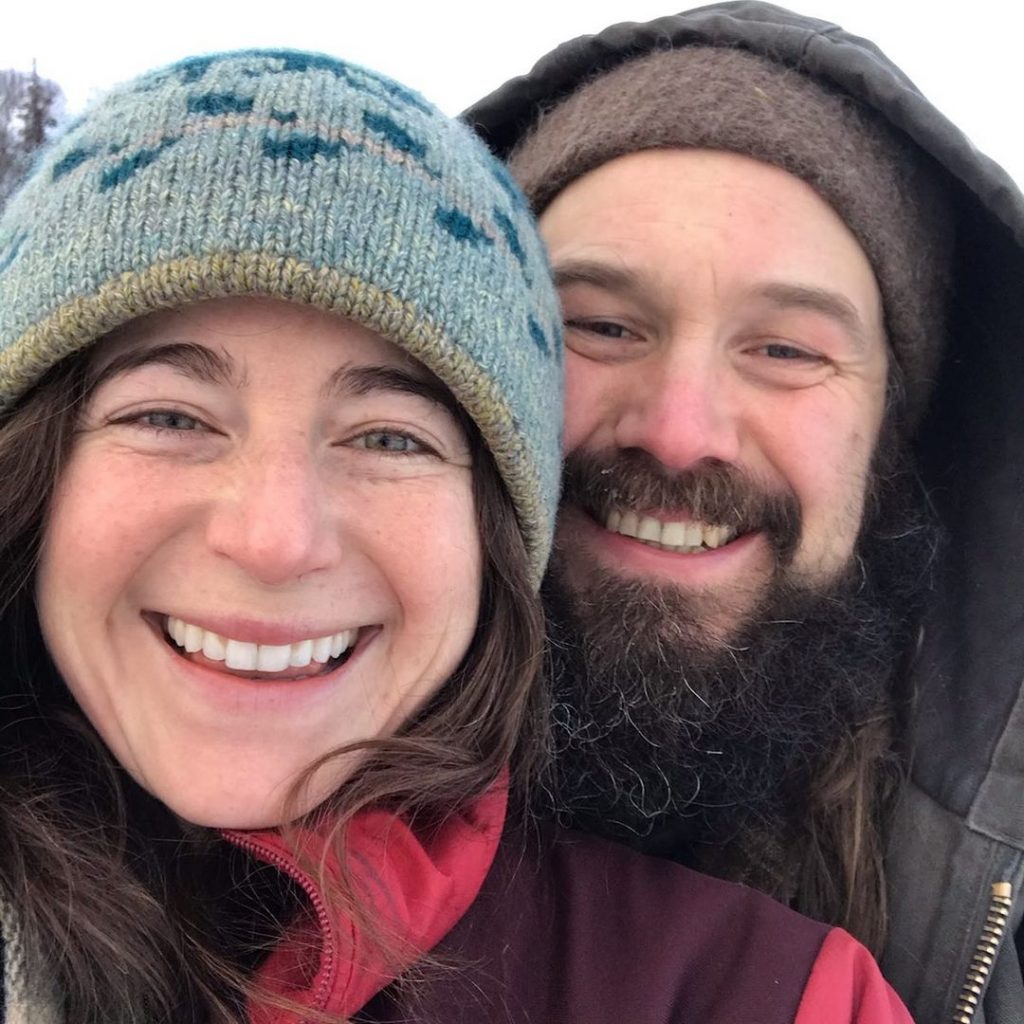 Graduates in Environmental Science and Botany respectively, it was obvious that Morgan and Margaret's shared interest and passion for nature would lead them to adventurous outdoors activities, as the ones we see them having in the show. More than that, they're dedicated activists and naturalists, who try their best to keep their conservationist ideals in place.
Although unfortunately and without an apparent reason, the couple left "Mountain Men" in the eighth season, not everything is bad news for their fans. Not only are Margaret and Morgan still going on strongly as a couple, but they're also very active on social media nowadays. You could find the Instagram of their business Apricity Alaska Homestead and Margaret's photography-focused account on the platform. As well, Morgan Beasley has an active YouTube channel, on which he shares videos of the homestead and his everyday life.
Things are getting rocky on the season finale of #MoutainMen this Thursday on The History Channel 8/7c pic.twitter.com/sw0qevsxST

— Mountain Men (@MountainMen) August 11, 2021
Jason Hawk
Despite the fact that he wasn't in the show for as long as some of his former fellow cast members, Jason Hawk was probably one of the most popular guys in "Mountain Men". Before the show, he had already debuted in the History channel's series "No Man's Land", which also showcased many men who lived off the land.
His 2016 debut in "Mountain Men" coincided with his move from Arizona's Sonoran Desert to Arkansas, where he established himself and his family in a homestead in the Ozark Mountains.
Besides being a survivalist and a hunter, Jason was notable in the show for his skills in the art of blacksmithing. His creations, usually crafted in his backyard taller, were made out of natural materials, and showcased functional designs, without losing unique, traditional designs.
While Jason's skills in blacksmithing are one of the things people loved the most about seeing him in the series, it's undeniable that his family-oriented personality and work ethic also played a big role in his rapidly rising popularity.
Unfortunately, Jason's contract with History channel wasn't renewed at the end of the show's ninth season. Although he keeps his online knife shop active, in early 2021 he announced that he was suffering from cancer. The campaign to help him pay for medical bills related to chemotherapy is still active and easily accessible nowadays on his Facebook page.
Brent Jameson
He's one of those "Mountain Men" whose whereabouts are a mystery to us. Not only the is information about him on the internet and History's website are pretty much scarce, but his appearances in the series were brief as well.
If you happened to watch him back when the show's sixth season aired, you might remember that he built a cabin by himself, and struggled to endure Alaska's harsh winter conditions. However, ever since he left the series from the seventh season on, not much has been known of him, which makes his return to the series very unlikely.
Preston Roberts
While the aforementioned "Mountain Men" cast members left the show for one reason or another, this is not the case with Preston Roberts. The man who we used to see on the show accompanying Eustace Conway in his adventures, unfortunately died from cancer in July 201,7.
The sad news of his passing was posted by his family on the Turtle Island Preserve's website.
In their words, Preston had died 'in the arms of his wife', after struggling with terminal and inoperable liver cancer, which ended his life in a short time. As stated, just a couple weeks before his passing, Preston had been actively working and in charge of the Preserve, one he had co-founded decades before with Eustace.
Although his life came to that unexpected and sad end, fans remember Preston for a lot of positive things. Besides displaying his knowledge as a naturalist and survivalist in the Turtle Island Camp, Preston was a school teacher, craftsman, architect and homebuilder.
Following his death, Preston's friends started a funding campaign to help out his family with costs related to his medical bills and home. As well, Eustace founded a scholarship in his name to fund school students looking to enrol in art-related careers.
Is "Mountain Men" Still On Air?
Not only is "Mountain Men" still on air on the History channel, but it has remained one of the network's most popular and stable shows.
Going strong for its 10th season aired in early 2021, some of the original "Mountain Men" cast members still appear in the show. Such is the case of Eustace Conway and Tom Oar, who have appeared in it since the first season.
Other later additions to the cast are worthy of mention as well, such as Jake Herak and Mike Horstman, who joined in the seventh season. Add the brothers Harry and Kidd Youren, Josh Kirk and Martha Tansy, which means that while the show has gone through many changes in its cast, its appeal seemingly lays in their stories, and isn't based necessarily on popularity or fame. That's a nice change if you compare it to other reality shows.