• Katherine McNamara is an American actress born in 1995 in Kansas City, Missouri
• She had an interest in acting, sports, and music from an early age, and matriculated aged 14 in 2009
• Katherine's breakthrough role was Clary Fray in the series "Shadowhunters" which won her numerous awards
• She is also known for her roles in "Maze Runner", "Little Savages", "Arrow", and "Walker: Independence"
• As of late 2022, her net worth is estimated to be over $3 million
Who is Katherine McNamara?
Clary Fray, a red-haired girl with green eyes, and a Nephilim with angelic blood, who has the ability to easily see through magical illusions, was one of the favorite characters in the science-fiction series "Shadowhunters".
The actress who played this character, Katherine McNamara, rose to prominence thanks to this role, which also brought her the People's Choice Award for Favorite Female TV Star, and Teen Choice Award- Choice TV Actress: Fantasy/Sci-Fi.
If you would like to know more about this young actress, let us tell you all about her career beginnings, her breakthrough role, her life, and what she's up to.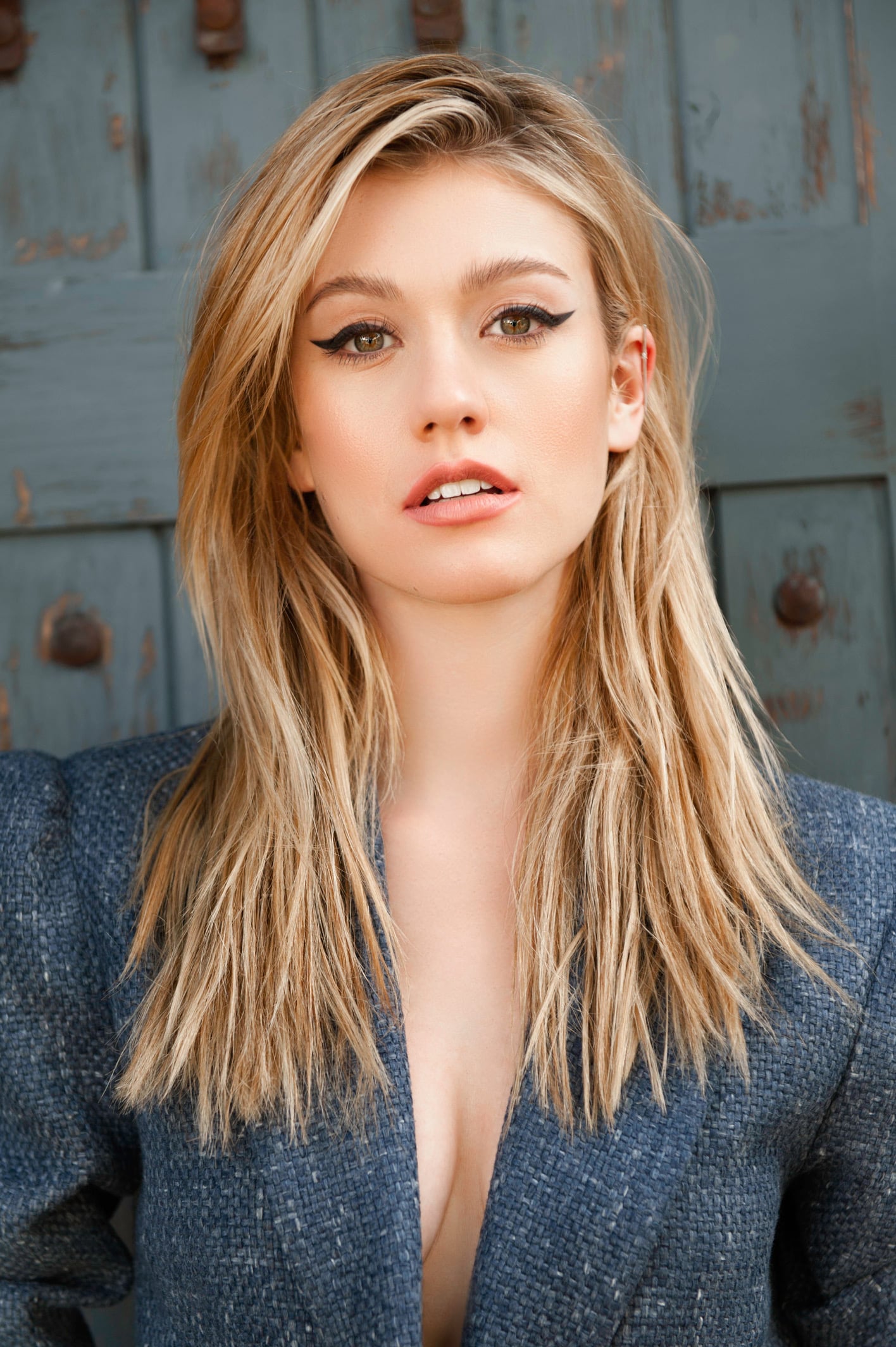 Early life, family, and education
Born Katherine Grace McNamara under the zodiac sign of Sagittarius on 22 November 1995, she recently celebrated her 27th birthday. She hails from Kansas City, Missouri USA, thus she holds American nationality. Katherine comes from a family of mixed German, Swedish, Swiss-German, English, Welsh and Irish descent.
She was raised in Lee's Summit, a suburb of Kansas City, and is the only child of Ursula and Evan McNamara. Her father served in the US Army.
Katherine had an interest in sports, music, and acting from an early age. She was also a softball pitcher, trained in ballet, sang, and then began acting aged 13.
Speaking of her educational background, she was homeschooled and matriculated aged 14 in 2009, then enrolled at Drexel University, Philadelphia, Pennsylvania from which she graduated with a Bachelor's degree in Science (Business Administration) in 2012. Many of her courses she completed online, since, in 2011, she moved to Los Angeles, California to pursue an acting career.
In 2017, Katherine enrolled in an online master's degree program at John Hopkins University, in Baltimore, Maryland.
Roles in movies
Katherine made her acting debut in the 2007 short movie "The Bride & the Groom". In the following year, she made her big-screen debut in "All Roads Lead Home", but her role was uncredited. In 2008, she was cast to play Mary Carver in "Matchmaker Mary", her first lead role, starring opposite Jeff Fahey and Jilanne Marie Klaus in this family drama, which shows the audience how the lives of six people can be changed with a little help from a young teenage girl and three adorable puppies.
Katherine was next cast to play Emma in the 2009 family comedy "Sam Steele and the Junior Detective Agency", followed by a support role in the 2011 movie "Last Will". Later that year, she reprised her role as Emma in "Sam Steele and the Chrystal Chalice".
In the following years, Katherine was seen in "Contest" (2013) before she was cast to play Becky Thatcher in the 2014 adventure drama "Tom Sawyer & Huckleberry Finn", starring opposite Joel Courtney and Jake T. Austin, later stating that since the three played together, they became very close friends.
Next, Katherine was seen as Rosa Conti in the 2015 drama "A Sort of Homecoming", followed by her role as Sonya in "Maze Runner: The Scorch Trials", later that year; this action adventure based on the novel "The Scorch Trials" by James Dashner, had seven award nominations and won two., and in 2018, she reprised her role as Sonya in the sequel "Maze Runner: The Death Cure", which had seven nominations.
Meantime in 2016, Katherine co-starred in "Little Savages", "Is That a Gun in Your Pocket", and "Indiscretion", followed by her role as Mary in the 2017 horror "Charlotte
Katherine was next seen in "Assimilate" (2019), before her lead role as Taylor in the 2020 romantic drama "Finding You". Based on the book "There You'll Find Me" by Jenny B. Jones, the movie was nominated for the MovieGuide Award- Spiritually Uplifting Screenplay.
Katherine starred in "Trust" (2021), co-starred in "Dance Dads" (2022), and was heard as Cat in the 2022 animated movie "The Adventures of Bunny Bravo".
Most recently, she starred as Chloe in the 2022 crime-drama "Sugar" opposite Eric Bruneau. The movie followed the story of two influencers who meet on a luxury cruise; it had no nominations, and was poorly rated by the audience.
Some girls are made of sugar & spice. 🍭 Others are made of whiskey & ice. 🥃 #MaxMaraFOTF @maxmara @VanityFair @WomenInFilm pic.twitter.com/GfldPsy0yx

— Katherine McNamara (@Kat_McNamara) June 14, 2018
Roles in series
Katherine made her first television appearance as Jasmine in an episode of the series "Law & Order: Special Victims Unit" in 2011. In the following years, she mostly guest-starred in an episode of numerous series, and was seen as Harper Munroe in eight episodes of the series "Happyland" in 2014.
In 2016, Katherine was cast to play her most notable role to date, as Clary Fray in "Shadowhunters". She was seen in 55 episodes, starring opposite Dominic Sherwood and Alberto Rosende. The series followed Clary, who must accept her new role as a Shadowhunter after her mother disappears.
This science-fiction adventure drama had 23 award nominations and won 13, while Katherine, besides the aforementioned awards, was nominated for three Teen Choice Awards (Breakout Star in 2016, Choice TV Actress in 2018, and shares a nomination with Dominic Sherwood-Choice Ship in 2019).
Concurrently, from 2018 through 2020, Katherine was seen as Mia/Green Arrow in the action-adventure series "Arrow", about a spoiled billionaire playboy who becomes a hooded vigilante, starring Stephen Amell, David Ramsey, and Katie Cassidy.
Most recently, Katherine was cast to play Abby Walker in the 2022 series "Walker: Independence", starring opposite Matt Barr and Katie Findlay in this action crime-drama about Abby and her journey to Independence, Texas after her husband was murdered. The series premiered in November 2022 and was rated 6.9/10.  The season one return is announced for 12 January 2023.
Love life and boyfriend
Katherine's romantic life has been the subject of many rumors – many people have assumed that her on-screen boyfriends were her real-life boyfriends, which isn't not the case.
She was in a relationship with Joel Courtney in 2011, and it was rumored that she was dating Pierson Fode in December 2016, but Katherine is very private about her personal life, so she hasn't commented on these assumptions. Despite this, her Instagram was filled with photos of her and Pierson.
During the 2020 Coronavirus quarantine, she shared some photos and joked about having a 'quarantine boyfriend Bob' – Bob turned out to be a dummy.
As of late 2022, it seems that Katherine is single, and hasn't been married or engaged.
Appearance and measurements
Katherine is a natural blonde, although her role in "Shadowhunters" led many people to believe she had red hair – that was a wig; her eyes are bright green. If you're wondering how tall Katherine is, she's 5ft 5ins (1.65m), weighs around 115lbs (52kgs), with vital statistics of 33-25-35, and an hourglass body shape.
Net worth
Katherine has starred in numerous movies and popular series, and thanks to her talent, has earned a decent wealth for herself. As of late 2022, her net worth has been estimated at over $3 million.