• Erin Hamilton is a dance and electronic music singer, daughter of Joe Hamilton and Carol Burnett
• Erin attended a local high school and launched her career as a jazz and blues singer
• She has been addicted to alcohol and drugs for many years and has been in and out of rehabilitation institutions
• She was married twice and has two children
• Her mother Carol is an American actress, comedian, and singer best known for her comedy sketch show "The Carol Burnett Show"
Who is Erin Hamilton?
Erin Hamilton was born in the USA on 14 August 1968 – her zodiac sign is Leo and she holds American nationality. She is a dance and electronic music singer, but perhaps known best for being the daughter of Joe Hamilton, the late American actor and TV producer, and the famous American actress, comedian and singer Carol Burnett.
Early life and education
Erin was raised alongside her two sisters Carrie and Jody in the US by their parents, who subsequently divorced in 1984 for unknown reasons. Carrie was an actress and singer who died of pneumonia caused by brain and lung cancer on 20 January 2002, aged 48, and Jody is an actress and a TV producer aged 54 as of March 2021. The girls' father Joe died in 1991 from cancer.,
Not a lot is known about Erin's early life but it's widely believed that because her parents were often away working and were also abusing alcohol, that all three sisters eventually began drinking as well. Erin attended a local high school at which she became interested in music, and upon matriculating in 1986 chose not to pursue a college degree but to focus on her career as a singer.
Career as a singer
Erin launched her career as a jazz and blues singer not long after matriculating, with bands such as Komba Kalla and As Is. She could've been heard singing at the House of Blues, while her debut single came out in 1998 entitled "Dream Weaver" (cover of Gary Wright's song). She went on to release the songs "The Flame" and "Satisfied", and in 1999, Erin's one and only album was released, entitled "One World".
Her two following singles were the 2000 "The Temple", and the 2002 "I Got the Music in Me". In 2008, Erin released two singles entitled "The Flame 08" and "Control Yourself", which both topped the US Dance Chart.
Since then she hasn't been very active in the music industry, and seems to be staying away from the media's attention altogether.
Alcohol addiction
The family of Erin's mother struggled with alcohol abuse for many years. Carol's parents were alcoholics, and just recently in 2020, it has been reported that Erin has become an alcoholic and that this is affecting the entire family. Because of this, Carol has filed for legal guardianship of Erin's son, her grandson Dylan.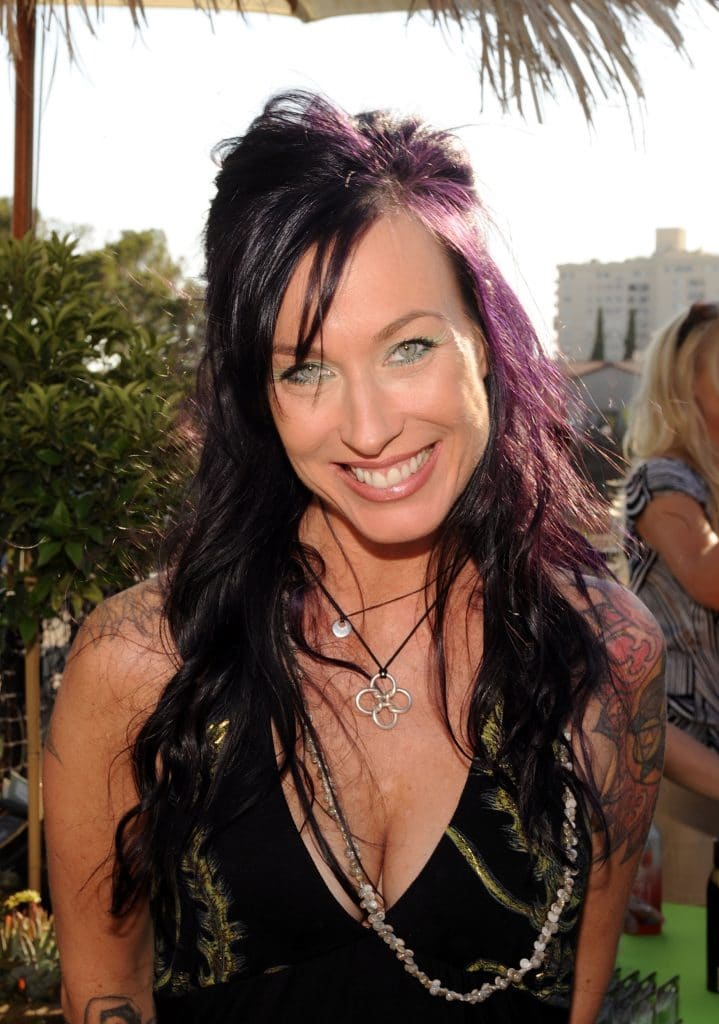 The magazine "PEOPLE" has reported that Erin has been addicted to alcohol and also drugs for many years now, and that she has been in and out of rehabilitation institutions, in which she's spent a minimum of one month on eight occasions in the past two decades. In July 2020, Erin spoke to her mother claiming she would commit suicide, and when the police arrived, they found Erin drugged.
Dylan's father Tony West has also just recently checked into a rehabilitation center, and is thus unable to take care of the boy.
Love life and relationships
Erin was once married to the film producer and writer Trae Carlson, and in 1997 she gave birth to their son Zachary. The marriage didn't last long after that, and Erin then began dating Tanya Sanchez, who committed suicide in 2001 thus ending her and Erin's relationship.
She went on to marry Kurt West, an actor with only a single credit to his name: in 2007, Kurt portrayed Siklaxgubbe in the drama movie "Colorado Avenue", which failed to attract any attention and received mixed reviews. Erin gave birth to their son Dylan in either 2006 or 2007, but she and Kurt went on to divorce sometime in the following years.
She hasn't mentioned any other men she has perhaps been with, and as of March 2021, Erin seems to be single, has married twice, and has two children.
Hobbies and other interests
Erin loves to travel, and her career as a musician has taken her all around the US, while it's believed that she's also been to various European countries ,such as France, England and Italy, as well as a couple of Asian countries.
She was allegedly once physically very active and had three to four training sessions at the gym each week.
Erin is a huge fan of tattoos, and has numerous inked all over her body.
She is keen on watching movies in her spare time – her favorite actor and actress are Brad Pitt and Helena Bonham Carter, and a couple of her favorite movies are "Fight Club", "The Curious Case of Benjamin Button", and "Alice in Wonderland".
Age, height and net worth
Erin's age is 52. She has long brown hair and blue eyes, her height is 5ft 4ins (1.65m) and she weighs around 120lbs (55kgs). As of March 2021, her net worth has been estimated at over $2 million, while Carol's net worth has been estimated at over $45 million.
Who is Erin's mother Carol?
Carol Creighton Burnett was born in San Antonio, Texas USA, on 26 April 1933 – her zodiac sign is Taurus and she holds American nationality.
She is probably known best for her comedy sketch show "The Carol Burnett Show" which aired its first episode back in 1967, and is still running today.
Carol was raised in San Antonio alongside her half-sister Chrissie, by their father Joseph Thomas Burnett who was a manager of a film theatre, and their mother Ina Louise who was a film writer. Joseph and Ina were both alcoholics, and after they divorced when Carol was around six years old, she was raised by her grandmother. Carol went on to invent a twin sister Karen, who was around for less than a year before mysteriously disappearing. She became interested in acting and joined the Warner Brothers Theater as an usherette, while she also appeared in several plays performed at her Hollywood High School, from which she matriculated in 1951.
Carol then received an envelope from an anonymous person containing $50 which she used to enroll at the University of California, Los Angeles. After receiving a $1,000 loan from a man who only asked for his name not to be revealed in return, Carol quit college and moved to New York with her then boyfriend Don Saroyan, to pursue an acting career.
She struggled for a few years, until gaining recognition in 1959 with her portrayal of a supporting character in the Broadway musical "Once Upon a Mattress", which won her a Tony Award nomination. Carol was then invited to be a regular in "The Garry Moore Show", eventually leaving in 1962, the same year she won an Emmy Award for Outstanding Performance in a Variety or Musical Program or Series.
After her show was launched in 1967, Carol decided to focus solely on it, but in the '70s she began started to appear in movies. She played the lead character in the 1972 comedy "Pete 'n' Tillie", and for her performance in the 1974 drama "6 Rms Riv Vu", Carol was nominated for an Emmy Award. Some of her other notable performances were in the 1979 "Friendly Fire", "The Four Seasons" in 1981, and the 1992 comedy "Noises Off".
She has also had a couple of voicing roles, such as in the 2008 computer animated adventure comedy movie "Horton Hears a Who!", the 2012 Japanese animated fantasy movie "The Secret World of Arrietty", and the 2019 computer animated comedy movie "Toy Story 4".
Carol has also appeared in various series, such as the comedy mini-series "Fresno", the long-running soap opera "All My Children", and the crime drama "Law & Order: Special Victims Unit".