• Denise Nicholas was born in Detroit, Michigan in 1944
• She is an author and former actress, best known for her role in the show 'Room 222'
• She began her career in theater and was a part of the Free Southern Theatre
• She wrote a non-fiction book in 1971 and her first novel, 'Freshwater Road', was published in 2006
• She is 77 years old and has a net worth of $3 million
Denise Nicholas Wiki Bio
Denise Nicholas was born in Detroit, Michigan USA, on 12 July 1944 – her zodiac sign is Cancer, and she holds American nationality. She's an author and a former actress, perhaps known best for her role as Liz McIntrye, in the TV series "Room 222".
Early life and education
Denise spent her early childhood in Detroit, with her parents Louise Carolyn and Otto Nicholas. Following her parents' divorce, she moved to Milan, Michigan with her mother, where she was raised alongside her two siblings, an older brother named Otto, and a younger sister, Michelle, who was murdered in 1980.
In August 1960, Denise was featured on the cover of "Jet" magazine even before she matriculated from Milan High School in 1961, after which she enrolled at the University of Michigan as a Pre-Law student.
She later switched her major to Latin-American politics, but dropped out after her first academic year.
Denise then moved to New York City, and worked at an advertising firm before becoming a student at Tulane University, wanting to major in Fine Arts. She ended up dropping out of Tulane as well, to join the Free Southern Theater. After two years of touring with them, Denise moved back to New York City, and joined the Negro Ensemble Company. In 1983, she enrolled at the University of Southern California, from which she graduated with a Bachelor of Arts degree in Drama.
Roles in TV series
Denise made her TV series debut in 1968, when she appeared in an episode of the crime action adventure "It Takes a Thief".
Her first recurring role was in the crime drama "N. Y. P. D.", created by Arnold Perl and David Susskind, and which aired between 1967 and 1969.
Perhaps the most notable TV series performance for Denise was in the ABC comedy drama "Room 222". The series was created by James L. Brooks, and aired its 112 episodes between 17 September 1969 and 11 January 1974. It primarily focuses on an American history class held in the fictional Walt Whitman High School, depicting the daily lives of its students and teachers. The series was one of the first mainstream TV shows to feature a racially diverse cast, and talk about political issues such as Vietnam War, race relations and gay rights.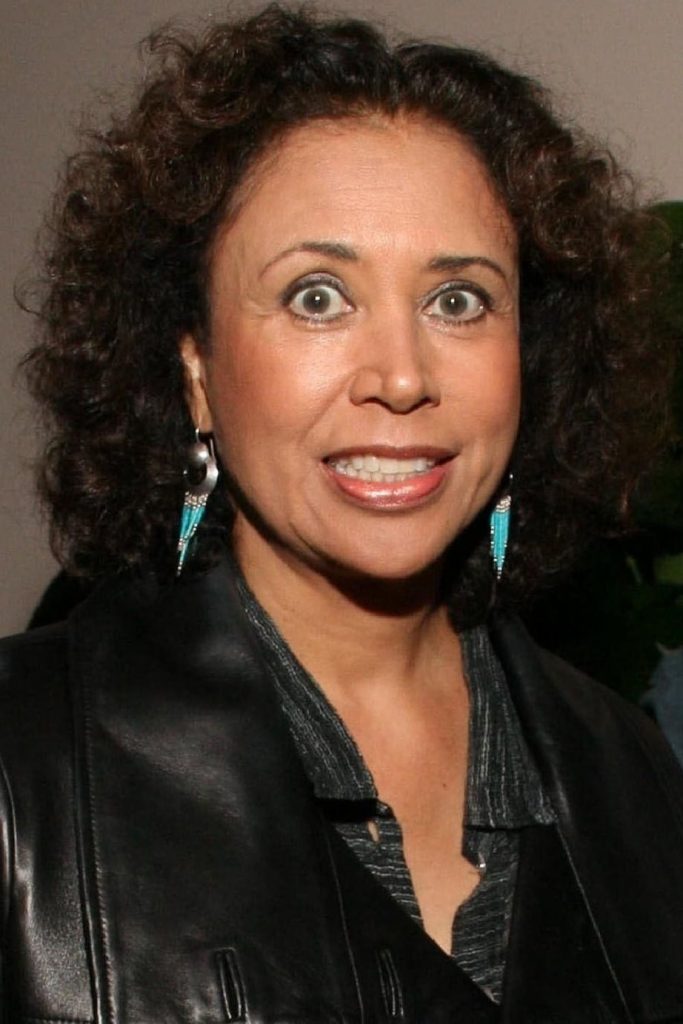 In the series, Denise played the character Liz McIntyre, the African-American guidance counselor, and the girlfriend of the main character, Pete Dixton, played by Lloyd Haynes. For her performance, Denise was nominated for three Golden Globes in the Best TV Actress – Drama category, in 1970, '71 and '72.
Between 1977 and 1978, Denise played one of the leads in the 13 episodes long sitcom "Baby… I'm Back!", created by Lila Garrett and Mort Lachman, and which also starred Desmond Wilson and Kim Fields. In the following years, she guest starred in a number of TV series, including "The Paper Chase", "Aloha Paradise" and "A Different World".
Between 1989 and 1995, Denise played the recurring role of Harriet DeLong, in the mystery crime drama "In the Heat of the Night", following the cases and daily lives of police officers in Sparta, Mississippi – the series is loosely based on the eponymous 1965 novel, and the subsequent 1967 movie.
It was created by John Ball and starred Carroll O'Connor, Howard Rollins and Alan Autry, and was well received by the critics and audience alike, winning four awards, including a Primetime Emmy.
In 2002, Denise made her final TV series appearance, in an episode of the family sitcom "My Wife and Kids", entitled "Failure to Communicate".
Roles in movies
Denise made her movie debut in the 1971 horror thriller drama "Five Desperate Women", directed by Ted Post, and which also starred Robert Conrad, Anjanette Comer and Bradford Dillman. In the following year, she starred in the horror fantasy "Blacula", following an ancient African prince, who's turned into a vampire, and is now roaming the streets of Los Angeles, California.
In 1973, Denise played one of the leads in the western "The Soul of Nigger Charley", written and directed by Larry G. Spangler, and which also starred Fred Williamson and D'Urville Martin. Two years later, she appeared alongside Bill Cosby and Sidney Poitier in the crime action comedy "Let's Do It Again", following two men from Atlanta who are raising funds for their charity by rigging boxing matches. For her performance, Denise was rewarded with the 1976 Image Award for Outstanding Actress in a Motion Picture.
In 1978, she played the character Betty Walker, in the futuristic thriller about the first manned mission to Mars, entitled "Capricorn One", written and directed by Peter Hyams, and which starred Elliott Gould, James Brolin and O. J. Simpson. The movie received mostly positive reviews from the critics, and became the most successful independent film of the year.
Denise starred in the 1981 children's comedy "The Big Stuffed Dog", following the adventures of a plush Snoopy toy. After a short break from movies, she played one of the leads in the 1990 Bill Cosby family comedy "Ghost Dad".
In 2004, Denise starred in the drama "Proud", based on the true story of a US Navy ship with an African-American crew fighting in WW2. Since then, Denise hasn't appeared in any movies or TV series, and officially retired from acting to pursue a career as an author.
In 1971, Denise published a non-fiction book about beauty and self-care, entitled "Beauty Book". Its primary audience were African-American women, who didn't have proper representation in media at the time.
Denise published her first novel, "Freshwater Road", in 2006. It's set in the summer of 1964, and follows a privileged black student from Michigan, who travels to Mississippi to help efforts to increase voter registration numbers among African-Americans. The book quickly became a bestseller, and has been called one of the best novels about the Civil Rights Movement.
Apparently, Denise has been working on a new novel for a while, but it's yet to be published.
Love life and relationships
In 1964, Denise married the director and a fellow Civil Rights Movement member, Gilbert Moses. The two met while she was working with the Free Southern Theatre, which was headed by Gilbert. They divorced in 1967 for unknown reasons.
Denise married for the second time, to the famous soul singer and songwriter Bill Withers, on 17 January 1973. They were in a relationship for several years prior to exchanging vows, but the two apparently had many issues while living together. In 1972, Denise reported Bill to the authorities for coming to her motel room and physically assaulting her, after she threatened to break-up with him over the phone. In April 1974, she filed for a divorce, which was finalized in December the same year.
Six years later, Denise met the CBS sports anchor Jim Hill at a poetry reading in Sacramento, California. They married on 14 February 1981, but separated after only seven months, filed for a divorce, but eventually reconciled, before finally ending their marriage in 1987.
Denise doesn't have children, and currently appears to be single.
Denise Nicholas became a star on ROOM 222 — and was nominated for 3 Golden Globes!See her on AMEN — 6:30a ET What have you seen her in? http://bit.ly/2W4l65l

Posted by getTV on Wednesday, January 8, 2020
Hobbies and interesting facts
Denise loves to read in her spare time, and one of her favorite books is "To Kill a Mockingbird" by Harper Lee, which inspired her to write her own story about the treatment of African-Americans.
Before becoming an actress, she considered becoming a lawyer. 'If you plan on becoming a trial lawyer, it's sort of performance art and demands a level of theatricality, otherwise, the jurors will find themselves nodding.  The best lawyers are performers as well', Denise explained in an interview.
Her favorite actor is Morgan Freeman, while two of her favorite movies are "Lean on Me" and "Shawshank Redemption".
Appearance, age and net worth
Denise is 77 years old. She has long black hair and brown eyes, she's 5ft 7ins (1.7m) tall, and weighs around 132lbs (60kgs).
As of August 2021, her net worth is estimated at more than $3 million.