• Timothy Omundson is an actor with over 90 acting credits to his name.
• He is best known for his role as Sean Potter in the series "Judging Amy" and King Richard in "Galavant".
• He has a Bachelor's degree in Fine Arts from the University of Southern California.
• He almost died in 2017 from a stroke, but has since recovered and returned to acting.
• He is married with two daughters and has an estimated net worth of $3 million.
Who is Timothy Omundson?
He's an actor with over 90 acting credits to his name, however, Timothy Omundson is probably still known best for his role as Sean Potter in the series "Judging Amy", a family drama that followed the story of three generations of women living together, which aired from 1999 to 2005; Timothy was seen in 89 episodes between 2000 and 2005. To the younger audience, he's perhaps known best as King Richard in the series "Galavant" (2015-2016).
Although he's mostly played supporting roles, this actor has made a name for himself in the entertainment industry, and if you want to learn more about his life, career, what happened to him, and where he is now, keep scrolling down.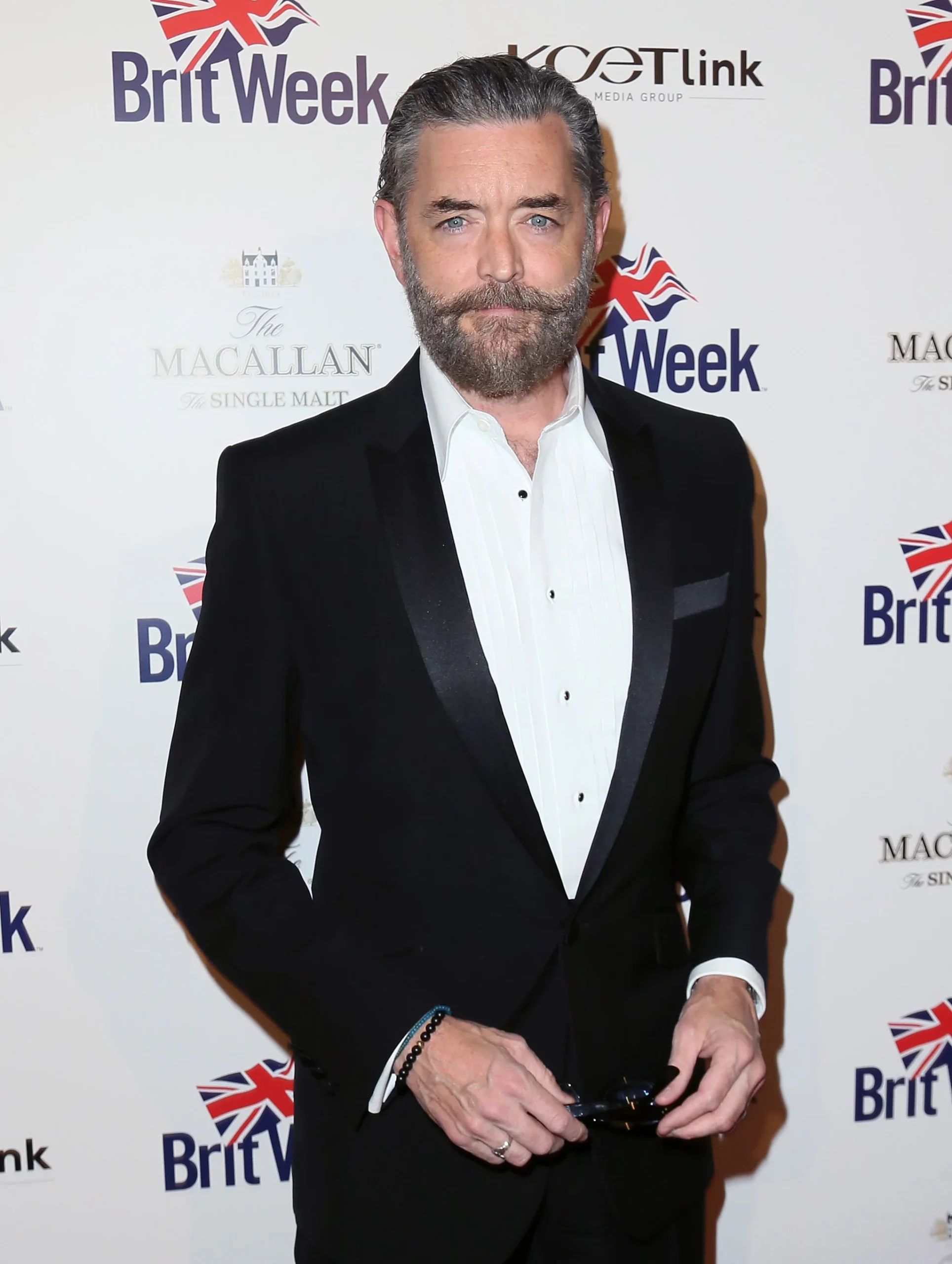 Early life, family, and education
Born Timothy Michael Omundson under the zodiac sign of Leo on 29 July 1969, in Saint Joseph, Missouri USA, he's the youngest child of parents Lois Ann and John Gregory, a teacher and railroad worker, respectively. He has two sisters, Marishka and Ana Flynn, and brother John P.
When Timothy was a toddler, the family moved to Bellevue, a town near Seattle, Washington State, where Timothy discovered his love for acting. Aged 12, he joined the Seattle Children's Theater, and during his high school days at Interlake High School, he appeared in numerous plays and musicals, both in his school and the Theater.
Upon matriculating in 1987, Timothy enrolled at the University of Southern California, from which he graduated with a Bachelor's degree in Fine Arts (Theatre), in 1991. In one of his interviews, he said that at college he realized that he wanted to be a 'serious' actor. He'd had enough of musicals, and wanted to do Shakespeare, more classical theatre.
At college, he won the Jack Nicholson Award for Outstanding achievements in acting, as well as the annual James and Nony Doolittle Award by the University of Southern California, School of Dramatics Arts.
Roles in series
Timothy made his television series debut as Ricky Ross in an episode of the popular comedy series "Seinfeld" in 1992, and was next cast to play Doctor Joshua Levin in the action-adventure series "SeaQuest 2032" in 1993.
The early '90s saw Timothy mostly in an episode or two of numerous popular series, such as "Diagnosis Murder" (1994), "Days of Our Lives" (1995), and "Dark Skies" (1997).
During 1999 and 2000, Timothy portrayed Eli in the action drama "Xena: Warrior Princess", starring Lucy Lawless and Ted Raimi, which had 34 award nominations and won nine, including a Primetime Emmy.
He followed with his role as Sean Potter in "Judging Amy", also starring Amy Brenneman, Karle Warren and Tyne Daly. The series had 47 award nominations and won 13, including a Primetime Emmy.
A photo of my greatest acting teach and I, from #judging Amy Which premiered 19 years ago today. The extraordinary#TyneDaly pic.twitter.com/I87qDoAkmP

— 🇺🇦Timothy Omundson🇺🇦 (@Omundson) September 19, 2018
Concurrently, Timothy guest-starred in an episode of series such as "NYPD Blue" (2001), "John Doe" (2003), and "Nip/Tuck" (2004). Later that year, he was cast to play Brom Garret in "Deadwood", an historic drama set in the late 1800s in a South Dakota town of deep crime and corruption, which had 85 award nominations and won 28, including eight Primetime Emmys.
After "Judging Amy", Timothy was seen in an episode of the series "CSI: Miami" (2005) and "24" (2006), and later that year, was cast to play Carlton Lassiter in "Psych".
Between 2006 and 2014, he was seen in 120 episodes of this comedy crime mystery, starring opposite Dule Hill and James Roday Rodriguez. The series followed the story of a rookie detective, who convinces the police that he has psychic abilities, and as a result, he and his best friend are hired as consultants to assist in the resolution of complicated cases.
Concurrently, Timothy made appearances in several popular series, including "Jericho" (2007-2008) and "Warehouse 13" (2012). He was seen as Cain in three episodes of "Supernatural" (2014) before he was cast to play King Richard in "Galavant" (2015-2016) – this musical comedy, also starring Vinnie Jones and Joshua Sasse, was nominated for a Primetime Emmy Award for Outstanding Original Music and Lyrics.
In the following years, Timothy was seen in "Angie Tribeca" (2017), "Fortune Rookie" (2018), and most recently, he guest-starred in "This Is Us" (2019-2022), portraying Gregory in this romantic comedy-drama about a unique set of triplets, which had 289 award nominations, and won 65, including four Primetime Emmys.
Roles in movies
Timothy's first movie role came in 1996, when he was cast to play Nick Ferretti in the comedy "The Disappearance of Kevin Johnson", starring Pierce Brosnan. Later that year, Timothy had a small part as Club Manager in "Dead of Night".
The early 2000s saw Timothy in the TV movies such as "Kiss Tomorrow Goodbye" (2000), and "The Luck of the Irish" (2001), followed by his role as Brad in the 2005 drama "Hard Pill". The plot of the film revolved around a gay man who volunteers for a controversial pharmaceutical study, developing a drug designed to turn gay men straight. The movie won the Seattle Queer Film Festival Jury Award.
Worth mentioning is Timothy's role as IMF Agent in the 2006 action movie "Mission: Impossible III", starring Tom Cruise. Two years later, Timothy was back on the big screen as Paul Howard in "Crazy", a biographical drama about legendary guitarist Hank Garland.
Next, he was seen in his first lead role as Thomas Caldwell, in the 2011 sports drama "25 Hill", starring opposite Nathan Gamble and Maureen Flannigan. Despite receiving only one nomination, the audience adored this story about a boy who loses his father in Afghanistan, and a man who loses his son, a firefighter, and how the two help each other find redemption.
Most recently, Timothy was seen in the 2016 adventure comedy "What Goes Around Comes Around", followed by his role in "Carter & June" in 2017. Later that year, he portrayed Carlton Lassiter in the TV movie "Psych: The Movie", which was nominated for the Online Film & Television Association Award for Best Motion Picture.
In 2020, he reprised his role as Carlton Lassiter in the movies "Psych 2: Lassie Come Home" and "Psych 3: This Is Gus" in 2021, which were both well-accepted by the audience.
What happened to him?
In April 2017, Timothy Omundson almost died – he had a stroke that came with no warning, and he collapsed in a men's room at Tampa Airport, in Florida. Timothy had a headache the night before, but thought that he was just tired. When he collapsed, luckily he quickly got medical attention and was rushed to the hospital, where the neurosurgeon took care of him.
The stroke was so massive that most people don't survive, but Timothy did. The doctors weren't sure if he was ever going to walk again, however, the brain injury didn't affect his memory or speech. Timothy spent a few weeks in the rehab clinic and was learning to walk again, luckily recovering virtually completely, and returned to acting. In the series "This Is Us", his character is a recovered stroke survivor.
Love life and wife
Timothy hasn't been the subject of any rumors and controversies concerning his love life, and it's widely known that he is a married man; his wife is Allison Cowley, a non-celebrity, whom he married in 1997. They have two daughters together, namely Lily born in 2002, and Nora in 2004. The family of four lives in their residence in Los Angeles, California.
Age, height, and net worth
Timothy's age is 53. He has long grey hair and blue eyes; his trademark is glasses and a beard. Timothy stands at the height of 6ft 2ins (1.83m) and weighs around 180lbs (83kgs).
When it comes to his wealth, according to sources as of late 2022, Timothy's net worth has been estimated at over $3 million.