• Mark Margolis is an American Primetime Emmy Award-nominated actor, famous for his roles in films such as "Scarface" (1983) and "Breaking Bad" (2009-2011).
• He was born in Philadelphia, Pennsylvania and studied acting in New York City under Stella Adler.
• His successful acting career has spanned over four decades and includes roles in films such as "Going in Style" (1979), "The Wrestler" (2008), and "Black Swan" (2010).
• He has been married to his wife Jacqueline for nearly 60 years, and they have one son named Morgan.
• Mark Margolis has an estimated net worth of $1.5 million.
Who is Mark Margolis?
Mark Margolis is an American Primetime Emmy Award-nominated actor, who is still best known to the world as Alberto 'The Shadow' in the film "Scarface" (1983), but he is also known as Hector 'Tio' Salamanca in the TV series "Breaking Bad" (2009-2011), and more recently he played Hector 'Tio' in the "Breaking Bad" spin-off "Better Call Saul" (2016-2020).
Mark Margolis Wiki: Age, Childhood, and Education
Mark Margolis was born on 26 November 1939 under the Sagittarius zodiac sign, in Philadelphia, Pennsylvania USA.
He is the son of a Polish Jewish immigrant father and a Russian Jewish immigrant mother, raised as Jewish by Isidore Margolis and his wife Fanya. Mark attended Temple University following high school matriculation, however, he didn't finish his studies, as he moved to New York City, where he studied acting under Stella Adler, and also joined the Actors Studio.
Career Beginnings
Mark's acting career started in the mid-'70s with a couple of roles as an extra in the films "Report to the Commissioner" (1975), which starred Michael Moriarty and Yaphet Kotto, and "The Opening of Misty Beethoven" (1976), with Jamie Gillis as one of the main stars of the film.
In 1977, he appeared in the drama film "Short Eyes", while in 1979 Mark featured in the comedy crime-drama film "Going in Style", starring George Burns, Art Carney and Lee Strasberg. He continued with minor roles into the '80s, appearing in such films as "Dressed to Kill" (1980), and "Christmas Evil" (1980).
Rise to Prominence
However, he worked hard on improving his career, and after he portrayed Pedro Quintana in the television movie "The Avenging" in 1982, he was selected the following year for the role of Alberto 'The Shadow' in one of the most popular films ever – "Scarface", starring Al Pacino, Michelle Pfeiffer and Steven Bauer.
Directed by Brian De Palma, the film became a huge hit and put Mark on the list of acclaimed actors. He continued to improve throughout the '80s, first as Jimmy in the TV series "The Equalizer" (1985-1989), then as Father Max in the film "The Rosary Murders" (1987), and as Peter Colicos in the television movie "Lady Mobster" (1988).
He started the next decade with the role of Gen. Olmedo in the action-adventure film "Delta Force 2: The Colombian Connection", starring Chuck Norris, John P. Ryan and Billy Drago, and in 1991 he was Mendoza in the award-winning horror film "The Pit and the Pendulum", starring Lance Henriksen, Stephen Lee and William Norris.
Mark's next poplar role was as Bobadilla in the biopic about Columbus' discovery of America, entitled "1492: Conquest of Paradise" – coincidentally exactly 500 years later –  with Armand Assante, Gerard Depardieu and Sigourney Weaver in the lead roles, while in 1993 he had a supporting role in the drama film "Where the Rivers Flow North". The following year he played Shickandance in the comedy film "Ace Ventura: Pet Detective" starring Jim Carrey, and in 1996 he was Louis Solanas, the father of Valerie Solanas in the film "I Shot Andy Warhol", which tells the story of Valerie, the radical feminist in the '60s who shot Andy Warhol.
In the second half of the '90s, he featured in such films as "Absolute Power", and "Trouble on the Corner", both in 1997, while in 1998 he starred in the horror mystery-drama film "Pi", next to Sean Gullette and Ben Shenkman, and in 1999 Mark portrayed Heinrich Knutzhorn in the award-winning remake of the 1969 romantic crime-thriller film "The Thomas Crown Affair".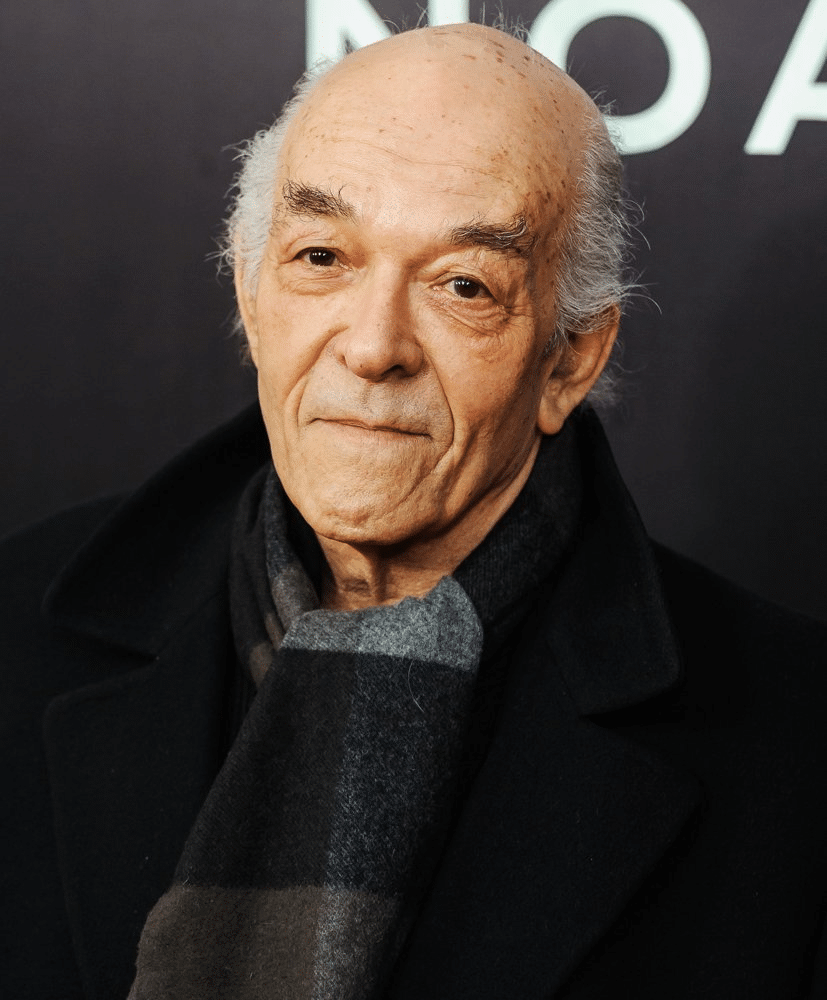 He finished the decade with the strong role of Pope in the film "End of Days", with Arnold Schwarzenegger in the lead role.
Continued Success
Mark appeared in the romantic comedy "Fast Food Fast Women" in 2000, starring Anna Thomson, Jamie Harris and Louise Lasser, written and directed by Amos Kollek, while in 2001 he had a minor role in the critically-acclaimed thriller crime-drama film "Hannibal", directed by Ridley Scott and based on the book by Thomas Harris. He worked with Kollek again on the drama film "Bridget" in 2002, while in 2004 he appeared in the comedy-drama film "House of D", written and directed by David Duchovny, who also starred in the film alongside Tea Leoni and Robin Williams.
Two years later, Mark portrayed Father Avila in the award-winning romantic mystery-drama film "The Fountain", directed by Darren Aronofsky, with whom Mark also worked on the film "Pi".
He was Leon Trett in the Academy Award-nominated mystery crime-drama film "Gone Baby Gone" (2007), with Morgan Freeman, Ed Harris, and Casey Affleck in the lead roles, while in 2008 he worked again with Darren Aronofsky, this time on the multiple Academy Awards-nominated sports drama film "The Wrestler", starring Mickey Rourke, Marisa Tomei and Evan Rachel Wood.
In 2009, Mark was selected to join the eponymous cast of the TV series "Breaking Bad" as Tio Salamanca, appearing in eight episodes, and he continued to play Salamanca in the series' prequel "Better Call Saul" from 2016 to 2020. The role of Tio earned him a Primetime Emmy Award nomination in the category for Outstanding Guest Actor in a Drama Series, and a Saturn Award nomination in the category for Best Guest Performance in a Television Series.
In 2010, Mark appeared in the Academy Award-winning thriller-drama film "Black Swan", with Natalie Portman in the lead role, co-starring Mila Kunis and Vincent Cassel, and in 2011 featured in the drama film "Carl|a|".
Following the end of his stint on "Breaking Bad", Mark guest-starred in the role of Gianni Moretti in the TV series "Person of Interest" (2011-2012), and also as Sam Goodman in the TV series "American Horror Story" in 2012.
Three years later, he was one of the lead stars in the horror mystery film "The Abandoned", alongside Jason Patric and Louisa Krause, while in 2017 he was El Papa in the crime-thriller film "Valley of Bones", with Autumn Reeser, Rhys Coiro and Steven Molony in the lead roles.
Despite emergency brain surgery in 2017, Mark is still active as an actor, even in his early 80s. In 2019, he portrayed Benjamin in the award-winning comedy-drama film "Abe", with young Noah Schnapp as the main star, while most recently he guest-starred in the TV series "Snowpiercer" as Old Ivan, and featured in the TV series "Prodigal Son". Furthermore, he is working on the thriller-drama film "Broken Soldier", which will star Mark Kassen, Sophie Turner and Ray Liotta – the film is yet to receive its release date.
Personal Life, Wife, Marriage, Children
When it comes to his personal life, Mark has been married to Jacqueline Margolis for almost 60 years, as the wedding ceremony was held on the 3rd of June 196.
The couple is parents to Morgan Margolis, former actor and CEO of Knitting Factory Entertainment.
Net Worth
As of mid- 2021, Mark Margolis's net worth has been estimated to be around $1.5 million, earned through his successful career as an actor. So far, he has made more than 160 appearances in TV series and films, all of which have contributed to his wealth.
Appearance and Vital Statistics
This prominent actor has grey hair and brown eyes. He stands at a height of 5ft 11ins (1.8m), while he weighs approximately 165lbs (75kgs). His vital statistics are unknown, though he has an average figure.