• Matt Lauria is an American actor best known for his roles in "Friday Night Lights" and "Kingdom".
• He was born in Washington DC, USA and graduated from the University of North Carolina School of the Arts with a Bachelor of Fine Arts in drama in 2006.
• He starred in the sports drama series "Friday Night Lights" and the crime drama series "The Chicago Code".
• He is married to Michelle Armstrong since 2006 and has an estimated net worth of $5 million.
• He is 5ft 11ins (180cm) tall, weighs around 165lbs (75kgs) and is not active on social media.
Who is Matt Lauria?
Matt Lauria is an American actor, perhaps best recognized for his roles in "Friday Night Lights" and "Kingdom". He was born under the Zodiac sign Cancer on 22 June 1984, in Washington DC, USA, holds American nationality, and as of mid-2021, he's 37 years old. At now resides in southern California with his wife.
Early life and family
Matt has two sisters, but not much information is available about his family and background. His mother was a nurse, while his father was an artist, however, their names remain unknown. At the age of seven, he moved with his family to Dublin, Ireland, where he spent most of his formative years. Later Matt returned to the U.S. and enrolled at the Dr. Phillips High School in Orlando, Florida. In an interview, he talked about his Irish accent and how he had lost it, saying " I was insecure as a 13-year-old, and I wanted to be cool.
So I got a Jansport backpack, I learned how to high-five, got like the Gangsta's Paradise CD." After matriculating, he attended the University of North Carolina School of the Arts to study acting, from which he graduated with a Bachelor of Fine Arts in drama in 2006.
Career
I Matt made his movie debut that year, appearing as Sam Roxbury in the short film entitled "Raccoon". Two years later he moved to New York, and scored his TV debut in the American satirical sitcom "30 Rock". The following year, he made a one-episode appearance in the procedural crime series "Law & Order: Criminal Intent", and also landed the recurring role as Roy Merritt in the comedy-drama series "Lipstick Jungle". In 2009 he was cast in both the short movie "8 Easy Steps", and the crime series "Forgotten".
Matt additionally scored one of his most prominent and recognized roles as Luke Cafferty in the sports drama series "Friday Night Lights". Reportedly, Matt was a great fan of the show, and had wanted to get this role for a while before he was called and cast as Luke in 2009, joining Kyle Chandler and Connie Britton as one of the main characters in the fourth and final fifth seasons. According to the online critics, the show never garnered a sizeable audience, however, it was a huge success mainly for its realistic and profound exploration of the characters and depiction of the rural and suburban areas of America. The show also received various nominations, and won prestigious awards, including an Emmy for Outstanding Casting for a Drama Series, an NAACP Image Award for Outstanding Directing, and a Peabody Award.
In 2011 he landed a recurring role in the crime drama series "The Chicago Code" created by Shawn Ryan, portraying the character of the young detective Caleb Evers. However, the show ran only for one season before it was canceled in the same year it premiered. Despite the director's decision to cancel the show, it garnered mainly positive reviews and favorable online scores on "Metacritic". The show's creator, Shawn said: 'I can't say why it was canceled. I thought FOX gave their best efforts to launch the show and put it in a position to succeed. We semi-succeeded, but we weren't undeniably successful, and when you aren't undeniably successful, you are at the mercy of the executives and bean counters.'
The same year he made a one-episode appearance in "Burn Notice", and starred in three episodes of "CSI: Crime Scene Investigation" as FBI agent Matthew Pratt.
In 2012 he portrayed the character of Ryan York, the veteran of the Afghanistan war, in the family comedy series "Parenthood" opposite Craig Nelson and Peter Krause. In terms of preparing for the role, Ryan said: 'I've been in touch with all these veterans from Afghanistan who have been extremely generous with their time. This feels like the most important role that I've ever played.' The show ran for six seasons, while Matt appeared in a total of 23 episodes in the fourth, fifth and final season. It additionally garnered more than 30 nominations and six awards, including Prism Award for Drama Series Multi-Episode Storyline – Mental Health and Young Artist Award for Outstanding Young Ensemble in a TV Series.
#MattLauria loves all animals and knows farmed animals are just as smart and sensitive as the animals we share our homes with. ❤️🐶🐷 pic.twitter.com/kcPXd6Bv2M

— Mercy For Animals (@MercyForAnimals) October 20, 2019
After appearing in the TV movie "Gilded Lilys" as Charlie Carnegie and an episode of "It Could Be Worse", in 2014 he starred in the drama series "Kingdom" as the main character, an ex-convict and MMA fighter named Ryan Wheeler, alongside Nick Jonas. Regarding the character's origin and background, he said: 'It's a highly complicated and psychological character, who's multi-dimensional. There are so many conflicting aspects of what composes this guy. You hear it throughout the pilot, these stories of the glory of this monster of a man.' The show ran for three seasons, consistently receiving positive reviews.
In 2017 he appeared in an episode of "Dimension 404", and two years later in six episodes of the British series "Traitors".
The year 2019 was quite a busy year for the versatile actor, as he appeared in two movies, starring in "Miss Baila", the action thriller film opposite Gina Rodriguez and Anthony Mackie. Matt also appeared in the action/comedy entitled "The Shaft" alongside Samuel L. Jackson. During the same year, he landed the role of the recurring character Ben Newton in the period drama series "Dickinson", and the following year he appeared in the ten episodes of the second season of the psychological thriller series "Tell Me A Story".
Latest Roles
His latest roles include the British Drama series entitled "Little Birds", and a minor role in "To Leslie". He is set to appear as the lead investigator and one of the main characters, Josh Folsom, in the procedural drama series "CSI: Vegas", alongside Jorja Peterson and William Peterson. The show will premiere in the fall of 2021.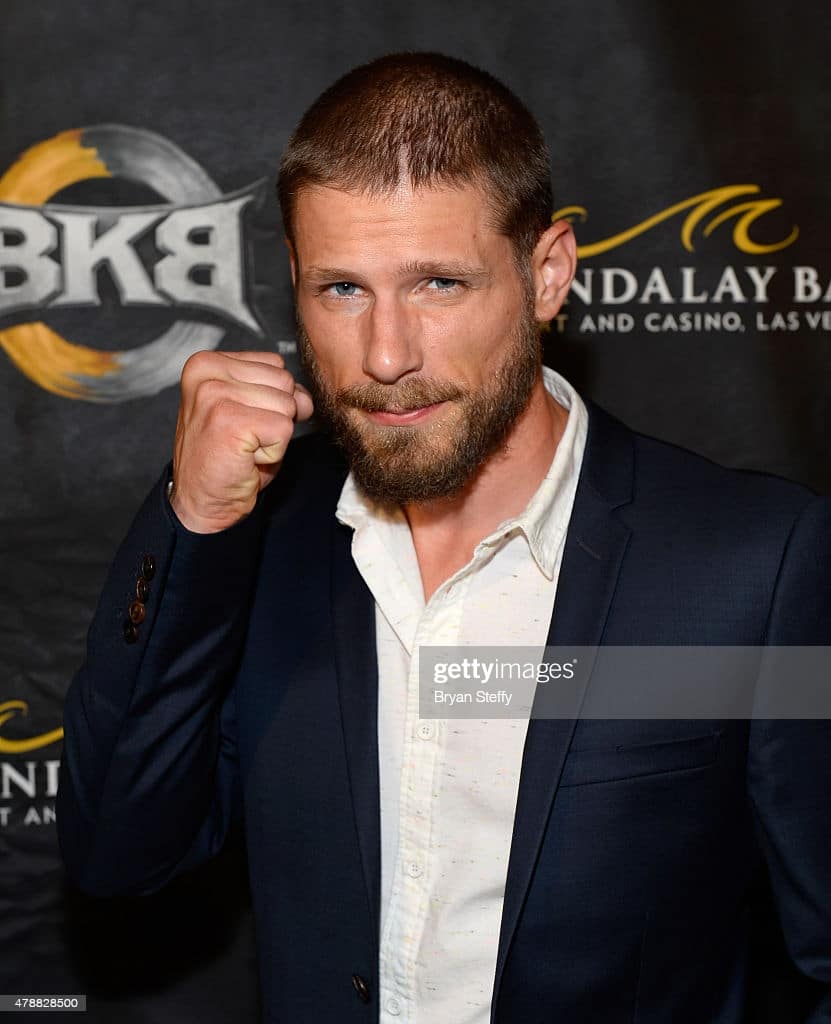 Personal life
Matt Laurie has been married to Michelle Armstrong since 2006. Their love story is one for the books, as the couple met in 2000at Denver Airport, at the age of sixteen. One year later fate united them for the second time at a ranch; Matt was working as a ranch hand in Colorado while Michelle served as a rafting guide. Matt said: 'And so I made sure that I hit on her, and we were 17 when we started dating". After 14 years of marriage, the couple is happy and going strong. In an interview, Matt was asked about his greatest accomplishment, to which he replied 'Getting married to my beautiful and talented and extraordinary wife Michelle Armstrong. The couple doesn't have any offspring. They are known to attend red carpet events and galas together, otherwise they like to keep their personal life away from the public eye. They were last seen together at the screening of "Kingdom" in 2016.
Briefly about Michelle Armstrong
Michelle Armstrong is a singer, songwriter, and musician, perhaps best known for her single "California". She began her journey as a musician when very young, attending vocal training classes and musical theater. Michelle has recorded five albums and hundreds of songs. In an interview, she talked about the meaning of music, saying 'I find creating healing music to be fulfilling and rewarding. It gives to others, while personally acknowledging my gratitude to God, for the gift of music.' Some of her popular songs include "Holy Moly", "Pressure", and "Peace and Quiet".
Would you like to know his net worth?
Matt's estimated net worth is close to $5 million, which he's largely acquired as an actor.
Physical stats and hobbies
Matt is 5ft 11ins (180cm) tall and weighs around 165lbs (75kgs).
He is a big fan of dark chocolate.
Additionally, he is a Skins fan.
In his free time, he likes to dance and play his electric guitar.
When it comes to acting, he is known to immerse himself completely into the character and research the psychological background, which in his opinion is always interesting.
It appears that Matt, just like his wife, Michelle is not a fan of social media. Neither of them use any popular apps such as Instagram, Facebook and Twitter.