• Kimberly Woodruff is a socialite and the wife of famous American rapper and actor Ice Cube.
• She chose to focus on supporting herself financially rather than pursue a college degree.
• She is a cat-lover and enjoys reading, travelling, and playing sports.
• She and Ice Cube married in 1992 and have five children.
• Ice Cube is a rapper, actor, and moviemaker who has appeared in close to 120 movies and TV series and has won nine awards.
Who is Kimberly Woodruff?
Kimberly Woodruff was born in California, USA, on 23 September 1970 – her zodiac sign is Libra and she holds American nationality. She's a socialite, who's probably known best for being the wife of Ice Cube, a famous American rapper and actor.
Early life and education
Kimberly was raised in California and hasn't shared any details concerning her parents with the public as she respects their privacy; she hasn't spoken about having any siblings either, so most people believe her to be an only child.
She grew up being interested in sports, as she played soccer, tennis and basketball, all in hopes of looking good if she were given an opportunity to launch her modelling career.
Kimberly attended a local high school, however, she often skipped classes and didn't pay a lot of attention to what her professors were saying. She still managed to matriculate in 1988, and Kimberly then chose not to pursue a college degree but to focus on earning money and financially supporting herself.
Kimberly's career
Not a lot is known about Kimberly's career, but there's apparently not a lot to it. She worked as a waitress before meeting Ice Cube and after she gave birth to their first child, Kimberley chose to be a housewife and be there for her children as they were growing up.
Kimberly tested her film writing and directing skills in 2012, when she wrote and directed the short romantic movie "Hunger".
Love life and marriage with Ice Cube
Kimberly and Ice Cube met sometime in 1988, and although he fell for her instantly, but as Ice Cube has stated in an interview, she wasn't really into him. Kimberly was already seeing someone at that point, and it was half a year later that the two met again, when she was single, and began dating. After around three years of being together, Kimberly and Ice Cube exchanged vows in a private ceremony attended by their closest friends and family on 26 April 1992.
On 24 February 1991, Kimberly gave birth to their first child – O'Shea Jackson Jr., who has become an actor and a musician just as his father.
On 29 December 1992, Kimberly gave birth to their second child Darrell Jackson, who's today a rapper and is perhaps known better by his professional name Doughboy. On 17 February 1994, they welcomed Karima Jackson into the family, and on 17 November 1995, Kimberly gave birth to her and Ice Cube's fourth child Shareef Jackson. The two are also parents to their daughter Deja Jackson, but her birthdate hasn't been revealed.
Neither Ice Cube nor Kimberly have spoken of any other people they had perhaps been with before meeting each other, and as of March 2021, Kimberly's married and has five children.
Hobbies and other interests
Kimberly was once physically very active, and in her 20s, 30s and early 40s, she had several training sessions at the gym each week, and also worked-out outdoors. She often played tennis and squash with her friends as well.
She's keen on travelling, and has kept her husband company during his red carpet events held all around the US. The two have also vacationed together in various European countries, such as Croatia, Greece and Italy.
Kimberly's a cat-lover and has several pet cats.
She likes to read books in her spare time – her favorite is "The Unbearable Lightness of Being" by Milan Kundera.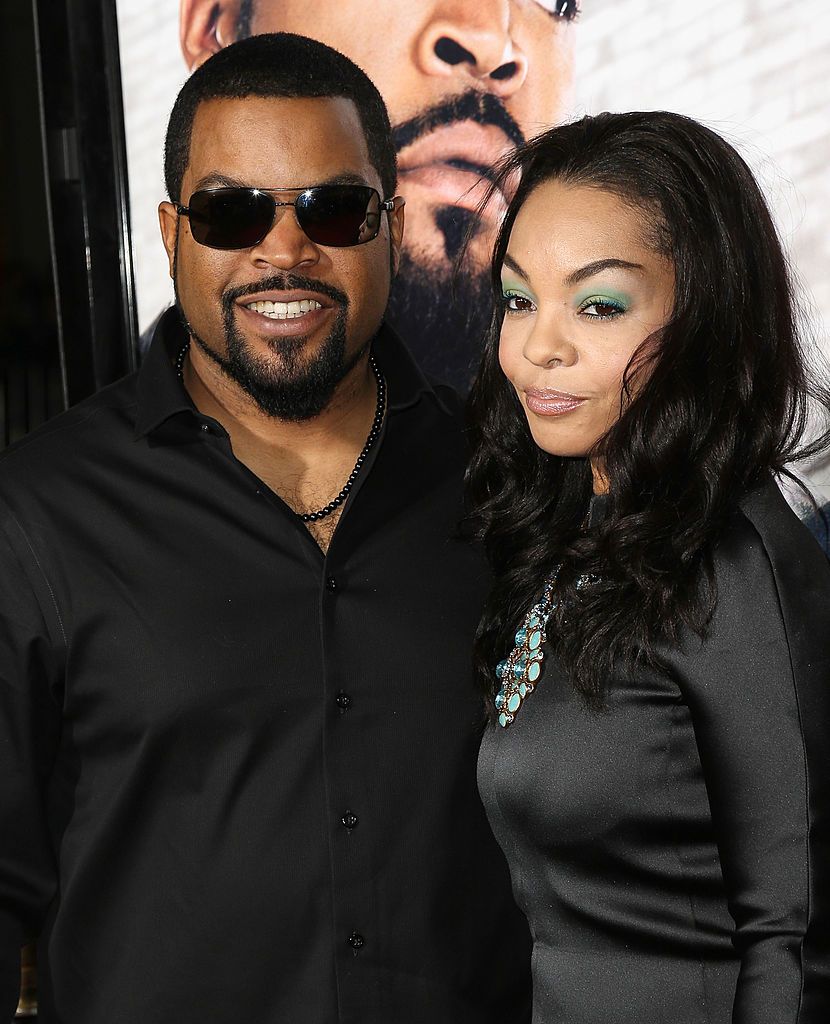 Kimberly has her own favorite actors and actresses, some of whom are Robert De Niro, Al Pacino and Meryl Streep, and her favorite movies include "Taxi Driver", the trilogy "The Godfather", and "Kramer vs. Kramer".
Age, height and net worth
Kimberly's age is 50. She has long brown hair and brown eyes, her height is 5ft 3in (1.6m) and she weighs around 120lbs (54kgs). As of March 2021, her husband's net worth has been estimated at over $160 million, in which she undoubtedly shares.
Who is Ice Cube?
O'Shea Jackson, better known as Ice Cube, was born in Los Angeles, California USA, on 15 June 1969 – his zodiac sign is Gemini and he holds American nationality.
He's an actor, rapper and a moviemaker, probably known best for the former hip hop group N. W. A. which he launched in early 1987, together with the rappers Eazy-E, Dr. Dre and Arabian Prince.
He was raised in Los Angeles alongside his brother and half-sister (murdered in 1981), by their father Hosea Jackson who was a machinist and a groundskeeper at the University of California, Los Angeles, and their mother Doris who was a custodian and a hospital clerk. Ice Cube started writing his own rap songs while attending George Washington Preparatory High School. When he made his brother mad once, he threatened to put him into a freezer until he was an ice cube, thus his stage name.
He soon transferred to William Howard Taft High School, and after matriculating in 1987, Ice Cube enrolled at Phoenix Institute of Technology. He already had his degree in architectural drafting by the end of 1988, and he thus moved to Los Angeles to focus on his career as a musician. Sometime in the early '90s, he converted to Islam.
Ice Cube was the lead rapper of the band N. W. A., and in 1988 they released their debut album "Straight Outta Compton"; in 1990, he quit and released his first solo album entitled "AmeriKKKa's Most Wanted". The year 1993 saw the release of his fourth album "Lethal Injection", after which he decided to focus on his acting career, and to produce albums of other musicians.
His fifth album was released later in 1998 entitled "War & Peace Vol. 1 (The War Disc), followed by his new album "Volume 2" in 2000. His most recent album – "Everythang's Corrupt" – was released in 2018.
Ice Cube's also widely known for his acting skills; one of his first notable performances was in the 1992 thriller action movie "Trespass", in which he starred alongside Bill Paxton and Ice-T. In 1995, he co-wrote and starred alongside the comedian and actor Chris Tucker in the comedy movie "Friday", which became a hit, and Ice Cube then also starred in its sequels "Next Friday" in 2000 and "Friday After Next" in 2002. After Vin Diesel refused to repfrise his role as XXX in the movie "XXX: State of the Union", Ice Cube took his place; the film attracted mixed reviews.
As of March 2021, Ice Cube has appeared in close to 120 movies and TV series, and has won nine of the 35 awards for which he's been nominated.