Who is Mike Lookinland?
Mike Lookinland is an American retired actor, who is perhaps still best known to the world as Bobby Brady in the TV comedy series "The Brady Bunch" (1969-1974), and also as Phillip Allbright in the film "The Towering Inferno" (1974), among other roles that he secured while active in the entertainment industry.
What is Mike Lookinland Doing Now?
Mike left show business in the early 2000s, though he's since made several appearances as a guest in such shows as "Entertainment Tonight" and "Today" among others.
However, he has put his main efforts toward other interests, and is the owner of a business that makes decorative concrete, headquartered in Salt Lake City, Utah. However, he is set to restart his career with one of the lead roles in the television movie "Blending Christmas", which will reunite him with his co-stars from "The Brady Bunch", Susan Olsen, and Robbie Rist.
Mike Lookinland Biography: Age, Childhood, and Education
Michael Paul Lookinland was born on 19 December 1960 under the Sagittarius zodiac sign, in Mount Pleasant, Utah USA. He is the son of Paul, who was the principal at Steven White Junior High in Carson, California, and his wife Karen.
He was raised as a Mormon and a member of the Church of Jesus Christ of Latter-day Saints alongside his two siblings, Theresa and Todd – his brother is also an actor, known to the world as Tyltyl in the film "The Blue Bird". Mike went to Chadwick School, and later enrolled at the University of Utah, however, he dropped out to pursue a career in the film industry.
Career Beginnings and Immediate Success
Mike was actually thrown into show business when he was just seven years old, with appearances in television commercials for such products as toys, but also Cheerios cereal, and Band-Aid bandages, among others, in two years featuring in more than 30 commercials.
In 1969, at just nine years old, Mike made his acting debut as he was cast in the role of Bobby Brady, the youngest of the Brady children in the TV comedy series "The Brady Bunch". He featured in all 117 episodes of the critically acclaimed sitcom, which made him extremely popular.
In addition to the original series, Mike featured in all spin-off series, films and television specials – in 1972 and '73 he was Bobby Brady in the TV series "The Brady Kids", and in 1972 also appeared in the television movie "The Brady Bunch Meets ABC's Saturday Superstars". Next, from 1976 to 1977 he appeared in nine episodes of the TV series "The Brady Bunch Variety Hour", and then in 1981 in the television movie "The Brady Girls Get Married".
Seven years later, Mike again portrayed Bobby in the television movie "A Very Brady Christmas", while his last portrayal of Bobby was in the TV series "The Bradys" in 1990.
Mike also had several other notable roles – he was Claude in the television drama movie "The Boy from Dead Man's Bayou" in 1971, while in 1974 he featured in the Academy Award-winning film "The Towering Inferno", starring Steve McQueen, Paul Newman and William Holden.
Camera Operator
Mike had other aspirations during his time in the film industry.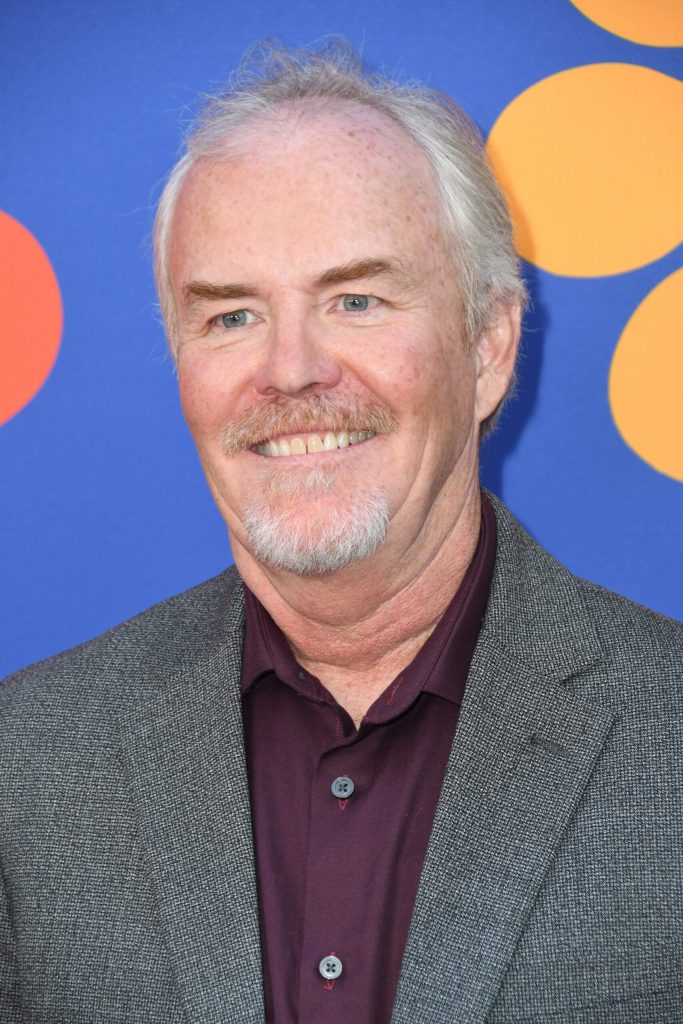 He tried his hand at camera operation, with moderate success – his debut was in 1989 on the film "Halloween 5: The Revenge of Michael Myers" as an additional first assistant camera. He subsequently worked on the films "A Midnight Clear" (1992), starring Peter Berg, Kevin Dillon, and Aye Gross, and the critically acclaimed drama film "A Home of Our Own" (1993), with Kathy Bates, Edward Furlong, and Clarissa Lassig as the main stars of the film. In 1994 he turned to television, the sci-fi mystery drama movie "Roswell", while in 2000 he was the first assistant camera on the film "The Way of the Gun", starring Ryan Phillippe, Benicio Del Toro, and Juliette Lewis.
In 2001, Mike worked on the comedy-drama film "Little Secrets", starring Evan Rachel Wood, and from 2003 to 2005 on the Primetime Emmy Award-nominated drama series "Everwood". His latest work was as first assistant camera on the 2007 drama film "Dark Matter", starring Meryl Streep, Ye Liu and Peng Chi.
To speak further of his accomplishments, Mike also wrote, produced and directed the short sports film "The Tallest Waves" (1987).
Personal Life, Marriage, Wife, Children
Mike has been married to Kelly Wermuth since 1987.
The couple has two children, Scott Michael Lookinland, and Joseph Kelly 'Joe' Lookinland, born in 1990 and 1993, respectively.
Net Worth
As of mid- 2021, Mike Lookinland's net worth has been estimated at over $2 million, earned through his successful careers as an actor and a camera operator.
Appearance and Vital Statistics
The prominent actor has brown hair and brown eyes. He stands at a height of 5ft 8ins (1.73m), while he weighs approximately 165lbs (75kgs). His vital statistics are unknown, but he has an average figure.
Hobbies, Interests, Trivia
Mike had some problems with alcohol abuse, and was involved in a car accident after which he was arrested and was determined to have been driving under the influence of alcohol. After the incident, Mark determined to stay away from alcohol and has been sober ever since.
He is a Grateful Dead fan, and has talked about himself as a Deadhead, having attended over 100 of the group's concerts and shows.
According to Susan Olsen, Mike's co-star from "The Brady Bunch", the two would spend time in the doghouse while on the set and make out. They were nine years old at the time!