• Daniella Nicole Pineda is an actress, film writer, and comedienne from Oakland, California USA.
• She is best known for her role as Zia Rodriguez in the 2018 movie "Jurassic World: Fallen Kingdom".
• Daniella has appeared in various TV series and movies throughout her career, including "American Odyssey" and "Robot Chicken".
• She is currently shooting for the action adventure crime mini-series "Cowboy Bebop", portraying Faye Valentine.
• As of January 2021, Daniella's net worth is estimated to be over $1.6 million.
Who is Daniella Pineda?
Daniella Nicole Pineda was born in Oakland, California USA, on 20 February 1987 – her zodiac sign is Pisces, she holds American nationality, and is of Mexican descent. She is an actress, film writer and a comedienne, who is perhaps known best for her portrayal of Zia Rodriguez in the 2018 action adventure science fiction movie "Jurassic World: Fallen Kingdom", which starred Chris Pratt, Bryce Dallas Howard and Rafe Spall, and follows two people trying to rescue dinosaurs after a volcano erupts on an island. The movie was nominated for 30 awards, winning four.
Early life and education
Daniella was raised in Oakland alongside her younger brother Elliot and sister Anneliese Michaela, by their parents Eric Klein and Patricia Pineda about whom nothing is known, as they prefer to stay away from the media's attention. It's believed that the family had financial problems, and that Daniella was thus raised by her uncle and aunt.
Daniella grew up being interested in journalism, and dreamed about being able to work as a TV host or anchor. She attended a local high school at which she was physically active, doing gymnastics and running track, and was also interested in creative writing.
Upon matriculating in 2005, Daniella enrolled at Mills College in Oakland, from which she graduated with a Bachelor's degree in sociology and radio journalism in 2009. However, rather than to work in her field of study, she turned to acting, and moved to Brooklyn in New York City.
Roles in TV series
Daniella made her debut TV series appearance in 2010, portraying Kit in the episode "Same as the Old Boss" of the comedy drama "Men of a Certain Age", and gained recognition in the same year after playing three characters in three episodes of the comedy "College Humor Originals", which has been airing since 2006 and numbers over 1,900 episodes.
The following years saw her appear in single episodes of various series, until in 2013 when Daniella was cast to portray Sophie Deveraux in 13 episodes of the fantasy horror "The Originals", created by Julie Plec and which stars Joseph Morgan, Daniel Gillies and Claire Holt. It follows a family of very old vampires as they try to take back the city they built hundreds of years ago. The series was nominated for 13 awards including one Primetime Emmy.
The year 2015 saw her star as Ruby Simms in the action thriller drama "American Odyssey", which also starred Anna Friel and Peter Facinelli, and follows three families whose three respective members have been pulled into a military conspiracy.
Danielle's following notable performance was in the 2019 thriller drama "What/If", and she then starred as Vanessa in the adventure comedy "The Detour", created by Samantha Bee and Jason Jones, and which also starred Natalie Zea and Ashley Gerasimovich. It follows a family traveling around the US in their car, while running from the FBI.
Daniella's most recent involvement in a TV series has been in the 2020 episode "Petless M in: Cars Are Couches of the Road" of the animated adventure comedy "Robot Chicken", in which she voiced Lex Murphy.
She is currently shooting for the action adventure crime mini-series "Cowboy Bebop", portraying Faye Valentine.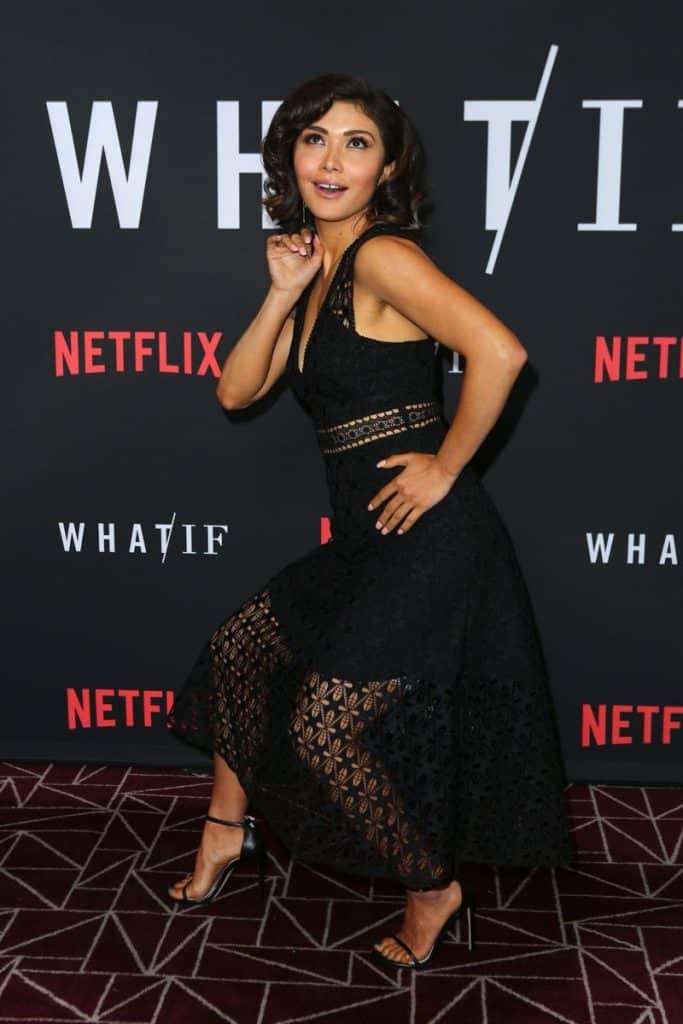 Roles in movies
She made her debut film appearance in 2011 with her portrayal of Vanessa in the comedy drama "Newlyweds", written and directed by Edward Burns, who also starred in it alongside Caitlin FitzGerald and Kerry Bishe. It follows Buzzy and Katie who have just married, and Buzzy's half-sister who has moved in with them because of her marital problems.
Daniella starred alongside Alexander Deschamps in Alice Millar's 2012 short horror drama "Vitriolage", and then portrayed a supporting character in the 2012 drama "The Fitzgerald Family Christmas", written and directed by Edward Burns, who also starred in it alongside Heather Burns and Kerry Bishe. It follows grown-up siblings waiting for they father to join them for Christmas, 20 years after he abandoned the family.
Daniella's following notable performance was in the 2015 romantic comedy "Sleeping with Other People" written and directed by Leslye Headland, and which starred Alison Brie and Jason Sudeikis. It follows a womanizer and a cheater, as they start a platonic relationship and eventually fall in love.
Three of her most recent roles in movies have been in the 2019 mystery thriller horror "Mercy Black", the 2020 comedy drama "Before/During/After", and the 2020 romantic drama "Modern Persuasion".
Daniella has recently been cast to reprise her role as Zia Rodriguez in the upcoming action adventure science fiction "Jurassic World: Dominion", the sixth in the series and set for release on 10 June 2022.
Love life and boyfriend
Daniella hasn't spoken about any men she might have dated, as she prefers to keep her personal matters to herself, however, this is mostly why there are rumors circulating the internet regarding her relationship status, but also her sexual orientation.
Some people on the internet have claimed to have been Daniella being rather too close to her female friend, but they haven't provided evidence for these claims, nor has Daniella commented on the matter. According to these people, Daniella is either lesbian or bisexual.
There are also those who believe that the popular actress has been dating a mysterious non-celebrity man for a couple of months now, but has been keeping the relationship a secret. This hasn't been confirmed either.
As of January 2021, Daniella seems to be single, hasn't married and doesn't have children.
Hobbies and other interests
Daniela likes to spend her spare time in tnature, and one can see in her Instagram pictures that she's recently driven a tractor, flown in a helicopter high up into the mountains, and gone rafting on a river. She is keen on travelling, and has been to various US states as well as a couple of European countries.
She is interested in comedy, and has watched various stand-up comedians perform, while she's also performed a couple of times herself around Los Angeles.
Daniella has created several comedy videos which can be found uploaded onto the internet. She likes to watch comedy movies, and her favorite actors are Jim Carrey and the late Robin Williams, and a couple of her favorite movies are "Bruce Almighty", "Liar Liar" and "Good Morning, Vietnam".
She loves all kinds of art – her most favorite work was one she saw during a Mexican art exhibit at the Guggenheim Museum, liking it so much that she had it tattooed on her upper bicep.
Age, height and net worth
Daniella's age is 33. She has long black hair and brown eyes, her height is 5ft 5ins (1.65m) and she weighs around 120lbs (55kgs).
As of January 2021, her net worth has been estimated at over $1.6 million.