• Ross is an American actor, producer and impressionist.
• He is best known for appearing in "Walking Dead" and "Avengers: Infinity War".
• Ross has a Bachelor of Fine Arts degree and made his debut in 2006.
• He is an advocate for LGBTQ representation on TV.
• Ross has an estimated net worth of over $3 million.
Ross Marquand is an American actor, producer and impressionist, who is possibly best known for portraying the gay character Aaron in the television series "Walking Dead", and Red Skull in "Avengers: Infinity War". Ross has been a constant face in the entertainment industry since 2006 – to find out more about him keep reading this biography.
Early Life, Family, Educational Background
Roscoe Wayne 'Ross' Marquand was born on 22 August 1981 under the zodiac sign of Leo, in Fort Collins, Colorado USA. He holds American nationality, and is of Native American ancestry.
Ross was born into a family of five, with siblings Timfrey and Bailey Marquand and their parents Nancy and Kermit Wayne Marquand. They lived together in Colorado, until the Marquand children grew into adulthood.
As a young boy, Roscoe was an active member of  the Boy Scouts of America, where he became an Eagle Scout – the highest rank attainable in the Boy Scouts' program.
Ross is a distant relative of "Star Wars: Return of the Jedi" director, Richard Marquand, perhaps why  Ross developed interest in acting at a young age, which encouraged him to take a minor role in a church play at the age of nine.
After his matriculation from high school, Ross was accepted at the University of Colorado, to study Theatre Performance. While in college, Ross starred in various theatre productions such as "The Passion of Dracula", "To Kill a Mockingbird", and "The Cherry Orchard".
After Ross graduated with his Bachelor of Fine Arts (BFA) degree from the university, he moved to Los Angeles, California, and went full time into acting. When asked what he'd do if he weren't an actor, Ross said he'd be a photographer, artist, architect, or paleontologist.
Career
Acting Career
Upon his relocation to Los Angeles, he started scouting for suitable roles, and quickly gained recognition in the acting community.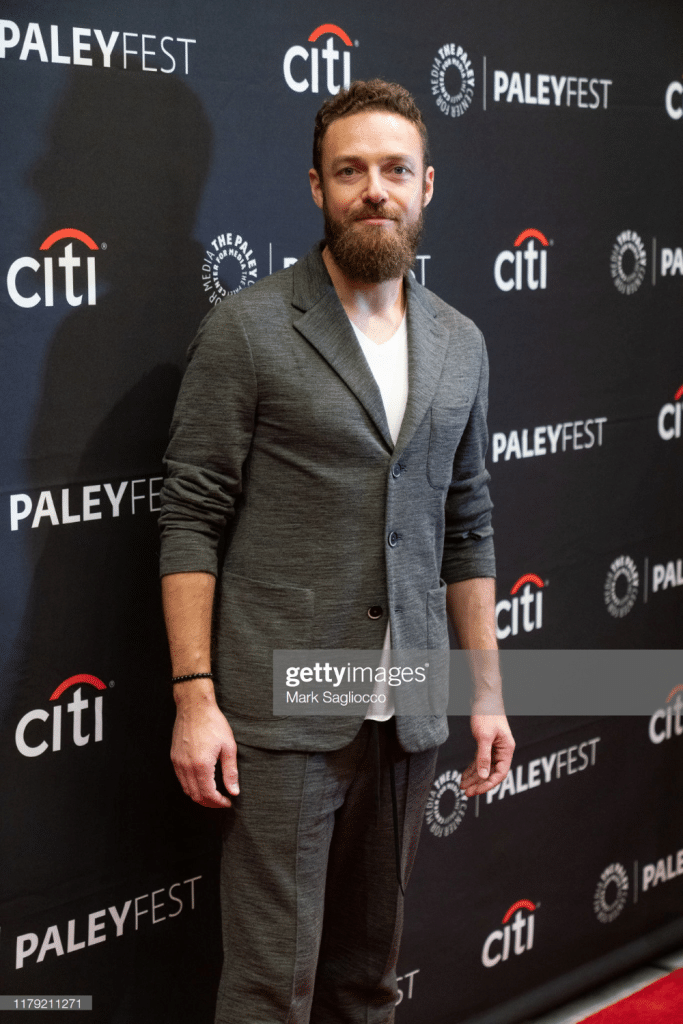 Ross made his screen debut in the short film "Love Sick" released in 2006. He then appeared in films such as "Saturday Night Special" (2007), "Sex and Los Angeles" (2008), and "A Lonely Place for Dying" (2009).
In 2013, Ross Marquand starred opposite Judd Nelson in "Down and Dangerous", an American crime thriller film, written and directed by Zak Forsman.
In April of 2018, he made his Marvel debut as Red Skull (Stonekeeper) the comic villain in "Avengers: Infinity War", replacing Hugo Weaving who left the show. He reprised the role in its sequel, "Avengers: Endgame" (2019), and the Disney animated series "What If…?" (2021).
Ross Marquand made his debut TV appearance in 2006, as an unnamed FBI Agent in the first season of "LA Forensics". He continued with other minor appearances in "I <3 Vampires" (2009), and "Mad Men" (2013).
In 2015, Ross landed a role in the sixth season of the American post-apocalyptic horror series, "The Walking Dead" after three auditions. Ross had been a huge fan of the show since its premier in 2010, so coming on board to play the gay character Aaron was a breakthrough for him. He first played a recurring role in seasons five to seven of the show, and was then upgraded to the main cast in the eighth season.
Hey, @ricomiccon…I'm coming for ya! Let's do this. 🦾 #twd #avengers #marvel #RhodeIsland #rhodeislandcomiccon pic.twitter.com/qdQvnPNuwg

— Ross Marquand (@RossMarquand) November 5, 2021
While he retains his stint in "The Walking Dead", Ross has continued to take on minor roles in other TV productions, such as Hugh Janus in "Deadbeat" (2016), and Prince of Wales in "The Last Tycoon" (2017).
Although a versatile screen actor, Ross Marquand also stands out as a proficient voice actor. He has voiced characters such as Christopher Walken/James Gandolfini in "Conan" (2013-14), Han Solo in "Phineas and Ferb: Star Wars" (2014), and Ziko in the (originally) Russian animation "Sheep and Wolves" (2016).
He also lent his voice to the video games "Battlefield Hardline" (2015) and "Star Wars: Trials on Tatooine" (2016).
In 2020, Ross Marquand voiced James Francis Cameron (the famous filmmaker) in the dramatic podcast "Blockbuster", created by Matt Schrader.
Impressionist
Ross Marquand has built a strong image of himself as both actor and impressionist, having impersonated many celebrities including Sylvester Stallone, Michael Caine, Matthew McConaughey among 50 others.
His proficiency at impersonation led him to "Impress Me" (2015), a program for Pop TV, in which he starred and also produced; alongside Jim Meskimen and Dana DeLorenzo, he worked together to create a hilarious series of celebrity impressions.
In March of 2016, Ross was on the "Jimmy Kimmel Live" show, on which he did a few celebrity impressions, including of famous actors Kevin Spacey and Matt Damon among others.
Personal Life, Relationship
Since his portrayal of the gay character Aaron in "Walking Dead", Ross Marquand has been rumored to be truly gay. However, the actor has yet to confirm or deny the rumor. Ross keeps his personal life private, so we are unsure of his relationship status, or if he has children.
He has an Instagram account with over 580,000 followers, although his page is left on 'Private Mode". He has about 150,000 followers on Twitter.
Ross Marquand and his family currently live in Los Angeles, California.
Appearance, Clothing Style
Roscoe Marquand is a tall man, standing at a height of 6ft 1in (1.85m), and weighing around 168lbs (76kgs). He has short brown hair and blue eyes. For formal events, he wears classy suits, while he favors a combination of leather jackets and jeans for casual outings.
Hobbies, Favorite Things and Interesting Facts
While in college, Ross Marquand wrote and produced the musical version of the science fiction film "TRON".
He is a huge fan of the late American writer Kurt Vonnegut.
Traveling is his hobby.
Ross is an advocate for LGBTQ representation on TV.
Net Worth and Salary
As of late-2021, the 40-year-old actor Ross Marquand reputedly earns about $400,000 yearly, and has an estimated net worth of over $3 million. Details of property owned by this actor and his family remain undisclosed to the public.